Fiction
.
.
Black Leopard, Red Wolf (Dark Star Trilogy Vol. 1) by Marlon James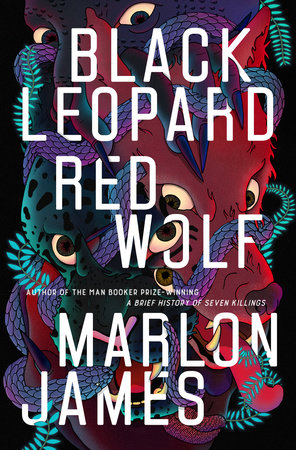 "Black Leopard, Red Wolf is the kind of novel I never realized I was missing until I read it. A dangerous, hallucinatory, ancient Africa, which becomes a fantasy world as well-realized as anything Tolkien made, with language as powerful as Angela Carter's. I cannot wait for the next installment."                                Neil Gaiman
In this stunning follow-up to his Man Booker-winning A Brief History of Seven Killings, Marlon James draws on a rich tradition of African mythology, fantasy and history to imagine an ancient world, a lost child, an extraordinary hunter, and a mystery with many answers…
'The child is dead. There is nothing left to know.'
Tracker is a hunter, known throughout the thirteen kingdoms as one who has a nose – and he always works alone. But he breaks his own rule when, hired to find a lost child, he finds himself part of a group of hunters all searching for the same boy. Each of these companions is stranger and more dangerous than the last, from a giant to a witch to a shape-shifting Leopard, and each has secrets of their own.
As the mismatched gang follow the boy's scent from perfumed citadels to infested rivers to the enchanted darklands and beyond, set upon at every turn by creatures intent on destroying them, Tracker starts to wonder: who really is this mysterious boy? Why do so many people want to stop him being found? And, most important of all, who is telling the truth and who is lying?
Marlon James weaves a tapestry of breathtaking adventure through a world at once ancient and startlingly modern. And, against this exhilarating backdrop of magic and violence, he explores the fundamentals of truth, the limits of power, the excesses of ambition, and our need to understand them all.
Black Leopard, Red Wolf is the first novel in Marlon James's Dark Star Trilogy.
"A game-changing modern fantasy classic."       Financial Times
"Complex, lyrical, moving and furiously gripping… This new book will propel James into a new galaxy of literary stardom."                                Observer
"Stand aside, Beowolf. There's a new epic hero slashing his way into our hearts…James is clear-cutting space for a whole new kingdom. Black Leopard, Red Wolf rises up from the mists of time, glistening like viscera. James has spun an African fantasy as vibrant, complex and haunting as any Western mythology."                                Washington Post
"Marlon James possesses almost frightening levels of talent… His work is wholly original while paying homage to all the important literary ancestors. An archetypal epic for the 21st century."                    Forbes
"A sprawling fantasy novel set in a dark age Africa of witches, spirits, dazzling imperial citadels and impenetrable forests."                                Hari Kunzru, Wall Street Journal
An Orchestra of Minorities by Chigozie Obiama
"Timely, portentous and powerful, Obioma's second novel confirms his remarkable talent."                          Independent
"Chigozie Obioma truly is the heir to Chinua Achebe."                      New York Times Book Review
"A deeply empathetic, complex and gut-wrenchingly human narrative."                                Nicola Dennis-Benn
From the author of the Man Booker prize shortlisted novel, The Fishermen
Umuahia, Nigeria. Chinonso, a young poultry farmer, sees a woman attempting to jump to her death from a highway bridge. Horrified by her recklessness, Chinonso joins her on the roadside and hurls two of his most prized chickens into the water below to demonstrate the severity of the fall. The woman,Ndali, is moved by his sacrifice.
Bonded by this strange night on the bridge, Chinonso and Ndali fall in love. But Ndali is from a wealthy family, and when they officially object to the union because he is uneducated, Chinonso sells most of his possessions to attend a small college in Cyprus. Once in Cyprus, he discovers that all is not what it seems. Furious at a world which continues to relegate him to the sidelines, Chinonso gets further and further away from his dream, from Ndali and the place he called home.
"Obioma's frenetically assured second novel is a spectacular artistic leap forwards . . . [it is] a linguistically flamboyant, fast-moving, fatalistic saga of one man's personal disaster . . . Few contemporary novels achieve the seductive panache of Obioma's heightened language, with its mixture of English, Igbo and colourful African-English phrases, and the startling clarity of the dialogue. The story is extreme; yet its theme is a bid for mercy for that most fragile of creatures – a human."                                Eileen Battersby Guardian)
"An acute, tender, painful and sometimes darkly funny story . . . about love, aspiration, betrayal, greed, dishonesty and the tribulations that the innocent and trusting may suffer."                Allan Massie, The Scotsman)
"An Orchestra of Minorities is a magisterial accomplishment by any measure, and particularly impressive for the way Obioma orchestrates a tableau in which humans and spirits must interact in a complex, emotionally rich-veined story. Few writers can match Obioma's astonishing range, his deft facility for weaving a mesmeric and triumphant fictive canvas in which – reminiscent of the ancient masters – a cohort of gods presides over and negotiates the fates of humans."                             (Okey Ndibe, author of Foreign Gods, Inc.
Son of the House by Cheluchi Onyemelukwe
"We must do something to pass the time, I thought. Two women in a room, hands and feet tied."
Kidnapped in Nigeria by a group not unlike Boko Haram, two women, Nwabulu and Julie, relate the stories of the very different lives fate has meted out for them.
When Nwabulu's father dies, her stepmother sends her off to become a housemaid. For years, she suffers the abuse of employers, a love affair with an employer's son offering little comfort. Out of their union a son is born, but the young Nwabulu has to give him up, and is bound to suffer in her stepmother's home again until she can flee, establishing herself as a fashion designer, and finally able to inhabit Julie's world.
Julie: privileged, educated, and adored by her parents. She has the opportunity to become whomever she desires. But sometimes too much choice can be a dangerous thing, and in Julie's case it is. At thirty-four she is still unmarried and, for the first time, there is pressure: a burden that will only be lifted with the birth of a son. So determined is Julie for release that she goes as far as a polygamous marriage.
While the two women wait for the ransom to be paid, fate will once again decide the course of their lives.
Illumination by Nthikeng Mohlele
Bantubonke is an accomplished and revered jazztrumpeter, composer and band leader in decline – an absent present and inadequate spouse. He lives for art at the expense of all else, an imbalance that derails his life and propels him to the brink of madness and despair.
A story of direct and implied betrayals, Illumination is an unrelenting study of possession and loss, of the beauty and uncertainty of love, of the dangers and intrusions of fame.
The Wall by John Lanchester
Kavanagh begins his life patrolling the Wall. If he's lucky, if nothing goes wrong, he only has two years of this, 729 more nights.
The best thing that can happen is that he survives and gets off the Wall and never has to spend another day of his life anywhere near it. He longs for this to be over; longs to be somewhere else.
He will soon find out what Defenders do and who the Others are. Along with the rest of his squad, he will endure cold and fear day after day, night after night. But somewhere, in the dark cave of his mind, he thinks: wouldn't it be interesting if something did happen, if they came, if you had to fight for your life?
John Lanchester's thrilling, hypnotic new novel is about why the young are right to hate the old. It's about a broken world you will recognise as your own-and about what might be found when all is lost.
"John Lanchester writes with such clarity and effectiveness that his prose is a pleasure I always look forward to. His previous novels have all been memorable evocations of the world we're familiar with, but The Wall is something new: almost an allegory, almost a dystopian-future warning, partly an elegant study of the nature of storytelling itself. I was hugely impressed by it."                Philip Pullman
"A dystopian distillation of our troubled times, and an allegorical glimpse at a still-grimmer future, The Wall reminds us that even as politics corrupts and destroys and presses on undiminished, the soul erupts in surprising places to act as counterpoint and resistance. This patient, direct, suspenseful novel is one such eruption, and a civilizing comfort amid the simmering bloodlust. (Joshua Ferris)
In The Wall, John Lanchester takes our current political climate to its terrible and logical extreme. A harrowing, brilliant, and troublingly plausible vision of the future. (Emily St. John Mandel, author of Station Eleven)
With The Wall, John Lanchester follows his mind-boggling financial essays and his great realist novel Capital with a bold science fiction fable, a vivid, swift, chilling, and ultimately beautiful human story. All his work is of a piece-he wants his readers to see our moment better, and then do something about it. (Kim Stanley Robinson)
'What might be the consequences of our obsession with consumption, and of global inequality and mass migration? In The Wall John Lanchester takes an imaginative leap into Britain's future to dramatise such anxieties.' (Prospect)
The Binding by Bridget Collins
"Utterly brilliant" Joanna Cannon                                             "Truly spellbinding" Guardian
"Pure magic" Erin Kelly                                                                  "A real treat" The Times
"Gorgeous"  Stella Duffy                                                               "Astounding" Anna Mazzola
Imagine you could erase your grief.
Imagine you could forget your pain.
Imagine you could hide a secret.
Forever.
Emmett Farmer is working in the fields when a letter arrives summoning him to begin an apprenticeship. He will work for a Bookbinder, a vocation that arouses fear, superstition and prejudice – but one neither he nor his parents can afford to refuse.
He will learn to hand-craft beautiful volumes, and within each he will capture something unique and extraordinary: a memory. If there's something you want to forget, he can help. If there's something you need to erase, he can assist. Your past will be stored safely in a book and you will never remember your secret, however terrible.
In a vault under his mentor's workshop, row upon row of books – and memories – are meticulously stored and recorded.
Then one day Emmett makes an astonishing discovery: one of them has his name on it.
The Binding is an unforgettable, magical novel: a boundary-defying love story and a unique literary event.
"The Binding is a dark chocolate slice of cake with a surprising, satisfying seam of raspberry running through it. It is a rich, gothic entertainment that explores what books have trapped in them and reminds us of the power of storytelling. Spellbinding."                    Tracy Chevalier
"Truly spellbinding … readers will sink gratefully into the pleasures of its pages … Like a wonderful meal made from a few simple ingredients: the feeling in your chest when you hold someone in your arms for the first time; the sight of a host of bluebells. In recent years, the state of the world has threatened to make us forget the simple pleasures of kisses and bluebells and thick novels that tell stories of heartbreak. Here is a book to help us remember."                    Guardian
Picnic in the Storm by Yukiko Motoya
Winner of the Akutagawa Prize and the Kenzaburo Oe Prize.
"These arresting, hyper-real stories linger in the imagination . . . By the first few sentences, you know you're hearing the voice of a remarkable writer; by the end of [the story] "An Exotic Marriage", you're certain that Yukiko Motoya's shivery, murmuring voice will never completely leave you."                           Financial Times
"Delightful . . . Fun and funny . . . The style will remind readers of the Japanese authors Banana Yoshimoto and Sayaka Murata, but the stories themselves . . . are reminiscent, at least to this reader, of Joy Williams and Rivka Galchen and George Saunders."                          New York Times Book Review
A housewife takes up bodybuilding and sees radical changes to her physique – which her workaholic husband fails to notice. A boy waits at a bus stop, mocking businessmen struggling to keep their umbrellas open in a typhoon – until an old man shows him that they hold the secret to flying. A woman working in a clothing boutique waits endlessly on a customer who won't come out of the fitting room – and who may or may not be human. A newly wed notices that her husband's features are beginning to slide around his face – to match her own.
In these eleven stories, the individuals who lift the curtains of their orderly homes and workplaces are confronted with the bizarre, the grotesque, the fantastic, the alien – and, through it, find a way to liberation. Winner of the Kenzaburo Oe Prize, Picnic in the Storm (published in the US as The Lonesome Bodybuilder) is the English-language debut of one of Japan's most fearless young writers.
"The stories are funny and creepy; they have a campfire vibe, a brush of the moonless night. . . . "                           New Yorker
"Charming, bizarre, and uncanny, Picnic in the Storm is Etgar Keret by way of Yoko Ogawa. I'd follow Yukiko Motoya anywhere she wanted to take me."                         Carmen Maria Machado, author of Her Body and Other Parties
Five Days of Fog by Anna Freeman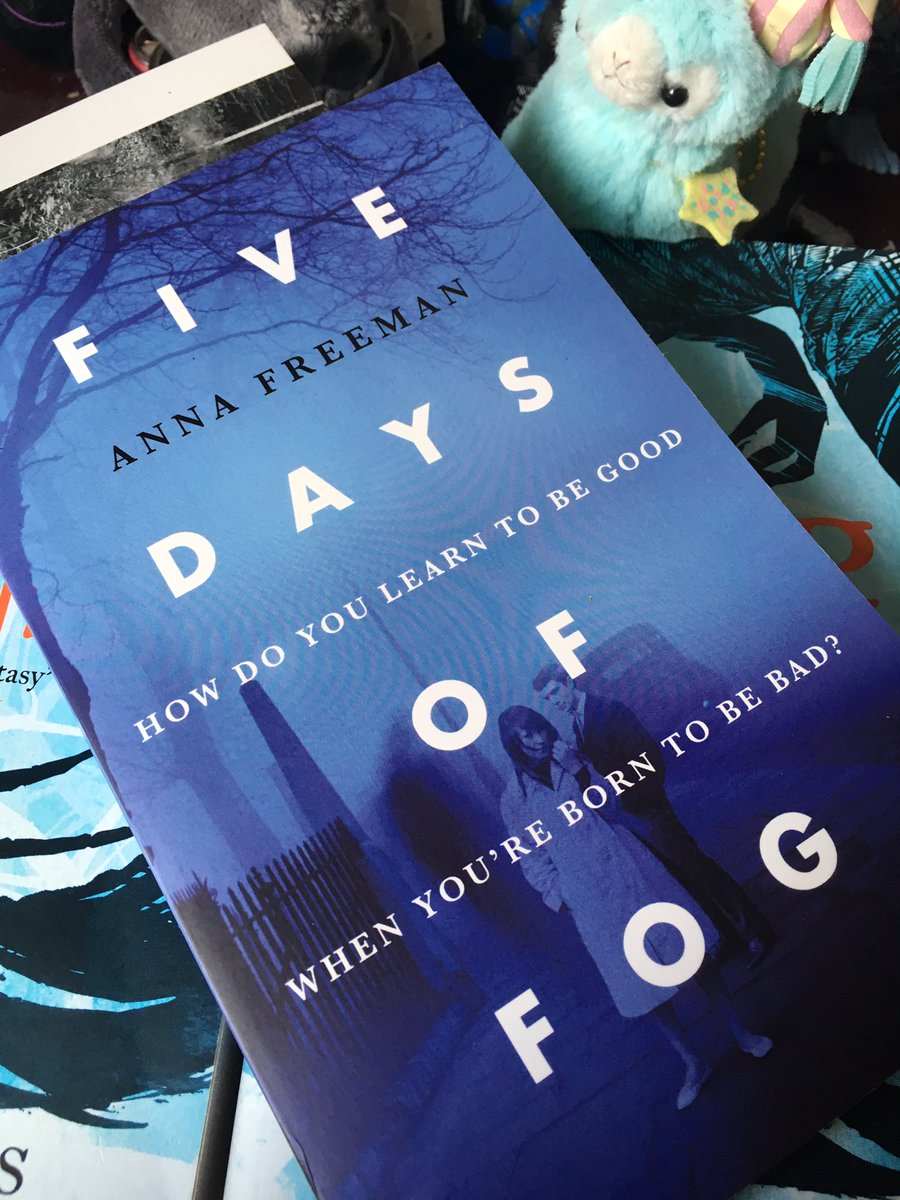 "Think Patrick Hamilton meets Peaky Blinders with a feminist twist"                          Metro
"A gripping, greasy, gritty thriller."           Red
'My mum always said, a fistful of rings is as good as a knuckleduster'
As the Great Smog falls over London in 1952, Florrie Palmer has a choice to make.
Will she stay with the Cutters, a gang of female criminals who have terrorized London for years and are led by her own mother? Or leave it all behind to make a safer, duller life with the man she loves? And what will she do if she's too crooked to go straight, and too good to go bad?
Over the next five days, Florrie will have to find her own path and the courage to stumble along it – in a fog so thick that she can't see her own feet.
Following the last days of a crumbling female gang in post-war London, this is a story of family, of love, of finding your way, and of deciphering a route through the greyest areas of morality.
"The London fog becomes as potent a presence as any of the characters in a lively story of divided loyalties."                      Nick Rennison, Sunday Times
"With a tough, likable protagonist, this is a fascinating and very readable slice of social history, as well as an evocative portrait of a clannish and dangerous world."                      Guardian
Family Trust by Kathy Wang
"A globe-trotting, whirlwind, tragi-comic family saga … A joy to read from start to finish."                            Andrew Sean Greer, Pulitzer Prize winning author of Less
Meet Stanley Huang: Father, husband, ex-husband, man of unpredictable temper, aficionado of bargain luxury goods. He's just been diagnosed with cancer, and his family are dealing with the fall-out.
Meet Stanley's family: Son Fred, a banker who never has enough money; daughter Kate, juggling a difficult boss and her two small children; ex-wife Linda, suspicious of Stanley's grand gestures; and second wife Mary, giver of foot rubs and ego massages.
Meet Stanley's fortune: As the Huangs come to terms with Stanley's approaching death, they are starting to fear that there's a lot less in the pot than they thought. And that's a problem when you're living in one of the wealthiest parts of California…
Spanning themes of culture, ambition, love and – most of all – family, this sparkling debut is a sharp, funny and loving portrait of modern Asian-American life.
The first ever BuzzFeed Book Club pick. A gripping, witty, insightful and moving family drama set in the Asian-American community in Silicon Valley. A sparkling debut that has drawn comparison to Crazy Rich Asians.
"Racial stereotyping stalks Fred and Kate's lives. Wang is especially strong on this element of her story, drawing out the immigrant experience by contrasting the Huang generations … Wang's satire has bite"                  Sunday Times
"Silky in satire, the writing is biting, bristling, intelligent."                Irish Times.
Non-fiction
.
.
.
We Are Displaced: My Journey and Stories from Refugee Girls around the World by Malala Yousafzai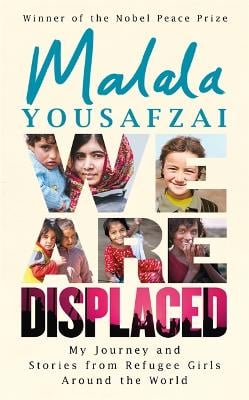 Nobel Peace Prize winner and bestselling author Malala Yousafzai introduces some of the faces behind the statistics and news stories we read or hear every day about the millions of people displaced worldwide.
Malala's experiences visiting refugee camps caused her to reconsider her own displacement – first as an Internally Displaced Person when she was a young child in Pakistan, and then as an international activist who could travel anywhere in the world, except to the home she loved. In We Are Displaced, which is part memoir, part communal storytelling, Malala not only explores her own story of adjusting to a new life while longing for home, but she also shares the personal stories of some of the incredible girls she has met on her various journeys – girls who have lost their community, relatives, and often the only world they've ever known.
In a time of immigration crises, war and border conflicts, We Are Displaced is an important reminder from one of the world's most prominent young activists that every single one of the 68.5 million currently displaced is a person – often a young person – with hopes and dreams, and that everyone deserves universal human rights and a safe home.
Mastermind: Drugs. Empire. Murder. Betrayal by Evan Ratliff
"A hidden world filled with high-tech gangsters and drug kingpins and double-crossers and stone-cold hitmen. As fascinating as it is terrifying."                     David Grann, author of Killers of the Flower Moon
The Mastermind tells the incredible true story of Paul Le Roux, the frighteningly powerful creator of a 21st Century cartel, and the decade-long global manhunt that finally brought his empire to its knees.
From its origins as a prescription drug network, supplying hundreds of millions of dollars' worth of painkillers to online customers, Le Roux's business evolved into a sprawling multinational conglomerate engaged in almost every conceivable aspect of criminal mayhem. Yachts carrying $100 million in cocaine. Safe houses in Hong Kong filled with gold bars. Shipments of methamphetamine from North Korea. Weapons deals with Iran. Mercenary armies in Somalia. Teams of hitmen in the Philippines. All tied together with encryption programs so advanced that government agencies could not break them.
Tracing Le Roux's vast wealth and his shadowy henchmen around the world, award-winning journalist Evan Ratliff spent four years piecing together this intricate network. His investigation reveals a tale of ambition and greed, and exposes a new age of international crime in which a reclusive entrepreneur can thrive, combining the ruthlessness of a drug lord with the technological capabilities of a Silicon Valley firm to build an empire in the shadows of our networked world.
The result is a riveting, unprecedented account of the most prolific crime boss built by and for the digital age.
"A true crime classic."                     Publishers Weekly
"This is a riveting, mesmerizing, absolutely bonkers story about a man as brilliant as he is villainous. You'll find yourself sucked in, freaked out, and, ultimately, blown away by Ratliff's storytelling and tireless reporting. The Mastermind is a masterpiece."    Nicholas Thompson, editor in chief, Wired
"A tour de force of shoe-leather reporting ― undertaken, amid threats and menacing, at considerable personal risk. Ratliff's reportage unfolds in crisp, atmospheric prose, and he brings a dispassionate eye to a milieu lousy with unreliable narrators, triangulating where possible to separate fact from legend." LA Times
Fallout: Conspiracy, Cover Up and the Deceitful Case for the Atom Bomb by Peter Watson
Between December 1943 and August 1944, Franklin Delano Roosevelt and Winston Churchill ignited the Cold War, a superpower rivalry that would dominate the world over half a century, by building an atomic bomb and excluding their Russian allies. Peter Watson tells the pulse-pounding story of how two atomic physicists tried to counter this in two very different ways. While Niels Bohr sought to convince President Roosevelt and Prime Minister Churchill to share their nuclear knowledge with Joseph Stalin, nuclear scientist Klaus Fuchs, a German Communist emigre to Britain, was leaking atomic secrets to the Soviets in a rival attempt to ensure parity between the superpowers. Neither succeeded in preventing the World War II allies from unleashing the atom bomb on the world.
Fallout proves that the atomic bomb was not needed, and was made as a result of a series of flawed decisions. The Americans did not tell the UK that the atomic research was compromised by Soviet spies; the British did not tell the Americans that in 1943 they knew for sure that Germany did not have a nuclear bomb program. Neither country admitted to the scientists developing the bomb that it would never be used to counter the (non-existent) German nuclear threat. Had the scientists known, many of them would have refused to complete work on the bomb.
This story shows how politicians fatally failed to understand the nature of atomic science and, in so doing, exposed the world needlessly to great danger, a danger that is still very much with us.
"A story of duplicitous players, sinister decisions and regrettable outcomes. Meticulous… a page-turning read… informative and balanced in their attention to diplomacy, science and biography."   Sarah Robey, Nature
"He writes about quantum physics and scientific developments in an accessible way that even the uninitiated will appreciate."                       Publishers Weekly
Shaping Cities in an Urban Age by Ricky Burdett
An authoritative – and fascinating – investigation into the spatial and social dynamics of cities at a global scale
Shaping Cities in an Urban Age is the third addition to Phaidon's hugely successful Urban Age series, published in collaboration with the London School of Economics (LSE) and the Alfred Herrhausen Gesellschaft (AHG).
Generously illustrated with photographs, visual data, and statistics, and featuring a series of essays written by leading people in their fields, Shaping Cities in an Urban Age addresses our most urgent contemporary and future urban issues by examining a set of key forces that have combined to create the city as we know it today.
From the publisher of The Endless City and Living in the Endless City.
"As resourceful for architects and policy-makers as it is for anyone interested in how we live now… It enlightens on everything from climate to crime to culture. As a data-driven study, it has a proven takeaway: civic participation is key to defining metropolitan problems while design is key to providing the right solutions."                       Aesthetica
Land of My Ancestors by Botlhale Tema
When working on the UNESCO Slave Route project in the early 2000s, Botlhale Tema discovered the extraordinary fact that her highly educated family from the farm Welgeval in the Pilanesberg had originated with two young men who had been child slaves in the mid-nineteenth century. She pieced together the fragments of information from relatives and members of the community, and scoured the archives to produce this book.
Land of My Ancestors, previously published as  The People of Welgeval,  tells the story of the two young men and their descendants, as they build a life for themselves on Welgeval. As they raise their families and take in people who have been dispossessed, we follow the births, deaths, adventures and joys of the farm's inhabitants in their struggle to build a new community.
Set against the backdrop of slavery, colonialism, the Anglo-Boer War and the rise of apartheid, this is a fascinating and insightful retelling of history. It is an inspiring story about friendship and family, landownership and learning, and about how people transform themselves from victims to victors.
A new prologue and epilogue give more historical context to the narrative and tell the story of the land claim involving the farm, which happened after the book's original publication.
Written in History by Simon Sebag Montefiore
Written in History celebrates the great letters of world history, creative culture and personal life. Acclaimed historian Simon Sebag Montefiore selects over one hundred letters from ancient times to the twenty-first century: some are noble and inspiring, some despicable and unsettling; some are exquisite works of literature, others brutal, coarse and frankly outrageous; many are erotic, others heartbreaking. The writers vary from Elizabeth I, Rameses the Great and Leonard Cohen to Emmeline Pankhurst, Mandela, Stalin, Michelangelo, Suleiman the Magnificent and unknown people in extraordinary circumstances – from love letters to calls for liberation, declarations of war to reflections on death. In the colourful, accessible style of a master storyteller, Montefiore shows why these letters are essential reading: how they enlighten our past, enrich the way we live now – and illuminate tomorrow.
"If you loved Ernst Gombrich's A Little History of the World and are in the mood for another potted global history from a different angle, this collection of historically significant letters through the ages compiled by Simon Sebag Montefiore might well hit the spot … he has distilled a few millennia of world history into 240 extremely un-boring pages … Sebag Montefiore has an eye for the spicy, the horrifying, the passionate and the shocking … very moving."                            The Times
Zonnebloem College & the Genesis of an African Intelligentsia by Janet Hodgson and Theresa Edlmann
In 1857, at the height of the colonial period, as Britain was advancing its control over southern Africa and absorbing the formerly independent African chiefdoms, the Anglican Bishop of Cape Town, Robert Gray, set up Zonnebloem College on an old wine farm on the outskirts of the city. Working in partnership with the British Governor, Sir George Grey, he enrolled the sons and daughters of leading African chiefs. They received and English, Christian education, the purpose of which was to further the cause of Christianity and 'civilisation' in Africa. This elite educational project, both cultural and political in nature, soon gathered steam. Over the years a succession of sons from chiefly dynasties, sometimes spanning several generations, came to Zonnebloem: the Moshoeshoes of Basutoland, the Pilanes of Bechuanaland, and the Lobengulas of Matabeleland. After their education at Zonnebloem, students took up careers as catechists, teachers, political secretaries, lawyers, newspaper editors and priests and served their communities with distinction. Their stories, trials and achievements are recounted here, often in their own words. Central to the book is a unique collection of school essays and letters that forms one of the earliest bodies of writing by Africans in southern Africa. This remarkable work, based on years of research and written with great sympathy, tells the little-known early history of the genesis of an African intelligentsia during the colonial period.
The End of the End of the Earth by Jonathan Franzen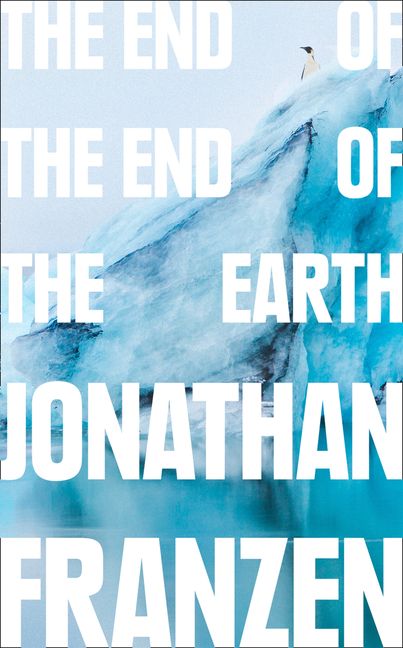 A sharp and provocative new essay collection from the award-winning author of Freedom and The Corrections.
In The End of the End of the Earth, which gathers essays and speeches written mostly in the past five years, Jonathan Franzen returns with renewed vigour to the themes – both human and literary – that have long preoccupied him. Whether exploring his complex relationship with his uncle, recounting his young adulthood in New York, or offering an illuminating look at the global seabird crisis, these pieces contain all the wit and disabused realism that we've come to expect from Franzen.
Taken together, these essays trace the progress of a unique and mature mind wrestling with itself, with literature and with some of the most important issues of our day, made more pressing by the current political milieu.
"… by refusing to hope for the impossible, Franzen, improbably, manages to produce a volume that feels, if not hopeful, then at least not hopeless. There's nothing he can do – there's probably nothing any of us can do – to avert or even alleviate the coming catastrophe. But for now, he's here and he's alive, and over the course of these essays he offers us a series of partial, tentative answers to the question he poses himself at the beginning: "How do we find meaning in our actions when the world seems to be coming to an end?""                             Guardian
A Radical History of the World by Neil Faulkner
History is a weapon. The powerful have their version of events, the people have another. And if we understand how the past was forged, we arm ourselves to change the future. This is a history of struggle, revolution and social change: of hominids, hunters and herders; of emperors and slaves; of patriarchs and women; of rich and poor; of dictators and revolutionaries. From the ancient empires of Persia and Rome to the Russian Revolution, the Vietnam War, and the 2008 Crash, this is a history of greed and violence, but also of solidarity and resistance. Many times in the past, a different society became an absolute necessity. Humans have always struggled to create a better life. This history proves that we, the many, have the power to change the world.
"In a world of deepening danger where reactionary narratives continue to hijack the mainstream, Neil Faulkner makes a powerful and necessary case reminding us of the truly radical history driving human social and political evolution."                         Rachel Holmes
Music and Art
.
.
The History of Gangster Rap: From Schoolly D to Kendrick Lamar by Soren Baker
The History of Gangster Rap is a deep dive into one of the most fascinating subgenres of any music category to date. Sixteen detailed chapters, organized chronologically, examine the evolution of gangster rap, its main players, and the culture that created this revolutionary music. From still-swirling conspiracy theories about the murders of Biggie and Tupac to the release of the 2015 film Straight Outta Compton, the era of gangster rap is one that fascinates music junkies and remains at the forefront of pop culture. Filled with interviews with key players such as Snoop Dogg, Ice-T, and dozens more, as well as sidebars, breakout bios of notorious characters, lists, charts, and more,
"History has so often been written by the victors, that you very rarely ever get the real story behind anything. So it's really important to hear from the people that were there, which is exactly what Soren Baker shares in this book. He writes about it and he's honest about it."                            The D.O.C.
"Hip-hop changed the world. Gangster rap changed the narrative, and then changed the world again. Soren Baker has been a very integral part of documenting hip-hop on the West Coast for as long as I can remember. I don't think anybody is more qualified to write this book."                           Xzibit
"Soren Baker has changed the perspective of gangster rap by putting his pen to paper. He has given hip-hop power, proven its potential, and made non-believers contemplate all of its possibilities. The truth in his writing leaves no stone unturned, something he's done again with The History of Gangster Rap. Soren doesn't just champion hip-hop. He also reveals its flaws and its truths."                  Leslie "Big Lez" Segar
Pharrell: A Fish Doesn't Know It's Wet: Transformations by P. Williams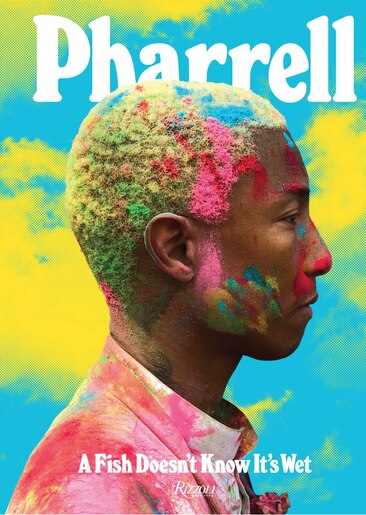 Lavishly illustrated with 250 photographs and illustrations, this book features Pharrell Williams's prolific and ever-expanding body of work in a graphic language all his own.
Straddling art, design, and hip-hop, Pharrell's creative output is without peer or precedent. By playing off different disciplines–music, fashion, and contemporary art–Pharrell has redefined the role of the contemporary artist, blazing a trail for other musicians and cultural figures. Expanding on themes covered in Places and Spaces I've Been, this book gathers a new group of collaborators. Engaging Pharrell in conversation, talents as diverse as Karl Lagerfeld and Takashi Murakami position Pharrell's work within contemporary visual and material culture.
The worldwide success of the song "Happy" to his soundtrack and production credit for the Oscar-nominated film Hidden Figures bookend a volume devoted to Pharrell's mastery of artistic collaboration. Featuring work with artists as diverse as JR, Alex Katz, Mr., and Daniel Arsham, the book highlights recent projects and designs for Chanel, Moncler, Moynat, and Adidas. But at the heart is the visual language that Pharrell has built around his Ice Cream/Billionaire Boys Club clothing line, which integrates streetwear into the design of apparel, accessories, limited-edition toys, and skate graphics. This alone makes the book a must-have collectible.
Wes Anderson Collection: Isle of Dogs
The Wes Anderson Collection: Isle of Dogs is the only book to take readers behind the scenes of the beloved auteur's newest stop-motion animated film. Through the course of several in-depth interviews with film critic Lauren Wilford, writer and director Wes Anderson shares the story behind Isle of Dogs's conception and production, and Anderson and his collaborators reveal entertaining anecdotes about the making of the film, their sources of inspiration, the ins and outs of stop-motion animation, and many other insights into their moviemaking process. Previously unpublished behind-the-scenes photographs, concept artwork, and hand-written notes and storyboards accompany the text. The book also features an introduction by critics and collaborators Taylor Ramos and Tony Zhou, and a foreword by critic Matt Zoller Seitz. The fourth volume of the New York Times bestselling Wes Anderson Collection, Isle of Dogs stays true to the series with its rich design and colorful illustrations, capturing Anderson's signature aesthetic vision and bringing the series's definitive study of Anderson's filmography up to date.
Isle of Dogs tells the story of Atari Kobayashi, 12-year-old ward to corrupt Mayor Kobayashi. When, by Executive Decree, all the canine pets of Megasaki City are exiled to a vast garbage-dump called Trash Island, Atari sets off alone in a miniature Junior-Turbo Prop and flies across the river in search of his bodyguard-dog, Spots. There, with the assistance of a pack of newly-found mongrel friends, he begins an epic journey that will decide the fate and future of the entire Prefecture.
Likely Stories by Neil Gaiman and Mark Buckingham
From New York Times best-selling author Neil Gaiman and Eisner-award winning creator Mark Buckingham comes a graphic novel anthology of four essential fantasy stories.
These dark and imaginative tales feature an odd and subtly linked world of bizarre venereal diseases, a creepy old woman who feasts on raw meat, a man obsessed with a skin model from a magazine, and a story within a story about ghosts.
You won't want to miss this collection featuring comic adaptations of the short stories: Looking for the Girl, Foreign Parts, Closing Time, and Feeders and Eaters from the Hugo, Eisner, Newbery, Harvey, Bram Stoker, Locus, World Fantasy, and Nebula award-winning author Neil Gaiman!
Supper
.
Beer Country's Beer, Food, Fire by Karl Tessendorf and Greg Gilowey
This book is what happens when two guys spend way too much time obsessing about beer and food around a fire pit. Ride along as brothers-in-law Greg and Karl explore South Africa's craft beer culture and meet the passionate people behind a few of their favourite beers.
Then braai your way through a collection of ridiculously tasty recipes and discover the world of food and beer pairing. Learn new ways to use beer and beer ingredients in your cooking and do it all with a cold brew in hand. This is Beer Country's  Beer. Food. Fire.