1000 Books to Read Before You Die by James Mustich
The book to praise all books – a celebration of the reading life through an unexpected and compelling compendium of a thousand great books to get lost in. The ultimate book for book lovers: the 1,000 must-read books across genres and eras, each accompanied by a thought-provoking short essay on why the book is so essential.
101 Movies to Watch before you Die by Ricardo Cavolo
Taking the form of a diary, this vibrant graphic novel takes the reader from Goodfellas to The Goonies, Harry Potter to Apocalypse Now in a zany and hilarious exploration of the movies that have shaped Cavolo's life and the lives of his generation.
The Accidental Botanist: The Structure of Plants Revealed by Robbie Honey
Global adventurer Robbie Honey spends much of his time searching out and deconstructing some of the world's most exotic flowers. This book features more than 90 specimens collected from as far afield as the Malaysian rainforest, the African veldt, and an English churchyard. No plant is beyond reach. Each specimen is meticulously laid out and photographed using an iPhone, as soon as it is picked, to create miniature plant portraits. Robbie's fresh approach gives traditional botany a contemporary edge.
Another Fine Mess: Across Trumpland in a Ford Model-T by Tim Moore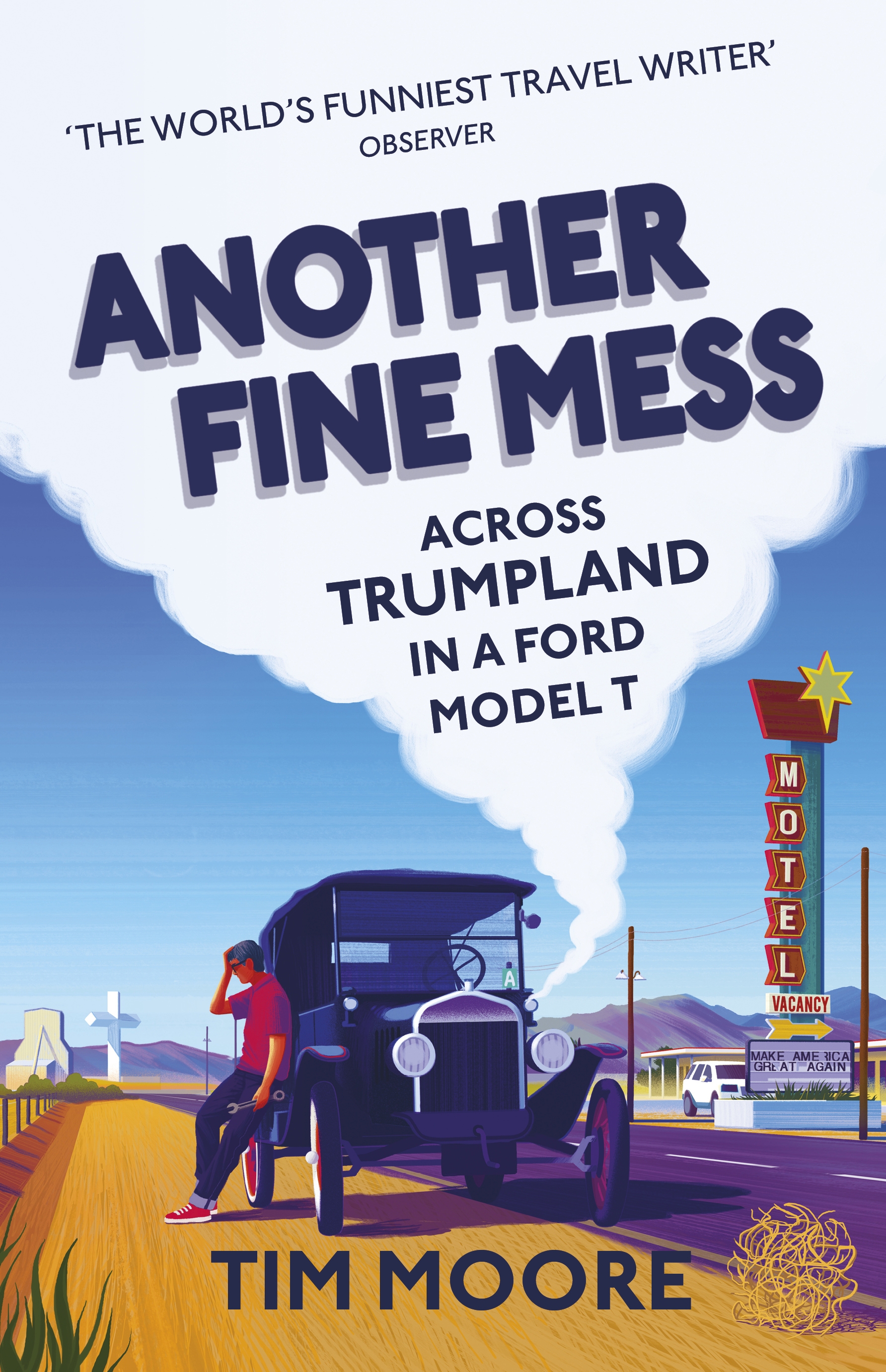 Lacking even the most basic mechanical knowhow, Tim Moore sets out to cross Trumpland USA in an original Model T Ford. Armed only with a fan belt made of cotton, wooden wheels and a trunkload of 'wise-ass Limey liberal gumption', his route takes him exclusively through Donald-voting counties, meeting the everyday folks who voted red along the way.
With his trademark blend of slapstick humour, affable insight and butt-clenching peril, Tim Moore invites us on an unforgettable road trip through Trump's America. Buckle up!
Art: The Definitive Visual History by Andrew Graham-Dixon

Discover the history of art movements from classical Greek art to the Italian Renaissance, the Pre-Raphaelites, and the masters of Impressionism with a brand new edition of this classic bestseller. Be inspired by the detail of each subject matter and methods each artist used to create their masterpieces, and explore centuries, cultures, and countries on the ultimate artistic journey across time.
The Beastie Boys Book by Michael Diamond and Adam Horowitz
Formed as a New York City hardcore band in 1981, Beastie Boys struck an unlikely path to global hip hop superstardom. Here is their story, told for the first time in the words of the band. Adam "AD-ROCK" Horovitz and Michael "Mike D" Diamond offer revealing and very funny accounts of their transition from teenage punks to budding rappers.With a style as distinctive and eclectic as a Beastie Boys album, Beastie Boys Book upends the typical music memoir. Alongside the band narrative you will find rare photos, original illustrations, a cookbook by chef Roy Choi, a graphic novel, a map of Beastie Boys' New York, mixtape playlists, pieces by guest contributors, and many more surprises!
The Big Book of Trump by Walter Gate
The Big Book of Trump is a wonderful 'celebration' of all things The Donald: the hair, the gaffs, the tweets… and the questionable politics. Love him or loathe him the world of Donald J. Trump is simply one of a kind and the crazy existence of the 45th President of the United States is celebrated in all its bronzed glory: spot the difference, pin the tail on The Donald, a do-it-yourself Trump tax return; full of Fake News and the main man's very own nuclear button (with additional childproof lock!) – this is a wonderful tribute to the Stable Genius that is Donald J. Trump. Covfefe!
Breaking a Rainbow, Building a Nation by Rekgotsofetse Chikane
Breaking a Rainbow, Building a Nation is a first-hand account of the university protests that gripped South Africa between 2015 and 2017, widely better known as the #FeesMustFall. Chikane outlines the nature of student politics in the country before, during and after the emergence of #MustFall politics, exploring the political dynamics that informed and drove the student protests, and the effect that these #MustFall movements have had on the nature of youth politics in the country.
Che: A Revolutionary Life – A Graphic Biography by John Lee Anderson

"A remarkable accomplishment, one that belongs next to such works of graphical history as the March series and Shigeru Mizuki's Showa books. By foregrounding the tension between myth and truth, Che illuminates the present state of our politics as well as the past." NPR
The graphic adaptation of the groundbreaking and definitive biography of Che Guevara
Children of Blood and Bone by Tomi Adeyemi
Tomi Adeyemi conjures a stunning world of dark magic and danger in her West African-inspired fantasy debut Children of Blood and Bone.
Zélie remembers when the soil of Orïsha hummed with magic. When different clans ruled – Burners igniting flames, Tiders beckoning waves, and Zélie's Reaper mother summoning forth souls.
Danger lurks in Orïsha, where strange creatures prowl, and vengeful spirits wait in the waters. Yet the greatest danger may be Zélie herself as she struggles to come to terms with the strength of her magic – and her growing feelings for an enemy.
Classic Cars: A Century of Masterpieces by Simon de Burton
Simon de Burton journeys through some of the most coveted cars of the twentieth century.
These are the cars that should have been bought when they were new and kept for the future – now that they are truly desired.
Features cars from across the varied spans of time, price and purpose, including: Lancia Lambda, Austin Seven, Volkswagen Beetle, Jaguar C-Type, Citroen DS19, Ford Mustang, DeLorean DMC 12, McLaren F1.
Desk Wars: Make Secret Weapons from Stationery by John Austin
Achieve clandestine ends practically and inexpensively with Desk Wars – perfect for do-it-yourself spy enthusiasts. Follow fully illustrated step-by-step instructions to build 30 miniature secret weapons and surveillance tools from stationery, transforming common household items into uncommon gadgets and sidearms.
Assert dominion over the desktop with these cunning contraptions…
The End of the End of the Earth by Jonathan Franzen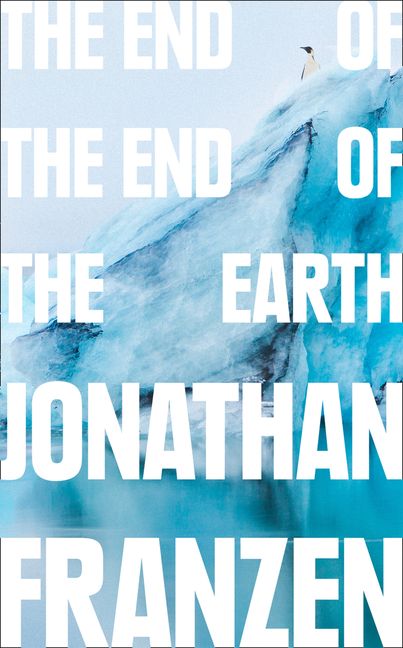 A sharp and provocative new essay collection from the award-winning author of Freedom and The Corrections
In The End of the End of the Earth, which gathers essays and speeches written mostly in the past five years, Jonathan Franzen returns with renewed vigour to the themes – both human and literary – that have long preoccupied him. Taken together, these essays trace the progress of a unique and mature mind wrestling with itself, with literature and with some of the most important issues of our day, made more pressing by the current political milieu. The End of the End of the Earth is remarkable, provocative and necessary.
The First Time: Stories and Songs from Music Icons by Matt Everitt
Discover the unforgettable firsts that have shaped some of the biggest names in rock, punk, pop, dance, reggae and indie music.
Taken from Matt Everitt's acclaimed BBC Radio 6 Music show, The First Time invites you inside the lives of 40 of the music world's most notable legends.  From Alice Cooper to Yoko Ono, Courtney Love to Elton John, follow their lives and careers starting with their first musical memories, first records and first gigs, finding out the songs that have shaped them along the way.
Florence and Watson: The Great Pangolin Mystery by Danielle Bischoff & Rob van Vuuren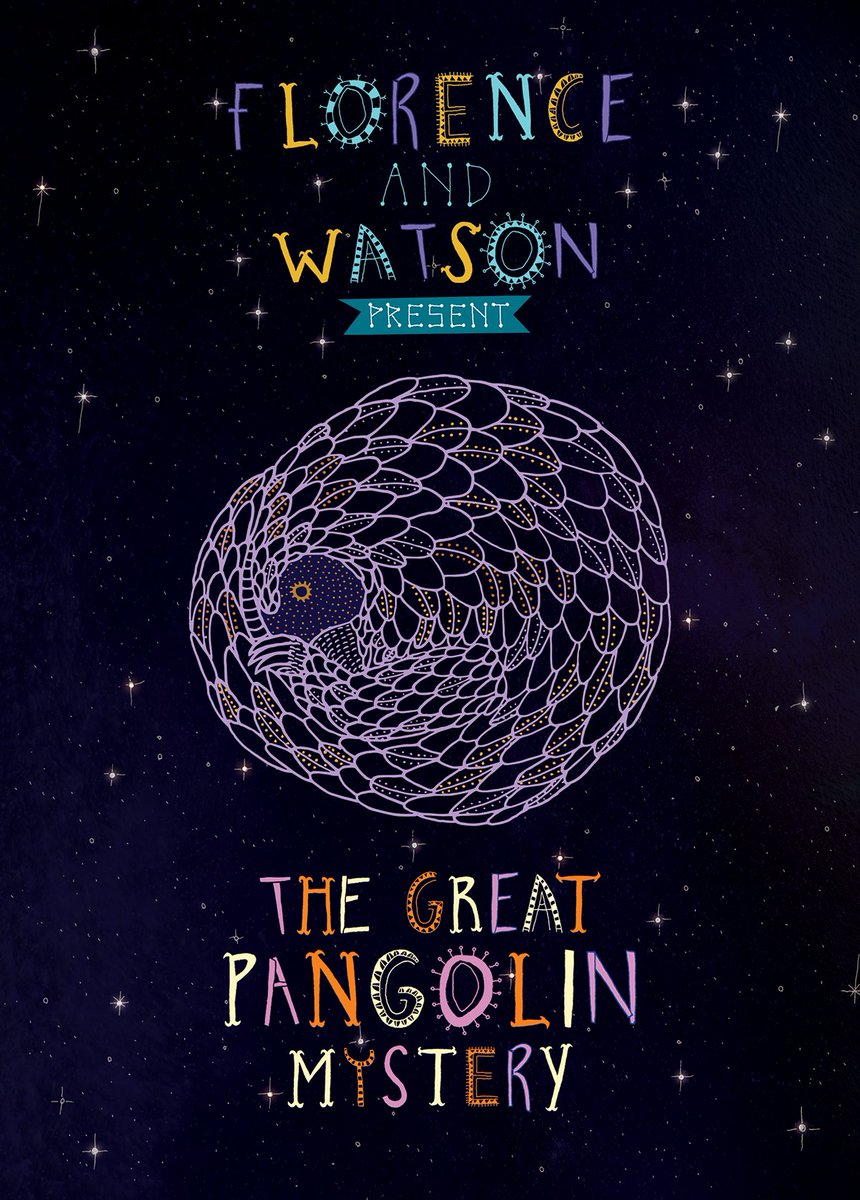 Pangolin has gone missing and the animals in the village on Sugarbush Mountain have called another emergency meeting in the town barn to try and get to the bottom of things. As usual Mayor Henry Hadeda and his friends Impi Impala, B the Buffalo, Giraffe and Lionel the Lion are jumping to conclusions and causing more confusion than good. Once again, the shy but level-headed and brave little Striped Mouse, Petal has to step in and talk some sense to a village in panic.
Join Petal and her friends as they set out under a starry sky to solve the Great Pangolin Mystery!
Friday Black by Nana Kwame Adjei-Brenyah
Friday Black tackles urgent instances of racism and cultural unrest, and explores the many ways we fight for humanity in an unforgiving world. Fresh, exciting, vital and contemporary, Friday Black will appeal to people who love Colson Whitehead's Underground Railroad, the TV show Black Mirror, the work of Kurt Vonnegut and George Saunders, and anyone looking for stories that speak to the world we live in now.
"An excitement and a wonder."          George Saunders
"The writing in this outstanding collection will make you hurt and demand your hope."     Roxane Gay
Heimat: A German Family Album by Nora Krug
A powerful and deeply affecting graphic memoir that explores identity, guilt and the meaning of home for a postwar German.
Nora Krug grew up as a second-generation German after the end of the Second World War, struggling with a profound ambivalence towards her country's recent past. Seventeen years after leaving Germany for the US, Nora Krug decided she couldn't know who she was without confronting where she'd come from. In Heimat, she documents her journey investigating the lives of her family members under the Nazi regime, visually charting her way back to a country still tainted by war. Beautifully illustrated and lyrically told, Heimat is a powerful meditation on the search for cultural identity, and the meaning of history and home.
How the World Thinks: A Global History of Philosophy by Julian Baggini

One of the great unexplained wonders of human history is that written philosophy flowered entirely separately in China, India and Ancient Greece at more or less the same time.  These early philosophies have had a profound impact on the development of distinctive cultures in different parts of the world. What we call 'philosophy' in the West is not even half the story. Julian Baggini sets out to expand our horizons in How the World Thinks, exploring the philosophies of Japan, India, China and the Muslim world, as well as the lesser-known oral traditions of Africa and Australia's first peoples.
In Extremis:  The Life of War Correspondent Marie Colvin by Lindsey Hilsum

Marie Colvin was glamorous, hard-drinking, braver than the boys, with a troubled and rackety personal life. She reported from the most dangerous places in the world, going in further and staying longer than anyone else.
Written by fellow foreign correspondent Lindsey Hilsum, this is the story of the most daring war reporter of her time. Drawing on unpublished diaries and interviews with Marie's friends, family and colleagues, Hilsum conjures a fiercely compassionate, complex woman who was driven to an extraordinary life and tragic death. In Extremis is the story of our turbulent age, and the life of a woman who defied convention.
Into the Jungle: Stories for Mowgli by Katherine Rundell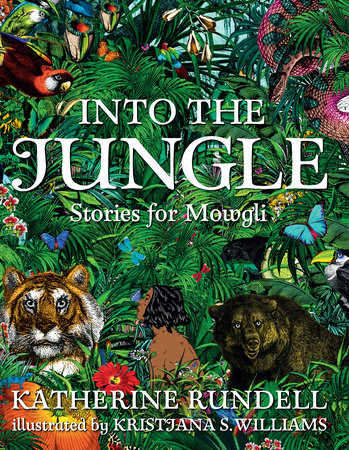 Into the Jungle is a modern classic in the making, as Katherine Rundell creates charming and compelling origin stories for all Kipling's best-known characters, from Baloo and Shere Khan to Kaa and Bagheera. As Mowgli travels through the Indian jungle, this brilliantly visual tale, which weaves each short story together into a wider whole, will make readers both laugh and cry.
Intruders by Mohale Mashigo
Orphan sisters chase monsters of urban legend in Bloemfontein. At a busy taxi rank, a woman kills a man with her shoe. A genomicist is accused of playing God when she creates a fatherless child. Intruders is a collection that explores how it feels not to belong. These are stories of unremarkable people thrust into extraordinary situations by events beyond their control. With a unique and memorable touch, Mohale Mashigo explores the everyday ills we live with and wrestle constantly, all the while allowing hidden energies to emerge and play out their unforeseen consequences.
Islandborn by Junot Diaz
When Lola's teacher asks the students to draw a picture of where their families immigrated from, all the kids are excited. Except Lola. She can't remember the Island – she left when she was just a baby. But with the help of her family and friends, and their memories – joyous, fantastical, heartbreaking, and frightening – Lola's imagination takes her on an extraordinary journey back to The Island.  As she draws closer to the heart of her family's story, Lola comes to understand the truth of her abuela's words: 'just because you don't remember a place doesn't mean it's not in you.'
Jigsaw Puzzles

We have a range of fiendish 1000 piece fine art jigsaw puzzles, to get stuck into over the holidays, and provide a retreat from your nearest and dearest!
Killing Commendatore by Haruki Murakami

In Killing Commendatore, a thirty-something portrait painter in Tokyo is abandoned by his wife and finds himself holed up in the mountain home of a famous artist, Tomohiko Amada. When he discovers a strange painting in the attic, he unintentionally opens a circle of mysterious circumstances. To close it, he must complete a journey that involves a mysterious ringing bell, a two-foot-high physical manifestation of an Idea, a dapper businessman who lives across the valley, a precocious thirteen-year-old girl, a Nazi assassination attempt during World War II in Vienna, a pit in the woods behind the artist's home, and an underworld haunted by Double Metaphors.
Lateral Cooking by Niki Segnit
The groundbreaking new book that reveals the principles underpinning all recipe creation, from the author of the bestselling The Flavour Thesaurus.
Do you feel you that you follow recipes slavishly without understanding how they actually work? Would you like to feel freer to adapt, to experiment, to play with flavours?
Here is the solution. Lateral Cooking is organised into 77 'starting-point' recipes, reducing the phenomenal variety of world cuisine down to its bare essentials – and then building it back up again. Lateral Cooking is as inspirational and entertaining a read as it is a practical guide. With a foreword by Yotam Ottelenghi
The Letters of Sylvia Plath: Volume II 1956-1963
The second volume of this landmark edition of Sylvia Plath's correspondence.
"[Plath's late letters] are astonishing in themselves, terrible in their intensity and as raw as freshly sliced meat. As a real-life depiction of a mind in agony they are, as far as I know, unmatched in literature."                    John Carey, Sunday Times
"A tour de force. Plath's epistolary style, as the editors suggest, is "as vivid, powerful, and complex as her poetry, prose and journal writing". Her energy even when she is doing or observing the most ordinary things vaults off the page."  Guardian
Love is Blind by William Boyd

"Boyd on form is the ultimate in immersive fiction, and Love is Blind is Boyd at the top of his game . . . magnificent."               Sunday Times
This is William Boyd's sweeping, heart-stopping new novel. Set at the end of the 19th century, it follows the fortunes of Brodie Moncur, a young Scottish musician, about to embark on the story of his life. Love is Blind is a tale of dizzying passion and brutal revenge; of artistic endeavour and the illusions it creates; of all the possibilities that life can offer, and how cruelly they can be snatched away. At once an intimate portrait of one man's life and an expansive exploration of the beginning of the twentieth century.
Melusi's Everyday Zulu by Melusi Tshabalala
Every single day (except Sundays), Melusi posts a single Zulu word on his Facebook profile accompanied by a hilarious left-field explanation and examples of its use. His unique writing style, wonky sense of humour, frank political commentary and razor-sharp social observations give his readers a one-of-a-kind insight into not only isiZulu but the world Melusi inhabits, as a 21st century Zulu man. Within a few short months, Melusi's Everyday Zulu has built up a huge following. He holds up a mirror that shows South African society in all its flaws but also its sheer humanity. He makes us laugh at ourselves and with each other.
Middle England by Jonathan Coe
Beginning eight years ago on the outskirts of Birmingham, where car factories have been replaced by Poundland, and London, where frenzied riots give way to Olympic fever, Middle England follows a brilliantly vivid cast of characters through a time of immense change.
There are newlyweds Ian and Sophie, who disagree about the future of the country and, possibly, the future of their relationship; Doug, the political commentator who writes impassioned columns about austerity from his Chelsea townhouse, and his radical teenage daughter who will stop at nothing in her quest for social justice. And within all these lives is the story of modern England: a story of nostalgia and delusion; of bewilderment and barely-suppressed rage.
Mothers: An Essay on Love and Cruelty by Jacqueline Rose
Mothers is guided by a simple argument: that motherhood is the place in our culture where we lodge – or rather bury – the reality of our own conflicts, of psychic life, and what it means to be fully human. Mothers are the ultimate scapegoat for our personal and political failings, for everything that is wrong with the world, which becomes their task (unrealisable, of course) to repair.
To the familiar claim that too much is asked of mothers – a long-standing feminist plaint – Rose adds a further dimension. She questions what we are doing when we ask mothers to carry the burden of everything that is hardest to contemplate about our society and ourselves. An incisive, rousing call to action, Mothers unveils the crucial idea that unless we recognise what role we are asking mothers to perform in the world, and for the world, we will continue to tear both the world and mothers to pieces.
My Sister the Serial Killer by Oyinkan Braithwaite
As smart and murderous as Killing Eve, My Sister, the Serial Killer is a blackly comic novel about how blood is thicker – and more difficult to get out of the carpet – than water…
When Korede's dinner is interrupted one night by a distress call from her sister, Ayoola, she knows what's expected of her: bleach, rubber gloves, nerves of steel and a strong stomach. This'll be the third boyfriend Ayoola's dispatched in, quote, self-defence and the third mess that her lethal little sibling has left Korede to clear away. She should probably go to the police for the good of the menfolk of Nigeria, but she loves her sister and, as they say, family always comes first.
"Feverishly hot."         Paula Hawkins, author of The Girl on the Train
The New Yorker Encyclopedia of Cartoons edited by Bob Mankoff
The New Yorker Encyclopedia of Cartoons is a prodigious, slip-cased, two-volume, 1,600-page A-to-Z curation of cartoons from the magazine from 1924 to the present. Bob Mankoff – for two decades the cartoon editor of the New Yorker – organizes nearly 3,000 cartoons into more than 250 categories of recurring New Yorker themes and visual tropes, including cartoons on banana peels, meeting St. Peter, being stranded on a desert island, snowmen, lion tamers, Adam and Eve and the Grim Reaper.
Normal People by Sally Rooney
"The best novel published this year."             The Times
Connell and Marianne grow up in the same small town in rural Ireland. The similarities end there; they are from very different worlds. When they both earn places at Trinity College in Dublin, a connection that has grown between them lasts long into the following years.
This is an exquisite love story about how a person can change another person's life – a simple yet profound realisation that unfolds beautifully over the course of the novel. It tells us how difficult it is to talk about how we feel and it tells us – blazingly – about cycles of domination, legitimacy and privilege.
Ottolenghi Simple by Yotam Ottolenghi
Everything you love about Ottolenghi, made simple. Yotam Ottolenghi's award-winning recipes are always a celebration: an unforgettable combination of abundance, taste and surprise. Ottolenghi SIMPLE is no different, with 130 brand-new dishes that contain all the inventive elements and flavour combinations that Ottolenghi is loved for, but with minimal hassle for maximum joy.
Pattern Design by Elizabeth Wilhide

With more than 1,500 illustrations of patterns from all ages and cultures, Pattern Design is a visual feast. This comprehensive compendium is arranged thematically according to type, with chapters on Flora, Fauna, Pictorial, Geometric and Abstract designs. These broad categories are supplemented by in-depth features highlighting the work of key designers from the rich history of pattern-making – such as William Morris, Sonia Delaunay, Charles and Ray Eames, Lucienne Day and Orla Kiely – along with sections detailing the characteristic motifs of key period styles from Baroque to Art Deco.
The Penguin Classics Book by Henry Eliot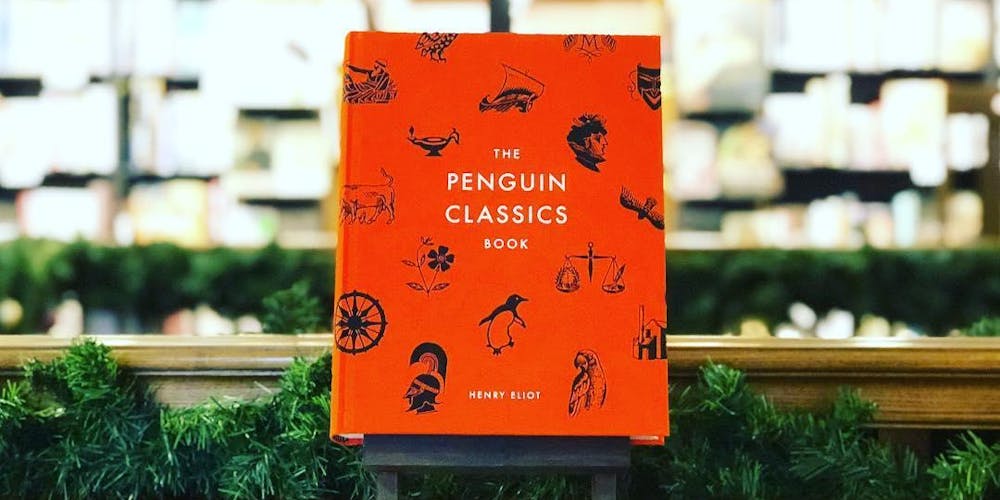 Spanning 4,000 years from the legends of Ancient Mesopotamia to the poetry of the First World War, with Greek tragedies, Icelandic sagas, Japanese epics and much more in between, it encompasses 500 authors and 1,200 books, bringing these to life with lively descriptions, literary connections and beautiful cover designs.
Planetarium: Welcome to the Museum
Welcome to the museum that is always open to explore… Step inside the pages of this beautiful book to discover galleries of galactic matter, expertly curated to bring you the experience of a fascinating exhibition from the comfort of your own home. Planetarium features all aspects of space, from the Sun and our Solar System, to the lives of stars, the Milky Way and the Universe beyond.
Poacher: Confessions from the Abalone Underworld by Kimon de Greef and Shuhood Abader
Locked up for poaching abalone, Shuhood Abader began writing his life story. For over fifteen years, he had been a small cog in a criminal industry stretching from the Cape underworld to China's luxury seafood market.
Kimon de Greef's postgraduate research on poaching led him into journalism, and today he is the pre-eminent local expert on the illicit abalone trade. He contextualises Abader's tale by showing how the system works: from desperate fishing communities via gang strongholds on the Cape Flats, tik, guns and police complicity to the harbours of Morocco and Hong Kong.
Poacher tells the story of a deadly black market; but it is also the story of one man, deeply conflicted, committed to his faith and searching for a better way.
The Resurrection of Winnie Mandela by Sisonke Msimang
Sisonke Msimang, an acclaimed author and public commentator, has written a short but razor-sharp book which reflects critically on the turbulent yet remarkable life of Winnie. Msimang situates her political career and legacy in the contemporary context, what she means today in social and political terms, by exploring different aspects of her iconic persona. The Resurrection of Winnie Mandela is an astute examination of one of South Africa's most controversial political figures, of the rise and fall – and rise, again, – of a woman who not only battled the apartheid regime, but the patriarchal character of the struggle itself.
Ring-a-Ring O' Roses: The Origins and Meanings of Old Rhymes
This delightful book takes the reader on a journey into the weird and wonderful world of nursery rhymes. Offering a selection of more than 100 of our best-loved and widely known rhymes, it delves beneath the surface of the verses to interpret their meaning and reveal their historical origins.
The rhymes you'll find here are instantly recognizable and provide a comforting link to our past, however the stories behind them are often unknown and always fascinating – frequently telling the stories of true historical events from a time when the printing press was still a thing of the future and news was passed around verbally.
The Root of Evil by Håkan Nesser
July 2007. A letter arrives on Inspector Barbarotti's doorstep detailing a murder that is about to take place in his own quiet Swedish town. By the time the police track down the subject of the letter, he is already dead.
So when a second letter arrives, then a third, and a fourth, it's a game of cat and mouse to stop the killer before he can make good on all of his promises.
Meanwhile, an anonymous diary is unearthed depicting the incidents of a two week holiday in France five years earlier, and it doesn't take Barbarotti long to realize the people populating the diary are the ones whose lives are now in the balance . . .
Schadenfreude: The Joy of Another's Misfortune by Tiffany Watt Smith
"A delightful book, full of jokes and confessions."     Guardian
Schadenfreude – enjoying the pain and failures of others – is an all-too-familiar feeling. It has perplexed philosophers and psychologists for centuries but, in a time of polarised politics, twitter trolls and 'sidebars of shame', has never been more relevant.
Ranging across thinkers from Nietzsche to Homer Simpson, investigating the latest scientific research, and collecting some outrageous confessions on the way – Smith concludes that rather than an emotional glitch, Schadenfreude can reveal profound truths about our relationships with others and our sense of who we are.
Frank, warm and laugh-out-loud funny, Schadenfreude makes the case for thinking afresh about this much-maligned emotion – and perhaps, even, embracing it.
Secret Service Brain Teasers: Do You Have What it Takes to Become a Spy? By Sinclair Mckay
Whether you have linguistic flair, an instinct for technology or good old common sense, pit your wits against some of the greatest minds of our time with ingenious brainteasers including secret languages, sabotage themed brain bogglers, deadly countdowns and hidden codes.
Weaving astonishing stories of the men and women who operate from the shadows, the secret heroes and heroines of MI5 and MI6 who have faced extraordinary and terrifying challenges and a wide range of mind twisting puzzles, Secret Service Brainteasers will test your mental agility to discover: Do YOU have what it takes to be a spy?
Seeing Stars: A Complete Guide to the 88 Constellations by Sara Gillingham
A graphically stunning, comprehensive introduction to the constellations.
This artful and accessible introduction to constellations equips readers with the information they need to locate, name, and explain all 88 internationally recognized constellations. Each cluster of stars is featured alongside the "story" (mythological or historical) behind its naming, tips on how to find it, what times of year it is visible, and key stars and asterisms within its grouping. Complete with star maps and a glossary, this keepsake volume of visual reference and beauty is perfect for inquisitive young stargazers.
Set a Table by Karen Dudley
This is a sumptuous cookbook to encourage and instruct home entertainers on gathering family and friends around the table for a truly memorable dinner. Karen effortlessly guides the reader through a colourful range of magnificent but easy-to-follow recipes. With stunning photography from Claire Gunn, the recipes will inspire you to create a timeless and beautiful experience for all gathered around the table.
The Silence of the Girls by Pat Barker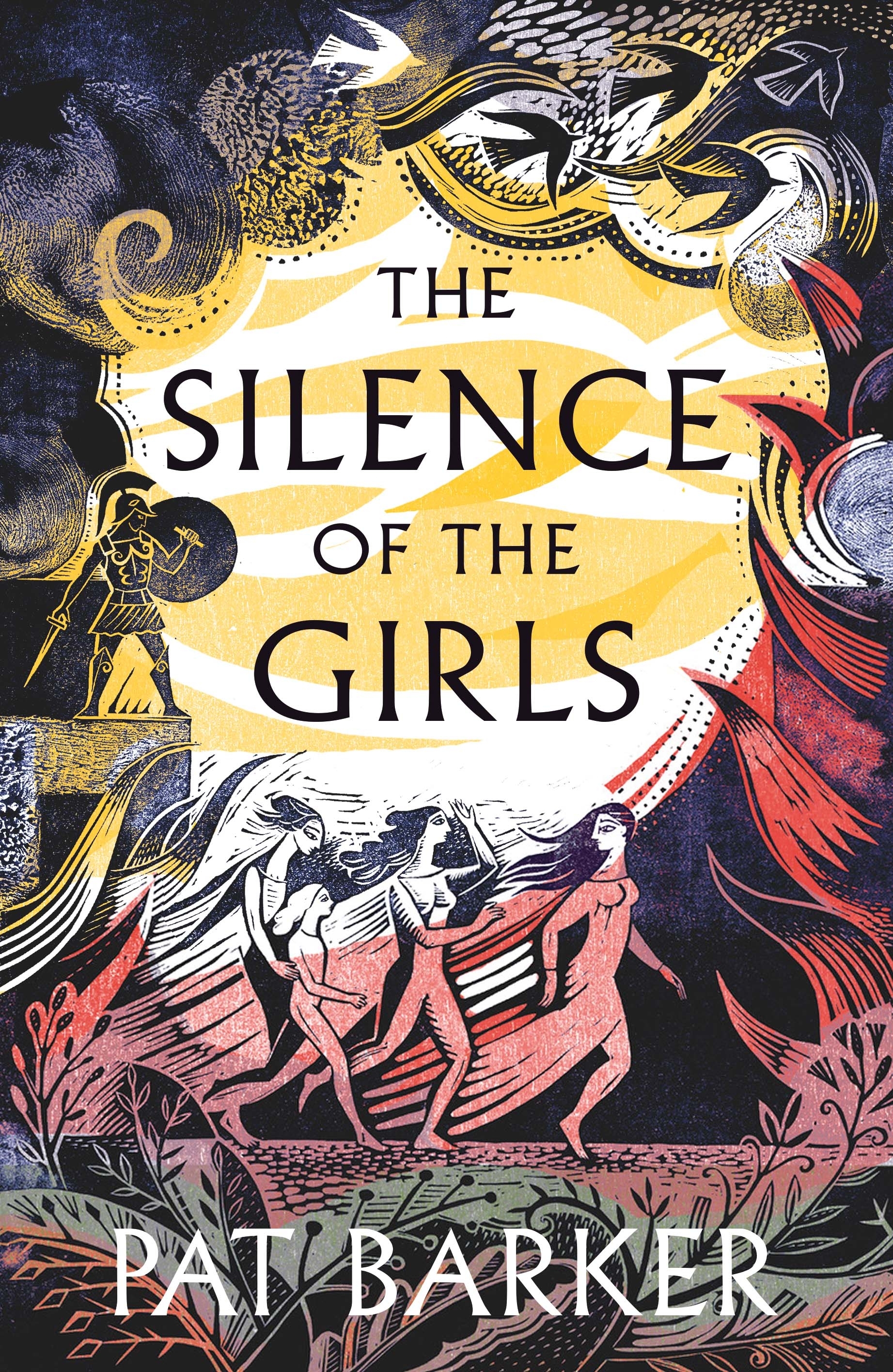 There was a woman at the heart of the Trojan war whose voice has been silent – till now.
Briseis was a queen until her city was destroyed. Now she is slave to Achilles, the man who butchered her husband and brothers. Trapped in a world defined by men, can she survive to become the author of her own story?
Discover the greatest Greek myth of all – retold by the witness history forgot.
"A searing twist on The Iliad… Amid the recent slew of rewritings of the great Greek myths and classics, Barker's stands out for its forcefulness of purpose and earthy compassion… Chilling, powerful, audacious."                      The Times
The Snooty Bookshop: 50 Literary Postcards by Tom Gauld

This postcard set celebrates more than a decade of Gauld's contributions to the Guardian, with fifty of his most beloved strips, on everything from Samuel Beckett's sitcom pitches (such as Waiting for Kramer, a show where two men await the arrival of a man named Kramer who never comes), 'Procrastination for Creative Writers, a 10-Week Course' and 'Poetry Anthologies for People Who Don't Like Poems'. Witty and beautifully drawn, The Snooty Bookshop will make you laugh at least fifty times, guaranteed.
Suqar: Desserts and Sweets from the Modern Middle East by Greg and Lucy Malouf
Suqar(which means 'sugar' in Arabic) shares the secrets of more than 100 sweet treats inspired by Middle Eastern flavours ranging from puddings and pastries, to ice creams, cookies, cakes, candied fruit and nuts.
The traditional time to eat sweets in the Middle East is not after meals but at breakfast, with coffee in between meals or on religious holidays. However the repertoire of these dishes is vast. Now acclaimed chef, Greg Malouf, has taken his unsurpassed knowledge of these traditional recipes, flavours and ingredients and merged it with his European kitchen training to create mouthwatering delights for Westerners to serve as desserts and teatime treats.
These Things Really Do Happen to Me by Khaya Dlanga
In These Things Really Do Happen To Me, Khaya describes everyday experiences that have shaped his life. He recounts amusing anecdotes – from chasing horses as a child in rural Transkei, to the time he fell asleep next to President Thabo Mbeki – as well as moving stories, such as meeting his sister for the first time and only time. Not one to shy away from heavyweight topics, Khaya also shares why conversations about race are not controversial, what his feelings on feminism are, why we must bring back small talk, and how to take a sneaky break when your family is working you too hard.
This Mournable Body by Tsitsi Dangarembga
A searing novel about the obstacles facing women in Zimbabwe, by one of the country's most notable authors.
Anxious about her prospects after leaving a stagnant job, Tambudzai finds herself living in a run-down youth hostel in downtown Harare. But at every turn in her attempt to make a life for herself, she is faced with a fresh humiliation, until the painful contrast between the future she imagined and her daily reality ultimately drives her to a breaking point.
In This Mournable Body, Tsitsi Dangarembga returns to the protagonist of her acclaimed first novel, Nervous Conditions, to examine how the hope and potential of a young girl and a fledgling nation can sour over time and become a bitter and floundering struggle for survival.
Transcription by Kate Atkinson
In 1940, eighteen-year old Juliet Armstrong is reluctantly recruited into the world of espionage. Sent to an obscure department of MI5 tasked with monitoring the comings and goings of British Fascist sympathisers, she discovers the work to be by turns both tedious and terrifying. But after the war has ended, she presumes the events of those years have been relegated to the past for ever.
Transcription is a work of rare depth and texture, a bravura modern novel of extraordinary power, wit and empathy. It is a triumphant work of fiction from one of this country's most exceptional writers.
Dark Stock Photos: F*cked up photography for a Messed up World by @darkstockphotos
Based on the hit Twitter feed @DarkStockPhotos – which has garnered some 290k followers in less than 12 months – Dark Stock Photos brings together some of the murkiest photographs from the darkest corners of the internet, in the most absurd, macabre and messed up photography book of the year!
Vogue X Music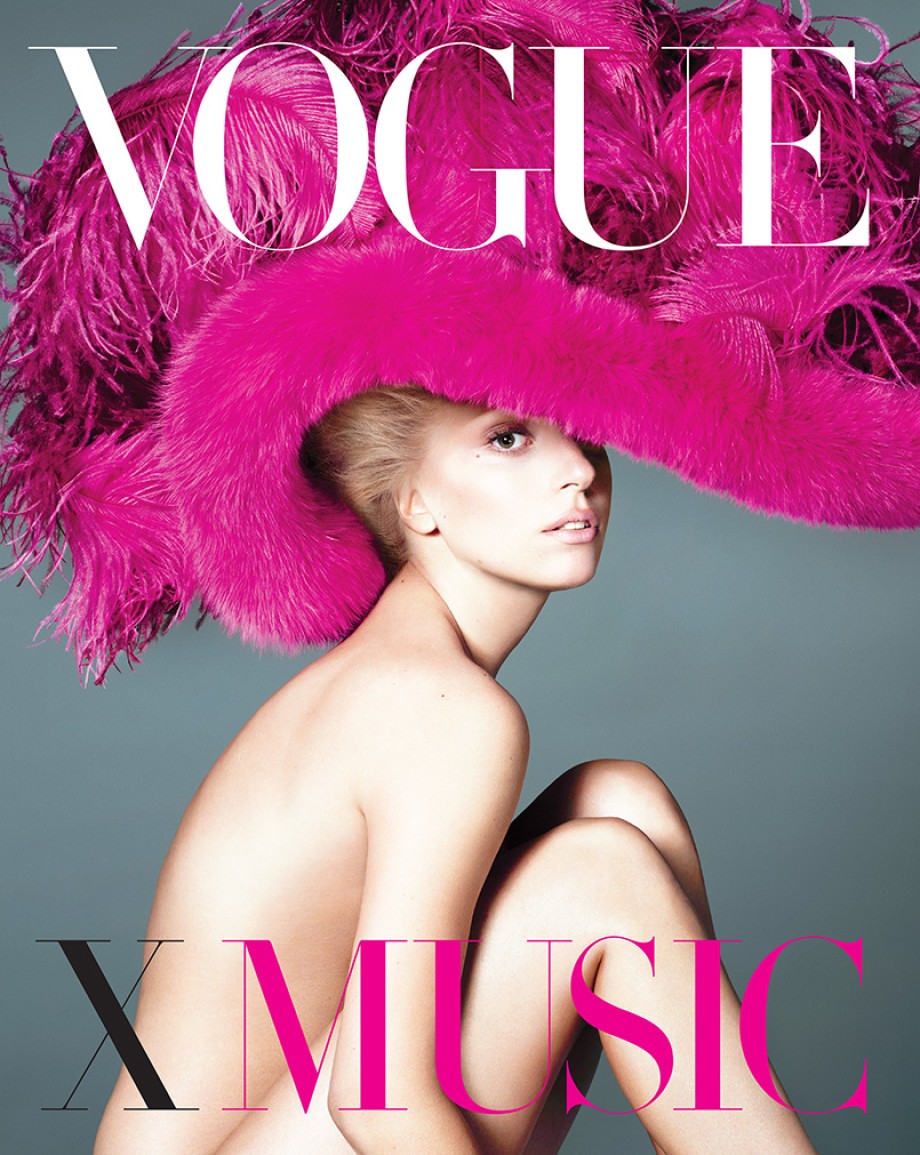 Vogue has always been on the cutting edge of popular culture, and Vogue x Music shows us why. Whether they're contemporary stars or classic idols, whether they made digital albums or vinyl records, the world's most popular musicians have always graced the pages of Vogue. In this book you'll find unforgettable portraits of Madonna beside David Bowie, Kendrick Lamar, and Patti Smith; St. Vincent alongside Debbie Harry, and much more. Spanning the magazine's 126 years, this breathtaking book is filled with the work of acclaimed photographers like Richard Avedon and Annie Leibovitz as well as daring, music-inspired fashion portfolios from Irving Penn and Steven Klein.
The Woman in the Blue Cloak by Deon Meyer
The Woman in the Blue Cloak is a brilliant novella which will thrill and entertain fans of Deon Meyer's much-loved detective Benny Griessel.
Benny has a lot on his mind when he is called to a top-priority murder case. A woman's body is discovered, naked and washed in bleach, draped on a wall beside a picturesque road above Cape Town. The identity of the victim is a mystery, as is the reason for her killing.
Gradually, Benny and his colleague Vaughn Cupido begin to work out the roots of the story, which reach as far away as England and Holland… and as far back as the seventeenth century.
Happy Christmas Reading!!