Fiction
My Sister, the Serial Killer by Oyinkan Braithwaite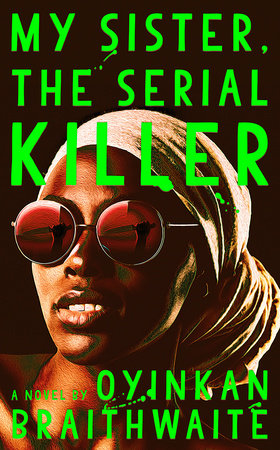 As smart and murderous as Killing Eve, My Sister, the Serial Killer is a blackly comic novel about how blood is thicker – and more difficult to get out of the carpet – than water…
When Korede's dinner is interrupted one night by a distress call from her sister, Ayoola, she knows what's expected of her: bleach, rubber gloves, nerves of steel and a strong stomach. This'll be the third boyfriend Ayoola's dispatched in, quote, self-defence and the third mess that her lethal little sibling has left Korede to clear away. She should probably go to the police for the good of the menfolk of Nigeria, but she loves her sister and, as they say, family always comes first. Until, that is, Ayoola starts dating the doctor where Korede works as a nurse. Korede's long been in love with him, and isn't prepared to see him wind up with a knife in his back: but to save one would mean sacrificing the other…
"Feverishly hot."                               Paula Hawkins, author of The Girl on the Train
"It's Lagos noir – pulpy, peppery and sinister, served up in a comic deadpan…This book is, above all, built to move, to hurtle forward — and it does so, dizzyingly. There's a seditious pleasure in its momentum. At a time when there are such wholesome and dull claims on fiction — on its duty to ennoble or train us in empathy — there's a relief in encountering a novel faithful to art's first imperative: to catch and keep our attention… This scorpion-tailed little thriller leaves a response, and a sting, you will remember."                              New York Times
Unsheltered by Barbara Kingsolver
2016 – Vineland.
Meet Willa Knox, a woman who stands braced against an upended world that seems to hold no mercy for her shattered life and family – or the crumbling house that contains her.
1871 – Vineland.
Thatcher Greenwood, the new science teacher, is a fervent advocate of the work of Charles Darwin, and he is keen to communicate his ideas to his students. But those in power in Thatcher's small town have no desire for a new world order. Thatcher and his teachings are not welcome.
Both Willa and Thatcher resist the prevailing logic. Both are asked to pay a high price for their courage. But both also find inspiration — and an unlikely kindred spirit — in Mary Treat, a scientist, adventurer and anachronism.
A testament to both the resilience and persistent myopia of the human condition, Unsheltered explores the foundations we build in life, spanning time and place to give us all a clearer look at those around us, and perhaps ourselves. It is a novel that speaks truly to our times.
"It's a truly marvellous book . . . Kingsolver has always had a singular ability to weave history, science and storytelling into a seamless and compelling whole . . . What is wonderful about Kingsolver's work is her ability to convey optimism in even the most difficult situations – without ever sugar-coating anything . . . Kingsolver is a writer to treasure, to read and reread: she sees the world as it is, but believes, always, in the possibility of change."                               Erica Wagner, Harper's Bazaar
"Unsheltered is a beautiful, stirring novel about the dangers of clinging to old assumptions . . . Kingsolver emerges as a sort of Steinbeck of the precariat, and she may have produced the first great political novel of the Trump era."            The Times
Melmoth by Sarah Perry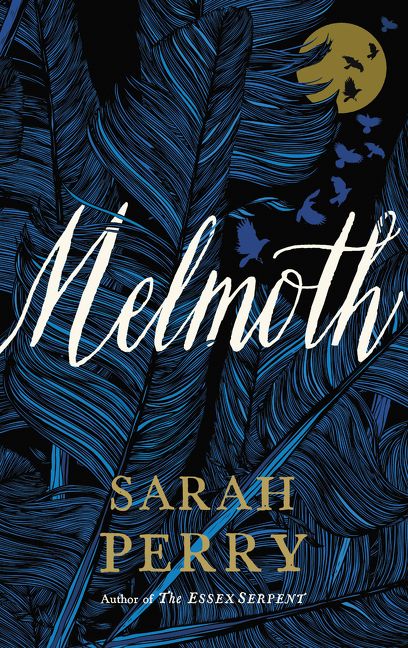 THE NEW SUNDAY TIMES BESTSELLER FROM THE #1 BESTSELLING AUTHOR OF THE ESSEX SERPENT
"Perry's masterly piece of postmodern gothic is one of the great achievements of our century and deserves all the prizes and praise that will be heaped upon it."                 Observer
"Astonishingly dark, rich storytelling, exquisitely balanced between gothic shocks and emotional truth."                               Francis Spufford
"Mythic, ominous and sensitively human, Melmoth is haunting in all the best ways."      Frances Hardinge
Twenty years ago Helen Franklin did something she cannot forgive herself for, and she has spent every day since barricading herself against its memory. But her sheltered life is about to change.
A strange manuscript has come into her possession. It is filled with testimonies from the darkest chapters of human history, which all record sightings of a tall, silent woman in black, with unblinking eyes and bleeding feet: Melmoth, the loneliest being in the world. Condemned to walk the Earth forever, she tries to beguile the guilty and lure them away for a lifetime wandering alongside her.
Everyone that Melmoth seeks out must make a choice: to live with what they've done, or be led into the darkness. Helen can't stop reading, or shake the feeling that someone is watching her. As her past finally catches up with her, she too must choose which path to take.
Exquisitely written, and gripping until the very last page, this is a masterpiece of moral complexity, asking us profound questions about mercy, redemption, and how to make the best of our conflicted world.
The Slender Man (Anonymous)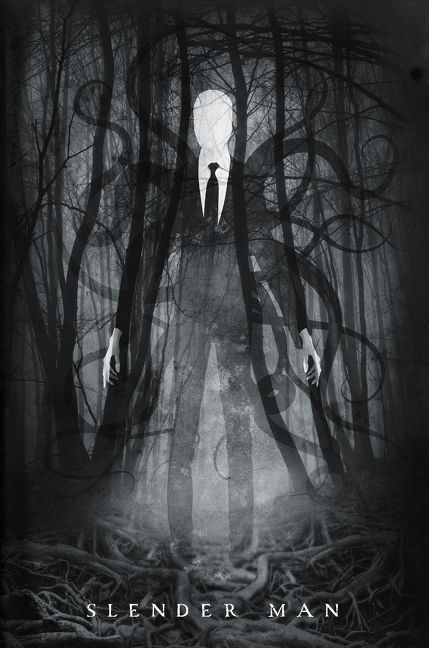 One man's search for the truth about one of the most intriguing urban legends ever—the modern bogeyman, Slender Man—leads him down a dark, dangerous path in this creepy supernatural fantasy that will make you question where the line between dark myth and terrifying reality begins.
Lauren Bailey has disappeared. As friends at her exclusive school speculate on what happened and the police search for answers, Matt Barker dreams of trees and a black sky . . . and something drawing closer.
Through fragments of journals, news stories, and online conversations, a figure begins to emerge—a tall, slender figure—and all divisions between fiction and delusion, between nightmare and reality, begin to fall.
Chilling, eerie, and addictively readable, Slender Man is a unique spine-tingling story and a brilliant and frightening look at one of the most fascinating—and diabolical—mythical figures in modern times.
Piranhas by Roberto Saviano
"With the open-hearted rashness that belongs to every true writer, Saviano returns to tell the story of the fierce and grieving heart of Naples."            Elena Ferrante
In Naples, a new kind of gang rules the streets: the 'Paranze', the 'Children's Gangs', groups of teenage boys who divide their time between Facebook or playing Call of Duty on their PlayStations and patrolling the streets armed with pistols and AK-47s, terrorizing local residents in order to mark out the territories of their Mafia bosses.
Roberto Saviano's eye-opening novel The Piranhas tells the story of the rise of one such gang and its leader, Nicolas – known to his friends and enemies as the 'Maharajah'. But Nicolas's ambitions reach far beyond doing other men's bidding: he wants to be the one giving orders, calling the shots, and ruling the city. But the violence he is accustomed to wielding and witnessing soon spirals out of his control . . .
"Saviano's characterisation, dialogue and set-pieces are first-rate, but what sets the book apart (as with Gomorrah) is his quasi-anthropological portrayal of a micro-society, with a mix of influences that ranges from Call of Duty, porn and mafia movies to Catholic ritual."                            Sunday Times
The Sentence is Death by Anthony Horowitz
Death, deception, and a detective with quite a lot to hide stalk the pages of Anthony Horowitz's brilliant new murder mystery, the second in the bestselling series starring Private Investigator Daniel Hawthorne.
'You shouldn't be here. It's too late…'
These, heard over the phone, were the last recorded words of successful celebrity-divorce lawyer Richard Pryce, found bludgeoned to death in his bachelor pad with a bottle of wine – a 1982 Chateau Lafite worth £3,000, to be precise.
Odd, considering he didn't drink. Why this bottle? And why those words? And why was a three-digit number painted on the wall by the killer? And, most importantly, which of the man's many, many enemies did the deed?
Baffled, the police are forced to bring in Private Investigator Daniel Hawthorne and his sidekick, the author Anthony, who's really getting rather good at this murder investigation business.
But as Hawthorne takes on the case with characteristic relish, it becomes clear that he, too, has secrets to hide. As our reluctant narrator becomes ever more embroiled in the case, he realises that these secrets must be exposed – even at the risk of death…
"This is crime fiction as dazzling entertainment, sustained by writing as skilfully light-footed as Fred Astaire"        Sunday Times Crime Club (Star Pick)
"A crime story that keeps you up into the small hours… a page-turning mystery."               Metro
Non-fiction
Becoming by Michelle Obama
"A polished pearl of a memoir."                  New York Times
"A rich, entertaining and candid memoir. And overall Obama's a fun person to sit alongside as she tells you the story of her life . . . it is as beautifully written as any piece of fiction."               Independent
In a life filled with meaning and accomplishment, Michelle Obama has emerged as one of the most iconic and compelling women of our era. As First Lady of the United States of America – the first African-American to serve in that role – she helped create the most welcoming and inclusive White House in history, while also establishing herself as a powerful advocate for women and girls in the U.S. and around the world, dramatically changing the ways that families pursue healthier and more active lives, and standing with her husband as he led America through some of its most harrowing moments. Along the way, she showed us a few dance moves, crushed Carpool Karaoke, and raised two down-to-earth daughters under an unforgiving media glare.
In her memoir, a work of deep reflection and mesmerizing storytelling, Michelle Obama invites readers into her world, chronicling the experiences that have shaped her – from her childhood on the South Side of Chicago to her years as an executive balancing the demands of motherhood and work, to her time spent at the world's most famous address. With unerring honesty and lively wit, she describes her triumphs and her disappointments, both public and private, telling her full story as she has lived it – in her own words and on her own terms. Warm, wise, and revelatory, Becoming is the deeply personal reckoning of a woman of soul and substance who has steadily defied expectations – and whose story inspires us to do the same.
"Offers new insights into her upbringing on the south side of Chicago and the highs and lows of life with Barack Obama. . . a refreshing level of honesty about what politics really did to her. I have read Barack Obama's two books so far, and this is like inserting a missing piece of reality into the narrative of his dizzying journey."                                Guardian
"I found myself lifting my jaw from my chest at the end of every other chapter . . . this was not the Obama I thought I knew. She was more."    Independent
Everything's Trash but It's Okay by Phoebe Robinson
"Robinson offers deft cultural criticism and hilarious personal anecdotes that will make readers laugh, cringe, and cry. Everything may indeed be trash but writing like this reminds us that we're gonna make it through all the terrible things with honesty, laughter, and faith."                    Roxane Gay
New York Times bestselling author and star of 2 Dope Queens Phoebe Robinson is back with a new, hilarious, and timely essay collection on gender, race, dating, and the dumpster fire that is our world.
Written in her trademark unfiltered and witty style, Robinson's latest collection is a call to arms. Outfitted with on-point pop culture references, these essays tackle a wide range of topics: giving feminism a tough-love talk on intersectionality, telling society's beauty standards to kick rocks, and calling foul on our culture's obsession with work. Robinson also gets personal, exploring money problems she's hidden from her parents, how dating is mainly a warmed-over bowl of hot mess, and definitely most important, meeting Bono not once, but twice. She's struggled with being a woman with a political mind and a woman with an ever-changing jeans size. She knows about trash because she sees it every day – and because she's seen roughly one hundred thousand hours of reality TV and zero hours of Schindler's List.
With the intimate voice of a new best friend, Everything's Trash, But It's Okay is a candid perspective for a generation that has had the rug pulled out from under it too many times to count.
"Just when it feels like the world is falling irreparably apart, Phoebe Robinson is here to make things better. Whether she is unpacking the state of feminism or taking you through the dystopian world of online dating, she is manages to be on point, original, and laugh out loud funny. This vital, unflinching essay collection simultaneously calls out all the bullshit, especially facing women, while making you feel like things are *actually* okay. Even brighter than before, thanks to this hilarious bighearted book."                         Gabrielle Union, New York Times bestselling author of We're Going to Need More Wine
Dear Mr Murray: Letters to a Gentleman Publisher edited by David McClay
The publishing house of John Murray was founded in Fleet Street in 1768 and remained a family firm over seven generations. Published to coincide with this 'remarkable achievement' and in the anniversary year, Dear Mr Murray is a collection of some of the best letters from the hundreds of thousands held in the John Murray Archive. They reveal not only the story of some of the most interesting and influential books in history but also the remarkable friendships – as well as occasional animosities – between author and publisher, as well as readers, editors, printers and illustrators.
Intended to entertain and inspire, and spanning more than two hundred years, Dear Mr Murray is full of literary history and curiosities: from Charles Darwin's response to the negative reviews of On the Origin of Species to Adrian Conan Doyle challenging Harold Nicolson to a duel for insulting his father in the press; from Byron berating John Murray for being fooled by his girlfriend's forgery of his signature to the poet James Hogg so desperate for money that he claims he won't be able to afford a Christmas goose; and from Jane Austen expressing concern about printing delays to Patrick Leigh Fermor beseeching Jock Murray not to visit him until he'd completed A Time of Gifts. Complemented by illustrations and reproductions of letters and envelopes, this is the perfect gift for book lovers everywhere.
"Few if any names in publishing are as revered as John Murray . . . This book, compiled to celebrate the company's 250th anniversary is just a small sampling of that treasure trove . . .Whether angry, apologetic, wheedling or rude, the fondness and regard in which the Murrays were held by their correspondents shines through."                     Herald
Can We All Be Feminists?: Seventeen Writers on Intersectionality, Identity and Finding the Right Way Forward for Feminism edited by June Eric-Udorie
"The intersectional feminist anthology we all need to read"                          Bustle
"Not just a key read but a mandatory one."         Stylist September Top Ten Books
Why is it difficult for so many women to fully identify with the word "feminist"? How do our personal histories and identities affect our relationship to feminism? Why is intersectionality so important? Can a feminist movement that doesn't take other identities like race, religion, or socioeconomic class into account even be considered feminism? How can we make feminism more inclusive?
In Can We All Be Feminists?, seventeen established and emerging writers from diverse backgrounds wrestle with these questions, exploring what feminism means to them in the context of their other identities-from a hijab-wearing Muslim to a disability rights activist to a body-positive performance artist to a transgender journalist. Edited by the brilliant, galvanizing, and dazzlingly precocious nineteen-year-old feminist activist and writer June Eric-Udorie, this impassioned, thought-provoking collection showcases the marginalized women whose voices are so often drowned out and offers a vision for a new, comprehensive feminism that is truly for all.
Including essays by: Soofiya Andry, Gabrielle Bellot, Caitlin Cruz, Nicole Dennis-Benn, Brit Bennett, Evette Dionne, Aisha Gani, Afua Hirsch, Juliet Jacques, Wei Ming Kam, Mariya Karimjee, Eishar Kaur, Emer O'Toole, Frances Ryan, Zoé Samudzi, Charlotte Shane, and Selina Thompson.
"Amid debates about the direction of the modern feminist movement, Can We All Be Feminists?, edited by June Eric-Udorie, presents new writing from 17 women on finding the right way forward, taking into account the intersections between different forms of prejudice."                     Laura Bates, Guardian
Heavy: An American Memoir by Keise Laymon
"Wow. Just wow."           Roxane Gay
"Unflinchingly honest."                 Reni Eddo-Lodge
"An act of truth-telling unlike any other I can think of."                  Alexander Chee
The story of the black male experience in America you've never read before
Kiese Laymon grew up a hard-headed black son to a complicated and brilliant black mother in Jackson, Mississippi. From his early experiences of sexual violence, to his suspension from college, to his career as a young college professor, Laymon charts his complex relationship with his mother, grandmother, abuse, anorexia, obesity, sex, writing and ultimately gambling.
In Heavy, by attempting to name secrets and lies that he and his mother spent a lifetime avoiding, Laymon asks himself, his mother, his nation and us to confront the terrifying possibility that few know how to love responsibly, and even fewer want to live under the weight of actually becoming free.
A defiant yet vulnerable memoir that Laymon started writing when he was eleven, Heavy is an insightful exploration of weight, identity, art, friendship and family.
"Staggering … a heartbreaking narrative on black bodies: how we hurt them, protect them, and try to heal them."                Elle.com, Best Books of 2018
Kafka's Last Trial: The Case of a Literary Legacy by Benjamin Balint
Kafka's Last Trial begins with Kafka's last instruction to his closest friend, Max Brod: to destroy all his remaining papers upon his death. But when the moment arrived in 1924, Brod could not bring himself to burn the unpublished works of the man he considered a literary genius – even a saint. Instead, Brod devoted his life to championing Kafka's writing, rescuing his legacy from obscurity and physical destruction.
The story of Kafka's posthumous life is itself Kafkaesque. By the time of Brod's own death in Tel Aviv in 1968, Kafka's major works had been published, transforming the once little-known writer into a pillar of literary modernism. Yet Brod left a wealth of still-unpublished papers to his secretary, who sold some, held on to the rest, and then passed the bulk of them on to her daughters, who in turn refused to release them. An international legal battle erupted to determine which country could claim ownership of Kafka's work: Israel, where Kafka dreamed of living but never entered, or Germany, where Kafka's three sisters perished in the Holocaust?
Benjamin Balint offers a gripping account of the controversial trial in Israeli courts–brimming with dilemmas legal, ethical, and political–that determined the fate of Kafka's manuscripts. Deeply informed, with sharply drawn portraits and a remarkable ability to evoke a time and place, Kafka's Last Trial is at once a brilliant biographical portrait of a literary genius, and the story of two countries whose national obsessions with overcoming the traumas of the past came to a head in a hotly contested trial for the right to claim the literary legacy of one of our modern masters.
"Dramatic and illuminating….raises momentous questions about nationality, religion, literature, and even the Holocaust."                 Adam Kirsch, The Atlantic
"A vital, gripping tale of a deep friendship between two seemingly incompatible young men….a wonderful opportunity to peer behind the screen of a dramatic life, death and literary resurrection."                            Ruby Namdar, Moment
The Spy & the Traitor by Ben Macintyre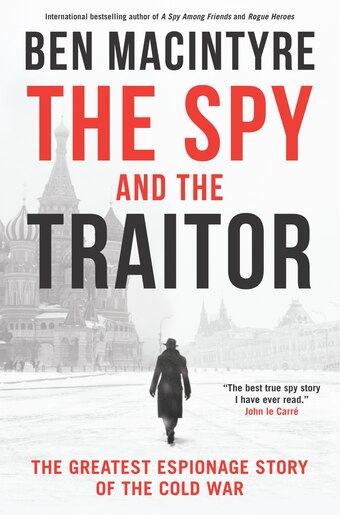 *Shortlisted for the 2018 Ballie Gifford Prize*
*Shortlisted for the Specsavers National Book Awards 2018*
*A top 10 Sunday Times bestseller*
"The Best True Spy Story I Have Ever Read."         John le Carré
A thrilling Cold War story about a KGB double agent, by one of Britain's greatest historians
On a warm July evening in 1985, a middle-aged man stood on the pavement of a busy avenue in the heart of Moscow, holding a plastic carrier bag. In his grey suit and tie, he looked like any other Soviet citizen. The bag alone was mildly conspicuous, printed with the red logo of Safeway, the British supermarket.
The man was a spy for MI6. A senior KGB officer, for more than a decade he had supplied his British spymasters with a stream of priceless secrets from deep within the Soviet intelligence machine. No spy had done more to damage the KGB. The Safeway bag was a signal: to activate his escape plan to be smuggled out of Soviet Russia.
So began one of the boldest and most extraordinary episodes in the history of espionage. In The Spy and the Traitor Ben Macintyre reveals a tale of betrayal, duplicity and raw courage that changed the course of the Cold War forever.
"A dazzling non-fiction thriller and an intimate portrait of high-stakes espionage."            Guardian
"A real-life thriller, as tense as John le Carré's novels, or even Ian Fleming's."         Economist
Vietnam: An Epic Victory of a Divisive War by Max Hastings
"His masterpiece."           Antony Beevor, Spectator
"A masterful performance."         Sunday Times
Vietnam became the Western world's most divisive modern conflict, precipitating a battlefield humiliation for France in 1954, then a vastly greater one for the United States in 1975. Max Hastings has spent the past three years interviewing scores of participants on both sides, as well as researching a multitude of American and Vietnamese documents and memoirs, to create an epic narrative of an epic struggle. Here are the vivid realities of strife amid jungle and paddies that killed 2 million people.
Many writers treat the war as a US tragedy, yet Hastings sees it as overwhelmingly that of the Vietnamese people, of whom forty died for every American. US blunders and atrocities were matched by those committed by their enemies. While all the world has seen the image of a screaming, naked girl seared by napalm, it forgets countless eviscerations, beheadings and murders carried out by the communists. The people of both former Vietnams paid a bitter price for the Northerners' victory in privation and oppression. Here is testimony from Vietcong guerrillas, Southern paratroopers, Saigon bargirls and Hanoi students alongside that of infantrymen from South Dakota, Marines from North Carolina, Huey pilots from Arkansas.
No past volume has blended a political and military narrative of the entire conflict with heart-stopping personal experiences, in the fashion that Max Hastings' readers know so well. The author suggests that neither side deserved to win this struggle with so many lessons for the 21st century about the misuse of military might to confront intractable political and cultural challenges. He marshals testimony from warlords and peasants, statesmen and soldiers, to create an extraordinary record.
"Magnificent… One by one, the sacred canons of right and left are obliterated. The war is laid bare, with all its uncomfortable truths exposed."               The Times
 "Magnificent, his best work … It's written in unputdownable style, with a dispassionate, liberal-minded understanding of the detail of the war, which draws on testimony from every side and doesn't favour anyone. I've never read a better history of the wars in Vietnam, and it's hard to see how anyone will be able to improve on this."                               John Simpson
Heroes by Stephen Fry
There are Heroes – and then there are Greek Heroes.
Few mere mortals have ever embarked on such bold and heart-stirring adventures, overcome myriad monstrous perils, or outwitted scheming vengeful gods, quite as stylishly and triumphantly as Greek heroes.
In this companion to his bestselling Mythos, Stephen Fry brilliantly retells these dramatic, funny, tragic and timeless tales. Join Jason aboard the Argo as he quests for the Golden Fleece. See Atalanta – who was raised by bears – outrun any man before being tricked with golden apples. Witness wily Oedipus solve the riddle of the Sphinx and discover how Bellerophon captures the winged horse Pegasus to help him slay the monster Chimera.
Filled with white-knuckle chases and battles, impossible puzzles and riddles, acts of base cowardice and real bravery, not to mention murders and selfless sacrifices, Heroes is the story of what we mortals are truly capable of – at our worst and our very best.
"Assured and engaging. The pace is lively, the jokes are genuinely funny, and Fry once again proves himself a master of great learning worn lightly."                       Observer
"This is a spirited retelling of stories that Fry clearly knows and loves."    The Times
"Assured and engaging. The pace is lively, the jokes are genuinely funny, and Fry once again proves himself a master of great learning worn lightly."                       Guardian
Identity: Contemporary Identity Politics and the Struggle for Recognition by Francis Fukuyama
Increasingly, the demands of identity direct the world's politics. Nation, religion, sect, race, ethnicity, gender: these categories have overtaken broader, inclusive ideas of who we are. We have built walls rather than bridges. The result: increasing in anti-immigrant sentiment, rioting on college campuses, and the return of open white supremacy to our politics.
In 2014, Francis Fukuyama wrote that American and global institutions were in a state of decay, as the state was captured by powerful interest groups. Two years later, his predictions were borne out by the rise to power of a series of political outsiders whose economic nationalism and authoritarian tendencies threatens to destabilise the entire international order. These populist nationalists seek direct charismatic connection to 'the people', who are usually defined in narrow identity terms that offer an irresistible call to an in-group and exclude large parts of the population as a whole.
Identity is an urgent and necessary book: a sharp warning that unless we forge a universal understanding of human dignity, we will doom ourselves to continual conflict.
"As wise as it is compact, travelling at great speed through difficult terrain to a sensible conclusion."                       Daniel Finkelstein Times
"As a primer on the big political shift of our times, and an explainer of how we got here, this is not a book to pass by."                Andrew Marr Sunday Times
Getting to Zero: A Doctor and a Diplomat on the Ebola Frontline by Sinead Walsh and Oliver Johnson
In 2014, a 28-year old British doctor found himself co-running the Ebola isolation unit in Sierra Leone's main hospital after the doctor in charge had been killed by the virus. Completely overwhelmed and wrapped in stifling protective suits, he and his team took it in turns to provide care to patients while removing dead bodies from the ward. Against all odds he battled to keep the hospital open, as the queue of sick and dying patients grew every day.
Only a few miles down the road the Irish Ambassador and Head of Irish Aid worked relentlessly to rapidly scale up the international response. At a time when entire districts had been quarantined, she travelled around the country, and met with UN agencies, the President and senior ministers so as to be better placed in alerting the world to the catastrophe unfolding in front of her.
In this blow-by-blow account, Walsh and Johnson expose the often shocking shortcomings of the humanitarian response to the outbreak, both locally and internationally, and call our attention to the immense courage of those who put their lives on the line every day to contain the disease. Theirs is the definitive account of the fight against an epidemic that shook the world.
"Takes us behind the scenes to the harrowing frontlines of the Ebola epidemic – highlighting a set of lessons that an inter-connected world would ignore at our peril. A compelling read."                  Samantha Power, former US Ambassador to the UN
"A brave, bold, yet humble account from the frontlines of the Ebola outbreak in Sierra Leone. This is vital reading to help us all do better next time."                                David Miliband, President and CEO of the International Rescue Committee
Monty Python corner
Erebus: The Story of a Ship by Michael Palin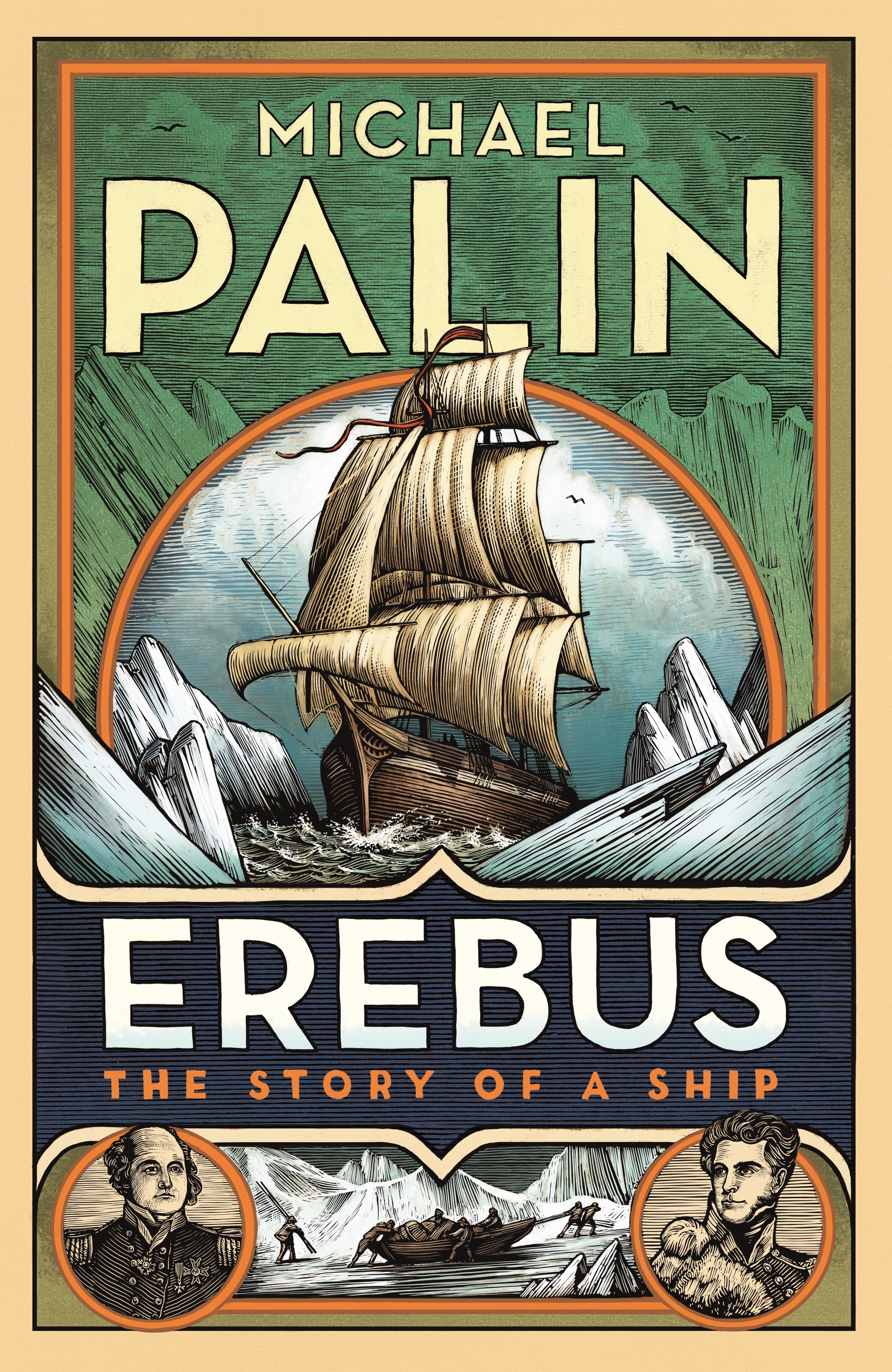 HMS Erebus was one of the great exploring ships, a veteran of groundbreaking expeditions to the ends of the Earth.
In 1848, it disappeared in the Arctic, its fate a mystery. In 2014, it was found.
This is its story.
"Beyond terrific. I didn't want it to end."                Bill Bryson
Michael Palin – Monty Python star and television globetrotter – brings the remarkable Erebus back to life, following it from its launch in 1826 to the epic voyages of discovery that led to glory in the Antarctic and to ultimate catastrophe in the Arctic.
The ship was filled with fascinating people: the dashing and popular James Clark Ross, who charted much of the 'Great Southern Barrier'; the troubled John Franklin, whose chequered career culminated in the Erebus's final, disastrous expedition; and the eager Joseph Dalton Hooker, a brilliant naturalist – when he wasn't shooting the local wildlife dead.
Vividly recounting the experiences of the men who first set foot on Antarctica's Victoria Land, and those who, just a few years later, froze to death one by one in the Arctic ice, beyond the reach of desperate rescue missions, Erebus is a wonderfully evocative account of a truly extraordinary adventure, brought to life by a master explorer and storyteller.
"Thoroughly absorbs the reader. . . Carefully researched and well-crafted, it brings the story of a ship vividly to life."                 Sunday Times
"This is an incredible book. I couldn't put it down. The Erebus story is the Arctic epic we've all been waiting for."                  Nicholas Crane
"Magisterial . . . Brings energy, wit and humanity to a story that has never ceased to tantalise people since the 1840s."   The Times
Always Look on the Bright Side of Life: A Sortabiography by Eric Idle
"As funny, wicked, naughty, eye-popping and compulsively, joyously brilliant as the genius who wrote it."           Stephen Fry
We know him best for his unforgettable roles on Monty Python – from the Flying Circus to The Meaning of Life. Now, Eric Idle reflects on the meaning of his own life in this entertaining memoir that takes us on a remarkable journey from his childhood in an austere boarding school through his successful career in comedy, television, theatre and film.
Coming of age as a writer and comedian during the Sixties and Seventies, Eric stumbled into the crossroads of the cultural revolution and found himself rubbing shoulders with the likes of George Harrison, David Bowie and Robin Williams, all of whom became lifelong friends. With anecdotes sprinkled throughout involving Mike Nichols, Mick Jagger, Steve Martin, Paul Simon and many more, as well as the Pythons themselves, Eric captures a time of tremendous creative output with equal parts hilarity and heart.
In Always Look on the Bright Side of Life, named after the song he wrote for Life of Brian which has since become the number-one song played at funerals in the UK, he shares the highlights of his life and career with the kind of offbeat humour that has delighted his audiences for five decades. This is a memoir chock-full of behind-the-scenes stories from a high-flying life featuring everyone from Princess Leia to Queen Elizabeth.
"On the last day, when the last human beings look out at the blackened cinders of their world, I can only hope that one of them will sing, "Some things in life are bad, they can really make you mad," and "Always Look on the Bright Side of Life" will ring out as humanity's final words. I loved this biography of a song and the man who made it, and the picture he paints of his life, his friends, his passions, five Pythons and a Beatle."         Neil Gaiman
"A thoroughly pleasurable read … [It captures] the infectious glee with which the Monty Python troupe went about subverting the British establishment."                    Observer
Local
The Resurrection of Winnie Mandela by Sisonke Msimang
The death of Winnie Madikizela Mandela on 2 April this year unleashed a hailstorm of opinion.
On one side, her legacy was cast by the media and public in the shadow of her sanctified ex-husband. Winnie was history's loser. She was damaged goods; Nelson Mandela was whole and pure.
A younger generation, in particular women, took a different view and so a battle of ideas began that sought to reframe Winnie's career and reclaim her identity as an extraordinary woman and fierce political activist.
Sisonke Msimang, an acclaimed author and public commentator, wasted little time in jumping into the fray.
And when the dust settled, what emerged is this short but razor-sharp book which reflects critically on the turbulent yet remarkable life of Winnie.
Msimang situates her political career and legacy in the contemporary context, what she means today in social and political terms, by exploring different aspects of her iconic persona.
The Resurrection of Winnie Mandela is an astute examination of one of South Africa's most controversial political figures, of the rise and fall – and rise, again, – of a woman who not only battled the apartheid regime, but the patriarchal character of the struggle itself.
In telling Winnie's story, Msimang shows us that activism matters, and that the meaning of women's lives can be reclaimed.
Tomatoes and Taxi Ranks: Running Our cities to fill the Food Gap by Leonie Joubert
Despite their apparent abundance of resources, our cities often leave the urban poor hungry, heavy and sick. This book isn't really about the food that most people eat in Africa's cities though. Rather, it's about the many forces that shape the day-to-day choices that people make as they try to survive close to the breadline, and how that expresses itself through the food they eat.
Tomatoes & Taxi Ranks debunks some of the stubborn misconceptions about how cities keep themselves well fed and well nourished, and considers how to creat a more sustainable and equitable urban food system, particularly for those struggling to make ends meet.
This book is written for anyone interested in creating sustainable and fair cities on our continent. It is beautifully illustrated with photos by Samantha Reinders, with Masixolele Feni, and is produced with the Consuming Urban Poverty Project.
KasiNomic Revolution: The Rise of African Informal Economies by GG Alcock
The informal business sector is the next great frontier of Africa and it is undergoing an economic revolution, a new world of small people doing big things, transforming the continent. Prepare for this new generation, prepare for the Afripolitan Generation.
A revolution is taking place in the great marketplaces of the informal sector and it contains an unquantified scale and power as an economic engine and a way of life for the majority of our low income populations. The KasiNomic Revolution may still be a murmur in the streets, a grassroots economic groundswell, but it is the future of African economic activity.
Kasi is the South African term for the township , and GG Alcock uses the term KasiNomics to describe the informal sectors of Africa, whether they are in the township, a rural marketplace, at a taxi rank or on a pavement in the shadow of skyscrapers.
Brought up in a rural Zulu community, GG has learnt and shares the lessons of African culture, language, stick fighting, lifestyle and tribal politics, along with shared poverty and community, which have prepared him for accessing the great informal marketplaces of Africa. He is uniquely placed to uncover the extraordinary stories of kasi businesses which not only survive but excel, revealing a revolutionary entrepreneurship which is mostly invisible to the formal sector.
KasiNomic Revolution is a story of kasi entrepreneurs on one side and, on the other, of great corporate successes and failures in the informal community. It is at once a business book, and at the same time a deeply human book about the people and lives of rural and urban informal societies.
In the Kitchen
Set a Table by Karen Dudley
Set a Table is Karen Dudley's newest offering, following in the footsteps of her ground-breaking and much-loved Week in the Kitchen books.
The recipes are carefully selected to showcase exceptional flavour, but are easily achievable at home. Many of the recipes are well-loved signature dishes from The Dining Room that have been developed for home cooks to share. The Duck Salad with Cashews or the Seared Salmon Sashimi with Vietnamese Caramel are as triumphant as the Asparagus Avgolemono and the Indian-Spiced Cauliflower with Coconut Coriander Relish. These are recipes that are loved by makers and tasters alike.
In addition to the splendid recipes, Karen considers the importance of inviting people into your home to eat around your table. The photographs are rich and beautiful, shot by the extraordinarily talented Claire Gunn, who manages to convey the intimacy and sumptuousness of actual dinner parties thrown by Karen in her home and at her restaurants, The Kitchen and The Dining Room.
This is a beautiful book which will draw people in with its visual allure, win their hearts with Karen's entertaining and insightful observations and have people buying extra copies to share with their friends for its irresistible originality.
The Zero F*cks Cookbook by Yumi Stynes
Mother of four and top parenting podcaster, Yumi Stynes has ten commandments when it comes to food:
1. You shall not fuss.
2. If a step can be simplified, shortened or skipped altogether, it will be.
3. You shall use the whole tub or container, rather than leave an annoying blob in the bottom.
4. You shall always opt for healthier food, making you feel sexier.
5. Marshmallows do not count as an ingredient. Nor does Coca Cola.
6. You will never apologise. You cooked. That is enough.
7. When it is written 'best quality' eg 'use 200g of best quality bacon'; it means the best quality you can afford. 'Best quality' does not equal 'most expensive'.
8. You will always accept help. If someone offers to help chop or buy a dessert, YOU WILL SAY YES.
9. You WILL follow the recipe! Every recipe has been carefully checked and tested by people who give vastly more f*cks than you do. Trust them. Get creative later.
10. THOU SHALT HAVE FUN.
Yumi's 60 easy recipes are divided into five sections: weeknights; barbecue; snacks, emergencies and other moments of desperation; sweet stuff; and weekends.
Dijo – My Food, My Journey by Lesago Semanya
"Wow, you don't look like a chef!" This statement is something Chef Lesego Semenya has heard many a time over the years. His response is always: "So, what does a chef look like?"
With his bulging tattooed upper arms, soft-spoken nature and obvious passion for South African cuisine and giving it his unique twist, Lesego probably doesn't fit the generic look of a self-made top chef. It is his unconventional personality and approach to food that has kept South Africans coming back for more over the years. Having cooked for billionaires such as Richard Branson, Bill Gates and Warren Buffet, starring on the judging panel of foodie programme Top Chef South Africa, being the resident chef for various newspapers and radio shows, and then building his successful culinary brand LesDaChef, he finally brings his foodie fans his first cookbook, Dijo – My Food, My Journey.
Every dish that will be featured in Dijo has a story that speaks of passion and nostalgia. Sharing both the recipes and their history will give foodies a way of getting to know Lesego's food background while growing up in Soweto, as well as the fine-dining techniques he learned at chef school and a few hot chef secrets, too.
Dijo is an affirmation of South African cuisine, its heritage and its unique flavours. Readers will go on a journey through the simplest yet most-loved of township dishes, to the more complex fine-dining molecular gastronomy creations he has become known for. It truly is a reflection of his life lived through food.
The Nordic Baking Book by Magnus Nilsson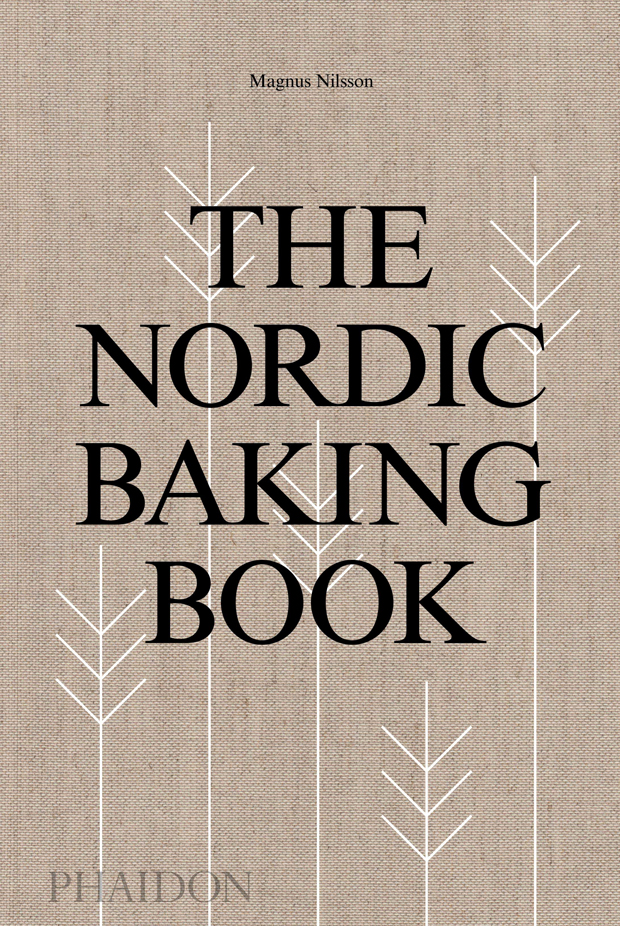 The acclaimed chef featured in the Emmy-Award winning US PBS series The Mind of a Chef and the Netflix docuseries Chef's Table explores the rich baking tradition of the Nordic region, with 450 tempting recipes for home bakers
Nordic culture is renowned for its love of baking and baked goods: hot coffee is paired with cinnamon buns spiced with cardamom, and cold winter nights are made cozier with the warmth of the oven. No one is better equipped to explore this subject than acclaimed chef Magnus Nilsson. In The Nordic Baking Book, Nilsson delves into all aspects of Nordic home baking – modern and traditional, sweet and savory – with recipes for everything from breads and pastries to cakes, cookies, and holiday treats.
No other book on Nordic baking is as comprehensive and informative. Nilsson travelled extensively throughout the Nordic region – Denmark, the Faroe Islands, Finland, Greenland, Iceland, Norway, and Sweden – collecting recipes and documenting the landscape. The 100 photographs in the book have been shot by Nilsson – now an established photographer, following his successful exhibitions in the US.
Colour of Wine: Tasting Change by Harriet Perlman
The Colour of Wine isn't just another book about picturesque Cape vineyards. Instead, it tells the remarkable story of South Africa's transition from apartheid to democracy through the personal journeys of black winemakers. Woven through their stories are interviews with wine producers and politicians, chefs and sommeliers, connoisseurs and teachers, drinkers and tasters.
The book, twinned with the documentary film The Colour of Wine (included on DVD), explores the turbulent history of winemaking in South Africa, and the varied careers the industry has to offer. Wine doyen John Platter offers insights into where South African wine is now, and where the industry needs to go. You'll also discover a rich array of local recipes that complement South African wines.
The Colour of Wine gives a taste of the changing world of South African wine.
Gift
Moon: Art, Science, Culture by Alexandra Loske and Robert Massey

A source of light in the dark of night and our ever-changing cosmic companion, the Moon has fascinated humankind since we first gazed into the sky.
In this extensively illustrated and illuminating volume, art historian Alexandra Loske and astronomer Robert Massey present a rich and curious history. From its violent birth through to the exhilarating story of the Space Race and current exploration efforts, discover the many faces of the Moon and how they have shaped humanity's existence.
Speeches of Note: A Celebration of the Old, New and Unspoken by Shaun Usher
A richly illustrated and wonderfully eclectic collection from the author of the international bestseller, Letters of Note.
Discover speeches that altered the course of history, like Nelson Mandela's on the day he became South Africa's first black President, and outpourings of much-needed change, such as the impassioned, impromptu appeal for women's rights from Sojourner Truth, an African-American woman born into slavery. Expect the gloriously unexpected, as Kermit the Frog takes to the podium, and celebrate lives well-lived, including Tilda Swinton's tribute to 'every alien's favourite cousin', David Bowie.
While some speeches are heard by millions, some remain unspoken: the secret draft prepared for Queen Elizabeth II during a military exercise for World War III, and President Nixon's chilling public announcement should Neil Armstrong and Buzz Aldrin become stranded on the Moon.
Surprising, inspiring and shocking; moving, comforting and enlightening.
"Anguish, hope, inclusivity, questioning, grief, love – and seemingly all the parameters of human feeling – are quite brilliantly represented. It's a lovely dip-in collection that'll leave you both weepy and inspired."   Scotsman
Flora: Inside the Secret World of Plants – The Royal Botanic Gardens at Kew
Discover the extraordinary world of flowers, trees, and the entire plant kingdom in this big and beautiful book. Filled with exquisite photography, every page will transport you to a world of floral delight.
Whether it's tiny mosses, delicate ferns, vibrant blooms, or stately palms, Flora invites you to explore your amazing planet, from root to leaf tip. Packed with sumptuous photos and crystal-clear artworks, as well as four beautiful free prints featuring stunning plants, you really can peek inside and understand the secret world of plants. If you have ever wondered about the mechanics of photosynthesis, why leaves change colour, how cacti store water, or how seeds know when to grow, Flora has all the answers.
Made with scientific experts at the world-famous Royal Botanic Gardens in Kew, London, Flora is a fresh and engaging introduction to the mysterious inner workings of the plant world.
The Colour of Time: A New History of the World 1850-1960
"Shimmering."   Spectator.
"Extraordinary."                Daily Telegraph
The Colour of Time spans more than a hundred years of world history from the reign of Queen Victoria and the US Civil War to the Cuban Missile Crisis and beginning of the Space Age. It charts the rise and fall of empires, the achievements of science, industry and the arts, the tragedies of war and the politics of peace, and the lives of men and women who made history.
The book is a collaboration between a gifted Brazilian artist and a leading British historian. Marina Amaral has created 200 stunning images, using contemporary photographs as the basis for her full-colour digital renditions. Dan Jones has written a narrative that anchors each image in its context, and weaves them into a vivid account of the world that we live in today. A fusion of amazing pictures and well-chosen words, The Colour of Time offers a unique – and often beautiful – perspective on the past.
"I have long considered colourisation sacrilege … after reading this book, I've changed my mind."             The Times.
"[The Colour of Time] does something simple yet extraordinary. It takes black-and-white photos of historic events and colours them in. The effect is transformative."     Daily Telegraph.
"A stunning book … Quite extraordinary."            Bookseller.
"Pictures brought to life as you've never seen them before."         Sunday Post.
The Art of Feminism: Images that Shaped the Fight for Equality edited by Helena Reckett
The Art of Feminism charts the birth of the feminist aesthetic and its development over two centuries that have seen profound and fastpaced change in women s lives across the globe. Includes over 350 remarkable artworks, ranging from political posters and graphics to stunning and provocative pieces of painting, sculpture, textiles, craft, performance, digital and installation art. The works included begin with poster images produced by the Suffrage Atelier in the nineteenth century, moving on to developments of both World Wars before arriving at the birth of feminist art in the 1960s.
More recent artworks describe the development of feminism from the fall of the Berlin Wall to the present day, including examples by Zanele Muholi, Paula Rego, Lenka Clayton, Sethembile Msezane, Andrea Bowers, Tanja Ostoji , Aliaa Magda Elmahdy and Zoe Leonard. Other featured artists include Valie Export, Ketty La Rocca, Ewa Partum, Carolee Schneemann, Sanja Ivekovi , Senga Nengudi, Eva Hesse, Lynda Benglis, Suzy Lake, Barbara Kruger, Sophie Calle, Nancy Spero, Marina Abramovi , Mary Kelly, Judy Chicago, Faith Ringgold and Sonia Boyce. Edited by Helena Reckitt, with texts by Lucinda Gosling, Hilary Robinson and Amy Tobin, The Art of Feminism also includes a preface by Maria Balshaw, Director, Tate, and a foreword by Xabier Arakistain, former director of del Centro Cultural Montehermoso Kulturunea, Spain.
Dog Personalities
THE PERFECT GIFT FOR DOG LOVERS
We all know that dogs have personalities as colourful and unique as any human. They can be confident and dominant – born leaders – or shy and timid. They can be obedient, laid back, cheeky or stubborn. They can be prima donnas, stroppy so-and-sos or lazy sods – just like us.
With so many characters you'll recognise, and based on the Instagram account with hundreds of thousands of followers, Dog Personalities reveals ours canine counterparts, all with imaginative backstories and photographs guaranteed to make you smile.
The Golden Thread: How Fabric Changed History by Kassia St Clair
"Fascinating . . . The history of the world through the eye of a needle . . . I recommend this book to anyone."       Spectator
"A charming, absorbing and history that takes us on a journey from the silk roads to sportswear, from ruffs to spacesuits . . . I devoured this quietly feminist book."  Sunday Times
All textiles begin with a twist. From colourful 30,000-year old threads found on the floor of a Georgian cave to what the linen wrappings of Tutankhamun's mummy actually meant; from the Silk Roads to the woollen sails that helped the Vikings reach America 700 years before Columbus; from the lace ruffs that infuriated the puritans to the Indian calicoes and chintzes that powered the Industrial Revolution, our continuing reinvention of cloth tells fascinating stories of human ingenuity.
When we talk of lives hanging by a thread, being interwoven, or part of the social fabric, we are part of a tradition that stretches back many thousands of years. Fabric has allowed us to achieve extraordinary things and survive in unlikely places, and this book shows you how — and why.
With a cast that includes Chinese empresses, Richard the Lionheart and Bing Crosby, Kassia St Clair takes us on the run with escaped slaves, climbing the slopes of Everest and moonwalking with astronauts. Running like a bright line through history, The Golden Thread offers an unforgettable adventure through our past, present and future.
"A joyful commingling of text and textiles in 13 beautifully wrought stories. We visit a cave where dyed fibres more than 30,000 years old have been discovered; goggle at the starched intricacy of sixteenth-century lace ruffs; flinch over astronauts' nappies and the sodden sleeping bags of early polar expeditions; and savour the idea of materials spun from spiders' webs."  Nature
W E B Du Bois' Data Portraits: Visualising Black America
The colorful charts, graphs, and maps presented at the 1900 Paris Exposition by famed sociologist and black rights activist W. E. B. Du Bois offered a view into the lives of black Americans, conveying a literal and figurative representation of 'the color line'. From advances in education to the lingering effects of slavery, these prophetic infographics —beautiful in design and powerful in content—make visible a wide spectrum of black experience.
W. E. B. Du Bois's Data Portraits collects the complete set of graphics in full color for the first time, making their insights and innovations available to a contemporary imagination. As Maria Popova wrote, these data portraits shaped how Du Bois himself thought about sociology, informing the ideas with which he set the world ablaze three years later in The Souls of Black Folk.
"These rarely seen and beautifully rendered data visualizations show the promise and creative possibilities of black art and science, more than a century ago, to remak eAmerica in the true image of all her people. Drawn in brilliant and vivid colors in these portraits, Du Bois's color line reminds us that the struggle for justice is also the struggle for truth, then as now."
– Khalil Gibran Muhammad, Harvard University, author of The Condemnation of Blackness: Race, Crime, and the Making of Modern Urban America
African Twilight: The Vanishing Rituals and Ceremonies of the African Continent by Carol Beckwith and Angela Fisher
African Twilight is the magnum opus of the two pioneering documentary photographers of African tribal cultures and ceremonies–a world that is quickly vanishing before our very eyes.
Now, nearly two decades after these photographers' landmark African Ceremonies and with a greater sense of urgency, this book completes the journey, covering disappearing rituals and ceremonies from some of the most inaccessible corners of the African continent, to create the definitive statement on this subject. This new landmark volume will set the standard for capturing a visual testament to the vanishing traditions of African peoples. No other book like this exists or can ever be created again, as more than 40 percent of what has been documented here has already vanished.
For the last 15 years of their four decades of African fieldwork, world-renowned photographers Carol Beckwith and Angela Fisher have continued their journey across Africa, seeking out remote communities to record the sacred ceremonies, powerful art forms, and boundless creativity of the people living there today. This ground-breaking book is a testament to these vanishing moments and peoples. African Twilight is a celebration of the powerful artistry and boundless creativity of Africa's cultural heritage for audiences worldwide, transporting viewers into a world of connections between individual and community, body and soul, land and people. All of the photography is previously unpublished.
"For decades, photographers Carol Beckwith and Angela Fisher have explored remote communities in Africa, documenting sacred initiations, courtship rituals, shamanic mask dancing and jubilant creative works. Their stunning new two-volume book set, African Twilight, captures these vivid and fleeting rites."                             New York Post
What Would the Spice Girls Do? How the Girl Power Generation Grew Up by Lauren Bravo
"A joyous and energetic celebration of girlhood, friendship and pop culture. If you have ever sung into the lid of a can of Impulse body spray, you need to read this."        Daisy Buchanan
The words 'girl power' conjure vivid memories of short skirts and platform boots. But it wasn't just about the look, it was about feminism.
The Spice Girls gave a generation their first glimpse of the power of friendship, of staying true to yourself, of sheer bloody-mindedness. And the girl power generation went on to kick-start a new conversation around gender equality.
We may have grown up asking What Would the Spice Girls Do?, but their particular brand of feminism is as relevant today as it was twenty years ago – we still need that fun and fearlessness, we still need accessible and all-embracing equality… we still need a zig-a-zig-ah.
"Lauren Bravo is one of my very favourite writers."          Dolly Alderton
Poetry
Stranger's Pose by Emmanuel Iduma
A unique blend of travelogue, musings and poetry, A Stranger's Pose draws the reader into a world of encounters haunted by the absence of home, estrangement from a lover and family tragedies. The author's recollections and reflections of fragments of his journeys to African cities, from Dakar to Douala, Bmako to Benin, and Khartoum to Casablanca, offer a compelling and very personal meditation on the meaning of home and the generosity of strangers to a lone traveller. Alongside accounts of the author's own travels are other narratives about movement, intimacy, the power of language and translation. With a foreword written by Teju Cole.
Whilst echoing the writings of Anne Michaels and John Berger, this remarkable book charts a path of its own that will redefine travel writing.
The Dark Between the Stars by Atticus
From the internationally bestselling author of LOVE HER WILD comes THE DARK BETWEEN STARS, a new illustrated collection of heartfelt, whimsical, and romantic poems from Instagram poetry sensation, Atticus.
Atticus has captured the hearts and minds of nearly 700k followers (including stars like Karlie Kloss, Emma Roberts, and Alicia Keys). In his second collection of poetry, The Dark Between Stars, he turns his attention to the dualities of our lived experiences = the inescapable connections between our highest highs and lowest lows. He captures the infectious energy of starting a relationship, the tumultuous realities of commitment, and the agonizing nostalgia of being alone again. While grappling with the question of how to live with purpose and find meaning in the journey, these poems offer both honest explorations of loneliness and our search for connection, as well as light-hearted, humorous observations. As Atticus writes poignantly about dancing, Paris, jazz clubs, sunsets, sharing a bottle of wine on the river, rainy days, creating, and destroying, he illustrates that we need moments of both beauty and pain = the darkness and the stars = to fully appreciate all that life and love have to offer.