Fiction
The Shepherd's Hut by Tim Winton
For years Jaxie Clackton has dreaded going home. His beloved mum is dead, and he wishes his dad was too, until one terrible moment leaves his life stripped to nothing. No one ever told Jaxie Clackton to be careful what he wishes for.
And so Jaxie runs. There's just one person in the world who understands him, but to reach her he'll have to cross the vast saltlands of Western Australia. It is a place that harbours criminals and threatens to kill those who haven't reckoned with its hot, waterless vastness. This is a journey only a dreamer – or a fugitive – would attempt.
Fierce and lyrical, The Shepherd's Hut by Tim Winton is a story of survival, solitude and unlikely friendship. Most of all it is about what it takes to keep hope alive in a parched and brutal world.
"The Shepherd's Hut is wonderful. Brutal, agonizing, tender. Ultimately, it's a story of redemption and hope."             Sarah Winman, author of When God Was a Rabbit and Tin Man
"Turbocharged by its unique and grimly funny teenage voice, The Shepherd's Hut is a page-turning heartbreaker."                        Emma Donoghue, author of Room
"Superb. It's rare to feel fury and hope on the surface of the skin at the same time, and more rare to find that convincing in a story."                 Cynan Jones, author of Cove
Never Anyone but You by Rupert Thomson
"A beautiful and extraordinary book . . . It's a long time since I read a love story quite so convincing and truthful."                     Philip Pullman
A small city in western France. The early twentieth century. Suzanne Malherbe, a shy 17-year-old with a rare talent for drawing, is entranced by the brilliant but troubled Lucie Schwob, the daughter of a Jewish newspaper magnate, and the two young women embark on a clandestine love affair.
Stifled by provincial convention and a society that is overtly patriarchal, they reinvent themselves as Claude Cahun and Marcel Moore and move to Paris, where they are swept up in the most glamorous social circles, meeting everyone from Hemingway and Dalí to André Breton, and produce photographic work of great originality and strangeness.
As World War Two looms, they leave for Jersey, and it is here that they confront their destiny, dreaming up a campaign of propaganda against Hitler's occupying forces.
From one of our most celebrated writers, Never Anyone But You explores the gripping true story of two extraordinary women who challenged gender boundaries, and ultimately risked their lives in the fight against oppression. Theirs is a story that has been hidden in the margins of history – until now…
"Arrestingly accomplished . . . Writing with an eerie command of precise detail, [Thomson] slips beneath the skin of characters who experience a crisis and learn, painfully, how to come to terms with catastrophe . . . [a] taut and absorbing novel . . . As with all of Thomson's elegant and troubling novels, Never Anyone But You exerts a menacing – but never histrionic – power"                    Observer
"In prose so sharp it glitters, Rupert Thomson reveals in fiction what inevitably remains hidden in nonfiction – lived experience. Through the measured but incisive voice of Suzanne Malherbe, the reader enters the intimate world of two life-long lovers, artistic collaborators, and anti-Nazi rebels who left behind a haunting photographic legacy. After I finished this acute and tender book, I felt that two fascinating ghosts had become real."             Siri Hustvedt
Small Country by Gaël Faye
"A luminous debut novel… This is a book that demanded to be written… With a light touch, Faye dramatises the terrible nostalgia of having lost not only a childhood but also a whole world to war."              Guardian
Burundi, 1992. For ten-year-old Gabriel, life in his comfortable expat neighbourhood of Bujumbura with his French father, Rwandan mother and little sister, Ana, is something close to paradise. These are happy, carefree days spent with his friends sneaking cigarettes and stealing mangoes, swimming in the river and riding bikes in the streets they have turned into their kingdom. But dark clouds are gathering over this small country, and soon their peaceful idyll will shatter when Burundi and neighbouring Rwanda are brutally hit by war and genocide.
A haunting and luminous novel of extraordinary power, Small Country describes a devastating end of innocence as seen through the eyes of a young child caught in the maelstrom of history. It is a stirring tribute not only to a time of tragedy, but also to the bright days that came before it.
"An excellent novel, a model of restraint and quiet literary sophistication."                       Sunday Times
"An evocative portrait of what it means to lose one's freedom and innocence. Gaël Faye's literary powers lie in his unbridled honesty and his effortless prose. He is a writer of great promise and grace."                   Chigozie Obioma, author of The Fishermen
"This beautiful coming-of-age novel conveys a heart-rending desire for peace and harmony. It sets forth a vision of the world that is poetic rather than political, where horror is displaced by wonder."                   Le Figaro
House of Gold by Natasha Solomons
Such is the power and wealth of the Goldbaums that on dull days, it's said, they hire the sun just for themselves.

The Goldbaums' influence reaches across Europe. They are the confidants and bankers of governments and emperors. Little happens without their say-so and even less without their knowledge. But Greta Goldbaum has no say at all in who she'll marry.
While power lies in wealth, strength lies in family. Greta's union with cousin Albert will strengthen the bond between the Austrian and the English branches of the dynasty. It is sensible and strategic. Greta is neither.
Defiant and unhappy, she is desperate to find a place that belongs to her, free from duty and responsibility. But just as she begins to taste an unexpected happiness, the Great War is looming and even the Goldbaums can't alter its course. For the first time in two hundred years, the family will find themselves on opposing sides.
The House of Goldbaum, along with Europe herself, is about to break apart.
"Solomons has a gift for constructing a well-paced narrative filled with surprises." (The Observer)
Swan Song by Kelleigh Greenberg-Jephcott
"A whirlwind of a first novel…a wonderful blaze of eccentricity. Outstanding."                  Rose Tremain
They told him everything.
He told everyone else.
Over countless martini-soaked Manhattan lunches, they shared their deepest secrets and greatest fears. On exclusive yachts sailing the Mediterranean, on private jets streaming towards Jamaica, on Yucatán beaches in secluded bays, they gossiped about sex, power, money, love and fame. They never imagined he would betray them so absolutely.
In the autumn of 1975, after two decades of intimate friendships, Truman Capote detonated a literary grenade, forever rupturing the elite circle he'd worked so hard to infiltrate. Why did he do it, knowing what he stood to lose? Was it to punish them? To make them pay for their manners, money and celebrated names? Or did he simply refuse to believe that they could ever stop loving him? Whatever the motive, one thing remains indisputable: nine years after achieving wild success with In Cold Blood, Capote committed an act of professional and social suicide with his most lethal of weapons . . . Words.
A dazzling debut about the line between gossip and slander, self-creation and self-preservation, SWAN SONG is the tragic story of the literary icon of his age and the beautiful, wealthy, vulnerable women he called his Swans.
"A completely fascinating novel and a marvellously skilful re-imagining of real people, times and places. Outstanding."              William Boyd
"A dazzlingly assured first novel… This clever book, with the moreish astringency of a negroni, is a perfect summer cocktail."                   Sunday Times
The Mars Room by Rachel Kushner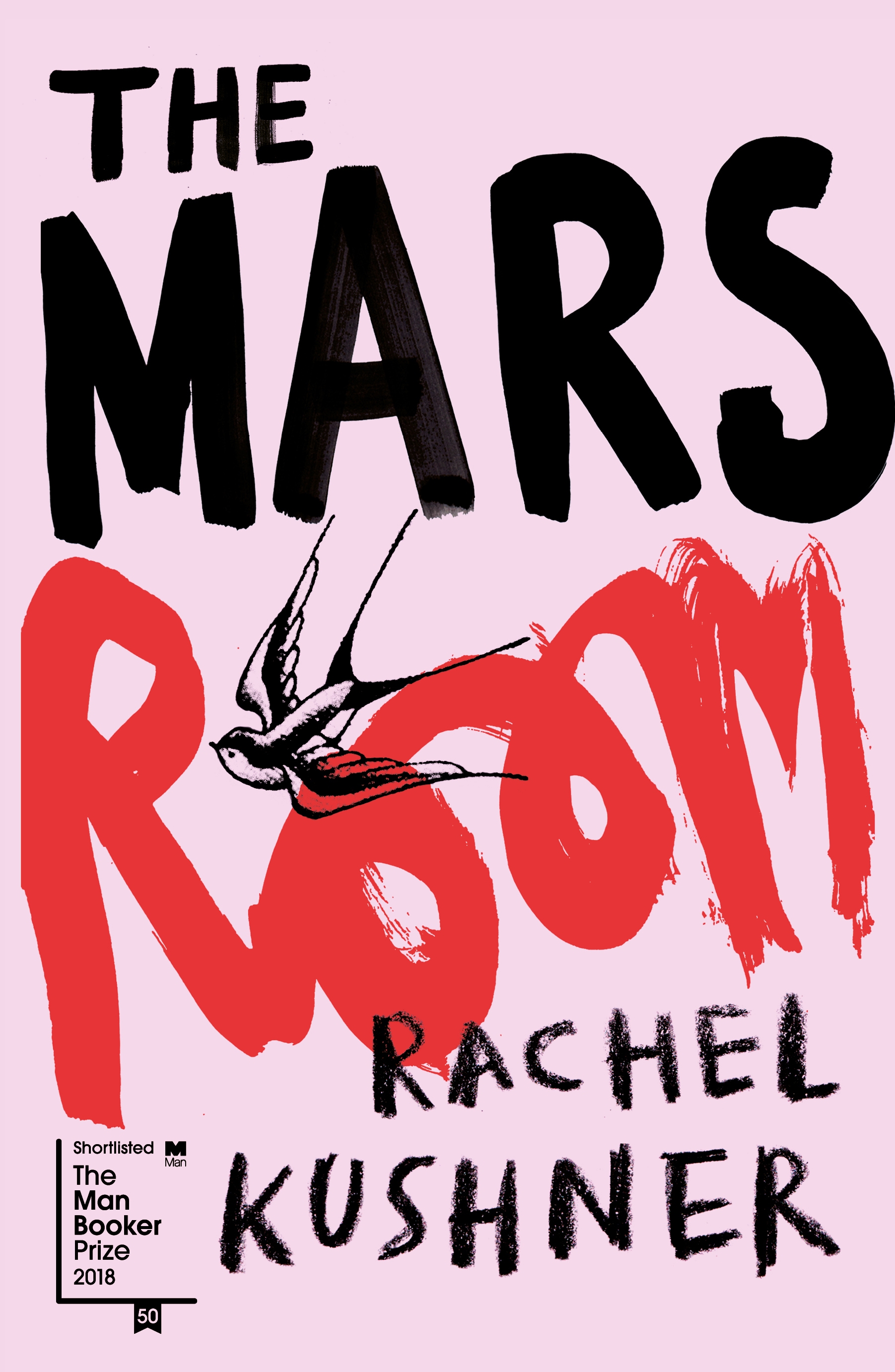 **THE NEW YORK TIMES BESTSELLER**
Romy Hall is at the start of two consecutive life sentences, plus six years, at Stanville Women's Correctional Facility. Outside is the world from which she has been permanently severed: the San Francisco of her youth, changed almost beyond recognition. The Mars Room strip club where she once gave lap dances for a living. And her seven-year-old son, Jackson, now in the care of Romy's estranged mother.
Inside is a new reality to adapt to: thousands of women hustling for the bare essentials needed to survive. The deadpan absurdities of institutional living, which Kushner details with humour and precision. Daily acts of violence by guards and prisoners alike. Allegiances formed over liquor brewed in socks, and stories shared through sewage pipes.
Romy sees the future stretch out ahead of her in a long, unwavering line – until news from outside brings a ferocious urgency to her existence, challenging her to escape her own destiny and culminating in a climax of almost unbearable intensity. Through Romy – and through a cast of astonishing characters populating The Mars Room – Rachel Kushner presents not just a bold and unsentimental panorama of life on the margins of contemporary America, but an excoriating attack on the prison-industrial complex.
"It is an unforgettable novel, and leaves the reader in no doubt that Kushner is one of America's greatest living authors."                        Daily Telegraph
"One of the greatest novels I have read in years. Her prior novel, The Flamethrowers, was expansive and thrilling, but this is richer and deeper, more ambitious in its moral vision… an exhilarating, always surprising read."              Irish Times
"I've been bowled over by Rachel Kushner's The Mars Room [about life in a women's prison]. It's astounding – very difficult to read but so beautifully done, and with such knowledge, although it doesn't feel like a "researched" book."                 Anne Tyler, Observer
"Gritty, empathetic, finely rendered, no sugary toppings, and a lot of punches, none of them pulled."                 Margaret Atwood
Firefly by Henry Porter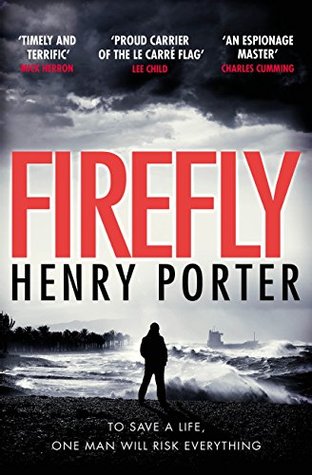 "A welcome return … Firefly seems ripped from the headlines and is both timely and terrific."               Mick Herron
From the refugee camps of Greece to the mountains of Macedonia, a thirteen year old boy is making his way to Germany and safety. Codenamed 'Firefly', he holds vital intelligence: unparalleled insight into a vicious ISIS terror cell, and details of their plans. But the terrorists are hot on his trail, determined he won't live to pass on the information.
When MI6 become aware of Firefly and what he knows, the race is on to find him. Paul Samson, ex-MI6 agent and now private eye, finds himself recruited to the cause. Fluent in Arabic thanks to his Lebanese heritage, Samson's job is to find Firefly, win his trust and get him to safety.
A devastatingly timely thriller following the refugee trail from Syria to Europe, Firefly is a sophisticated, breathtaking race against time from the acclaimed and award-winning author of Brandenburg and The Dying Light.
"Firefly proves once again that Porter is both his own man and the proud carrier of the flag first unfurled by John le Carré more than fifty years ago. British espionage fiction is the best in the world, and Porter is part of the reason why."                Lee Child
"With its vivid portrait of the flood of refugees moving west from Macedonia, Serbia and Turkey, the book could not be more timely. Porter's sympathy for the dispossessed is as cogent here as his skill at sustaining narrative tension."                  Guardian
Who's Who When Everyone is Someone Else by C.D. Rose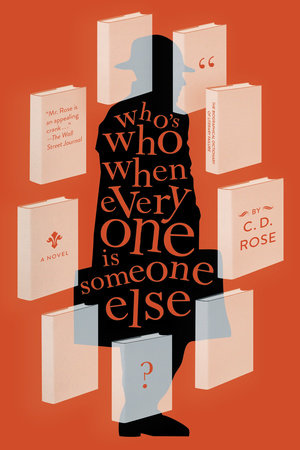 A hilariously charming novel about a heartbroken man trying to redeem himself by championing forgotten books
Fleeing heartbreak, an unnamed author goes to an unnamed city to give a series of lectures at an unnamed university about forgotten books … only to find himself involved in a mystery when the professor who invited him is nowhere to be found, and no one seems quite sure why he's there….
So begins this Wes Anderson-like novel hilariously spoofing modernist literature even as it tells a stirring — and eerily suspenseful — story about someone desperate to prove the redeeming power of reading — and writing — books.
And as the narrator gives his lectures, attends vague functions where no one speaks English, never quite meets his host professor and wonders the city looking for the grave of his literary hero, the reader begins to suspect this man's relentless faith in literature may be the only thing getting him through the mystery enveloping him.
"A riotous, triumphant rattlebag of a novel. C.D.Rose has created an intricate exploration of literary intrigue, suspense and levity — lose yourself in this book at once, and savour every moment."                   Eley Williams, author of Attrib. & Other Stories
The Great Believers by Rebecca Makkai
"Stirring, spellbinding and full of life."                      Téa Obreht, New York Times bestselling author of The Tiger's Wife
In 1985, Yale Tishman, the development director for an art gallery in Chicago, is about to pull off an amazing coup: bringing an extraordinary collection of 1920s paintings as a gift to the gallery. Yet as his career begins to flourish, the carnage of the AIDs epidemic grows around him. One by one, his friends are dying and after his friend Nico's funeral, he finds his partner is infected, and that he might even have the virus himself. The only person he has left is Fiona, Nico's little sister.
Thirty years later, Fiona is in Paris tracking down her estranged daughter who disappeared into a cult. While staying with an old friend, a famous photographer who documented the Chicago epidemic, she finds herself finally grappling with the devastating ways the AIDS crisis affected her life and her relationship with her daughter. Yale and Fiona's stories unfold in incredibly moving and sometimes surprising ways, as both struggle to find goodness in the face of disaster.
"This expansive, huge-hearted novel conveys the scale of the trauma that was the early AIDS crisis, and conveys, too, the scale of the anger and love that rose up to meet it. Makkai shows us characters who are devastated but not defeated, who remain devoted, in the face of death, to friendship and desire and joyful, irrepressible life. I loved this book."              Garth Greenwell author of What Belongs to You

"Well imagined, intricately plotted, and deeply felt, both humane and human."                Rabih Alameddine
"An antidote to our general urge to forget what we'd rather not remember, but it's also – which is more important – an absorbing and emotionally riveting story about what it's like to live during times of crisis."                        Michael Cunningham, New York Times
Meet Me at the Museum by Anne Youngson
A deep and luminous story of late love and second chances – an enduring novel of ideas about life, love and the surprises it throws at us.
Sometimes it takes a stranger to really know who you are
When Tina Hopgood writes a letter of regret to a man she has never met, she doesn't expect a reply.
When Anders Larsen, a lonely museum curator, answers it, nor does he.
They're both searching for something, they just don't know it yet.
Anders has lost his wife, along with his hopes and dreams for the future. Tina is trapped in a marriage she doesn't remember choosing.
Slowly their correspondence blossoms as they bare their souls to each other with stories of joy, anguish and discovery. But then Tina's letters suddenly cease, and Anders is thrown into despair.
Can their unexpected friendship survive?
"A moving tribute to friendship and love, to the courage of the ordinary, and to starting again."             Rachel Joyce
"Full of grace and humanity."                         Sunday Times
"A thoughtful and gentle meditation on buried passions, regrets, love, grief and loneliness . . . Youngson's debut offers hope for change in its tender exploration of what it means to have experienced a life well-lived."              Guardian
"A quirky, wise and tender novel. Proof that the richest fruits come on the edge of autumn."                   Sarah Dunant
Last Stories by William Trevor
"What a writer he was; he could flip over a sentence so gently, and show the underbelly in a heartbeat. His work is always quietly compassionate."                     Elizabeth Strout
In this final collection of ten exquisite, perceptive and profound stories, William Trevor probes into the depths of the human spirit. Here we encounter a tutor and his pupil, whose lives are thrown into turmoil when they meet again years later; a young girl who discovers the mother she believed dead is alive and well; and a piano-teacher who accepts her pupil's theft in exchange for his beautiful music. These gorgeous stories – the last that Trevor wrote before his death – affirm his place as one of the world's greatest storytellers.
"Trevor is a master of both language and storytelling."                   Hilary Mantel
"He is one of the great short-story writers, at his best the equal of Chekhov."        John Banville
"None but those with a complete mastery of fiction can walk this line. William Trevor was not "an Irish Chekhov" or even "the Irish Chekhov". He was and will remain the Irish William Trevor."             Julian Barnes, Guardian
Good Trouble: Short Stories by Joseph O'Neill
Back at dinner, somebody said that the goose thinks it's a dog. No, it doesn't. It doesn't think it's a dog. The goose doesn't think. The goose just is. And what the goose is is goose. But goose is not goose, Robert thinks. Even the goose isn't goose.
In Good Trouble, the first story collection from Joseph O'Neill, author of Netherland, characters are forced to discover exactly who they are, and who they can never quite be.
There's Rob, who swears he is a dependable member of society, but can't scrape together a character reference to prove that's the case. And Jayne, who has no choice but to investigate a strange noise downstairs while her husband lies glued to the bed with fear. A mother tries to find where she fits into her son's new life of semi-soft rind-washed cheeses, and a poet tries to fathom what makes a poet. Do you even have to write poetry?
Packed with O'Neill's trademark acerbic humour, Good Trouble explores the maddening and secretly political space between thoughts and deeds, between men and women, between goose and not-goose.
"O'Neill's intelligence and invention puts him ahead of the pack."              Sunday Times
Happy Birthday Madiba
Going to the Mountain: Life Lessons from My Grandfather by Ndaba Mandela
You empower yourself and then you reach out to others.
Uplifting life lessons from one of the greatest leaders the world has ever known… through the eyes of the grandson whose life he changed forever.
In his book Going to the Mountain, Ndaba Mandela shares the story of his coming-of-age alongside South Africa's rebirth. It is a remarkable journey, and one that took him from the violent, segregated Soweto ghettos to his grandfather's presidential home.
As a young boy, Ndaba was constantly shunted from place to place. But at eleven years old he was unexpectedly invited to live with his grandfather, Nelson Mandela, even though he had met him only once before, during a prison visit. And, slowly, they built a relationship that would affect both of them profoundly.
Ndaba's teenage years were complicated, but as he approached his twenty-first birthday, Mandela decided that Ndaba was finally ready to 'go to the mountain' – a test of courage during which you become a man. At the end of this gruelling ritual journey, the elders of the Mandelas' tribe gathered and Ndaba's grandfather was there, as ever, to share his greatest life lessons.
From Nelson Mandela, Ndaba learned the spirit of endurance, the triumph of forgiveness, the power of resistance and the beauty of reconciliation. And as Mandela grew older, Ndaba had the chance to repay his grandfather's love and support by demonstrating the ways in which he'd understood all that he had taught him.
Intimate and inspirational, Going to the Mountain is a powerful reminder of how one person can impact profoundly on another, and a testament to the awesome power within us to change ourselves and our world.
Prison Letters of Nelson Mandela edited by Sahm Venter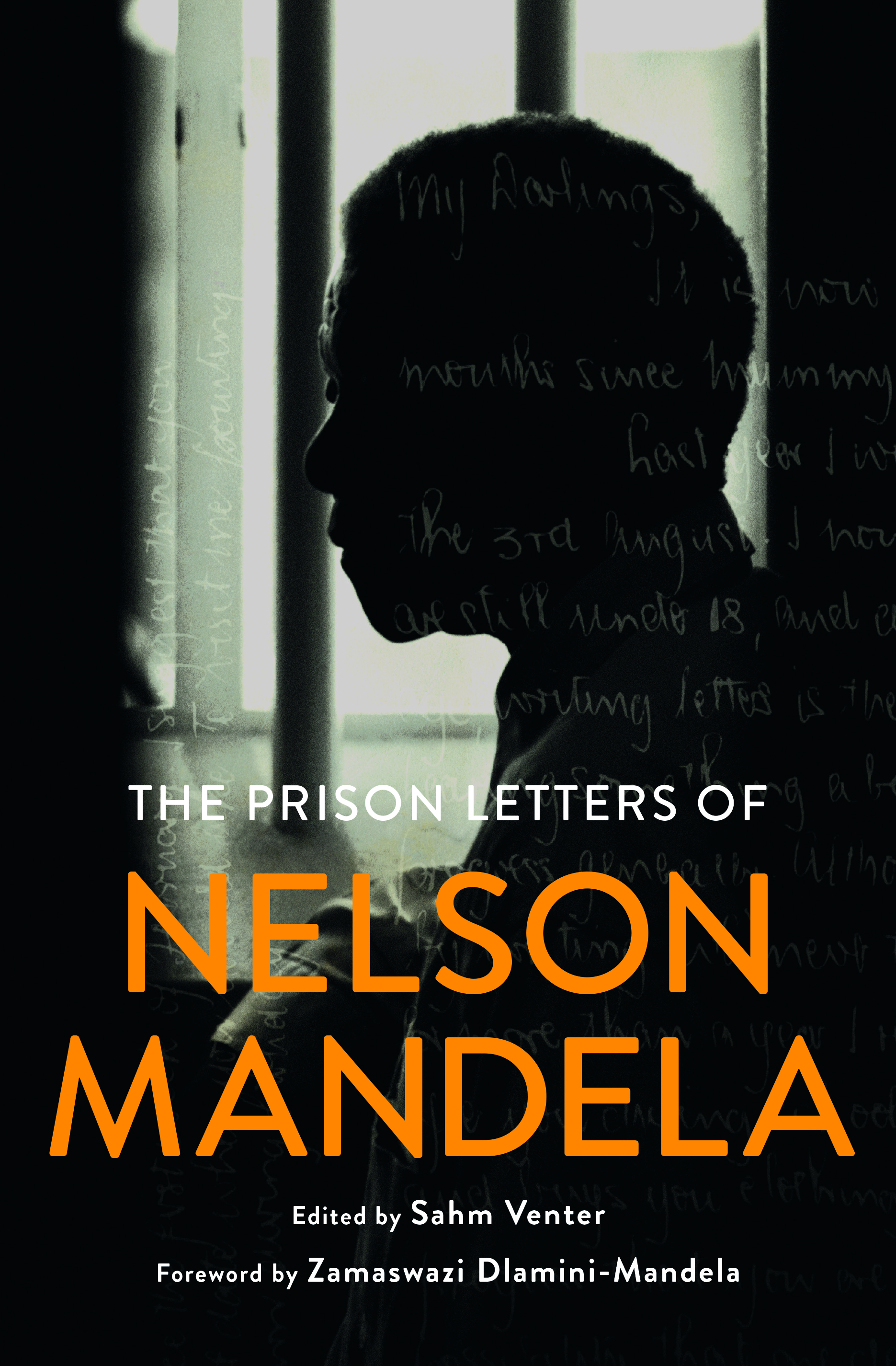 The first authorised and authenticated collection of correspondence spanning the 27 years Nelson Mandela was held as a political prisoner.
While incarcerated in South Africa as a sentenced prisoner between 1962 and 1990, Nelson Mandela wrote hundreds of letters to loved ones, followers, prison authorities and government officials documenting his plight as the most prominent political prisoner of the twentieth century. Organised chronologically and divided by the four jails in which he was imprisoned, approximately 250 selected letters many of them never before seen by the public have been assembled here from the collections held by the Nelson Mandela Foundation, the South African National Archives and the Mandela family, amongst others, together with a foreword by Mandela's granddaughter.
With accompanying facsimiles of some of the letters and generous annotations, the book provides a personal and intimate portrait of the lawyer and political activist as husband, parent, friend and political prisoner, reflecting on everything from the trajectory of the anti-apartheid movement to the death of his beloved son, Thembi.
Publishing for the centenary of Mandela s birth, The Prison Letters of Nelson Mandela forms a new autobiographical vision, providing insight into how Mandela maintained his inner spirits while living in almost complete isolation and how he engaged with an outside world that became increasingly outraged by his plight.
"Madiba's words give us a compass in a sea of change. Firm ground amidst swirling currents."               Barack Obama
"A veritable treasure trove, they grant a forensic insight into his courage, superhuman fortitude and clarity of political judgment; into his agony at failing in his duties as a husband and father of two girls, toddlers when he was snatched away; and his torment at being refused permission to attend either his mother's or his son's funeral. To me, even as a biographer of Mandela, it is a revelatory volume."                 Peter Hain, The Daily Telegraph
"… this mesmerising book of prison letters… through these compelling letters the thinking, feeling, loving man he was comes back to us."          Gillian Slovo, Guardian
"Remarkably, this collection only serves to enhance and consolidate Mandela's reputation as a defining figure of the last century and the present one. The letters are in multiple languages, English, Afrikaans and isiXhosa, but they speak the language of humanity, which is the language of that fraught but loaded prison word: time."                 Herald
Grandad Mandela Zindzi, Zazi, Ziwelene and Zondwa Mandela
Nelson Mandela's two great-grandchildren ask their grandmother, Mandela's youngest daughter, 15 questions about their grandad – the global icon of peace and forgiveness who spent 27 years in prison. They learn that he was a freedom fighter who put down his weapons for the sake of peace, and who then became the President of South Africa and a Nobel Peace Prize-winner, and realise that they can continue his legacy in the world today. Seen through a child's perspective, and authored jointly by Nelson Mandela's great-grandchildren and daughter, this amazing story is told as never before to celebrate what would have been Nelson's Mandela 100th birthday.
"…profoundly moving…"                     Publishers Weekly
"…beautiful and inspiring… A gorgeous and personal tribute to Mandela's legacy."                       Kirkus Reviews
Non-fiction
Melusi's Everyday Zulu by Melusi Tshabalala
What can one word do? If used correctly, it can make us laugh and make us cry. With Melusi's Everyday Zulu, Melusi Tshabalala has been demonstrating the power of a single word. Every single day (except Sundays), he posts a single Zulu word on his Facebook profile accompanied by a left-field explanation and examples of its use. His unique writing style, wonky sense of humour, frank political commentary and razor-sharp social observations give his readers a one-of-a-kind insight into not only isiZulu but the world Melusi inhabits, as a 21st century Zulu man.
Within a few short months, Melusi's Everyday Zulu has built up a huge following. His fans love him for his honesty and commitment to pointing out subtle and overt forms of prejudice and racism. He holds up a mirror that shows South African society in all its flaws but also its sheer humanity. He makes us laugh at ourselves and with each other.
Frank, thought-provoking, intimate and hilarious – this is a book every South African should read to discover just how much we have in common.
Death and Taxes: How SARS made hitmen, drug dealers & tax dodgers pay their dues by Johann van Loggerenberg
Nothing in life is certain, except death and taxes – or so the saying goes. South African tax dodgers and criminals – from drug dealers and rhino horn smugglers to one of the hitmen who shot Brett Kebble – have come to realise this truth the hard way.
Former tax sleuth and bestselling author of Rogue, Johann van Loggerenberg, was at the centre of several such high-profile SARS cases that spanned many years. He offers a riveting insider's view on some of these cases, like the investigations into Dave King, Billy Rautenbach, Barry Tannenbaum, as well as Jacob Zuma, Julius Malema and others.
Since the early days of democracy, a small but determined band of people at SARS who fulfilled various investigative functions came to know every trick and scam in the book, and developed the expertise on how best to hold tax dodgers to account. Their cases often dragged on for years, with many of the defendants using every legal trick to fight back – but SARS never gave up.
Van Loggerenberg also revisits events around the hollowing out of the tax authority post-2014 and brings the reader up to date on the extraordinary occurrences at SARS since the new dawn of the Cyril Ramaphosa era.
Life and Rhymes of Benjamin Zephaniah
"The Life and Rhymes has a performative quality reminiscent of Zephaniah's poetry – honest, unshowy and ultimately unthreatening. It matches the man."                    Guardian
Benjamin Zephaniah, who has travelled the world for his art and his humanitarianism, now tells the one story that encompasses it all: the story of his life.
In the early 1980s when punks and Rastas were on the streets protesting about unemployment, homelessness and the National Front, Benjamin's poetry could be heard at demonstrations, outside police stations and on the dance floor. His mission was to take poetry everywhere, and to popularise it by reaching people who didn't read books. His poetry was political, musical, radical and relevant.
By the early 1990s, Benjamin had performed on every continent in the world (a feat which he achieved in only one year) and he hasn't stopped performing and touring since. Nelson Mandela, after hearing Benjamin's tribute to him while he was in prison, requested an introduction to the poet that grew into a lifelong relationship, inspiring Benjamin's work with children in South Africa. Benjamin would also go on to be the first artist to record with The Wailers after the death of Bob Marley in a musical tribute to Nelson Mandela.
The Life and Rhymes of Benjamin Zephaniah is a truly extraordinary life story which celebrates the power of poetry and the importance of pushing boundaries with the arts.
Becoming Him: A Trans Memoir of Triumph by Landa Mabenge
Landa Mabenge is born in April 1981. He comes into this world trapped in a girl's body, and is christened Yolanda, after the American gospel singer. At just two days old, Yolanda's biological mother rejects her 'daughter' and hands the infant to her sister, who immediately becomes 'Ma'.
From an early age Yolanda is aware that she does not fit into her body. Why does she not have a penis like her boy cousins? Why does she have to wear dresses when all she wants is to wear trousers and shorts like all the other boys? Why does she feel excited when she is close to her girl cousin?
At age 11 Yolanda's world is shattered when an angry woman and her zombie-like husband unexpectedly arrive in Umtata to force Yolanda to accompany them to Port Elizabeth. Life in PE with her new 'parents' soon morphs into a Dickensian nightmare. Uprooted from a stable and loving home in Umtata, where she was accepted for who she was, she is now subjected to horrific physical, emotional and psychological abuse.
At UCT the harassment from her mother continues by way of phone calls accusing her of being a whore, of sleeping around and of having AIDS. Landa begins isolating herself and drinking heavily. She starts attending sessions through UCT counselling services, with therapist Birgit Schreiber, a woman who will play a pivotal role in her transformation. By the end of the year she suffers a total breakdown.
She is finally disowned by her biological mother, which paves the way for Yolanda to shift out of the identity that has held her hostage and now embrace becoming Landa. She has become he. When Landa's biological parents pass on in 2008/2009, he begins intensive research around what it will entail to embark on gender realignment. The next few years see Landa undertake a mammoth mission to transition.
Today Landa lives a transformed and happy life as a transgender activist and consultant. One of his favourite quotes comes from the book Charlotte's Web, 'We're born, we live a little while, we die.' Becoming Him, under the mentorship of best-selling author and publisher, Melinda Ferguson, is his debut memoir.
Exactly: How Precision Engineers Created the Modern World by Simon Winchester
Bestselling author Simon Winchester writes a magnificent history of the pioneering engineers who developed precision machinery to allow us to see as far as the moon and as close as the Higgs boson.
Precision is the key to everything. It is an integral, unchallenged and essential component of our modern social, mercantile, scientific, mechanical and intellectual landscapes. The items we value in our daily lives – a camera, phone, computer, bicycle, car, a dishwasher perhaps – all sport components that fit together with precision and operate with near perfection. We also assume that the more precise a device the better it is. And yet whilst we live lives peppered and larded with precision, we are not, when we come to think about it, entirely sure what precision is, or what it means. How and when did it begin to build the modern world?
As he introduces the minds and methods that have changed the modern world, Winchester explores fundamental questions. Why is precision important? What are the different tools we use to measure it? Who has invented and perfected it? Has the pursuit of the ultra-precise in so many facets of human life blinded us to other things of equal value, such as an appreciation for the age-old traditions of craftsmanship, art, and high culture? Are we missing something that reflects the world as it is, rather than the world as we think we would wish it to be? And can the precise and the natural co-exist in society?
"Winchester makes a convincing case … Exactly succeeds resoundingly in making us think more deeply about the everyday objects we take for granted. It challenges us to reflect on our progress as humans and what has made it possible. It is interesting, informative, exciting and emotional, and for anyone with even some curiosity about what makes the machines of our world work as well as they do, it's a real treat."                        New York Times
"Simon Winchester's new book is a tale of many triumphs … His delight in words cannot be bridled, so that even Exactly, which is, after all, a nonfiction treatment of technology, brims with amusing and rare nouns such as bagatelle, bijoux, cynosure, seraglio and susurrus. These whir smoothly alongside the argot of the machine shop … Mr. Winchester covers more than 200 years of fine-tuning in this work, and corrals a large cast of eccentric individuals."            Wall Street Journal
Pale Rider: The Spanish Flu of 1918 and How it Changed the World by Laura Spinney
"Both a saga of tragedies and a detective story… Pale Rider is not just an excavation but a reimagining of the past."                     Guardian
With a death toll of between 50 and 100 million people and a global reach, the Spanish flu of 1918–1920 was the greatest human disaster, not only of the twentieth century, but possibly in all of recorded history. And yet, in our popular conception it exists largely as a footnote to World War I.
In Pale Rider, Laura Spinney recounts the story of an overlooked pandemic, tracing it from Alaska to Brazil, from Persia to Spain, and from South Africa to Odessa. She shows how the pandemic was shaped by the interaction of a virus and the humans it encountered; and how this devastating natural experiment put both the ingenuity and the vulnerability of humans to the test.
Laura Spinney demonstrates that the Spanish flu was as significant – if not more so – as two world wars in shaping the modern world; in disrupting, and often permanently altering, global politics, race relations, family structures, and thinking across medicine, religion and the arts.
"With superb investigative skill and a delightfully light-hearted writing style, Spinney extends her analysis far beyond the relatively short duration of the plague… I've seldom had so much fun reading about people dying."                         The Times
"Weaves together global history and medical science to great effect … Riveting."             Sunday Times
Bad Blood: Secrets and Lies in a Silicon Valley Startup by John Carreyrou
"Chilling . . . Reads like a West Coast version of All the President's Men."               New York Times Book Review
The full inside story of the breathtaking rise and shocking collapse of Theranos, the multibillion-dollar biotech startup, by the prize-winning journalist who first broke the story and pursued it to the end, despite pressure from its charismatic CEO and threats by her lawyers.
In 2014, Theranos founder and CEO Elizabeth Holmes was widely seen as the female Steve Jobs: a brilliant Stanford dropout whose startup "unicorn" promised to revolutionise the medical industry with a machine that would make blood testing significantly faster and easier. Backed by investors such as Larry Ellison and Tim Draper, Theranos sold shares in a fundraising round that valued the company at more than $9 billion, putting Holmes's worth at an estimated $4.7 billion. There was just one problem: The technology didn't work.
In Bad Blood, John Carreyrou tells the riveting story of the biggest corporate fraud since Enron, a tale of ambition and hubris set amid the bold promises of Silicon Valley.
"Riveting . . . blistering . . . compelling . . . [Carreyrou's] unmasking of Theranos is a tale of David and Goliath."                      Financial Times
"A dazzling story of deception in Silicon Valley . . . It is a tale of heroic cupidity on a scale that made the very best and the very brightest look like the very, very foolish . . . You will not be able to put this book down."                        Washington Post
"Simply one of the best books about a startup ever."                       Forbes
The Long Weekend by Adrian Tinniswood
There is nothing quite as beautiful as an English country house in summer. And there has never been a summer quite like that Indian summer between the two world wars, a period of gentle decline in which the sun set slowly on the British Empire and the shadows lengthened on the lawns of a thousand stately homes.
Real life in the country house during the 1920s and 1930s was not always so sunny. By turns opulent and ordinary, noble and vicious, its shadows were darker. In The Long Weekend, Adrian Tinniswood uncovers the truth about a world half-forgotten, draped in myth and hidden behind stiff upper lips and film-star smiles.
Drawing on hundreds of memoirs, on unpublished letters and diaries, on the eye-witness testimonies of belted earls and unhappy heiresses and bullying butlers, The Long Weekend gives a voice to the people who inhabited this world and shows how the image of the country house was carefully protected by its occupants above and below stairs, and how the reality was so much more interesting than the dream.
"[A] fantastically readable and endlessly fascinating book… Delicious, occasionally fantastical, revealing in ways that Downton Abbey never was. It is as if Tinniswood is at the biggest, wildest, most luxuriantly decadent party ever thrown, and he knows everyone."                    Rachel Cooke, Observer
"Tinniswood and his publishers should be congratulated for issuing this elegant, encyclopedic and entertaining history… We are in the company of a confident and skilled historian who understands the mores of his era and wears his learning lightly… This is a handsomely illustrated pick'n'mix of mansions, manors, castles and palaces…. Tinniswood expands our Sunday evening viewing with the kind of detail you can't invent… Deserves to be on every costume drama producer's bookshelf."                Virginia Nicholson, The Times
The Terrible by Yrsa Daley-Ward
"A major literary talent . . . speaks about the power and powerlessness that young women are subject to in a wholly fresh, clear-eyed way . . . you'll find it hard to come away from The Terrible without a stab of recognition in your chest."                 Stylist
You may not run away from the thing that you are
because it comes and comes and comes as sure as you breathe.
This is the story of Yrsa Daley-Ward, and all the things that happened – 'even the Terrible Things (and God, there were Terrible Things)'. It's about her childhood in the north-west of England with her beautiful, careworn mother and her little brother who sees things written in the stars.
It's also about growing up and discovering the power and fear of sexuality, about pitch grey days of pills and powder: going under, losing yourself, and finding your voice.
"Yrsa's work is like holding the truth in your hands."                        Florence Welch
"Elegant, daring, profound – confirms her abundant talent as a writer."                 Arifa Akbar, Observer
"Beautiful and harrowing . . . Daley-Ward writes with disarming honesty."                        Vogue
"Daley-Ward is a stylish writer, as well as an unusual voice . . . she has a knack for distilling wild emotions into precise imagery, for selecting insightful impressions."             Sunday Times
Incurable Romantic: And Other Unsettling Revelations by Frank Tallis
"Frank Tallis brings a lifetime's clinical experience and wise reflection to a condition that, by its own strange routes, leads us into the very heart of love itself. This is a brilliant, compelling book."                  Ian McEwan
Love is a great leveller. Everyone wants love, everyone falls in love, everyone loses love, and everyone knows something of love's madness. But the experience of obsessive love is no trivial matter. In the course of his career psychologist Dr Frank Tallis has treated many unusual patients, whose stories have lessons for all of us.
A barristers' clerk becomes convinced that her dentist has fallen in love with her and they are destined to be together for eternity; a widow is visited by the ghost of her dead husband; an academic is besotted with his own reflection; a beautiful woman searches jealously for a rival who isn't there; and a night porter is possessed by a lascivious demon. These are just some of the people whom we meet in an extraordinary and original book that explores the conditions of longing and desire – true accounts of psychotherapy that take the reader on a journey through the darker realms of the amorous mind.
Drawing on the latest scientific research into the biological and psychological mechanisms underlying romance and emotional attachment, The Incurable Romantic demonstrates that ultimately love dissolves the divide between what we judge to be normal and abnormal.
"I have enjoyed The Incurable Romantic, in which psychotherapist Frank Tallis opens his casebook. There have been quite a few such books recently, most of them overpraised and not as well written as their admirers claim. But Tallis writes with clarity and wit about the morbid condition of love, which emerges here as a kind of mental disorder . . . riveting stuff."                        Sebastian Faulks, Guardian
"A gifted storyteller . . . Tallis's characters remain sharply, painfully real, their stories as inconclusive, messy and fascinating as life."                      Economist
"It is utterly compelling: the details, the dialogue, which bring each character, however heavily disguised, leaping of the page . . . a fine writer. He is alert to every nuance . . . He knows how to tell a story. Boy, does he know how to tell a story. [A] powerful and moving book."                       The Times
Origin Story: A Big History of Everything by David Christian
How did we get from the Big Bang to today's staggering complexity, in which seven billion humans are connected into networks powerful enough to transform the planet? And why, in comparison, are our closest primate relatives reduced to near-extinction?
Big History creator David Christian gives the answers in a mind-expanding cosmological detective story told on the grandest possible scale. He traces how, during eight key thresholds, the right conditions have allowed new forms of complexity to arise, from stars to galaxies, Earth to homo sapiens, agriculture to fossil fuels. This last mega-innovation gave us an energy bonanza that brought huge benefits to mankind, yet also threatens to shake apart everything we have created.
This global origin story is one that we could only begin to tell recently, thanks to the underlying unity of modern knowledge. Panoramic in scope and thrillingly told, Origin Story reveals what we learn about human existence when we consider it from a universal scale.
"I have long been a fan of David Christian. In Origin Story, he elegantly weaves evidence and insights from many scientific and historical disciplines into a single, accessible historical narrative."                 Bill Gates

"In Origin Story, David Christian has found a spectacular way to use history to put order in the entire set of our knowledge about the world. This is a wonderful achievement."            Carlo Rovelli, author of Seven Brief Lessons on Physics and The Order of Time
"Mr. Christian tells this story very well, providing, in effect, a short course in modern science. This is a brief history of the universe, and an excellent one."                      Wall St. Journal
Mozart's Starling by Lyanda Lynn Haupt
On May 27th, 1784, Wolfgang Amadeus Mozart met a flirtatious little starling who sang (an improved version of!) the theme from his Piano Concerto Number 17 in G to him. Knowing a kindred spirit when he met one, Mozart wrote "That was wonderful" in his journal and took the bird home to be his pet. For three years Mozart and his family enjoyed the uniquely delightful company of the starling until one April morning when the bird passed away.
In 2013, Lyanda Lynn Haupt, author of Crow Planet, rescued her own starling, Carmen, who has become a part of her family. In Mozart's Starling, Haupt explores the unlikely bond between one of history's most controversial characters and one of history's most notoriously disliked birds. Part natural history, part story, Mozart's Starling will delight readers as they learn about language, music, and the secret world of starlings. 
"This hard-to-put-down, charming blend of science, biography, and memoir illuminating the little-known story of the composer and his beloved bird is enlivened by the immediacy of Haupt's tales of Carmen, and brimming with starling information, travelogues, and historical details about Mozart's Vienna."              Booklist (Starred Review)
"Mozart's Starling is a delightful, enlightening, breathless flight through the worlds of Carmen and Star, two European starlings who join their human counterparts in exploring life and music and nature, helping to shed light on the connection between humans and birds — those of us bound to terra firma, and those who are free to soar."                    Garth Stein, author of The Art of Racing in the Rain 
And finally…
Around the World in 80 Trees by Jonathan Drori and Lucille Clerc (ill.)
Trees are one of humanity's most constant and most varied companions. From India's sacred banyan tree to the fragrant cedar of Lebanon, they offer us sanctuary and inspiration – not to mention the raw materials for everything from aspirin to maple syrup.
In Around the World in 80 Trees, Jonathan Drori uses plant science to illuminate how trees play a role in every part of human life, from the romantic to the regrettable. Stops on the trip include the lime trees of Berlin's Unter den Linden boulevard, which intoxicate amorous Germans and hungry bees alike, the swankiest streets in nineteenth-century London, which were paved with Australian eucalyptus wood, and the redwood forests of California, where the secret to the trees' soaring heights can be found in the properties of the tiniest drops of water.
Each of these strange and true tales – populated by self-mummifying monks, tree-climbing goats and ever-so-slightly radioactive nuts – is illustrated by Lucille Clerc, taking the reader on a journey that is as informative as it is beautiful.
"This is the best love letter to trees I have ever read. Had I written it myself, I would die happy."                        Sir Tim Smit, Founder of The Eden Project
"I have loved trees all my life. It's fascinating to learn how, across the world, they have inspired people in much the same way, and to understand the key role they play, not just in our lives, but life as a whole."                         Dame Judi Dench
"Full of new ideas and wonderful stories about the trees that helped shape us, I really loved this entertaining and erudite world journey."               Beccy Speight, Chief Executive, The Woodland Trust
"In this delightful and beautifully illustrated book Jonathan provides a collection of fascinating biographies of some of the world's most extraordinary trees. […] This is a personal narrative; Jonathan's love for trees, and his sense of wonder at the diversity of the natural world, shines through on every page."             Richard Deverell, Director, Royal Botanic Gardens, Kew