Tuesday, June 19th 2018 at 5:30 PM
Tuesday, June 19th 2018 at 11:08 AM
Fiction
The Mercy Seat by Elizabeth H. Winthrop
As the sun begins to set over Louisiana one October day in 1943, a young black man faces the final hours of his life: at midnight, eighteen-year-old Willie Jones will be executed by electric chair for raping a white girl – a crime some believe he did not commit.
In a tale taut with tension, events unfold hour by hour from the perspectives of nine people involved. They include Willie himself, who knows what really happened, and his father, desperately trying to reach the town jail to see his son one last time; the prosecuting lawyer, haunted by being forced to seek the death penalty against his convictions, and his wife, who believes Willie to be innocent; the priest who has become a friend to Willie; and a mother whose only son is fighting in the Pacific, bent on befriending her black neighbours in defiance of her husband.
In this exceptionally powerful novel, Elizabeth Winthrop explores matters of justice, racism and the death penalty in a fresh, subtle and profoundly affecting way. Her kaleidoscopic narrative allows us to inhabit the lives of her characters and see them for what they are – complex individuals, making fateful choices we might not condone, but can understand.
"In this spare, taut novel, the separate stories of the people around an execution join together to form a portrait of a town, a mentality, a moment in time. This is a compelling, sorrowful read, deeply perceptive and wonderfully full of grace."              Andrew Solomon
"Please celebrate Winthrop's audacious determination to walk through the narrative minefield of this account of an electrocution in the Deep South during the Gothic worst of Jim Crow times. Winthrop redeems her daring by lovely discipline and dignity, by the care she lavishes on each of her rounded characters. The Mercy Seat is a truly bravura performance."               Geoffrey Wolff
"A multi-layered tale of life, death and the grey pain of grief. And yet, it is not depressing . . . though slow burning, [it] still manages to be explosive."              Irish Examiner
"A bitingly intelligent writer who infuses otherwise unremarkable moments with bittersweet pathos."                    New York Times Book Review
Mrs Whistler by Matthew Plampin
A stunning novel of artist and muse, of love and ambition from the critically acclaimed novelist Matthew Plampin.
'Maud could tell the whole story, but she will not'
Chelsea 1876: Jimmy Whistler stands on the cusp of fame, ready to astound the London art world with his radical paintings. At his side is Maud Franklin, his muse, lover and occasional pupil, sharing his house, his dazzling social life and his grand hopes for the future.
But Jimmy's rebelliousness comes at a heavy price for them both as he battles a furious patron, challenges an influential and viciously hostile critic and struggles with a dire lack of cash. Before long a fight for survival is being waged through the galleries, the drawing rooms and even the courts and Maud, Jimmy's Madame and closest ally, is expected to do her part.
The Madame has problems of her own, however. Maud has fallen pregnant and must now face the reality of what life with Jimmy entails. As the situation starts to unravel, as loyalties are sorely tested and bankruptcy looms, she has to decide what she wants. Who she is. What she is prepared to endure.
Stunning and suspenseful, this a story of one woman's progress through a world of beauty and sacrifice, art and ambition; a story which asks what we will withstand for love, and what it means to reach for greatness.
"A captivating tale …This novel is a delight."                        The Times
"A terrific novel … It springs off the page, bristling with life. A vivid and absorbing portrait of bohemian London and the love affair between Whistler and his long-suffering but spirited muse."                        Deborah Moggach
"Should rank with the best … his work possesses depth and vitality … vividly engaging … a novel that conjures up the Victorian art world in rich colours."             Sunday Times
The Shape of the Ruins by Juan Gabriel Vásquez
"Like Don DeLillo's JFK-themed Libra, the novel is an intoxicating blend of fact and fiction."             Glasgow Herald
"A masterful writer."        Nicole Krauss
"A highly sophisticated, fast-moving political thriller set in Colombia and an excellent read."             Alan Furst
"A dazzlingly choreographed network of echoes and mirrorings."                   T.L.S.
It takes the form of personal and formal investigations into two political assassinations – the murders of Rafael Uribe Uribe in 1914, the man who inspired García Márquez's General Buendia in One Hundred Years of Solitude, and of the charismatic Jorge Eliécer Gaitán, the man who might have been Colombia's J.F.K., gunned down on the brink of success in the presidential elections of 1948. Separated by more than 30 years, the two murders at first appear unconnected, but as the novel progresses Vásquez reveals how between them they contain the seeds of the violence that has bedevilled Colombia ever since.
The Shape of the Ruins is Vásquez's most ambitious, challenging and rewarding novel to date. His previous novel, The Sound of Things Falling, won Spain's Alfaguara Prize, Italy's Von Rezzori Prize and the 2014 Dublin IMPAC literary Award.
"For anyone who has read the entire works of Gabriel García Márquez and is in search of a new Colombian novelist, then Juan Gabriel Vásquez . . . is a thrilling new discovery."                 Colm Tóibín, Guardian
All the Lives We Never Lived by Anuradha Roy
"The book everyone is talking about for the summer."      Sunday Times
"In my childhood, I was known as the boy whose mother had run off with an Englishman" – so begins the story of Myshkin and his mother, Gayatri, who is driven to rebel against tradition and follow her artist's instinct for freedom.
Freedom of a different kind is in the air across India. The fight against British rule is reaching a critical turn. The Nazis have come to power in Germany. At this point of crisis, two strangers arrive in Gayatri's town, opening up for her the vision of other possible lives.
What took Myshkin's mother from India to Dutch-held Bali in the 1930s, ripping a knife through his comfortingly familiar environment? Excavating the roots of the world in which he was abandoned, Myshkin comes to understand the connections between anguish at home and a war-torn universe overtaken by patriotism.
Anuradha Roy's enthralling novel is a powerful parable for our times, telling the story of men and women trapped in a dangerous era uncannily similar to the present. Impassioned, elegiac, and gripping, it brims with the same genius that has brought Roy's earlier fiction international renown.
"One of India's greatest living authors."                    O, The Oprah Magazine
"Roy's writing is a joy." – Financial Times
Girls Burn Brighter by Shobha Rao
"A treat for Ferrante fans, exploring the bonds of friendship and how female ambition beats against the strictures of poverty and patriarchal societies."
Huffington Post
An electrifying debut novel – the story of the unbreakable bond between two girls driven apart, and their journeys across continents to find each other again.
Poornima and Savitha, born in poverty, have known little kindness in their lives until they meet as teenagers. When an act of devastating cruelty drives Savitha away, Poornima leaves behind everything she has ever known to find her friend.
Alternating between the girls' perspectives as they face apparently insurmountable obstacles on their travels through the darkest corners of India's underworld and across an ocean, Girls Burn Brighterintroduces two heroines who refuse to lose the hope that burns within.
"Burns with intensity . . . [Rao] is clearly a writer of great ambition."               USA Today
"A searing portrait of what feminism looks like in much of the world."                       Vogue
"Shobha Rao writes cleanly and eloquently about women who, without their brightness, might have been left to die in their beds. She writes them into life, into existence, into the light of day."                        Los Angeles Times
"Rao evokes the landscape of poverty with great skill . . . this is a timely portrayal of human trafficking, cultural misogyny and the battles still fought every day by millions of women worldwide."                        Observer
"Engrossing…The pages keep turning, the language is lyrical and lovely, and many phrases call for pause and appreciation…Rao is a capable and confident writer, able to handle a vast and ambitious story line."                   New York Times Book Review
The Old Slave and the Mastiff by Patrick Chamoiseau
From a Prix Goncourt writer hailed by Milan Kundera as the "heir of Joyce and Kafka," a gripping story of an escaped slave in Martinique and the killer hound that pursues him.
A profoundly unsettling story of a plantation slave's desperate escape into a rainforest beyond human control, with his master and a ferocious dog on his heels.
This flight to freedom takes them on a journey that will transform them all, as the overwhelming physical presence of the forest and its dense primeval wilderness reshapes reality and time itself.
In the darkness, the old man grapples with the spirits of all those who have gone before him; the knowledge that the past is always with us, and the injustice that can cry out from beyond the grave.
The Old Slave and the Mastiff fearlessly portrays the demonic cruelties of the slave trade and its human costs ­- a wise, loving tribute to the Creole culture of Martinique, and a vividly told journey into the heart of Caribbean history and human endurance.
"[This]… is a cloudburst of a novel, swift and compressed— but every page pulses, blood-warm. . . . The prose is so electrifyingly synesthetic that, on more than one occasion, I found myself stopping to rub my eyes in disbelief."                        Parul Seghal,  New York Times
"Mr. Chamoiseau writes in a wild medley of French and Creole, sliding from dialect to classical expression like a freeform jazz musician. Linda Coverdale's translation, the first in English, is gloriously unshackled. . . . This [is a] beautiful book, by a writer who's as original as any I've read all year."                   Sam Sacks,  Wall Street Journal
Kudos by Rachel Cusk
A woman on a plane listens to the stranger in the seat next to hers telling her the story of his life: his work, his marriage, and the harrowing night he has just spent burying the family dog. That woman is Faye, who is now on her way to Europe to promote the book she has just published. Once she reaches her destination, the conversations she has with the people she meets – about art, about family, about politics, about love, about sorrow and joy, about justice and injustice – are the most far-reaching questions human beings ask.
These conversations, the last of them with her son, rise dramatically and majestically to a beautiful conclusion.
"Her writing, for all its laconic, pared-back grace, is rich in detail. Cusk is now working on a level that makes it very surprising she has not yet won a major literary prize. Her technical originality is equalled by the compelling nature of her subject matter."                  Helen Dunmore
"Cusk is always an exciting writer: striking and challenging, with a distinctive cool prose voice, and behind that coolness something untamed and full of raw force…"                      Tessa Hadley
"Cusk is intimately concerned with the architecture of women's lives, the institutions and expectations – marriage, motherhood, loyalty – that continue to shape everyday experiences … [These three books] stand as a landmark in 21st-century English literature, the culmination of an artist's unshakable efforts to forge her own path."                        Observer
"A blazing experiment in auto-fiction that seamlessly amalgamates form and substance … a tour de force of a trilogy."                   Financial Times
"It's addictive, sharing such a strange, bright vision of the world; and Kudos, this final part of the Faye trilogy, has been eagerly awaited . . . it is a fine novel that deserves to receive . . . a heap of awards in recognition of the vast achievement of the trilogy."              Guardian Review
Wyntertide by Andrew Caldicott
"Intricate and crisp, witty and solemn. Line by line, silent and adroit, it opens a series of trap-doors in the reader's imagination."                 Hilary Mantel, Man Booker Prize-winning author of Wolf Hall
Welcome back to Rotherweird.
The town of Rotherweird has been independent from the rest of England for four hundred years, to protect a deadly secret.
Sir Veronal Slickstone is dead, his bid to exploit that secret consigned to dust, leaving Rotherweird to resume its abnormal normality after the travails of the summer . . . but someone is playing a very long game.
Disturbing omens multiply: a funeral delivers a cryptic warning; an ancient portrait speaks; the Herald disappears – and democracy threatens the uneasy covenant between town and countryside.
Geryon Wynter's intricate plot, centuries in the making, is on the move.
Everything points to one objective: the resurrection of Rotherweird's dark Elizabethan past – and to one date: the Winter Solstice.
Wynter is coming . . .
"Baroque, Byzantine and beautiful – not to mention bold. An enthralling puzzle picture of a book."                                   M. R. Carey, bestselling author of The Girl With All The Gifts
"Compelling . . . the love child of Gormenghast and Hogwarts."                       Guardian
"This novel is a remarkable achievement. It's also extremely funny, in a typically British sort of way . . . a delightful Harry Potter for grown-ups."             Sunday Independent
Star of the North by DB John
"Extraordinary…smart, sophisticated, suspenseful – and important. If you try one new thing this year, make it Star of the North."                      Lee Child
North Korea and the USA are on the brink of war 
A young American woman disappears without trace from a South Korean island.
The CIA recruits her twin sister to uncover the truth.
Now, she must go undercover in the world's most deadly state. 
Star of the North opens in 1998, when a Korean American teenager is kidnapped from a South Korean beach by North Korean operatives. Twelve years later, her brilliant twin sister, Jenna, is still searching for her, and ends up on the radar of the CIA. When evidence that her sister may still be alive in North Korea comes to light, Jenna will do anything possible to rescue her – including undertaking a daring mission into the heart of the regime. Her story is masterfully braided together with two other narrative threads. In one, a North Korean peasant woman finds a forbidden international aid balloon and uses the valuables inside to launch a dangerously lucrative black-market business. In the other, a high-ranking North Korean official discovers, to his horror, that he may be descended from a traitor, a fact that could mean his death if it is revealed. As the novel progresses, these narrative strands converge and connect in surprising ways, ultimately building to an explosive and unforgettable climax.
'A superior thriller…steeped in the intrigue, culture and family of a closed regime' Andrew Gross, New York Times bestselling author
"[John] parlays his knowledge into a grim but incisive narrative…. This is a masterly evocation of life under the Kim Jong-il regime."                   Barry Forshaw, Guardian
How to Rule the World by Tibor Fischer
The Vizz: an industry in crisis. Baxter Stone, a film maker and television veteran, a lifelong Londoner (who thinks he sees better than others) is having problems in the postbrain, crumbling capital. Swindled by an insurance company, he's in in debt; a Lamborghini is blocking his drive and MI6 is blocking his mobile reception.
He hopes to turn it round and get the documentary series that will get him the Big Money. But what do you do if history is your sworn enemy and the whole world conspires against you? Is there any way, you could, for a moment, rule the world justly?
Darkly comic, How to Rule The World follows Baxter's battle for truth, justice and classy colour grading as it takes him from the pass of Thermopylae, to the peacocking serial killers of Medieval France, and the war in Syria. A trip from the Garden of Eden to Armageddon, plus reggae.
Demonstrating Fischer's inimitable talent for eviscerating social satire, How to the Rule the Worldis a magnificently funny read to stand alongside his best loved works, the Man Booker shortlisted Under the Frog, The Thought Gang and Don't Read This Book If You're Stupid, all of which Corsair will publish in e-book next year.
"Darkly comic . . . Tight, savage and satirical – a book perfectly weighted to the times. Pick it up."                        Evening Standard
"You can't really do justice to Fischer's writing. He mixes the fantastical with the mundane, effortlessly swinging across language and grammar for his own entertainment and the delighted bamboozlement of readers. His latest novel, set in "post-brain London" is a merry journey to be savoured."                        Stylist magazine
"Tibor Fischer is a master of the bitter laugh. There are plenty to be had in [How to Rule the World] . . . Fischer has written a wickedly funny novel about a serious topic. Read How to Rule the World. It will make you feel smarter than you really are."                       The Times
"Powered by dark humour . . . Fast-paced and fun, it reads like a comic strip."                     Sunday Times
Property by Lionel Shriver
This first collection of stories from a master of the form, explores the idea of "property" in both senses of the word: real estate, and stuff. These sharp, brilliantly imaginative pieces illustrate how our possessions act as proxies for ourselves, and how tussles over ownership articulate the power dynamics of our relationships. In Shriver's world, we may possess people and objects and places, but in turn they possess us.
This immensely readable collection showcases the biting insight that has made Lionel Shriver one of the most acclaimed authors of our time, described by the Sunday Times as 'a brilliant writer' with 'a strong, clear and strangely seductive voice'.
"Shriver's intellect and talent, her political convictions and her impressive confidence are all on display … assertive, frequently funny and altogether satisfying … her confident grasp of the material and her natural gifts as a storyteller will keep you in her spell and leave you, at the end, slightly altered … persuasive and richly entertaining."                  New York Times
"Phenomenal… Shriver has the gift for making one instantly curious, entertained, involved and ready to move in – no matter what the property."                        Observer
"All Shriver's stories are satisfying. I exhaled a little triumphant "Ha!" at the end of each one … Shriver is brilliant."            The Times
Non-fiction
Barracoon by Zora Neale Hurston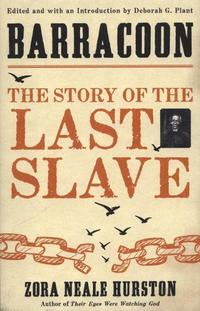 A major literary event: a newly published work from the author of the American classic Their Eyes Were Watching God, with a foreword from Pulitzer Prize-winning author Alice Walker, brilliantly illuminates the horror and injustices of slavery as it tells the true story of one of the last-known survivors of the Atlantic slave trade.
In 1927, Zora Neale Hurston went to Plateau, Alabama, just outside Mobile, to interview eighty-six-year-old Cudjo Lewis, who was abducted from Africa on the last "Black Cargo" ship to arrive in the United States. Of the millions of men, women, and children transported from Africa to America as slaves, Cudjo was then the only person alive to tell the story of this integral part of the nation's history. Hurston was there to record Cudjo's firsthand account of the raid that led to his capture and bondage fifty years after the Atlantic slave trade was outlawed in the United States.
In 1931, Hurston returned to Plateau, the African-centric community three miles from Mobile founded by Cudjo and other former slaves from his ship. Spending more than three months there, she talked in depth with Cudjo about the details of his life. During those weeks, the young writer and the elderly formerly enslaved man ate peaches and watermelon that grew in the backyard and talked about Cudjo's past―memories from his childhood in Africa, the horrors of being captured and held in a barracoon for selection by American slavers, the harrowing experience of the Middle Passage packed with more than 100 other souls aboard the Clotilda, and the years he spent in slavery until the end of the Civil War.
Based on those interviews, featuring Cudjo's unique vernacular, and written from Hurston's perspective with the compassion and singular style that have made her one of the preeminent American authors of the twentieth-century, Barracoon masterfully illustrates the tragedy of slavery and of one life forever defined by it. Offering insight into the pernicious legacy that continues to haunt us all, black and white, this poignant and powerful work is an invaluable contribution to our shared history and culture.
"Zora Neale Hurston's genius has once again produced a Maestrapiece."
Alice Walker
"Barracoon is a powerful, breathtakingly beautiful, and at times, heart wrenching, account of one man's story, eloquently told in his own language. Zora Neale Hurston gives Kossola control of his narrative― a gift of freedom and humanity. It completely reinforces for me the fact that Zora Neale Hurston was both a cultural anthropologist and a truly gifted, and compassionate storyteller, who sat in the sometimes painful silence with Kossola and the depth and breadth of memory as a slave. Such is a narrative filled with emotions and histories bursting at the intricately woven seams."                   Nicole Dennis-Benn, author of Here Comes the Sun
"A searing reminder of how recently American slavery ended, and the depth of the pain it caused."                   The Economist
"A deeply affecting record of an extraordinary life."                      Daily Telegraph
"Barracoon and its long path to print is a testament to Zora's singular vision amid so many competing pressures that continue to put us at war with ourselves."              Huffington Post
Arnhem: The Battle for the Bridges 1944 by Antony Beevor
The great airborne battle for the bridges in 1944 by Britain's Number One bestselling historian and author of the classic Stalingrad
On 17 September 1944, General Kurt Student, the founder of Nazi Germany's parachute forces, heard the growing roar of aeroplane engines. He went out on to his balcony above the flat landscape of southern Holland to watch the air armada of Dakotas and gliders carrying the British 1st Airborne and the American 101st and 82nd Airborne divisions. He gazed up in envy at this massive demonstration of paratroop power.
Operation Market Garden, the plan to end the war by capturing the bridges leading to the Lower Rhine and beyond, was a bold concept: the Americans thought it unusually bold for Field Marshal Montgomery. But could it ever have worked? The cost of failure was horrendous, above all for the Dutch, who risked everything to help. German reprisals were pitiless and cruel, and lasted until the end of the war.
The British fascination with heroic failure has clouded the story of Arnhem in myths. Antony Beevor, using often overlooked sources from Dutch, British, American, Polish and German archives, has reconstructed the terrible reality of the fighting, which General Student himself called 'The Last German Victory'. Yet this book, written in Beevor's inimitable and gripping narrative style, is about much more than a single, dramatic battle.
It looks into the very heart of war.
"In Beevor's hands, Arnhem becomes a study of national character."             Ben Macintyre, The Times
"Superb book, tirelessly researched and beautifully written."                 Saul David, Daily Telegraph
"Complete mastery of both the story and the sources."                Literary Review
"The analysis he has produced of the disaster is forensic. Aficionados of military history will revel in Beevor's microscopic detail, with every skirmish given its rightful place. . . Beevor's prodigious research has nevertheless unearthed many treasures, particularly his record of the sufferings of Dutch civilians who risked their necks by nursing wounded allied soldiers."              Giles Milton, Sunday Times
"As Antony Beevor showed in Stalingrad, he is a master of his craft as a military historian. . . We have here a definitive account of one of the most painful episodes of the Second World War."             Piers Paul Read, The Tablet
Natives: Race and Class in the Ruins of Empire by Akala
"A potent combination of autobiography and political history which holds up a mirror to contemporary Britain."                Independent
"Powerful … The kind of disruptive, aggressive intellect that a new generation is closely watching."               Afua Hirsch, Guardian 
"Part biography, part polemic, this powerful, wide-ranging study picks apart the British myth of meritocracy."                      David Olusoga
A searing modern polemic and Sunday Times bestseller from the BAFTA- and MOBO-award-winning musician and political commentator, Akala.
From the first time he was stopped and searched as a child, to the day he realised his mum was white, to his first encounters with racist teachers – race and class have shaped Akala's life and outlook. In this unique book he takes his own experiences and widens them out to look at the social, historical and political factors that have left us where we are today.
Covering everything from the police, education and identity to politics, sexual objectification and the far right, Natives will speak directly to British denial and squeamishness when it comes to confronting issues of race and class that are at the heart of the legacy of Britain's racialised empire.
"A book bristling with intelligence and insight."                  Irish Times
Doctor You: Revealing the Science of Self-Healing by Jeremy Howick
"Read this breakthrough book!"                      Deepak Chopra
Throw away your statins, painkillers and antidepressants and pick up this book to find out how you can harness the body's natural powers to heal itself.
Doctor You contains the first hard scientific evidence to show that some so-called alternative or natural treatments are not only cheaper than industrially produced drugs and lacking the harmful side effects, they are also equally effective.
Written using the latest, high quality, conventional evidence Doctor You arms you with knowledge that will empower you to make the right choices about what drugs to take, what drugs to give your children, and when you should let your body do its thing.
"Jeremy Howick is a real expert on the placebo effect. He can be relied on to know the literature, including the technical literature, thoroughly, and to provide a clear, serious and just account of it."                  Nancy Carwright
"This fascinating book ranges over a broad range of evidence, from telling incidents, to huge comparative scientific studies with thousands of human subjects, and many things in between, all aimed at helping you lead a more healthy, vigorous, active and meaningful life. Engagingly written by an academic who can row his own boat (really!), who is as adept at yoga as he is at statistics, it is really a good read."                    Professor Dan Moerman
"This is a timely book on a timeless problem of how body and mind interact to affect our health and well-being. Beautifully written by an international expert in the field, it challenges old habits of thinking and promises new ways of exploring what it means to live an integrated life."                      Mark Williams, author of Mindfulness, Professor of Clinical Psychology and former director of the Oxford Mindfulness Centre
Sharp: The Women Who Made and Art of Having an Opinion
From journalist Michelle Dean, winner of the National Book Critics Circle's 2016 Nona Balakian Citation for Excellence in Reviewing, Sharp combines biography, original research, and critical reading into a powerful portrait of ten writers who managed to make their voices heard amidst a climate of sexism and nepotism, from the 1920s to the 1990s.
Dorothy Parker, Rebecca West, Mary McCarthy, Hannah Arendt, Susan Sontag, Joan Didion, Janet Malcolm, Renata Adler, Pauline Kael, and Nora Ephron-these are the main characters of Sharp. Their lives intertwine. They enable each other and feud, manufacture unique spaces and voices, and haunt each other. They form a group united in many ways, but especially by what Dean terms as 'sharpness', the ability to cut to the quick with precision of thought and wit, a claiming of power through writing rather than position. Sharp is a vibrant and rich depiction of the intellectual beau monde of New York, where gossip-filled parties at night gave out to literary slanging-matches in the pages of publications like the Partisan Review or the New York Review of Books, as well as a carefully considered portrayal of the rise of feminism and its interaction with the critical establishment.
Sharp is for book lovers who want to read about their favorite writers, lovers of New Yorker lore, aspiring writers in New York, those interested in the history of ideas, and of the fray of 20th century debate-and it will satisfy them all.
"There can't be enough cultural histories which make the point that a woman intellectual must represent her own mind, and not the collective mind of all her 'sisters.' Sharp is a brisk, entertaining, well-researched reminder that it's impossible to write – or think – without making life very messy for oneself, but to do so is an achievement well worth the pains."                      Sheila Heti, author of How Should a Person Be?
"I have to recommend Michelle Dean's Sharp: The Women Who Made an Art of Having an Opinion, a delicious cultural history that comes out in April. It brings together some of the most influential social critics of the 20th century, including Dorothy Parker, Mary McCarthy, Hannah Arendt, Susan Sontag and Joan Didion, and shows how these glamorous iconoclasts forged their singular careers. Dean makes the convincing argument that women's voices – if not necessarily feminist ones – did far more to define the last century's intellectual life than we realize."                         Michelle Goldberg, New York Times
"This is such a great idea for a book, and Michelle Dean carries it off, showing us the complexities of her fascinating, extraordinary subjects, in print and out in the world. Dean writes with vigor, depth, knowledge and absorption, and as a result Sharp is a real achievement."               Meg Wolitzer, author of The Female Persuasion

Dear Zealots: Letters from a Divided Land by Amos Oz
"Concise, evocative… Dear Zealots is not just a brilliant book of thoughts and ideas – it is a depiction of the struggle of one man who, for decades, has insisted on keeping a sharp, strident and lucid perspective in the face of chaos and at times of madness,"              David Grossman, winner of the Man Booker International Prize
This essential collection of three new essays was written out of a sense of urgency, concern, and a belief that a better future is still possible. It touches on the universal nature of fanaticism and its possible cures; the Jewish roots of humanism and the need for a secular pride in Israel; and the geopolitical standing of Israel in the wider Middle East and internationally. Amos Oz boldly puts forward his case for a two-state solution in what he calls 'a question of life and death for the State of Israel'. Wise, provocative, moving and inspiring, these essays illuminate the argument over Israeli, Jewish and human existence, shedding a clear and surprising light on vital political and historical issues, and daring to offer new ways out of a reality that appears to be closed down.
What is Real: The Unfinished Quest for the Meaning of Quantum Physics by Adam Becker
Every physicist agrees quantum mechanics is among humanity's finest scientific achievements. But ask what it means, and the result will be a brawl. For a century, most physicists have followed Niels Bohr's Copenhagen interpretation and dismissed questions about the reality underlying quantum physics as meaningless. A mishmash of solipsism and poor reasoning, Copenhagen endured, as Bohr's students vigorously protected his legacy, and the physics community favoured practical experiments over philosophical arguments. As a result, questioning the status quo long meant professional ruin. And yet, from the 1920s to today, physicists like John Bell, David Bohm, and Hugh Everett persisted in seeking the true meaning of quantum mechanics. What is Real? is the gripping story of this battle of ideas and the courageous scientists who dared to stand up for truth.
"A thorough, illuminating exploration of the most consequential controversy raging in modern science . . . Becker leads us through an impressive account of the rise of competing interpretations, grounding them in the human stories, which are naturally messy and full of contingencies. He makes a convincing case that it's wrong to imagine the Copenhagen interpretation as a single official or even coherent statement."             New York Times
"[A] fresh debut . . . Vivid biographical portraits enliven even dense theoretical explanations with wit and bite . . . With his crisp voice, Becker lucidly relates the complicated history of quantum foundations."                      Publishers Weekly, starred review
"…an impressive account of the rise of competing interpretations, grounding them in the human stories, which are naturally messy and full of contingencies. He makes a convincing case that it's wrong to imagine the Copenhagen interpretation as a single official or even coherent statement."             New York Times
"Becker handles the physics with aplomb… The cast is colourful and expansive, and provides engaging drama… The subtext running through this hugely enjoyable book is that, if we still have a long way to go before we understand reality… The story so far is of dazzling insights, flawed male scientists – and very few female ones. It's a key acknowledgement that should help to ensure that writing the next chapters of the quantum tale is open to all."                  Michael Brooks, New Scientist
"Adam Becker has written an excellent, accessible account of an intricate story."              Wall Street Journal
A School Where I Belong – Creating Transformed And Inclusive South African Schools by Douglas Wray, Roy Hellenberg & Jonathan Jansen
Over the past few years, it has become clear that the path of transformation in schools since 1994 has not led South Africa's education system to where we had hoped it could be. Through tweets, posts and recent protests in schools, it has become apparent that in former Model-C and private schools, children of colour and those who are 'different' don't feel they belong.
Following the astonishing success of How To Fix South Africa's Schools, the authors sat down with young people who attended former Model-C and private schools, as well as principals and teachers, to reflect on transformation and belonging in South African schools. These filmed reflections, included on DVD in this book, are honest and insightful.
Drawing on the authors' experiences in supporting schools over the last twenty years, and the insight of those interviewed, A School Where I Belong outlines six areas where true transformation in South African classrooms and schools can begin.
The Feather Thief: Beauty, Obsession, and the Natural History Heist of the Century by Kirk Wallace Johnson
Who is Edwin Rist?
Genius or Narcissist? Mastermind or Pawn?
One summer evening in 2009, twenty-year-old musical prodigy Edwin Rist broke into the British Museum of Natural History. Hours later, he slipped away with a suitcase full of rare bird specimens collected over the centuries from across the world, all featuring a dazzling array of priceless feathers.
Kirk Wallace Johnson was waist-deep in a river in New Mexico when he first heard about the heist, from his fly-fishing guide. When he discovered that the thief evaded prison, and that half the birds were never recovered, Johnson embarked upon a years-long worldwide investigation which led him deep into the fiercely secretive underground community obsessed with the Victorian art of salmon fly-tying.
A page-turning story of a bizarre and shocking crime, The Feather Thief shines a light on our fraught relationship with the natural world's most beautiful and valuable wonders, and one man's relentless quest for justice.
"The Feather Thief truly is a tale of obsession … A wonderfully assured writer, [Johnson] takes us on a curious journey into the past … Vivid and arresting."                      The Times)
"The Feather Thief is a riveting read. It also stands, I believe, as a reminder of how an obsession with the ornaments of nature ― be they feathers, bird eggs or ivory ― can wreak havoc on our scientific heritage."                       Nature
"A fascinating book… the kind of intelligent reported account that alerts us to a threat and that, one hopes, will never itself be endangered."                        Wall Street Journal
"Unusual and engrossing page-turner… A wide-ranging, captivating work."                       Literary Review
Lampedusa: The Gateway to Europe by Pietro Bartolo and Lidia Tilotta
"Bartolo tells us about rescuing everyone he can, burying those he cannot, and saving their stories as if they were his own. This is a personal, urgent and universal book."                    Gloria Steinem
"An urgent, wrenching dispatch from the frontline of the defining crisis of our times . . . Bartolo is at once the saviour and the coroner to boatload after boatload of migrants who risk everything to cross the deadly seas. It is also a damning indictment of the broader, collective indifference of humankind to both the drowned and the saved."              Philip Gourevitch
It is common to think of the refugee crisis as a recent phenomenon, but Dr Pietro Bartolo, who runs the clinic on the Italian island of Lampedusa, has been caring for its victims – both the living and the dead – for a quarter of a century.
Situated some 200 km off Italy's Southern coast, Lampedusa has hit the world headlines in recent years as the first port of call for hundreds of thousands of African and Middle Eastern migrants hoping to make a new life in Europe.
The shipwrecks began in 1992. Before the Arab Spring, they came from Africa, but now they come from across the Arab world as well. And the death toll is staggering. On Christmas Eve, 1996, 286 bodies were recovered; on the night of October 3, 2003, 366 out of 500 migrants died after a shipwreck nearby.
For the past twenty-five years, Doctor Bartolo has been rescuing, welcoming, helping, and providing medical assistance to those who survived. But, above all, he has been listening to them. Tales of pain and hope, stories of those who didn't make it, who died at sea, their bodies washed up on shore; stories of those who lost their loved ones, of babies that never had a chance to be born.
"Dr Pietro Bartolo has seen more suffering and death in his career than any one man should have to witness."                      Amnesty International
"Through Bartolo we understand that it is impossible to do nothing in the face of such great human need."                     Vanity Fair
"Dr Pietro Bartolo's account of his years administering to this wretched, threadbare flotilla is a haunting and urgent testimony. He is an impassioned and compelling narrator."              Toby Jones
The Darker the Night the Brighter the Stars: A Neuropsychologist's Odyssey by Paul Broks
"[A] beautifully written investigation of grief … As an exploration of love and loss, as a portrait of a person and of the nature of personhood, this book is about as true as any I have read."                      James McConnachie, Sunday Times
An audacious and beautiful account of grief and who we are. Memoir, neuroscience and myth interweave to create a book unlike any other
When celebrated neuropsychologist Paul Broks' wife died of cancer, he found himself plunged into the world of the bereaved. As he experienced the pain, alienation and suffering that make us human, his clinician-self seemed to watch on with keen interest. He embarked upon a voyage of experience: a journey through grief, philosophy, consciousness, humanity and magical thinking – seen through the prism of a lifetime's work in neuroscience. Fusing an account of living with and recovering from loss with thought-provoking meditations on the nature of the mind and the self, The Darker the Night, the Brighter the Stars is an audacious and beautiful work by a writer of astonishing wisdom and compassion.
"A rewarding mind to spend some time with."                    David Aaronovitch, The Times
"In this gorgeous kaleidoscope of a book, the neuroscientist Paul Broks takes us image by image, story by story, into an exploration of life with all its brilliant hues of grief and despair, joy and resilience, biology and society. There's science here, and curiosity, and humanity, all forming a remarkable portrait of who we are – and who we hope to be."                         Deborah Blum, Pulitzer Prize-winning journalist and author of The Poisoner's Handbook
"Rich with disturbing images, eerie characters, wistful philosophical reflection … in terms of sheer prose ability he is a modern master."              Andrew Marr, Telegraph
We Have No Idea: A Guide to the Unknown Universe by Jorge Cham and Daniel Whiteson
In our small corner of the universe, we know how some matter behaves most of the time and what even less of it looks like, and we have some good guesses about where it all came from. But we really have no clue what's going on. In fact, we don't know what about 95% of the universe is made of.
So what happens when a cartoonist and a physicist walk into this strange, mostly unknown universe? Jorge Cham and Daniel Whiteson gleefully explore the biggest unknowns, why these things are still mysteries, and what a lot of smart people are doing to figure out the answers (or at least ask the right questions).
While they're at it, they helpfully demystify many complicated things we do know about, from quarks and neutrinos to gravitational waves and exploding black holes. With equal doses of humour and delight, they invite us to see the universe as a vast expanse of mostly uncharted territory that's still ours to explore.
This is a book for fans of Brian Cox and What If. This highly entertaining highly illustrated book is perfect for anyone who's curious about all the great mysteries physicists are going to solve next.
"Packed with witty infographics, cartoons, and lucid explanations."                 BBC Focus Magazine
The Blind Spot: An Essay on the Novel by Javier Cercas
An essential collection of literary criticism by one of Spain's most acclaimed authors.
Javier Cercas is one of the most enjoyable and innovative novelists at work today – as Weidenfeld Visiting Professor in Comparative European Literature at St Anne's College, Oxford, Cercas gave a series of five lectures on the novel today, which have since been revised and are now published in English for the first time as The Blind Spot.
Starting with Don Quixote and his own experience as a writer, Cercas launches out into a consideration of the most challenging fiction of the last hundred years, from Kafka, Borges, Perec, Calvino and Kundera, to Sebald, Coetzee, Barnes, Foster Wallace and Knausgård. First, he defines and celebrates certain aspects of the novel in the twenty-first century which are also features of Cervantes' masterpiece: its essential irony and ambiguity, its total commitment to innovation, its natural, joyful and omnivorous desire to cram the whole world within its pages, and its intricate concern with fiction and reality. Then he moves on to consider the actual meaning of the novel, the uncertain and discredited role of the writer as intellectual, and the role of the reader in the creation of a form whose aim is to tell the truth by telling lies.
The result is a dazzling short book which provides a new interpretation of novel from Cervantes and Melville to the present, and which will be as stimulating for readers and writers of literature in the twenty-first century as E. M. Forster's Aspects of the Novel or Milan Kundera's The Art of the Novel were in the last.
And finally…
The History of the World Quiz Book: 1,000 Questions and Answers to Test Your Knowledge
Taking the history of the world as its basis might seem a mammoth task but this fascinating book does just that, breaking the whole lot down into ten enthralling chapters that cover the ages and the world, from the Bronze Age up until the end of the Second World War.
With over 5,500 years to choose from, and a whole world of events, you can be sure there is no shortage of intriguing history to explore.
From the first empires and civilizations, through the Ancient world of the Middle East and Africa; the Parthian Empire; the Golden Age of India; the ancient dynasties of China; the founding of Rome and the Roman republic; Peruvian cultures; The Middle Ages; the Byzantine Empire; Mayan culture; the Crusades; the rise of the Ottoman Empire; the Renaissance – this far-reaching book will test the knowledge of any history lover and provide the ultimate challenge for even the most knowledgeable historian.
With questions ranging through multiple choice, truth or fiction, maps and pictures, you will find there is always something new to learn about the world.
Happy Reading!