Fiction
When I Hit You by Meena Kadasamy
Shortlisted for the Women's Prize For Fiction 2018
Longlisted for the Dylan Thomas Prize 2018
Shortlisted for the Jhalak Prize 2018
Guardian's Best Books of 2017
Daily Telegraph's Best Books of 2017
Observer Best Books of 2017
Financial Times Best Books of 2017
"Meena Kandasamy's vivid, sharp and precise writing makes a triumph of When I Hit You: Or, a Portrait of the Writer as a Young Wife."                     Guardian
Seduced by politics, poetry and an enduring dream of building a better world together, the unnamed narrator falls in love with a university professor. Moving with him to a rain-washed coastal town, she swiftly learns that what for her is a bond of love is for him a contract of ownership. As he sets about reducing her to his idealised version of an obedient wife, bullying her and devouring her ambition of being a writer in the process, she attempts to push back – a resistance he resolves to break with violence and rape.
"Probably one of the most important and shocking and poetic books of 2017."  Readwomen
"Courageous and brave and disturbing and will stay with you for a long time."                  Stylist
"Searing… I read it in a single sitting."    Fatima Bhutto
"Brilliant… Astonishing… By far the best read of the year."           Women Writers
"This book is so so good. One of the best of the year."                    Nikesh Shukla
"Urgent… It's beating heart is a universally recognised quest for freedom and meaning in a world where women are still shockingly undervalued."                             Financial Times
Warlight by Michael Ondaatje
In a narrative as mysterious as memory itself – at once both shadowed and luminous – Warlight is a vivid, thrilling novel of violence and love, intrigue and desire. It is 1945, and London is still reeling from the Blitz and years of war. 14-year-old Nathaniel and his sister, Rachel, are apparently abandoned by their parents, left in the care of an enigmatic figure named The Moth. They suspect he might be a criminal, and grow both more convinced and less concerned as they get to know his eccentric crew of friends: men and women with a shared history, all of whom seem determined now to protect, and educate (in rather unusual ways) Rachel and Nathaniel. But are they really what and who they claim to be? A dozen years later, Nathaniel begins to uncover all he didn't know or understand in that time, and it is this journey – through reality, recollection, and imagination – that is told in this magnificent novel.
White Houses by Amy Bloom
In 1933, President Franklin and Eleanor Roosevelt took up residence in the White House. With them went the celebrated journalist Lorena Hickok – Hick to friends – a straight-talking reporter from South Dakota, whose passionate relationship with the idealistic, patrician First Lady would shape the rest of their lives.
Told by the indomitable Hick, White Houses is the story of Eleanor and Hick's hidden love, and of Hick's unlikely journey from her dirt-poor childhood to the centre of privilege and power. Filled with fascinating back-room politics, the secrets and scandals of the era, and exploring the potency of enduring love, it is an imaginative tour-de-force from a writer of extraordinary and exuberant talent.
"'All fires go out, ' Hickok says, explaining her lingering feelings to Franklin. 'It doesn't mean that we don't still want to sit by the fireplace, I guess.' In White Houses, Bloom has built up exactly the sort of blaze that will draw readers to linger."                       Time
"[An] irresistibly audacious re-creation of the love affair between Eleanor Roosevelt and journalist Lorena 'Hick' Hickok . . . Bloom convincingly weaves tender romance with hard-boiled reality. . . . Bloom notes that the White House staff routinely cropped Hickok out of photos. In White Houses, she's in the center of the frame, and nobody who reads this sad, funny, frisky novel is going to forget her."                          USA Today
"A remarkably intimate and yet informative novel of the secret, scandalous love of Eleanor Roosevelt and her longtime friend and companion Lorena Hickok, who relates the tale in her own, quite wonderful voice."–Joyce Carol Oates
Freshwater by Akwaeke Emezi
Ada was born with one foot on the other side. Having prayed her into existence, her parents Saul and Saachi struggle to deal with the volatile and contradictory spirits peopling their troubled girl.
When Ada comes of age and heads to college, the entities within her grow in power and agency. An assault leads to a crystallization of her selves: Asghara and Saint Vincent. As Ada fades into the background of her own mind and these selves – now protective, now hedonistic – seize control of Ada, her life spirals in a dark and dangerous direction.
Narrated from the perspectives of the various selves within Ada, and based in the author's realities, Freshwater explores the metaphysics of identity and being. Feeling explodes through the language of this scalding novel, heralding the arrival of a fierce new literary voice.
"Freshwater is one of those dazzling novels that defies these kinds of descriptions. We can gesture to the story – set in Nigeria and America, told by all the selves of its Tamil/Igbo protagonist – but such synthesis fails to convey the magic that awaits its reader. At once fiction and memoir, potent in its spiritual richness and sexual frankness, the text seems not to have been written by but channelled through its brilliant author. This may be Emezi's debut novel but she is an old – an ancient – storyteller: thrillingly at home in the tradition of griots, poets, seers and seekers."                                                           Taiye Selasi, author of Ghana Must Go
"Wow. The net effect is a feeling of being peeled open, and quickly finding that skinless place to be normal. More than any novel I can remember, it feels utterly present to the place we are in the world."                   Binyavanga Wainaina, author of One Day I will Write About this Place

"With a plot as alive and urgent as it is relatable, Freshwater is also solidly its own, brims with its unique preoccupations. Never before have I read a novel like it – one that speaks to the unification and separation of bodies and souls, the powers or lack thereof of gods and humans, and the long and arduous journey to claiming our many selves, or to setting our many selves free."                        Chinelo Okparanta, author of Under the Udala Trees
All the Beautiful Girls by Elizabeth J Church
The dazzling, powerful story of a gutsy showgirl who tries to conquer her past amongst the glamour of 1960s Las Vegas – finding unexpected fortune, friendship and love.
In the summer of 1968, Ruby Wilde is the toast of Las Vegas. Showgirl of the Year, in her feathers and rhinestones, five-inch heels and sky-high headdresses, she mesmerises audiences from the Tropicana to the Stardust. Ratpackers and movie stars, gamblers and astronauts vie for her attention and shower her with gifts.
But not so long ago Ruby Wilde was Lily Decker from Kansas: an orphaned girl determined to dance her way out of her troubled past. When she was eight years old, Lily survived the car crash that killed her parents and sister. Raised by an aunt who took too little interest in her and an uncle who took too much, dancing was her solace, and her escape. When a mysterious benefactor pays for her to attend a local dance academy, Lily's talent becomes her ticket to a new life.
Now, as Ruby Wilde, the ultimate Sin City success story, she discovers that the glare of the spotlight cannot banish the shadows that haunt her. As the years pass and Ruby continues to search for freedom, for love and, most importantly, herself, she must learn the difference between what glitters and what is truly gold.
"A gorgeously written novel with the bite of a gin martini, All the Beautiful Girls goes beyond the splashy, gaudy dazzle of Las Vegas in the 60s to reveal the beating heart beneath the glamorous façade of the showgirl with big ambitions. Our protagonist Lily's grit, determination, and grace as she discovers the heady possibilities and dark perils of the American dream make Elizabeth Church's second novel unforgettable."                     Sara Gruen, NYT best selling author of At the Water's Edge
"A brave and powerful novel … With heart-wrenching immediacy and gorgeous prose, author Elizabeth Church examines the often desperate choices women must confront, and the secrets they must protect."                 Lauren Belfer, New York Times bestselling author of And After the Fire
"An exquisitely crafted novel of love discovered and friendship found. No one captures the exuberant passions and inner struggles of women like Elizabeth Church."                          Martha Hall Kelly, New York Times bestselling author of The Lilac Girls
An American Marriage by Tayari Jones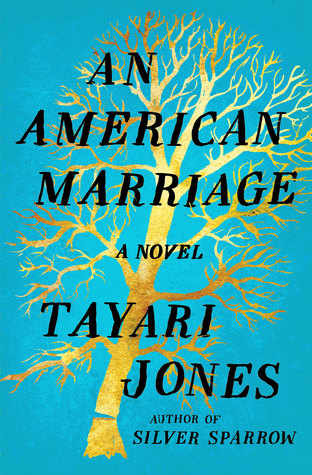 A NEW YORK TIMES BESTSELLER
OPRAH'S BOOK CLUB 2018 SELECTION
"Haunting…beautifully written."              New York Times Book Review
"Epic…transcendent…triumphant."                          Elle
"It's among Tayari's many gifts that she can touch us soul to soul with her words."                         Oprah Winfrey
"Tayari Jones' vision, strength, and truth-telling voice have found a new level of artistry and power."     Michael Chabon, author of The Amazing Adventures of Kavalier & Clay
Newlyweds Celestial and Roy are the embodiment of both the American Dream and the New South. He is a young executive, and she is an artist on the brink of an exciting career. But as they settle into the routine of their life together, they are ripped apart by circumstances neither could have imagined. Roy is arrested and sentenced to twelve years for a crime Celestial knows he didn't commit. Though fiercely independent, Celestial finds herself bereft and unmoored, taking comfort in Andre, her childhood friend, and best man at their wedding. As Roy's time in prison passes, she struggles to hold on to the love that has been her centre. When his conviction is suddenly overturned, he returns to Atlanta ready to resume their life together.
This stirring love story is a profoundly insightful look into the hearts and minds of three people who are at once bound and separated by forces beyond their control. An American Marriage is a masterpiece of storytelling, an intimate look deep into the souls of people who must reckon with the past while moving forward – with hope and pain – into the future.
When Morning Comes by Arushi Raina
It s 1976 in South Africa, and four young people are living in Johannesburg and its black township, Soweto: Zanele, a black female student organizer; Meena, a South Asian girl working at her father's shop; Jack, an Oxford-bound white student; and Thabo, a teen-gang member, or tsotsi. From each of their points of view, this book explores the roots of the Soweto Uprising and the edifice of apartheid in a South Africa about to explode.
Introducing readers to a remarkable young literary talent, When Morning Comes offers an impeccably researched and vivid snapshot of South African society on the eve of the uprising that changed it forever."
The Boy Who Could Keep a Swan in His Head by John Hunt
This is a story of Phen, aged 11, who lives in Hillbrow in 1967. He loves reading and words the way other boys love racing cars and soccer. He can, almost literally, live in a book as he devours its pages. This is just as well as he stutters badly and has a sick father whose head lives in a library. Stephen is forced to live out his own story as he befriends a hobo in the local park called Heb 13:2. This eccentric angel offers unorthodox advice as the boy's life spins deeper and deeper into turmoil. Forced to grow up much quicker than other boys his age, Phen's friendship with Heb will guide him towards adulthood in such a way that one starts to suspect Heb, whose name is short for Hebrews 13:2 ("Be not forgetful to entertain strangers: for thereby some have entertained angels unawares"), who might be an angel came to live among men.
The Italian Teacher by Tom Rachman
"Wickedly funny, deeply touching . . . I confess this was the first of Rachman's novels I'd read but I was so swept away by it that I raced out to buy the other three."                               Patrick Gale
Rome, 1955
The artists are gathering together for a photograph. In one of Rome's historic villas, a party glitters with socialites and patrons. Bear Bavinsky, creator of vast, masculine, meaty canvases, is their god. He is at the centre of the picture. His wife, Natalie, edges out of the shot.
From the side of the room watches little Pinch – their son. At five years old he loves Bear almost as much as he fears him. After Bear abandons their family, Pinch will still worship him, while Natalie faces her own wars with the art world. Trying to live up to his father's name – one of the twentieth century's fiercest and most controversial painters – Pinch never quite succeeds. Yet by the end of a career of twists and compromises, he enacts an unexpected rebellion that will leave forever his mark upon the Bear Bavinsky legacy.
What makes an artist? In The Italian Teacher, Tom Rachman displays a nuanced understanding of art and its demons. Moreover, in Pinch he achieves a portrait of vulnerability and frustrated talent that – with his signature humour and humanity ­- challenges the very idea of greatness.
"The Italian Teacher is a marvel – an entertaining, heartbreaking novel about art, family, loyalty, and authenticity. Tom Rachman is an enormously talented writer – this book is alive, from the first page to the last."                     Tom Perotta
"This rich novel is both an intriguing examination of the nature of authenticity in art and the moving story of misplaced filial love, with an immensely satisfying denouement."                            Simon Humphreys
"A poignant, touching tale about living in the shadow of brazen artistic genius. Otherwise, reading Rachman is simply de rigueur if you appreciate literary fiction's brightest, newest voices . . . Rachman writes compelling stories of the entangled lives of damaged, endearing characters and their struggles to discover who they are . . . Rachman's narrative is rich with wordplay, clever dialogue and subtle insights. His plot twists blindside you . . . The brilliant finale will leave you surprised, sad and uplifted."                            Don Oldenburg, USA Today
"Rachman's new novel may well be his most impressive yet . . . spirited writing . . . In the end, this deceptively subtle novel offers a surprisingly upbeat message: that even a life marked by outward failure can contain many hidden kinds of success."              Financial Times
Sorry to Disrupt the Peace by Patty Yumi Cottrell
Helen's adoptive brother has killed himself. Helen's adoptive family is estranged. Helen has decided that she alone is qualified to launch a serious investigation into her brother's suicide and to 'be a supportive beam of light' for her adoptive parents. Compulsive, unstable, likeable, and high energy, Helen is hard work for the people in her life, and she may not be as useful at home as she expects. Sorry to Disrupt the Peace is a dark comedy about loss, grief, solitude, and ghosts.
"In Cottrell's stellar debut novel, 32-year-old Helen is in her Manhattan apartment when she receives a call that her adoptive brother has killed himself… The real attraction here is Helen: her perspective ranges from sharp (New York is 'a city so rich it funds poetry') to askew ('People who call themselves photographers are fake… the real charlatans of our time. Behind a photo is a perfectly fake person, scrubbed of all flaws, dead inside') to unhinged (her adoptive parents' grieving takes the physical form of a middle-aged European man who walks around the house and helps himself to pizza). Cottrell gives Helen the impossible task of understanding what would drive another person to suicide, and the result is complex and mysterious, yet, in the end, deeply human and empathetic."       Publishers Weekly (starred)
"Patty Yumi Cottrell's prose does so many of my favorite things–some too subtle to talk about without spoiling, but one thing I have to mention is the way in which her heroine's investigation of a suicide draws the reader right into the heart of this wonderfully spiky hedgehog of a book and then elbows us yet further along into what is ultimately a tremendously moving act of imagination."                       Helen Oyeyemi
"In this completely absorbing novel of devastation and estrangement, Patty Yumi Cottrell introduces herself as a modern Robert Walser. Her voice is unflinching, unforgettable, and animated with a restless sense of humor."                    Catherine Lacey, author of Nobody Is Ever Missing
City of Brass by SA Chakraborty
"An extravagant feast of a book – spicy and bloody, dizzyingly magical, and still, somehow, utterly believable."                Laini Taylor, Sunday Times and New York Times bestselling author
Among the bustling markets of eighteenth century Cairo, the city's outcasts eke out a living swindling rich Ottoman nobles and foreign invaders alike.
But alongside this new world the old stories linger. Tales of djinn and spirits. Of cities hidden among the swirling sands of the desert, full of enchantment, desire and riches. Where magic pours down every street, hanging in the air like dust.
Many wish their lives could be filled with such wonder, but not Nahri. She knows the trades she uses to get by are just tricks and sleights of hand: there's nothing magical about them. She only wishes to one day leave Cairo, but as the saying goes…
Be careful what you wish for.
"The City of Brass is the best adult fantasy I've read since The Name of The Wind. It's stunning and complex and consuming and fantastic. You must read it."              Sabaa Tahir, New York Times bestselling author of An Ember in The Ashes
"Blends legend and history to create a fascinating world…thoroughly enjoyable."            SFX
Red Clocks by Leni Zumas
"Intense, beautifully crafted . . . Her talent is electric. Get ready for a shock."        Guardian
Five Women. One Question: What is a woman for?
In this ferociously imaginative novel, abortion is once again illegal in America, in-vitro fertilization is banned, and the Personhood Amendment grants rights of life, liberty, and property to every embryo. In a small Oregon fishing town, five very different women navigate these new barriers.
Ro, a single high-school teacher, is trying to have a baby on her own, while also writing a biography of Eivør, a little-known 19th-century female polar explorer. Susan is a frustrated mother of two, trapped in a crumbling marriage. Mattie is the adopted daughter of doting parents and one of Ro's best students, who finds herself pregnant with nowhere to turn. And Gin is the gifted, forest-dwelling homeopath, or "mender," who brings all their fates together when she's arrested and put on trial in a frenzied modern-day witch hunt.
Red Clocks is at once a riveting drama whose mysteries unfold with magnetic energy, and a shattering novel of ideas. With the verve of Naomi Alderman's The Power and the prescient brilliance of The Handmaid's Tale, Leni Zumas' incredible new novel is fierce, fearless and frighteningly plausible.
"A fearless novel with a frightening premise that seems plausible. One for fans of Naomi Alderman's The Power."                           Stylist
"Red Clocks explores the way female bodies are politicised and controlled, with grim consequences … hauntingly plausible."                                SFX
"Lyrical and beautifully observed … highly absorbing."   Naomi Alderman, author of The Power
"Powerful, beautifully written (and, at times, wry and funny) … Red Clocks is set to become one of the essential reads for 2018."                   Emerald Street
Kingdom by Emmanuel Carrère
"This is a brilliant, shocking book … also witty, painfully self-critical and humane … it is a work of great literature."           Tim Whitmarsh, Guardian
"The Kingdom, already a huge bestseller in France, is thrilling, magnificent and strange."                              Bryan Appleyard, Sunday Times
The sensational international bestseller from one of France's most fêted writers – an epic novel telling the story of Christianity as it has never been told before, and one man's crisis of faith.
Corinth, ancient Greece, two thousand years ago. An itinerant preacher, poor, wracked by illness, tells the story of a prophet who was crucified in Judea, who came back from the dead, and whose return is a sign of something enormous. Like a contagion, the story will spread over the city, the country and, eventually, the world. Emmanuel Carrère's astonishing historical epic tells the story of the mysterious beginnings of Christianity, bringing to life a distant, primeval past of strange sects, apocalyptic beliefs and political turmoil. In doing so Carrère, once himself a fervent believer, questions his own faith, asks why we believe in resurrection, and what it means. The Kingdom is his masterpiece.
"An utterly brilliant book."           The Times
"A novelised memoir that vividly captures the drama of the Christian experience… A celebration of religious imagination – Catholic, French, Judaic, Hellenic – The Kingdom has been a runaway bestseller in France. In Britain, it may succeed as a relief and an antidote." John Cornwell, Financial Times
Non-fiction
A Forger's Tale: Confessions of the Bolton Forger by Shaun Greenhaigh
In 2007, Bolton Crown Court sentenced Shaun Greenhalgh to four years and eight months in prison for the crime of producing artistic forgeries. Working out of a shed in his parents' garden, Greenhalgh had successfully fooled some of the world's greatest museums. During the court case, the breadth of his forgeries shocked the art world and tantalised the media. What no one realised was how much more of the story there was to tell.
Written in prison, A Forger's Tale details Shaun's notorious career and the extraordinary circumstances that led to it. From Leonardo drawings to L.S. Lowry paintings, from busts of American presidents to Anglo-Saxon brooches, from cutting-edge Modernism to the ancient art of the Stone Age, Greenhalgh could – and did – copy it all. Told with great wit and charm, this is the definitive account of Britain's most successful and infamous forger, a man whose love for art saturates every page of this extraordinary memoir.
"A masterpiece of masquerade…a brilliantly wily reflection on the seductions of art and corruptions of the art world."                Telegraph
"A remarkably lively account…fascinating."        The Times
"Greenhalgh has a likable voice, pitched midway between Arthur Daley and Philip Marlowe. And, unsurprisingly, he has an eye for detail…The lingering impression is of a man beguiled by image-making."               Observer
"A Forger's Tale is a book about the class divide, a satire on the art market and a celebration of that great institution, the garden shed."   Sunday Telegraph
"Here is riveting and affecting Northern realism: Greenhalgh's knowledge is as daunting as it is inspiring."            Spectator
Enlightenment Now: The Case for Reason, Science, Humanism and Progress by Steven Pinker
Is modernity really failing? Or have we failed to appreciate progress and the ideals that make it possible?
If you follow the headlines, the world in the 21st century appears to be sinking into chaos, hatred, and irrationality. Yet Steven Pinker shows that this is an illusion – a symptom of historical amnesia and statistical fallacies. If you follow the trendlines rather than the headlines, you discover that our lives have become longer, healthier, safer, happier, more peaceful, more stimulating and more prosperous – not just in the West, but worldwide. Such progress is no accident: it's the gift of a coherent and inspiring value system that many of us embrace without even realizing it. These are the values of the Enlightenment: of reason, science, humanism and progress.
The challenges we face today are formidable, including inequality, climate change, Artificial Intelligence and nuclear weapons. But the way to deal with them is not to sink into despair or try to lurch back to a mythical idyllic past; it's to treat them as problems we can solve, as we have solved other problems in the past. In making the case for an Enlightenment newly recharged for the 21st century, Pinker shows how we can use our faculties of reason and sympathy to solve the problems that inevitably come with being products of evolution in an indifferent universe. We will never have a perfect world, but – defying the chorus of fatalism and reaction – we can continue to make it a better one.
"My new favourite book of all time."      Bill Gates
"A salutary reminder of the material progress modern science and commerce have delivered."                   New York Times
"Words can hardly do justice to the superlative range and liveliness of Pinker's investigations."  Independent
"Pinker is a paragon of exactly the kind of intellectual honesty and courage we need."                   New York Times
"If 2017 was a rough year for you, look no further than Steven Pinker's engaging new book, Enlightenment Now, to cheer you up. Conceived before Donald Trump even announced his candidacy, it could not have been better timed to clarify – and, for some, refute – the habits of mind that brought Trump and the GOP to power … Pinker's gift is to challenge us not only to update the Enlightenment, but to think beyond it."                          Washington Post
"Negative news is one reason why people consistently underestimate the progress humanity is making. To discern the true state of the world, Pinker says, we should use numbers. In Enlightenment Now, he does just that. The result is magnificent, uplifting and makes you want to rush to your laptop and close your Twitter account … Pinker is surely right. Things are not falling apart."                    Economist
How to Steal a Country: State Capture in South Africa by Robin Renwick
The vertiginous decline in political leadership from Nelson Mandela to Jacob Zuma has engulfed South Africa in a serious crisis over the past lost decade. Based on his personal experience of the key protagonists, former British ambassador to South Africa Lord Renwick introduces the reader to an astonishing array of rogues and villains, ministers taken captive, crimebusters who are criminals, investigators who don t investigate, prosecutors who don t prosecute, red berets, black hearts and compulsive liars, alongside some heroes and an authentic heroine.
The book reads like a crime novel as Renwick explores the ingenuity, audacity and impunity with which the South African state has been looted on an unimaginable scale, and how Bell Pottinger, KPMG, McKinsey and others became complicit in this process.
But, in the end, this is an uplifting story, as a remarkable press, judiciary and civil society combined to save South Africa and its constitution under serious threat. Now, as Cyril Ramaphosa takes the reins, How to Steal a Country looks ahead to a brighter future, though Ramaphosa will find that his greatest challenges are within his own party.
"A mind-boggling story of epic greed, theft and corruption and how South Africa was pulled back from the brink by a free press, courageous judges and civil society."         Wilbur Smith
"Mandatory reading for those wanting to understand how South Africa and the Mandela vision came perilously close to total destruction. Reads like a thriller."   John Battersby
"I am very honoured that this book is dedicated to me."                                Thuli Madonsela
Heist! South Africa's Cash-in-Transit Epidemic Uncovered by Annelise Burgess
Heist! is an in-depth look at 10 of South Africa's most audacious heists. From the 1996 'burning man' case, where four security guards were burnt alive in their armoured vehicle after a ferocious fight-back against highly trained mercenaries, to the 2016 robbery of a cash centre in Witbank, where a gang made off with almost R107 million after impersonating police officers, this is an impeccably researched reconstruction of an endemic crime phenomenon that some analysts warn could bring South Africa to its knees. Using the information gleaned from thousands of pages of court documents and press reports, as well as interviews with scores of police officers, crime-intelligence agents, prosecutors defence lawyers, researchers, journalists, security guards and the criminals themselves Heist! gives unprecedented insight into a type of crime that increased by a staggering 49 per cent in the first eight months of 2017 alone. As informative and thought-provoking as it is distressing, this is a book by an investigative journalist at the top of her game.
Sala Kahle District Six by Nomvuyo Ngcelwane
Nomvuyo Ngcelwane grew up in the heart of District Six. In poignant detail, she recreates her young life in a bustling community, with exciting social lives lived in a cosmopolitan, vibrant atmosphere. More than fifty years since the forced goodbyes, Nomvuyo's captivating history of black people living in District Six remains deeply affecting. She writes with great honesty, warmth, humour and heart, reaffirming the continuing need for social justice.
"Sala kahle, District Six is free of posturing. It has great documentary value. The fact that it is the memoir of an African woman adds to its already considerable interest."                            Vincent Kolbe
Wife's Tale by Aida Edemariam
The extraordinary story of an indomitable 95-year-old woman – and of the most extraordinary century in Ethiopia's history. A new Wild Swans.
A hundred years ago, a girl was born in the northern Ethiopian city of Gondar. Before she was ten years old, Yetemegnu was married to a man two decades her senior, an ambitious poet-priest. Over the next century her world changed beyond recognition. She witnessed Fascist invasion and occupation, Allied bombardment and exile from her city, the ascent and fall of Emperor Haile Selassie, revolution and civil war. She endured all these things alongside parenthood, widowhood and the death of children.
The Wife's Tale is an intimate memoir, both of a life and of a country. In prose steeped in Yetemegnu's distinctive voice and point of view, Aida Edemariam retells her grandmother's stories of a childhood surrounded by proud priests and soldiers, of her husband's imprisonment, of her fight for justice – all of it played out against an ancient cycle of festivals and the rhythms of the seasons. She introduces us to a rich cast of characters – emperors and empresses, scholars and nuns, Marxist revolutionaries and wartime double agents. And through these encounters she takes us deep into the landscape and culture of this many-layered, often mis-characterised country – and the heart of one indomitable woman.
"The power of Aida Endemariam's writing is precisely its ability to reach across the gaping chasm formed by time, alien tradition and unfamiliar mores, connecting up our common humanity."                                Michela Wrong, New Statesman
"Extraordinary vivid 'personal history'… Edemariam not only brings her grandmother to life but also conveys the complexity of a unique, still strongly religious African culture."          Andrew Lycett, Literary Review
"The Wife's Tale is unique, above all for its brilliant combination of big historical vistas with vivid physical details of life in Ethiopia … It is an exceptional biography."           Richard Holmes
"What brings this narrative flaring to life, though, is not the rigour of its research but its imagination and novelistic tone; Edemariam's prose climbs inside Yetemegnu's memories to inhabit them and bring her solidly, vividly, to life."                    Arifa Akbar, Observer
"The Wife's Tale is a remarkable achievement: meticuliously researched, finely wrought and deeply felt, it is the story of one woman's life lived, not so much against the backdrop of history, but in the midst of it."                 Aminatta Forna, author of The Memory of Love
"A window into a world that would otherwise be invisible to us."               Abraham Verghese, author of Cutting for Stone
Never Enough: A Way Through Addiction by Barney Hoskyns
"This book could save your life."                                John Crace
"An unblinking account of living with – and more importantly, beyond – addiction. Brave, clear-eyed and inspiring."                         John Niven
"A rich, uplifting memoir: Hoskyns portrays how painful inadequacy, masked by drugs, can be replaced by the messiness of ordinary life."    Oliver James
A few months after graduating with a 1st class honours degree from Oxford University, Barney Hoskyns sat in a damp Clapham basement and asked his best friend to inject him with heroin. From that moment on, for the next three years, Hoskyns is hopelessly hooked. This is the searingly honest story of what brought him to this place – and how he got himself out of it.
Barney Hoskyns is one of the leading music writers of our time: his books have ranged the musical landscape from Led Zeppelin to Tom Waits, from Laurel Canyon to Woodstock. His articles have appeared in NME, Melody Maker, Rolling Stone and Vogue, and in 2000 he founded Rock's Backpages.
Hoskyns beautifully describes the relationship between music and addiction, between love and infatuation. Never Enough is Hoskyns's raw, uncompromising and utterly compelling account of the highs and lows of life under the needle. Interspersed with photos and diary entries, Hosykns examines why he so willingly gave himself up to the death-grip of heroin, and what it took to finally free himself from it.
"The music critic's journey is filled with the beautiful as much as the damned … replete with insight into the price of cool and the infatuations that can tear us all apart."         New Statesman
"A powerful … recollection of these lost years: vivid, impressionistic … an ambitious, intelligent book."                   Andrew Anthony, The Observer
"A completely compelling memoir of addiction and redemption. Hoskyns has taken a highly personal subject and created a bold and rewarding account in which we may all find purpose and value."           Simon Garfield
"Erudite and ruminative memoir . . . his writing is worth savouring . . . Never Enough is substantial and satisfying."                          TLS
Divided: Why We're Living in an Age of Walls by Tim Marshall
We feel more divided than ever.
This riveting analysis tells you why.
Walls are going up. Nationalism and identity politics are on the rise once more. Thousands of miles of fences and barriers have been erected in the past ten years, and they are redefining our political landscape.
There are many reasons why we erect walls, because we are divided in many ways: wealth, race, religion, politics. In Europe the ruptures of the past decade threaten not only European unity, but in some countries liberal democracy itself. In China, the Party's need to contain the divisions wrought by capitalism will define the nation's future. In the USA the rationale for the Mexican border wall taps into the fear that the USA will no longer be a white majority country in the course of this century.
Understanding what has divided us, past and present, is essential to understanding much of what's going on in the world today. Covering China; the USA; Israel and Palestine; the Middle East; the Indian Subcontinent; Africa; Europe and the UK, bestselling author Tim Marshall presents a gripping and unflinching analysis of the fault lines that will shape our world for years to come.
"A timely and exhilarating clamber over the walls of history."     Peter Frankopan, author of The Silk Roads

"Accomplished, well researched and pacey … for anyone who wants to look beyond the headlines and explore the context of some of the biggest challenges facing the world today, it is a fascinating and fast read"                            City AM
"Accessible and timely … ultimately, Marshall's lesson is one that we should all heed: differences can be overcome"                           Prospect
"A very knowledgeable, timely book and a good primer on current problems in a longer-term context"                    Irish News
Russian Roulette: The Inside Story of Putin's War on America and the Election of Donald Trump by Michael Isikoff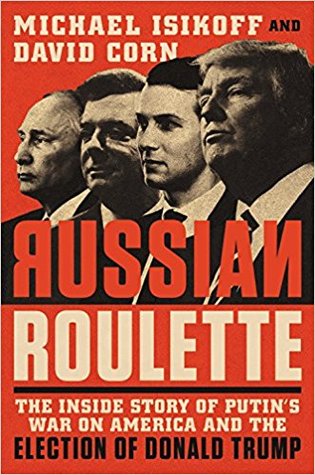 #1 NEW YORK TIMES BESTSELLER
The incredible, harrowing account of how American democracy was hacked by Moscow as part of a covert operation to influence the U.S. election and help Donald Trump gain the presidency.
Russian Roulette is a story of political skullduggery unprecedented in American history. It weaves together tales of international intrigue, cyber espionage, and superpower rivalry. After U.S.-Russia relations soured, as Vladimir Putin moved to reassert Russian strength on the global stage, Moscow trained its best hackers and trolls on U.S. political targets and exploited WikiLeaks to disseminate information that could affect the 2016 election.
The Russians were wildly successful and the great break-in of 2016 was no "third-rate burglary." It was far more sophisticated and sinister — a brazen act of political espionage designed to interfere with American democracy. At the end of the day, Trump, the candidate who pursued business deals in Russia, won. And millions of Americans were left wondering, what the hell happened? This story of high-tech spying and multiple political feuds is told against the backdrop of Trump's strange relationship with Putin and the curious ties between members of his inner circle — including Paul Manafort and Michael Flynn — and Russia.
Russian Roulette chronicles and explores this bizarre scandal, explains the stakes, and answers one of the biggest questions in American politics: How and why did a foreign government infiltrate the country's political process and gain influence in Washington?
"Two of the best and most accomplished investigative reporters of their generation, two of the best investigative reporters we have in this country…[A] superpower reporting team."                           Rachel Maddow
"Russian Roulette is…the most thorough and riveting account."                                New York Times
"Russian Roulette performs an important service in tracing how establishment Washington…came to understand that what Russia was (and reportedly is still) up to was not routine espionage…[Russian Roulette] is engaging, smart."                          Washington Post
Soon: An Overdue History of Procrastination by Andrew Santella
"Well-researched…[Soon] argues that in many cases eminent figures have done great work while putting off work they were supposed to be doing. Procrastination might, for some people, be part of innovation and the creative process."                      Wall Street Journal
A fun and erudite celebration of procrastination
An entertaining, fact-filled defense of the nearly universal tendency to procrastinate, drawing on the stories of history's greatest delayers, and on the work of psychologists, philosophers, and behavioral economists to explain why we put off what we're supposed to be doing and why we shouldn't feel so bad about it.
Like so many of us, including most of America's workforce, and nearly two-thirds of all university students, Andrew Santella procrastinates. Concerned about his habit, but not quite ready to give it up, he set out to learn all he could about the human tendency to delay. He studied history's greatest procrastinators to gain insights into human behavior, and also, he writes, to kill time, "research being the best way to avoid real work."
He talked with psychologists, philosophers, and priests. He visited New Orleans' French Quarter, home to a shrine to the patron saint of procrastinators.  And at the home of Charles Darwin outside London, he learned why the great naturalist delayed writing his masterwork for more than two decades.
Drawing on an eclectic mix of historical case studies in procrastination—from Leonardo da Vinci to Frank Lloyd Wright, and from Old Testament prophets to Civil War generals—Santella offers a sympathetic take on habitual postponement. He questions our devotion to "the cult of efficiency" and suggests that delay and deferral can help us understand what truly matters to us. Being attentive to our procrastination, Santella writes, means asking, "whether the things the world wants us to do are really worth doing."
"Soon is an utter delight. Casually erudite, full of delicious anecdotes and brutal honesty, it is catnip, in book form, for procrastinators and non-procrastinators alike."                Jennifer Egan, author of Manhattan Beach
The Book Thieves: The Nazi Looting of Europe's Libraries & the Race to Return a Literary Inheritance  by Anders Rydell
For readers of The Monuments Men and The Hare with Amber Eyes, the story of the Nazis' systematic pillaging of Europe's libraries, and the small team of heroic librarians now working to return the stolen books to their rightful owners.
While the Nazi party was being condemned by much of the world for burning books, they were already hard at work perpetrating an even greater literary crime. Through extensive new research that included records saved by the Monuments Men themselves—Anders Rydell tells the untold story of Nazi book theft, as he himself joins the effort to return the stolen books. When the Nazi soldiers ransacked Europe's libraries and bookshops, large and small, the books they stole were not burned. Instead, the Nazis began to compile a library of their own that they could use to wage an intellectual war on literature and history. In this secret war, the libraries of Jews, Communists, Liberal politicians, LGBT activists, Catholics, Freemasons, and many other opposition groups were appropriated for Nazi research, and used as an intellectual weapon against their owners. But when the war was over, most of the books were never returned. Instead many found their way into the public library system, where they remain to this day.
Now, Rydell finds himself entrusted with one of these stolen volumes, setting out to return it to its rightful owner. It was passed to him by the small team of heroic librarians who have begun the monumental task of combing through Berlin's public libraries to identify the looted books and reunite them with the families of their original owners. For those who lost relatives in the Holocaust, these books are often the only remaining possession of their relatives they have ever held. And as Rydell travels to return the volume he was given, he shows just how much a single book can mean to those who own it.
"A chilling reminder of Hitler's twisted power."                   BBC
"This history can still startle and surprise us; that, as researchers ask new questions and follow new leads, revelations are still possible . . . Rydell's passion for the subject is undeniable. Serving as a courier, he manages to convey the emotional power of returning even a single book to a grateful descendant who has lost so much else."                         Chicago Tribune
"Rydell's tale is a fascinating blend of intellectual history, detective story, and "restitution activism" that cannot help but inspire its readers."         LA Review of Books
Elastic: Flexible Thinking in a Constantly Changing World by Leonard Mlodinow
"Timely and engrossing. . . a fascinating exploration of one of the most important topics: how the human mind deals with change."                              Charles Duhigg, author of The Power of Habit
The bestselling author of The Drunkard's Walk and Subliminal unlocks the secrets of flexible thinking.
What do Pokémon Go and Mary Shelley's Frankenstein have in common?
Why do some businesses survive, and others fail at the first sign of change?
What gives the human brain the edge over computers?
The answer: Elastic Thinking. It's an ability we all possess, and one that we can all learn to hone in order to succeed, at work and in our everyday lives.
Here Leonard Mlodinow, whose own flexible thinking has taken him from physics professor to TV scriptwriter and bestselling author, takes us on a revelatory exploration of how elasticity works. He draws on cutting-edge neuroscience to show how, millennia ago, our brains developed an affinity for novelty, idea generation and exploration. He discovers how flexible thinking enabled some of the greatest artists, writers, musicians and innovators to create paradigm shifts. He investigates the organisations that have demonstrated an elastic ability to adapt to new technologies. And he reveals how you can test your own brain power and increase your capacity for elastic thinking.
By uncovering the secrets of our flexible minds, Elastic explains how to thrive in an endlessly dynamic world, at a time when an ability to adapt is more important than ever before.
"Elegant and interesting. . . packed with insights, puzzles and philosophical interludes. . . While nodding to the business market, Elastic is refreshingly free of the curious moralising that often accompanies such how-to guides."            Steven Poole, Guardian
"A manifesto for intellectual flexibility. . . If we are to thrive in this new world, argues bestselling science writer Leonard Mlodinow, we're going to need less linear, logical, analytic reasoning and more creative 'elastic thinking'."                          Julian Baggini, Financial Times
"A book of sparkling intelligence, written with humour and grace. If you read only one book of accessible science this year, let this be the one."                         Mark Williams, author of Mindfulness, Emeritus Professor of Clinical Psychology, University of Oxford
"A fascinating, useful look into how the brain works. Perfect for neophiliacs and everyone else who's dealing with a changing world."                             Seth Godin, author of Tribes
"Leonard Mlodinow never fails to make science both accessible and entertaining."           Stephen Hawking
Two Sisters: Into the Syrian Jihad by Asne Seierstad
One morning in October 2013, nineteen-year-old Ayan Juma and her sixteen-year-old sister Leila left their family home in Oslo. Later that day they sent an email to their parents. 'Peace, God's mercy and blessings upon you, Mum and Dad … Please do not be cross with us…'
Leila and Ayan had decided to travel to Syria, 'and help out down there as best we can'. They had been planning for months. By the time their desperate father Sadiq tracks them to Turkey, they have already crossed the border. But Sadiq is determined to find them.
What follows is the gripping, heartbreaking story of a family ripped apart. While Sadiq risks his own life to bring his daughters back, at home his wife Sara begins to question their life in Norway. How could her children have been radicalised without her knowledge? How can she protect her two younger sons from the same fate?
Åsne Seierstad – with the complete support of the Juma family – followed the story from the beginning, through its many dramatic twists and turns. It's a tale that crosses from Sadiq and Sara's original home in Somalia, to their council estate in Oslo, to Turkey and to Syria – where two teenage sisters must face the shocking consequences of their decision.
"A modern tragedy. And a universal one … None of us truly knows what teenagers think, behind their closed doors, nor what tomorrow will bring."         The Times
"Hauntingly written, this book is both a masterpiece and a masterclass in investigative journalism."        Christina Lamb, Sunday Times
"Intricate, compelling."                 Observer
"Simply magnificent … One of the most important books of our time."   Svenska Dagbladet
"Åsne Seierstad is the supreme non-fiction writer of her generation. Her latest work is haunting, luminously written and compelling. A brilliant book. Two Sisters isn't only the story of how a pair of teenage girls became radicalised but an unsparing portrait of our own society – of its failings and its joys."                            Luke Harding, author of Collusion
"Two Sisters is a masterwork. Brilliantly conceived, scrupulously reported and beautifully written, this book is compulsive reading … Seierstad fixes her lens on one of the most disturbing conundrums of our time – what leads ordinary people to become terrorists?"                  Jon Lee Anderson
"Meticulously documented, full of drama … filled with smuggling, violence, ever-changing loyalties and tension … this is a tale fluently told, and a thriller as well."                 Kate Adie, Literary Review
Feminist Revolution: The Struggle for Women's Liberation by Bonnie Morris and D.M. Withers
Oprah's book club has declared The Feminist Revolution a must-read for Women's History Month.
The Feminist Revolution offers an overview of women's struggle for equal rights in the late twentieth century. Beginning with the auspicious founding of the National Organization for Women in 1966, at a time when women across the world were mobilizing individually and collectively in the fight to assert their independence and establish their rights in society, the book traces a path through political campaigns, protests, the formation of women's publishing houses and groundbreaking magazines, and other events that shaped women's history. It examines women's determination to free themselves from definition by male culture, wanting not only to 'take back the night' but also to reclaim their bodies, their minds, and their cultural identity. It demonstrates as well that the feminist revolution was enacted by women from all backgrounds, of every colour, and of all ages and that it took place in the home, in workplaces, and on the streets of every major town and city.
This sweeping overview of the key decades in the feminist revolution also brings together for the first time many of these women's own unpublished stories, which together offer tribute to the daring, humour, and creative spirit of its participants.
Directorate S: The C.I.A. and America's Secret Wars in Afghanistan and Pakistan, 2001–2016 by Steve Coll
"Spellbinding … a magisterial account of the great tragedy of our age … it is a classic."  Evening Standard
"In the finest traditions of American investigative journalism."                    The Times
"Spectacular … makes Bourne movies pale in comparison."                          Financial Times
From the Pulitzer Prize winning of the acclaimed Ghost Wars, this is the full story of America's grim involvement in the affairs of Afghanistan from 2001 to 2016. In the wake of the terrible shock of 9/11, the C.I.A. scrambled to work out how to destroy Bin Laden and his associates. The C.I.A. had long familiarity with Afghanistan and had worked closely with the Taliban to defeat the Soviet Union there. A tangle of assumptions, old contacts, favours and animosities were now reactivated. Superficially the invasion was quick and efficient, but Bin Laden's successful escape, together with that of much of the Taliban leadership, and a catastrophic failure to define the limits of NATO's mission in a tough, impoverished country the size of Texas, created a quagmire which lasted many years.
At the heart of the problem lay 'Directorate S', a highly secretive arm of the Pakistan state which had its own views on the Taliban and Afghanistan's place in a wider competition for influence between Pakistan, India and China, and which assumed that the U.S.A. and its allies would soon be leaving.
Steve Coll's remarkable new book tells a powerful, bitter story of just how badly foreign policy decisions can go wrong and of many lives lost.
"A masterful and entertaining account … the story is delivered with a literary prowess that has been absent in previous western accounts of America's longest running war."                     Rafia Zakaria, Guardian
"Impressively detailed, stylishly crafted and authoritative… as gloomy as it is compelling."                           Economist
Civilisations: First Contact / The Cult of Progress by David Olusoga
Companion to the major new BBC documentary series Civilisations, presented by Mary Beard, David Olusoga and Simon Schama
Oscar Wilde said 'Life imitates Art far more than Art imitates Life.' Was he right? In Civilisations, David Olusoga travels the world to piece together the shared histories that link nations.
In Part One, First Contact, we discover what happened to art in the great Age of Discovery, when civilisations encountered each other for the first time. Although undoubtedly a period of conquest and destruction, it was also one of mutual curiosity, global trade and the exchange of ideas.
In Part Two, The Cult of Progress, we see how the Industrial Revolution transformed the world, impacting every corner, and every civilisation, from the cotton mills of the Midlands through Napoleon's conquest of Egypt to the decimation of both Native American and Maori populations and the advent of photography in Paris in 1839.
Incredible art – both looted and created – relays the key events and their outcomes throughout the world.
"Olusoga is a smart and inventive narrator, with a keen historical curiosity and effortless style."     Guardian
"Told with great fluency and clarity of style … a highly readable and engaging account."                               Kwasi Kwarteng, Sunday Times
Happy Reading!