Fiction
The Wicked Cometh by Laura Carlin
'We have no need to protect ourselves from the bad sort because WE are the bad sort . . .'
Down the murky alleyways of London, acts of unspeakable wickedness are taking place and the city's vulnerable poor are disappearing from the streets. Out of these shadows comes Hester White, a bright young woman who is desperate to escape the slums by any means possible.
When Hester is thrust into the world of the aristocratic Brock family, she leaps at the chance to improve her station in life under the tutelage of the fiercely intelligent and mysterious Rebekah Brock.
But whispers from her past slowly begin to poison her new life and both she and Rebekah are lured into the most sinister of investigations, dragging them into the blackest heart of a city where something more depraved than either of them could ever imagine is lurking. . .
A compelling page-turner from a gifted new voice in historical fiction, The Wicked Cometh is the perfect read for fans of The Witchfinder's Sister, Fingersmith and The Essex Serpent.
Book of Joan by Lidia Yuknavitch
THE RESISTANCE STARTS NOW
In the near future, world wars have transformed the earth into a battleground. Fleeing the unending violence and the planet's now-radioactive surface, humans have regrouped to a mysterious platform known as CIEL, hovering over their erstwhile home. The changed world has turned evolution on its head: the surviving humans have become sexless, hairless, pale-white creatures floating in isolation, inscribing stories upon their skin.
Out of the ranks of the endless wars rises Jean de Men, a charismatic and bloodthirsty cult leader who turns CIEL into a quasi-corporate police state. A group of rebels unite to dismantle his iron rule—galvanized by the heroic song of Joan, a child-warrior who possesses a mysterious force that lives within her and communes with the earth. When de Men and his armies turn Joan into a martyr, the consequences are astonishing. And no one—not the rebels, Jean de Men, or even Joan herself—can foresee the way her story and unique gift will forge the destiny of an entire world for generations.
A riveting tale of destruction and love found in the direst of places—even at the extreme end of post-human experience—Lidia Yuknavitch's The Book of Joan raises questions about what it means to be human, the fluidity of sex and gender, and the role of art as a means for survival.
100 Notable Books of 2017, New York Times
25 Most Anticipated Books by Women for 2017, ELLE
32 Most Exciting Books Coming Out in 2017, BuzzFeed
15 Best Books of 2017, Esquire
33 New Books to Read in 2017, Huffington Post
New York Times Book Review Editor's Choice
"Brilliant and incendiary, mixing realism and fabulism."                   New York Times Book Review
"The Book of Joan has the same unflinching quality as earlier works by Josephine Saxton, Doris Lessing, Frank Herbert, Ursula K. Le Guin and J.G. Ballard. Yet it's also radically new, full of maniacal invention and page-turning momentum . . . A rich, heady concoction, rippling with provocative ideas"                            Jeff VanderMeer
"A raucous celebration, a searing condemnation, and fiercely imaginative retelling of Joan of Arc's transcendent life."                                 Roxane Gay
"With her verve and bold imagination, she's earned the throne left empty since the death of David Foster Wallace."                                Chuck Palahniuk
"All my youth I gloried in the wild, exulting, rollercoaster prose and questing narratives of Henry Miller, Charles Bukowski, and Jack Kerouac, but cringed at the misogyny; couldn't we have the former without the latter? We can, because: Lidia Yuknavitch. Buckle your seat belts; it's gonna be a wild feminist ride."                          Rebecca Solnit
Fire Sermon by Jamie Quatro
Maggie is entirely devoted to her husband Thomas, their two beautiful children, and to God.
But then what begins as innocent letter writing with poet James starts to become something far more erotically charged, their meeting of minds threatening to become a meeting of bodies.
As everything Maggie believes in is thrown into doubt the reader is drawn ever deeper into the battleground of her soul.
Fire Sermon by Jamie Quatro is a daring debut novel of obsession, desire and salvation that shows the radical light and dark of love itself. This is a visceral, rich and devastating portrait of loves lived and lost that cannot fail to echo in your own experience.
"This book is bright and dark by turns but always shot through with a vital, unerring grace. Plus it's about love and death, sex and God. What more could a reader want?"                   Jenny Offill, author of Dept of Speculation
"A dogged, brutally thoughtful piece of work, and gives us a writer of great originality and apparent artistic maturity who seems to have come out of nowhere … Strange, thrilling, and disarmingly honest."                   New York Times Book Review
"A brilliant new voice in American fiction has arrived. Bright, sharp, startling, utterly distinctive, passionate, and secretive, Jamie Quatro's stories are missives from deep within the landscape of American womanhood. They take you by the heart and throat, shake you awake, and ask you to ponder the mysteries of love, parenthood, and marriage. She has earned a place alongside Amy Hempel, Lydia Davis, and Alice Munro."                             David Means
Quintember by Richard Major
When there are high crimes to be covered up, mysteries to be wrapped in enigmas, or a murderer to be liquidated – literally – there is only one man in England who can be trusted with the task: Felix Culpepper, tutor in Classics at St. Wygefortis' College, Cambridge, and assassin-at-large for the British Establishment.
From the eerie deserts of New Mexico to the high-rolling hotels of the Adriatic, Culpepper moves with consummate ease and an unexpected penchant for guns, drugs and esoteric methods of murder – all to save himself from the drudgery of cramming Latin into the privileged yet empty skulls of the dregs of Britain's aristocracy.
With an intellectual vanity that rivals Holmes, more self-esteem than Bond and a blood-steeped amorality that out-Ripleys Hannibal Lecter, Culpepper is the ideal hero for our debased days. And only in his student, sidekick (and pending Nemesis) Margot ffontaines-Laigh, does he meet his match.
"Rarely does an author have so fresh and lush a voice. Major's writing feels wholly new, with the rib-cracking dry humor of Wodehouse, a dash of Waugh, and a Joycean love of the sound of words. You'll want to read lines aloud and I laughed repeatedly over the course of the first few pages. Masterly, fresh, witty, this is a major new voice."                            Noah Charney, best-selling author of The Art Thief
"Engagingly devious: H. H. Munro ravished by Simon Raven."                       Robin Stones
The Melody by Jim Crace
"The Melody takes its place among his finest [novels] . . . an ecological fable for modern times."                                   Guardian
Alfred Busi, famed in his town for his music and songs, is mourning the recent death of his wife and quietly living out his days in the large villa he has always called home. Then one night Busi is attacked by a creature he disturbs as it raids the contents of his larder. Busi is convinced that what assaulted him was no animal, but a child, 'innocent and wild', and his words fan the flames of old rumour – of an ancient race of people living in the bosk surrounding the town – and new controversy: the town's paupers, the feral wastrels at its edges, must be dealt with. Once and for all.
Lyrical and warm, intimate and epic, The Melody by Jim Crace tracks the few days that will see Busi and the town he loves altered irrevocably. This is a story about grief and ageing, about reputation and the loss of it, about love and music and the peculiar way myth seeps into real life. And it is a political novel too – a rallying cry to protect those we persecute.
"The Melody is an ambitious, powerful work which won't disappoint his growing band of enthusiasts."                     Big Issue
"Strange, unsettling, brilliant – everything you'd expect from one of our most original and inventive novelists."                       Observer
"The Melody is at its most poignant on the subject of growing old . . . every sentence is packed with Crace's characteristic lyricism . . . Anybody who reads The Melody will find plenty to admire and chew on."                             The Times
The House of Impossible Beauties by Joseph Cassara
NAMED A MOST ANTICIPATED BOOK OF 2018 BY Buzzfeed • Esquire • Bustle • The Millions • The Wall Street Journal • Entertainment Weekly • Nylon • Elle • Dazed • The Irish Times
"Cassaras's propulsive and profound first novel, finding one's home in the world – particularly in a subculture plagued by fear and intolerance from society – comes with tragedy as well as extraordinary personal freedom."                     Esquire
A gritty and gorgeous debut inspired by the real House of Xtravaganza made famous by the seminal documentary Paris Is Burning
It's 1980 in New York City, and nowhere is the city's glamour and energy better reflected than in the burgeoning Harlem ballroom scene, where seventeen-year-old Angel first comes into her own. Burned by her traumatic past, Angel is new to the drag world, and has a yearning to help create a family for those without. When she falls in love with Hector, a beautiful young man who dreams of becoming a professional dancer, the two decide to form the House of Xtravaganza, the first-ever all-Latino house in the ballroom circuit.
Into the house come Venus, a whip-smart trans girl who dreams of finding a rich man to take care of her; Juanito, a quiet boy who loves fabrics and design; and Daniel, a butch queen who accidentally saves Venus' life. The Xtravaganzas must learn to navigate sex work, addiction and persistent abuse, leaning on each other as bulwarks against a world that resists them. All are ambitious, resilient and determined to control their own fates, even as they hurtle toward devastating consequences.
Told in a voice that brims with wit, rage, tenderness, and fierce yearning, The House of Impossible Beauties is a tragic story of love, family, and the dynamism of the human spirit.
"The House of Impossible Beauties tells of a search not only for respect but, above all, love in a time and place that seeks to starve its characters of both… From these threads of fact and myth, Cassara runs up a fictional ensemble that craftily stitches glamour and grit."                            Financial Times
The Break by Katherina Vermette
When Stella, a young Metis mother, looks out her window one evening and spots someone in trouble on the Break — a barren field on an isolated strip of land outside her house — she calls the police to alert them to a possible crime.
In a series of shifting narratives, people who are connected, both directly and indirectly, with the victim — police, family, and friends — tell their personal stories leading up to that fateful night. Lou, a social worker, grapples with the departure of her live-in boyfriend. Cheryl, an artist, mourns the premature death of her sister Rain. Paulina, a single mother, struggles to trust her new partner. Phoenix, a homeless teenager, is released from a youth detention centre. Officer Scott, a Metis policeman, feels caught between two worlds as he patrols the city. Through their various perspectives a larger, more comprehensive story about lives of the residents in Winnipeg's North End is exposed.
A powerful intergenerational family saga, The Break showcases Vermette's abundant writing talent and positions her as an exciting new voice in literary fiction.
"Katherena Vermette's debut novel, The Break, takes a tough, close-up look at an extended family in Winnipeg, tackling along the way a side of female life that's often hard to acknowledge: the violence of girls and women sometimes display towards other girls and women, and the power struggles among them. In The Break, the characters may be Metis, but the motivations and emotions are surely universal. This is an accomplished writer who will go far."                                                 Margaret Atwood
"The lives of the girls and women in The Break are not easy, but their voices — complex, urgent, and unsparing — lay bare what it means to survive, not only once, but multiple times, against the forces of private and national histories. Katherena Vermette is a tremendously gifted writer, a dazzling talent." – Madeleine Thien
Michael K by Nthikeng Mohlele
How is it that a character from literary fiction can so alter the landscapes he touches, even as he – in his self-imposed isolation – seeks to avoid them? How is it that Michael K, bewildered and bewildering, can remain so fragile yet so present, so imposing without attempting to be so?
In this response to JM Coetzee's classic masterpiece, Life & Times of Michael K, Nthikeng Mohlele dabbles in the artistic and speculative in a unique attempt to unpack the dazed and disconnected world of the title character, his solitary ways, his inventiveness, but also to show how astutely Michael K holds up a mirror to those whose paths he inadvertently crosses.
Michael K explores the weight of history and of conscience, thus wrestling the character from the confines of literary creation to the frontiers of artistic timelessness.
Under Glass by Claire Robertson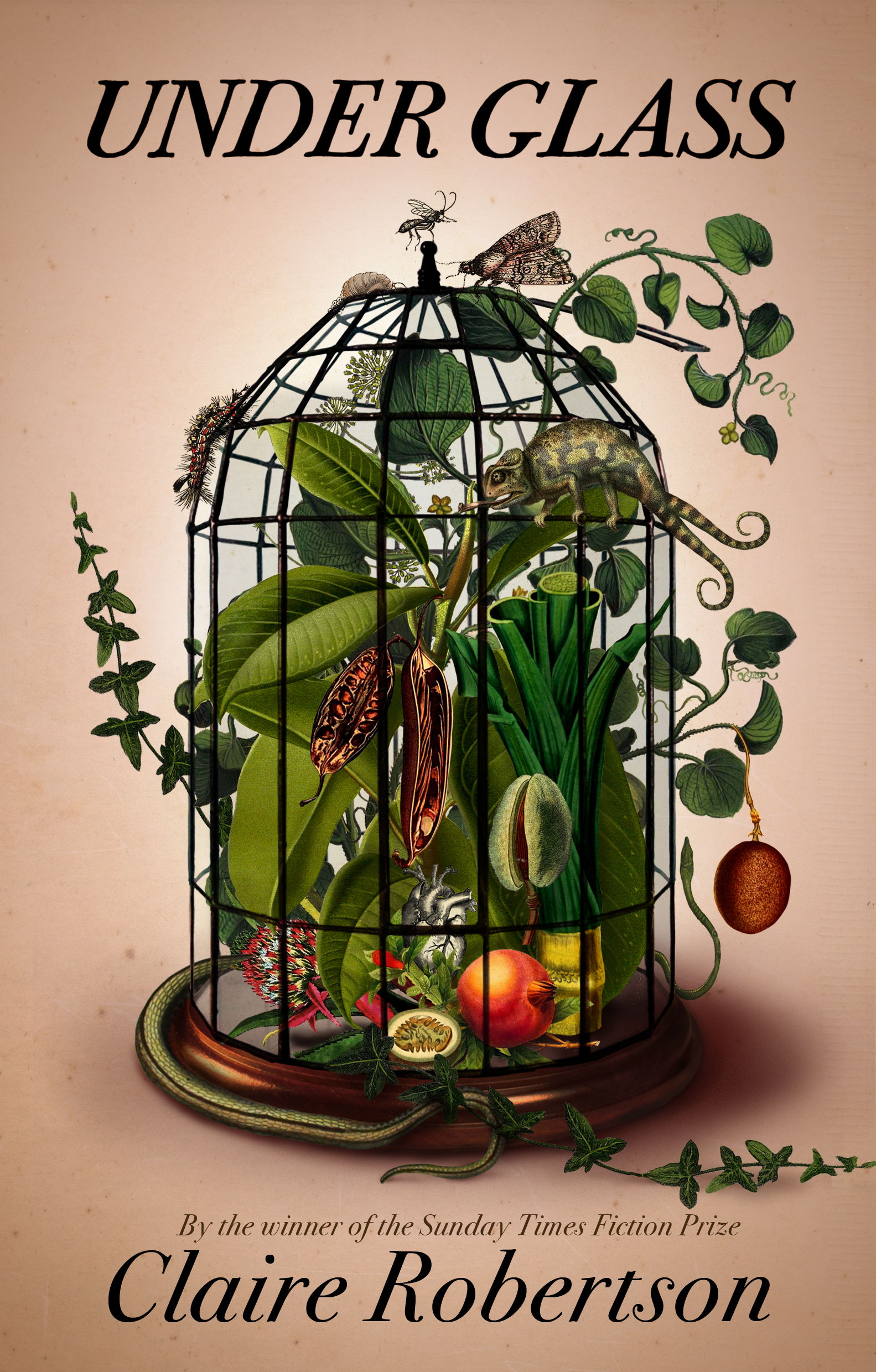 In 1857 a young Englishwoman arrives in Port Natal from India to make a new life for her family among settlers, homesteaders, and sugar-cane farmers. She is with her daughter and the child's ayah, and has been travelling for eleven months to join her husband, already deep in the hinterland.
Her father-in-law has staked them their passage, a sum for settlement and an arrangement for the purchase of land, but there are conditions to his generosity that will have a lasting effect on the pair, and particularly on their fifth child, Cosmo, born years later.
It is on the family's sugar-cane farm that the reader begins to understand that there is something peculiar about young Cosmo, something that must be kept secret.
At once an intriguing mystery and a meditation on the region's colonial history, Under Glass is a high-stakes narrative of deception and disguise by one of South Africa's finest novelists.
The Hoarder by Jess Kidd
Maud Drennan – underpaid carer and unintentional psychic – is the latest in a long line of dogsbodies for the ancient, belligerent Cathal Flood. Yet despite her best efforts, Maud is drawn into the mysteries concealed in his filthy, once-grand home. She realises that something is changing: Cathal, and the junk-filled rooms, are opening up to her.
With only her agoraphobic landlady and a troop of sarcastic ghostly saints to help, Maud must uncover what lies beneath Cathal's decades-old hostility, and the strange activities of the house itself. And if someone has hidden a secret there, how far will they go to ensure it remains buried?
"This dark but comical tale of haunting and hoarding ensnares . . . [Kidd's] imagination is vivid . . . Brilliant"                             The Times
"A lyrical gothic detective saga . . . Wonderfully enigmatic and complex . . . [Kidd] is a writer with a poet's skill of balancing clarity and inventive flair"                         Guardian
"Excellent . . . The observations are sharp and humorous . . . with pages of inventive and colourful description . . . The Hoarder is a strong follow-up from a very talented writer who seems to be honing her skills"                          Sunday Times
"Superb . . . Kidd writes brilliantly . . . A rather impressive second novel, whose imaginative prowess marks its author as one to watch"                    John Boyne, Irish Times
Strange Bird by Jeff Vandermeer
The Strange Bird – from New York Times bestselling novelist Jeff VanderMeer – expands and weaves deeply into the world of his "thorough marvel"* of a novel, Borne.
The Strange Bird is a new kind of creature, built in a laboratory–she is part bird, part human, part many other things. But now the lab in which she was created is under siege and the scientists have turned on their animal creations. Flying through tunnels, dodging bullets, and changing her colors and patterning to avoid capture, the Strange Bird manages to escape.
But she cannot just soar in peace above the earth. The sky itself is full of wildlife that rejects her as one of their own, and also full of technology–satellites and drones and other detritus of the human civilisation below that has all but destroyed itself. And the farther she flies, the deeper she finds herself in the orbit of the Company, a collapsed biotech firm that has populated the world with experiments both failed and successful that have outlived the corporation itself: a pack of networked foxes, a giant predatory bear. But of the many creatures she encounters with whom she bears some kind of kinship, it is the humans–all of them now simply scrambling to survive–who are the most insidious, who still see her as simply something to possess, to capture, to trade, to exploit. Never to understand, never to welcome home.
With The Strange Bird, Jeff VanderMeer has done more than add another layer, a new chapter, to his celebrated novel Borne. He has created a whole new perspective on the world inhabited by Rachel and Wick, the Magician, Mord, and Borne–a view from above, of course, but also a view from deep inside the mind of a new kind of creature who will fight and suffer and live for the tenuous future of this world.
"VanderMeer's apocalyptic vision, with its mix of absurdity, horror, and grace, can't be mistaken for that of anyone else. Inventive, engrossing, and heartbreaking, Borne finds [VanderMeer] at a high point of creative accomplishment."                                 San Francisco Chronicle
Short Stories
Soweto Under the Apricot Tree by Niq Mhlongo
"This apricot tree has multiple souls that fill me with wonder every morning and enchant me by afternoon. This tree has bitter-sweet memories, just like the fruit it bears."
If the apricot trees of Soweto could talk, what stories would they tell? This short story collection provides an imaginative answer. Imbued with a vivid sense of place, it captures the vibrancy of the township and surrounds. Told with satirical flair, life and death are intertwined in these tales where funerals and the ancestors feature strongly; where cemeteries are places to show off your new car and catch up on the latest gossip.
Populating these stories is a politician mesmerised by his mistress's manicure, zama-zamas running businesses underground, a sangoma with a remedy for theft, soccer fans ready to mete out a bloody justice, a private dancer in love and many other intriguing characters.
Take your seat under the apricot tree and be enthralled by tales that are both entertaining and thought-provoking.
The Fatuous State of Severity by Phumlani Pikoli
The Fatuous State of Severity is a fresh collection of short stories and illustrations that explores themes surrounding the experiences of a generation of young, urban South Africans coping with the tensions of social media, language insecurities and relationships of various kinds.
Intense and provocative, this new edition of the book, which was first self-published in 2016, features six additional stories as well as an introductory essay on Phumlani Pikoli's publishing journey.
Non-Fiction
Educated by Tara Westover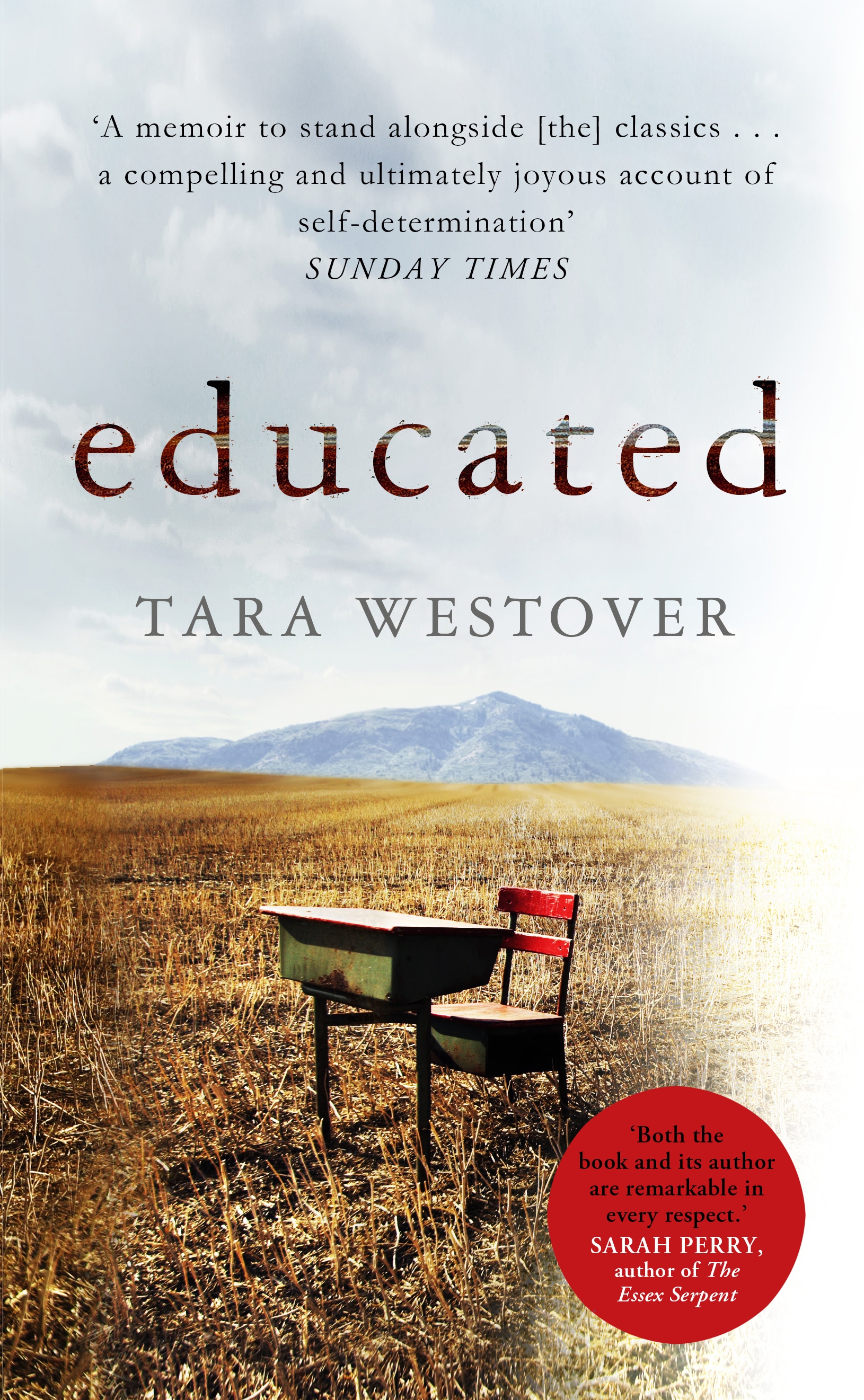 "A memoir to stand alongside classics by the likes of Jeanette Winterson and Lorna Sage … a compelling and ultimately joyous account of self-determination."    Sunday Times
Tara Westover grew up preparing for the End of Days, watching for the sun to darken, for the moon to drip as if with blood. She spent her summers bottling peaches and her winters rotating emergency supplies, hoping that when the World of Men failed, her family would continue on, unaffected.
She hadn't been registered for a birth certificate. She had no school records because she'd never set foot in a classroom, and no medical records because her father didn't believe in doctors or hospitals. According to the state and federal government, she didn't exist.
As she grew older, her father became more radical, and her brother, more violent. At sixteen Tara decided to educate herself. Her struggle for knowledge would take her far from her Idaho mountains, over oceans and across continents, to Harvard and to Cambridge. Only then would she wonder if she'd travelled too far. If there was still a way home.
Educated is an account of the struggle for self-invention. It is a tale of fierce family loyalty, and of the grief that comes with the severing of the closest of ties. With the acute insight that distinguishes all great writers, from her singular experience Westover has crafted a universal coming-of-age story that gets to the heart of what an education is and what it offers: the perspective to see one's life through new eyes, and the will to change it.
"A memoir to stand alongside classics by the likes of Jeanette Winterson and Lorna Sage . . . a compelling and ultimately joyous account of self-determination."                              Sunday Times
"A dazzling example of what you can achieve if you set your mind to something…an inspirational, truly unique coming-of-age tale."                       BBC Ones to Watch in 2018
"[A] superb memoir… Westover's journey from a remote corner of the American west to one of the world's grandest seats of learning is extraordinary . . . Her story, of fighting to be herself, is as old as the hills she came from, but Westover gives us such a fresh, absorbing take that it deserves to bring her own private Idaho into the bestseller lists, book groups and, eventually, cinemas." The Times
"Her story is remarkable, as each extreme anecdote described in tidy prose attests. That someone who grew up in her circumstances could achieve as much as she has is astonishing . . . The central tension she wrestles with throughout her book is how to be true to herself without alienating her family. Her upbringing was extraordinary, but that struggle is not."                      Economist
Coalition Country by Leon Schreiber
We are on the cusp of a momentous change.
The ANC has governed South Africa for more than two decades but its iron grip is slipping. For the first time since 1994 there is no guarantee that it will retain power. If ANC support drops below 50% in the 2019 elections, the political landscape will be transformed dramatically.
Will Mmusi Maimane and Julius Malema be in charge? Or will the ANC and the EFF join forces? What will this mean for our nation?
If This Be Treason by Helen Joseph
"Jy's 'n Bantu!" I see Lilian [Ngoyi] close her lips firmly. The younger wardress repeats "African" under her breath and sniggers. Then to our horror the wardress snaps out at Lilian "Trek uit!" We are paralysed and the order is repeated in English, "Take your clothes off!"
Helen Joseph, founding member of the ANC's ally, the Congress of Democrats, was one of the main organisers in the Women's March of 9 August 1956. Arrested on a charge of high treason in 1956, and banned the next year, Helen suffered constant persecution. The first person in South Africa to be placed under house arrest, she survived several assassination attempts.
In this personal account, Joseph writes about enduring the Treason Trial – one of the longest and most important trials in South African history, where she stood accused along with Nelson Mandela and Walter Sisulu. With disarming honesty, she shares stories of the women's prison, the behind-the-scenes discussions with their defence team, the constant daily humiliations, but also their perseverance and small triumphs.
This book, originally banned and not available for decades, adds a vital dimension to our understanding of South Africa's recent history.
"Helen's diary works on another level − that of the human condition. It should be read by everyone who wants to know what it was like at that time."     Walter Sisulu
"An important contribution to the literature of the liberatory movement."              Chief Albert Luthuli
Black Edge: Inside Information, Dirty Money, and the Quest to Bring Down the Most Wanted Man on Wall Street by Sheelah Kolhatkar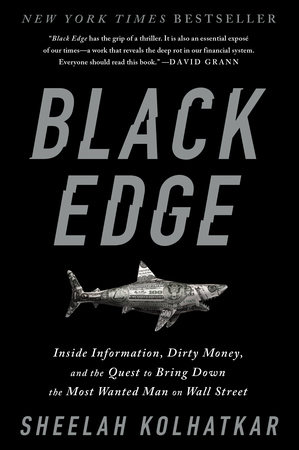 The story of billionaire trader Steven Cohen, the rise and fall of his hedge fund SAC Capital, and the largest insider trading investigation in history for readers of The Big Short, Den of Thieves, and Dark Money
Steven A. Cohen changed Wall Street. He and his fellow pioneers of the hedge fund industry didn't lay railroads, build factories, or invent new technologies. Rather, they made their billions through speculation, by placing bets in the market that turned out to be right more often than wrong and for this, they gained not only extreme personal wealth but formidable influence throughout society. Hedge funds now trade nearly $3 trillion in assets each day, and the competition between them is so fierce that traders will do whatever they can to get an edge.
Cohen was one of the industry s biggest success stories, the person everyone else in the business wanted to be. Born into a middle-class family on Long Island, he longed from an early age to be a star on Wall Street. He mastered poker in high school, went off to Wharton, and in 1992 launched the hedge fund SAC Capital, which he built into a $15 billion empire, almost entirely on the basis of his wizardlike stock trading. He cultivated an air of mystery, reclusiveness, and excess, building a 35,000-square-foot mansion in Greenwich, Connecticut, flying to work by helicopter, and amassing one of the largest private art collections in the world. On Wall Street, Cohen was revered as a genius: one of the greatest traders who ever lived.
That image was shattered when SAC Capital became the target of a sprawling, seven-year investigation, led by a determined group of FBI agents, prosecutors, and SEC enforcement attorneys. Labeled by prosecutors as a magnet for market cheaters whose culture encouraged the relentless pursuit of edge and even black edge, which is inside information SAC Capital was ultimately indicted and pleaded guilty to charges of securities and wire fraud in connection with a vast insider trading scheme, even as Cohen himself was never charged.
Black Edge offers a revelatory look at the gray zone in which so much of Wall Street functions. It's a riveting, true-life legal thriller that takes readers inside the government s pursuit of Cohen and his employees, and raises urgent and troubling questions about the power and wealth of those who sit at the pinnacle of modern Wall Street.
"Fast-paced and filled with twists, Black Edge has the grip of a thriller. It is also an essential expose of our times a work that reveals the deep rot in our financial system. Everyone should read this book."                             David Grann, New York Times bestselling author of The Lost City of Z
"Black Edge is a real-life thriller about the government s attempt to get the legendary trader Steve Cohen on insider trading charges and the lengths to which he goes to elude them. Using deep reporting and top-notch storytelling, Sheelah Kolhatkar is able to shed new light on one of the least known and most fascinating characters on Wall Street."                                Bethany McLean, co-author of The Smartest Guys in the Room
Bethlehem: Biography of a Town by Nicholas Blincoe
The town of Bethlehem carries so many layers of meaning–some ancient, some mythical, some religious–that it feels like an unreal city, even to the people who call it home. Today, the city is hemmed in by a wall and surrounded by forty-one Israeli settlements and hostile settlers and soldiers. The population is undergoing such enormous strains it is close to falling apart. Any town with an eleven-thousand-year history has to be robust, but Bethlehem may soon go the way of Salonica or Constantinople: the physical site might survive, but the long thread winding back to the ancient past will have snapped, and the city risks losing everything that makes it unique.
Still, for many, Bethlehem remains the "little town" of the Christmas song. Nicholas Blincoe will tell the history of the famous little town, through the visceral experience of living there, taking readers through its stone streets and desert wadis, its monasteries, aqueducts and orchards, showing the city from every angle and era. Inevitably, a portrait of Bethlehem will shed light on one of the world's most intractable political problems. Bethlehem is a much-loved Palestinian city, a source of pride and wealth but also a beacon of co-existence in a region where hopelessness, poverty and violence has become the norm. Bethlehem could light the way to a better future, but if the city is lost then the chances of an end to the Israel-Palestine conflict will be lost with it.
"A lovely personal adventure through the history of Bethlehem from its origins up to the present day. Blincoe captures the continuities and contradictions, the myths and the history of one of the world's most famous towns with real flair."                            Peter Frankopan, author of Silk Roads
"[Bethlehem] brings within reach 11,000 years of history, centering on the beloved town's unique place in the world. Blincoe's love of Bethlehem is compelling, even as he does not shy away from the complexities of its chronicle."                     President Jimmy Carter
"[Bethlehem] illuminates both the past and the present of the Middle East with countless instances of fantastic achievement and equally terrible human folly."                   Yotam Ottolenghi
How Democracies Die: What History Reveals About Our Future by Steven Levitsky and Daniel Ziblatt
Two Harvard professors explain the dangerous world we face today
Democracies can die with a coup d'état – or they can die slowly. This happens most deceptively when in piecemeal fashion, with the election of an authoritarian leader, the abuse of governmental power and the complete repression of opposition. All three steps are being taken around the world – not least with the election of Donald Trump – and we must all understand how we can stop them.
In How Democracies Die, Harvard professors Steven Levitsky and Daniel Ziblatt draw insightful lessons from across history – from the rule of General Augusto Pinochet in Chile to the quiet undermining of Turkey's constitutional system by President Recip Erdogan – to shine a light on regime breakdown across the twentieth and twenty-first centuries. Notably they point to the dangers of an authoritarian leader faced with a major crisis.
Based on years of research, they present a deep understanding of how and why democracies die; an alarming analysis of how democracy is being subverted today in the US and beyond; and a guide for maintaining and repairing a threatened democracy, for governments, political parties and individuals.
History doesn't repeat itself. But we can protect our democracy by learning its lessons, before it's too late.
"Levitsky and Ziblatt show how democracies have collapsed elsewhere—not just through violent coups, but more commonly (and insidiously) through a gradual slide into authoritarianism…. How Democracies Die is a lucid and essential guide to what can happen here."                            New York Times
"We're already awash in public indignation—what we desperately need is a sober, dispassionate look at the current state of affairs. Steven Levitsky and Daniel Ziblatt, two of the most respected scholars in the field of democracy studies, offer just that."                 Washington Post
Orders to Kill: The Putin Regime and Political Murder by Amy Knight
Ever since Vladimir Putin came to power in Russia, his critics have turned up dead on a regular basis. According to Amy Knight, this is no coincidence. In Orders to Kill, the KGB scholar ties dozens of victims together to expose a campaign of political murder during Putin's reign that even includes terrorist attacks such as the Boston Marathon bombing.
Russia is no stranger to political murder, from the tsars to the Soviets to the Putin regime, during which many journalists, activists and political opponents have been killed. Kremlin defenders like to say, "There is no proof," however convenient these deaths have been for Putin, and, unsurprisingly, because he controls all investigations, Putin is never seen holding a smoking gun. Orders to Kill is a story long hidden in plain sight with huge ramifications.
"[Knight's] detailed indictment makes a strong case that Vladimir Putin and the criminal empire he created survives because dissidents are slain without any consequence…Mr. Trump has voiced disdain for reading books. Perhaps someone should slip a copy of Orders to Kill onto his nightstand."                              Washington Times
"Amy Knight is our foremost expert on Russian spycraft. This incisive, deeply researched account of the Kremlin's murderous dark arts should be an electrifying wake-up call to the West about the danger we face from Putin's gangster state."                    Economist
"A brave and important book. Amy Knight has an expert understanding of Russia, its spy agencies, and the dark state created by Vladimir Putin and his KGB cronies. Putin's critics have an uncanny habit of falling dead and Knight tells this story with rare skill. Compelling."                              Luke Harding, author of A Very Expensive Poison: The Murder of Alexander Litvinenko and Russia's War with the West
In Shock: How Nearly Dying Made Me a Better Intensive Care Doctor by Rana Awdish
Sunday Times 'MUST READ'
"Tense, powerful and gripping… her writing style is often nothing short of beautiful – evocative and emotional."                   Adam Kay, Observer
At seven months pregnant, intensive care doctor Rana Awdish suffered a catastrophic medical event, haemorrhaging nearly all of her blood volume and losing her unborn first child. She spent months fighting for her life in her own hospital, enduring a series of organ failures and multiple major surgeries.
Every step of the way, Awdish was faced with something even more unexpected and shocking than her battle to survive: her fellow doctors' inability to see and acknowledge the pain of loss and human suffering, the result of a self-protective barrier hard-wired in medical training.
In Shock is Rana Awdish's searing account of her extraordinary journey from doctor to patient, during which she sees for the first time the dysfunction of her profession's disconnection from patients and the flaws in her own past practice as a doctor. Shatteringly personal yet wholly universal, it is both a brave roadmap for anyone navigating illness and a call to arms for doctors to see each patient not as a diagnosis but as a human being.
"Outstanding… What marks it out is not the scale or urgency of the trauma, although I read the first chapters at such a pace that I almost had to remind myself to breathe. It is the writing. It sparks and crackles with a dark energy… The writing is not just intense, but intelligent… In Shock stands above other patient memoirs."                               Sunday Times
"A brave, powerful memoir about what it is like to be both a doctor and a patient… There is a widsom that literally comes from suffering."                  The Times
"Compelling and insightful, this story of what a doctor learns through coming close to death is packed with both action and reflection." Cathy Rentzenbrink, bestselling author of The Last Act of Love


Blood on the Page by Thomas Harding
"Meticulous and gripping – a thriller that disturbs for revelations about a singular act of murder, and the national security state which we call home."                          Philippe Sands
A groundbreaking examination of a terrifying murder and its aftermath by the bestselling author of Hanns and Rudolf and The House by the Lake.
In June 2006, police were called to number 9 Downshire Hill in Hampstead. The owner of the house, Allan Chappelow, was an award-winning photographer and biographer, an expert on George Bernard Shaw, and a notorious recluse, who had not been seen for several weeks. Someone had recently accessed his bank accounts, and attempted to withdraw large amounts of money. Inside the darkened house, officers found piles of rubbish, trees growing through the floor, and, in what was once the living room, the body of Chappelow, battered to death, partially burned and buried under four feet of paper.
The man eventually arrested on suspicion of his murder was a Chinese dissident named Wang Yam: a man who claimed to be the grandson of one of Mao's closest aides, and a key negotiator in the Tiananmen Square protests. His trial was the first in modern British history to be held 'in camera': closed, carefully controlled, secret. Wang Yam was found guilty, but has always protested his innocence.
Thomas Harding has spent the past two years investigating the case, interviewing key witnesses, investigating officers, forensic experts and the journalists who broke the story, and has unearthed shocking and revelatory new material on the killing, the victim and the supposed perpetrator. It is a crime that has been described in the press and by the leading detective as 'the greatest whodunnit' of recent years: an extraordinary tale of isolation, deception and brutal violence, stretching from the quiet streets of north London to the Palace of Westminster and beyond. It is an explosive new work of non-fiction from an author working at the height of his powers.
"A fine and fascinating read, bolstered by exemplary research and nuanced insights. Absorbing."                  Observer
"Reads like a thriller… a rigorous investigation… a revealing piece of social history."                            Sunday Times
"Absolutely gripping throughout and builds to a devastating conclusion. Just brilliant."                     Allan Little
The Monk of Mokha by Dave Eggers
From the best-selling author of The Circle – the gripping true story of a young Yemeni American man, raised in San Francisco, who dreams of resurrecting the ancient art of Yemeni coffee but finds himself trapped in Sana'a by civil war
Mokhtar Alkhanshali is twenty-four and working as a doorman when he becomes fascinated with the rich history of coffee and Yemen's central place in it. He leaves San Francisco and travels deep into his ancestral home to tour terraced farms high in the country's rugged mountains. He collects samples and organizes farmers and is on the verge of success when civil war engulfs the country. Saudi bombs rain down, the U.S. embassy closes, and Mokhtar has to find a way out of Yemen with only his hopes on his back.
The Monk of Mokha is the story of this courageous and visionary young man following the most American of dreams.
"It'll open your eyes – very wide – to the singular origins of your single origin."                       Esquire
"Eggers's narrative is guaranteed to be every bit as compelling as that of any novel."        Observer
Dave Eggers returns to his "factional" mode with The Monk Of Mokha, in which a Yemeni immigrant
Maybe Esther by Katya Petrowskaya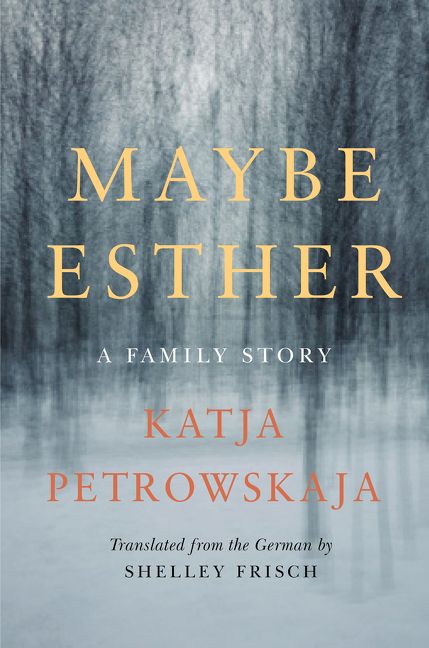 "Intensely involving … a fervent meditation on love and loss, with a remarkable cast of characters."            Financial Times
"Rich, intriguing … Maybe Esther calls to mind the itinerant style of W. G. Sebald."             Guardian
Katja Petrowskaja's family story is inextricably entangled with the history of twentieth-century Europe. There is her great-uncle, who shot a German diplomat in Moscow in 1932 and was sentenced to death. There is her Ukrainian grandfather, who disappeared during World War II and reappeared forty years later. And there is her great-grandmother – whose name may or may not have been Esther – who was too old and frail to leave Kiev when the Jews there were rounded up, and was killed by a Nazi outside her house.
Taking the reader from Berlin to Warsaw, to Moscow, to Kiev, from Google searches, strange encounters and coincidences to archives, anecdotes and jokes, Katja Petrowskaja undertakes a journey in search of her own place in past and present, memory and history, languages and countries. The result is Maybe Esther – a singular, haunting, unforgettable work of literature.
"Mesmerising. It is writing that dazzles … deeply thoughtful and with insights that flash like sharp implements."                   New Statement
"Rarely is research into family history this exciting, this moving. If this were a novel it would seem exaggerated and unbelievable. This is great literature."                      Spiegel
"Modern German literature is richer for this intelligent, flamboyant and extremely original voice."               Die Zeit
Art/Graphic
Significant Others:  Creativity and Intimate Partnership  by Isabelle de Courtivron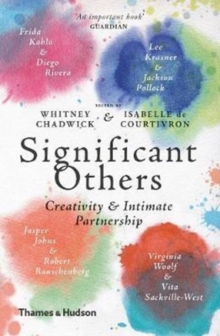 Biographies of artists and writers have traditionally presented an individual's lone struggle for self-expression. In this book, critics and historians challenge these assumptions in a series of essays that focus on artist and writer couples who have shared sexual and artistic bonds. Featuring duos such as Auguste Rodin and Camille Claudel, Sonia and Robert Delaunay, Vanessa Bell and Duncan Grant, and Jasper Johns and Robert Rauschenberg, this book combines biography with evaluation of each partner's work in the context of the relationship.
"Reveals the pressures of societal assumptions, whilst revealing the limitations such constructions place on male and female creativity"            Aesthetica
"The intimacy of creativity is revealed to pave the way for extraordinary partnerships and eternal bonds…this original series of essays explores how a shared passion for the arts can make sparks fly."                 Red
Michaelis Graduate Catalogue
The Michaelis Graduate Catalogue 2017 is available in print and is a must for local art lovers, artists and perspective art students. The catalogue not only includes images of works made by all the participating art grad students but also includes an original piece of art from one of the participating graduate artists.
My Brother's Husband by Gengoroh Tagame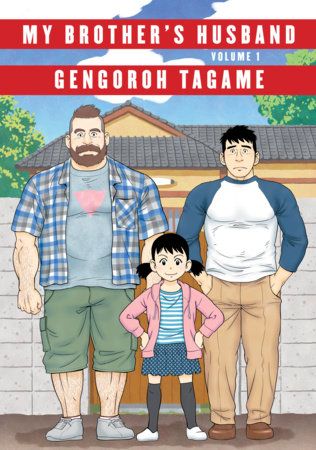 "When a cuddly Canadian comes to call, Yaichi – a single Japanese dad – is forced to confront his painful past. With his young daughter Kana leading the way, he gradually rethinks his assumptions about what makes a family. Renowned manga artist Gengoroh Tagame turns his stunning draftsmanship to a story very different from his customary fare, to delightful and heartwarming effect."                       Alison Bechdel, author of Are You My Mother
Yaichi is a work-at-home suburban dad in contemporary Tokyo; formerly married to Natsuki, father to their young daughter, Kana. Their lives suddenly change with the arrival at their doorstep of a hulking, affable Canadian named Mike Flanagan, who declares himself the widower of Yaichi's estranged gay twin, Ryoji. Mike is on a quest to explore Ryoji's past, and the family reluctantly but dutifully takes him in. What follows is an unprecedented and heartbreaking look at the state of a largely still-closeted Japanese gay culture: how it's been affected by the West, and how the next generation can change the preconceptions about it and prejudices against it.
"Heartbreaking yet hopeful, Gengoroh Tagame's beautifully rendered meditation on the struggle for gay acceptance in today's Japan is quietly dazzling. I am already looking forward to part two!"                          CNN
"My Brother's Husband is one of the most poignant books about self-growth I've read in a long time, and almost certainly the most moving graphic novel I've ever encountered . . . a beautiful piece of fiction."                      Scott Manley Hadley, Triumph of the Now