Rotherweird by Andrew Caldecott
"Intricate and crisp, witty and solemn: a book with special and dangerous properties."               Hilary Mantel
"Baroque, Byzantine and beautiful – not to mention bold."         M.R. Carey
Rotherweird is twisted, arcane murder-mystery with shades of Deborah Harkness, Hope Mirrlees and Ben Aaronovitch, Mervyn Peake and Edward Gorey at their disturbing best.
The town of Rotherweird stands alone – there are no guidebooks, despite the fascinating and diverse architectural styles cramming the narrow streets, the avant garde science and offbeat customs. Cast adrift from the rest of England by Elizabeth I, Rotherweird's independence is subject to one disturbing condition: nobody, but nobody, studies the town or its history.
For beneath the enchanting surface lurks a secret so dark that it must never be rediscovered, still less reused.
But secrets have a way of leaking out.
Two inquisitive outsiders have arrived: Jonah Oblong, to teach modern history at Rotherweird School (nothing local and nothing before 1800), and the sinister billionaire Sir Veronal Slickstone, who has somehow got permission to renovate the town's long-derelict Manor House.
Slickstone and Oblong, though driven by conflicting motives, both strive to connect past and present, until they and their allies are drawn into a race against time – and each other. The consequences will be lethal and apocalyptic.
Welcome to Rotherweird!
You Don't Know Me by Imran Mahmood
It's easy to judge between right and wrong – isn't it?
Not until you hear a convincing truth.
Now it's up to you to decide…
An unnamed defendant stands accused of murder. Just before the Closing Speeches, the young man sacks his lawyer, and decides to give his own defence speech.
He tells us that his barrister told him to leave some things out. Sometimes, the truth can be too difficult to explain, or believe. But he thinks that if he's going to go down for life, he might as well go down telling the truth.
There are eight pieces of evidence against him. As he talks us through them one by one, his life is in our hands. We, the reader – member of the jury – must keep an open mind till we hear the end of his story. His defence raises many questions… but at the end of the speeches, only one matters:
Did he do it?
"An original take on a courtroom drama that puts the reader in the position of the jury. Superb character-driven fiction…A rollercoaster ride…Masterful."                      Guardian
"An exciting first novel, highly original, cleverly plotted and convincingly written."                         Literary Review
"You Don't Know Me is a brave debut by a barrister… an impressively original courtroom drama."                     The Times
"A daring concept executed to perfection, a hypnotic and authentic voice, and questions for us to answer as people and readers."                      Lee Child
"An eye-opening, slick and compulsive thriller with an important message and unique writing."                        Adam Deacon, actor, writer, rapper, director – star of Kidulthood and Adulthood
Dead Writers in Rehab by Paul Bassett Davies
When literary reprobate Foster James wakes up in a strange country house, he assumes he's been consigned to rehab (yet again) by his dwindling band of friends and growing collection of ex-wives.
But he soon realises there's something a bit different about this place after he gets punched in the face by Ernest Hemingway.
Is Foster dead? Has his less-than-saintly existence finally caught up with him? After an acrimonious group therapy session with Hunter S Thompson, Colette, William Burroughs, and Coleridge, it seems pretty likely. But he still feels alive, especially after an up-close and personal one-on-one session with Dorothy Parker.
When he discovers that the two enigmatic doctors who run the institution are being torn apart by a thwarted love affair, he and the other writers must work together to save something that, for once, is bigger than their own gigantic egos.
This is a love story. It's for anyone who loves writing and writers. It's also a story about the strange and terrible love affair between creativity and addiction, told by a charming, selfish bastard who finally confronts his demons in a place that's part Priory, part Purgatory, and where the wildest fiction can tell the soberest truth.
"It is dark, dirty, grim and confusing – in a very good way. It's also warm, humane, funny and mischievous, and all the pages are in the right order."                 Jeremy Hardy
The 7th Function of Language by Laurent Binet
"One of the funniest, most riotously inventive and enjoyable novels you'll read this year."                      Observer
Roland Barthes is knocked down in a Paris street by a laundry van. It's February 1980 and he has just come from lunch with Francois Mitterrand, a slippery politician locked in a battle for the Presidency. Barthes dies soon afterwards. History tells us it was an accident.
But what if it were an assassination? What if Barthes was carrying a document of unbelievable, global importance? A document explaining the seventh function of language – an idea so powerful it gives whoever masters it the ability to convince anyone, in any situation, to do anything.
Police Captain Jacques Bayard and his reluctant accomplice Simon Herzog set off on a chase that takes them from the corridors of power and academia to backstreet saunas and midnight rendezvous. What they discover is a worldwide conspiracy involving the President, murderous Bulgarians and a secret international debating society.
In the world of intellectuals and politicians, everyone is a suspect. Who can you trust when the idea of truth itself is at stake?
"Establishes Laurent Binet as the clear heir to the late Umberto Eco, writing novels that are both brilliant and playful, dense with ideas while never losing sight of their need to entertain."                      Alex Preston, Observer
"A playful conspiracy thriller."              Guardian, 2017 Books of the Year
"Lively, earthy, experimental, ambitious, clever and endlessly entertaining… The recondite world of literary and linguistic theory collides delightfully with the pulsating one of desperate car chases, Bulgarian heavies brandishing poisoned umbrellas, and international espionage… Smart, witty, direct, cool."                        Times Literary Supplement
"Disgustingly talented… It is a hugely entertaining novel, taking delight in its own twists and turns."                       Nicholas Lezard, Spectator
"Incredibly timely … very entertaining, like a dirty Midnight in Paris for the po-mo set."             Lauren Elkin, Guardian
"An almost filmic detective romp, taking in glamorous international locations, killer dogs, Bulgarian secret agents, several varieties of sex and wild car chases."                        Andrew Hussey, Literary Review
The Nothing by Hanif Kureishi
One night, when I am old, sick, right out of semen, and don't need things to get any worse, I hear the noises growing louder. I am sure they are making love in Zenab's bedroom which is next to mine.
Waldo, a fêted filmmaker, is confined by old age and ill health to his London apartment. Frail and frustrated, he is cared for by his lovely younger wife, Zee. But when he suspects that Zee is beginning an affair with Eddie, 'more than an acquaintance and less than a friend for over thirty years,' Waldo is pressed to action: determined to expose the couple, he sets himself first to prove his suspicions correct – and then to enact his revenge.
Written with characteristic black humour and with an acute eye for detail, Kureishi's eagerly awaited novella will have his readers dazzled once again by a brilliant mind at work.
"Hanif Kureishi's short, sharp tale of revenge is diabolical fun."                         The Times
"Hanif Kureishi delivers a monstrous three-hander in this novel of a frail film director."               GQ Magazine
"A punchy, disturbing fable."                Alex Clark, Guardian
Anything is Possible by Elizabeth Strout
An unforgettable cast of small-town characters copes with love and loss from the No. 1 New York Times bestselling and Man Booker long-listed author of My Name is Lucy Barton
Anything is Possible tells the story of the inhabitants of rural, dusty Amgash, Illinois, the hometown of Lucy Barton, a successful New York writer who finally returns, after seventeen years of absence, to visit the siblings she left behind.
Reverberating with the deep bonds of family, and the hope that comes with reconciliation, Anything Is Possible again underscores Elizabeth Strout's place as one of America's most respected and cherished authors.
"It's hard to believe that a year after the astonishing My Name Is Lucy Barton Elizabeth Strout could bring us another book that is by every measure its equal, but what Strout proves to us again and again is that where she's concerned, anything is possible. This book, this writer, are magnificent."                      Ann Patchett
"This is a shimmering masterpiece of a book…Strout is a brilliant chronicler of the ambiguity and delicacy of the human condition. Anything is Possible is a wise, stunning novel."                 Observer
"The words appear on the page as if breathed there."                 Sunday Telegraph
"Strout's compassion for her fellow creatures, as these anguished, lean stories prove, is as keen as a whip and all the more painful for it."
Guardian
"Anything is Possible is absolutely wonderful. Here is a writer at the peak of her powers: compassionate, profoundly observant, laser-cut diamond brilliant."               Literary Review
House of Names by Colm Tóibín
They cut her hair before they dragged her to the place of sacrifice. Her mouth was gagged to stop her cursing her father, her cowardly, two-tongued father. Nonetheless, they heard her muffled screams.
On the day of his daughter's wedding, Agamemnon orders her sacrifice.
His daughter is led to her death, and Agamemnon leads his army into battle, where he is rewarded with glorious victory.
Three years later, he returns home and his murderous action has set the entire family – mother, brother, sister – on a path of intimate violence, as they enter a world of hushed commands and soundless journeys through the palace's dungeons and bedchambers. As his wife seeks his death, his daughter, Electra, is the silent observer to the family's game of innocence while his son, Orestes, is sent into bewildering, frightening exile where survival is far from certain. Out of their desolating loss, Electra and Orestes must find a way to right these wrongs of the past even if it means committing themselves to a terrible, barbarous act.
House of Names is a story of intense longing and shocking betrayal. It is a work of great beauty, and daring, from one of our finest living writers.
"Part of Tóibín's success comes down to the power of his writing: an almost unfaultable combination of artful restraint and wonderfully observed detail . . . Unforgettable."                     New York Times
"A gorgeous stylist, Tóibín captures the subtle flutterings of consciousness better than any writer alive . . . Never before has Tóibín demonstrated such range, not just in tone but in action. He creates the arresting, hushed scenes for which he's so well known just as effectively as he whips up murders that compete, pint for spilled pint, with those immortal Greek playwrights."             Washington Post
"If there is a more brilliant writer than Tóibín working today, I don't know who that would be."                        Karen Joy Fowler
The Swimming Lesson & Other Stories by Kobus Moolman
Written in a range of styles, voices and genres, each of these ten stories offers original insights into the difficulties of staying afloat. Whether the challenge is being differently abled (with all the outsider isolation this brings); lower-income family life under unbending patriarchal rule; or being born a female child in an abusive, gendered culture, the narratives are convincing (often humorous) in their portrayal of trapped lives striving for transcendence.
The darkly funny 'Kiss and the Brigadier' invokes the stultifying boredom of small-town life and the captured mentalities of its understimulated citizens; 'Extracts from a Dispensable Life' offers a creative and sensitive reading of the gender violence theme; while the irreverent but never disrespectful 'Angel Heart' ventures into the risky waters of religious send-up.
The Swimming Lesson and Other Stories is a collection that stands out for its unusual perspectives; its frank, often uncomfortable treatment of taboo topics; its creative risk-taking; and its skilful and observant recreation of worlds gone by, which still leave their aftershocks.
The Last Stop by Thabiso Mofokeng
Set in the taxi industry, the story's main characters are a poor taxi driver, a wealthy taxi owner and the taxi driver's girlfriend. Crime fiction featuring paranormal elements, The Last Stop combines gritty realism with the magical. It shows what happens between people in times of taxi violence and deals with themes of lust, betrayal and revenge. The Last Stop is an engaging, clever, interesting and darkly enjoyable read with an incredible plot twist at the end.
Black Moses by Alain Mabankçou
Longlisted for the Man Booker International Prize 2017.
It's 1970, and in the People's Republic of Congo a Marxist-Leninist revolution is ushering in a new age. But over at the orphanage on the outskirts of Pointe-Noire where young Moses has grown up, the revolution has only strengthened the reign of terror of Dieudonné Ngoulmoumako, the institution's corrupt director.
So Moses escapes to Pointe-Noire, where he finds a home with a larcenous band of Congolese Merry Men and among the Zairian prostitutes of the Trois-Cents quarter. But the authorities won't leave Moses in peace, and intervene to chase both the Merry Men and the Trois-Cents girls out of town. All this injustice pushes poor Moses over the edge. Could he really be the Robin Hood of the Congo? Or is he just losing his marbles?
Black Moses is a larger-than-life comic tale of a young man obsessed with helping the helpless in an unjust world. It is also a vital new extension of Mabanckou's extraordinary, interlinked body of work dedicated to his native Congo, and confirms his status as one of our great storytellers.
"Africa's Samuel Beckett … one of the continent's greatest living writers."                Guardian
"A Congolese rewriting and reimagining of Dickens."                   Scotsman
"Language and literature bestow both blessings and curses on the picaresque heroes in Mr Mabanckou's novels of his central African homeland … Black Moses exhibits all the charm, warmth and verbal brio that have won the author of Broken Glass and African Psycho so many admirers – and the informal title of Africa's Samuel Beckett. Helen Stevenson, his translator, again shakes Mr Mabanckou's cocktail of sophistication and simplicity into richly idiomatic English."             Economist
Men Without Women: Stories by Haruki Murakami
I find writing novels a challenge, writing stories a joy. If writing novels is like planting a forest, then writing short stories is more like planting a garden.

Across seven tales, Haruki Murakami brings his powers of observation to bear on the lives of men who, in their own ways, find themselves alone. Here are vanishing cats and smoky bars, lonely hearts and mysterious women, baseball and the Beatles, woven together to tell stories that speak to us all.
Marked by the same wry humor that has defined his entire body of work, in this collection Murakami has crafted another contemporary classic
"Supremely enjoyable, philosophical and pitch-perfect new collection of short stories. . . Murakami has a marvellous understanding of youth and age – and the failings of each."                        Observer
"Murakami writes of complex things with his usual beguiling simplicity. . . Strangely invigorating to read. . . It is Murakami at his whimsical, romantic best."                    Financial Times
"Calculatedly provocative. . ., the stories offer sweet-sour meditations on human solitude and a yearning to connect. . . Murakami, always inventive, is one of the finest popular writers at work today."                      Evening Standard
New Boy: Othello Retold by Tracy Chevalier
O felt her presence behind him like a fire at his back.

Arriving at his fourth school in six years, diplomat's son Osei Kokote knows he needs an ally if he is to survive his first day – so he's lucky to hit it off with Dee, the most popular girl in school. But one student can't stand to witness this budding relationship: Ian decides to destroy the friendship between the black boy and the golden girl. By the end of the day, the school and its key players – teachers and pupils alike – will never be the same again.
The tragedy of Othello is transposed to a 1970s' suburban Washington schoolyard, where kids fall in and out of love with each other before lunchtime, and practise a casual racism picked up from their parents and teachers. Watching over the shoulders of four 11-year-olds – Osei, Dee, Ian and his reluctant girlfriend Mimi – Tracy Chevalier's powerful drama of friends torn apart by jealousy, bullying and betrayal will leave you reeling.
"High school, with its crushes, insecurities and politics, works as the perfect backdrop to Shakespeare's original plot… New Boy, with its angsty teenagers, racial frictions and a magnificently fleshed out antagonist, is a tense and tight read… It can be read in a single afternoon and it really is a heady rollercoaster of emotions, right to the breathless and shocking last line."                  Irish Independent
"What Chevalier has done is recast the play to illuminate the peculiar trials of our era… a fascinating exercise … In Chevalier's handling, the insidious manipulations of Othello translate smoothly to the dynamics of a sixth-grade playground, with all its skinned-knee passions and hop-scotch rules … How Chevalier renders Iago's scheme into the terms of a modern-day playground provides some wicked delight. She's immensely inventive about it all."                       Ron Charles, Washington Post
Silver and Salt by Elanor Dymott
There was a child in our courtyard. I saw a child there, standing by the fountain. She was there, then she was gone.
On the death of her father, celebrated photographer Max Hollingbourne, Ruthie returns to his villa in remote, wild Greece. After fifteen years in exile she is welcomed by her older sister, Vinny. They build a fragile happiness in their haven above the sea, protecting one another from the dark secrets of their childhood. But the arrival of an English family at a neighbouring cottage, and one young girl in particular, triggers a chain of events that will plunge both women back into the past, with shocking and fatal consequences.
Devastating in its razor-sharp exploration of a tragic family legacy, Silver & Salt is the story of two sisters, bound by their history and driven to repeat it.
"I read Silver & Salt as if in a trance. Elanor Dymott is a master of delicate psychological suspense, treading gently but with devastating precision until every detail of this very sad story is revealed and embedded in the reader's mind, possibly forever."                      Elena Lappin
Cry Mother Spain by Lydie Salvayre
Winner – Prix Goncourt and English PEN Award
Aged fifteen, as Franco's forces begin their murderous purges and cities across Spain rise up against the old order, Montse has never heard the word fascista before. In any case, the villagers say facha (the ch is a real Spanish ch, by the way, with a real spit).
Montse lives in a small village, high in the hills, where few people can read or write and fewer still ever leave. If everything goes according to her mother's plan, Montse will never leave either. She will become a good, humble maid for the local landowners, muchísimas gracias, with every Sunday off to dance the jota in the church square.
But Montse's world is changing. Her brother José has just returned from Lérida with a red and black scarf and a new, dangerous vocabulary and his words are beginning to open up new realms to his little sister. She might not understand half of what he says, but how can anyone become a maid in the Burgos family when their head is ringing with shouts of Revolución, Comunidad and Libertad?
The war, it seems, has arrived in the nick of time.
"Impressive … an effective account of a hideous time of brutal politics and the desperate compromises many made to make life possible."                Sunday Times
"An extraordinary book . . . very powerful."                        Irish Times
"A turbulent, magnificent novel that shines a new light on the Spanish Civil War. It resonates with the power of a manifesto for modern times."                      François Busnel, L'Express
"A seriously important novel … The novel Pasolini would have written had he been the son of Spanish exiles."                   Time Out, Barcelona
"A magnificent novel. A brilliantly written family saga and a mesmerising study of memory and historical reconstruction."                      El Mundo
A Field Guide to Reality by Joanna Kavenna
"Extraordinary, wise, funny, adventurous."             A. L. Kennedy
"I couldn't put it down. A cult following seems certain."               Literary Review
In this darkly ironic novel – a quest for truth, a satire, an elegy – Joanna Kavenna displays fearless originality and wit in confronting the strangeness of reality and how we contend with the death of those we love. Beautiful, ethereal drawings by Oly Ralfe illustrate this haunting journey through time, space and human understanding.
"A novel so utterly startling and inventive, it's almost an act of resistance. Joanna Kavenna is a true literary insurgent: bravely unconventional and ruthless in her quest to demonstrate the possibility of deep, distinctive experience."               Miriam Toews
"If Lewis Carroll was parodying intellectual fashions with his curious characters, Kavenna is here leading the reader playfully through the paradoxes of the quantum universe . . . It is refreshing as well as disconcerting to read a novel that sets aside convention so resolutely, and to encounter a heroine who is so quirky, curious and clever on her quest through the quantum Wonderland."                        Suzi Feay, Guardian
The Boy on the Bridge by MR Carey
Once upon a time, in a land blighted by terror, there was a very clever boy.
The people thought the boy could save them, so they opened their gates and sent him out into the world.
To where the monsters lived.
In The Boy on the Bridge M. R. Carey returns to the world of The Girl With All the Gifts, the phenomenal word-of-mouth bestseller which is now a critically acclaimed film starring Sennia Nanua, Glenn Close, Gemma Arterton and Paddy Considine.
"Spectacular!"         Martina Cole
"Carey writes with compassion and fire – strange and surprising and humane."                 Lauren Beukes
"A tense story with superbly rendered characters."                       Scifinow
"A terrifying, emotional page-turner that explores what it means to be human."               Kirkus
Granta 139: Best of Young American Novelists
The third volume of Granta's renowned and prescient, Best of Young American Novelists.
Every ten years, Granta devotes an issue to new American fiction by writers under the age of forty, showcasing the young novelists deemed to be the best of their generation writers of remarkable achievement and promise.
In 1997 and 2007 we picked out such luminaries as Edwidge Danticat, Jeffrey Eugenides, Jonathan Safran Foer, Jonathan Franzen, Nicole Krauss, Lorrie Moore, Yiyun Li, Karen Russell and Gary Shteyngart.
In this special issue, we bring you Granta s Best of Young American Novelists of 2017: twenty-one outstanding writers, each able to capture the preoccupations of modern America.
Jesse Ball, Halle Butler, Emma Cline, Joshua Cohen, Mark Doten, Jen George, Rachel B. Glaser, Lauren Groff, Yaa Gyasi, Garth Risk Hallberg, Greg Jackson, Sana Krasikov, Catherine Lacey, Ben Lerner, Karan Mahajan, Anthony Marra, Dinaw Mengestu, Ottessa Moshfegh, Chinelo Okparanta, Esmé Weijun Wang, Claire Vaye Watkins
These are the novelists you will soon be reading, chosen by panel of judges who are themselves acclaimed writers: Patrick deWitt, A.M. Homes, Kelly Link, Ben Marcus and Sigrid Rausing.
Non-Fiction
Behave: The Biology of Humans at Our Best and Worst by Robert M. Sapolsky
A ground-breaking synthesis of the entire science of human behaviour by 'one of the best scientist-writers of our time' (Oliver Sacks) — 'It's no exaggeration to say that Behave is one of the best nonfiction books I've ever read' Wall Street Journal
Why do we do what we do? Behave is at once a dazzling tour and a majestic synthesis of the whole science of human behaviour. Brought to life through simple language, engaging stories and irreverent wit, it offers the fullest picture yet of the origins of tribalism and xenophobia, hierarchy and competition, morality and free will, war and peace.
Robert Sapolsky's ingenious method is to move backwards in time from the moment at which a behaviour occurs, layer by layer through the myriad influences that led to it.
Throughout, Sapolsky considers the most important question: what causes acts of aggression or compassion? What inspires us to terrible deeds and what might help foster our best behaviour?
Wise, humane, often very funny, Behave is a towering achievement, powerfully humanizing, that is unlikely to be surpassed for many years.
"It's no exaggeration to say that Behave is one of the best nonfiction books I've ever read."                  Wall Street Journal
"Magisterial … This extraordinary survey of the science of human behaviour takes the reader on an epic journey … Sapolsky makes the book consistently entertaining, with an infectious excitement at the puzzles he explains … a miraculous synthesis of scholarly domains."                 Steven Poole, Guardian
"Truly all-encompassing … detailed, accessible, fascinating."                 Telegraph
"A miraculous book, by far the best treatment of violence, aggression, and competition ever. Its depth and breadth of scholarship are amazing, building on Sapolsky's own research and his vast knowledge of the neurobiology, genetic, and behavioral literature. All this is done brilliantly with a light and funny touch that shows why Sapolsky is recognized as one of the greatest teachers in science today."                   Paul Ehrlich, author of Human Natures
"One of the best scientist-writers of our time."                    Oliver Sacks
"Behave is like a great historical novel, with excellent prose and encylopedic detail. It traces the most important story that can ever be told."                       E O Wilson
"As wide as it is deep, this book is colorful, electrifying, and moving. Sapolsky leverages his deep expertise to ask the most fundamental questions about being human."                     David Eagleman, author of Incognito
"One of the finest natural history writers around."                        New York Times
The Book Smugglers of Timbuktu: The Quest for this Storied City and the Race to Save Its Treasures by Charlie English
Two tales of a city: The historical race to reach one of the world's most mythologised places, and the story of how a contemporary band of archivists and librarians, fighting to save its ancient manuscripts from destruction at the hands of al Qaeda, added another layer to the legend.
To Westerners, the name "Timbuktu" long conjured a tantalising paradise, an African El Dorado where even the slaves wore gold. Beginning in the late eighteenth century, a series of explorers gripped by the fever for "discovery" tried repeatedly to reach the fabled city. But one expedition after another went disastrously awry, succumbing to attack, the climate, and disease. Timbuktu was rich in another way too. A medieval centre of learning, it was home to tens of thousands of ancient manuscripts, on subjects ranging from religion to poetry, law to history, pharmacology, and astronomy. When al-Qaeda–linked jihadists surged across Mali in 2012, threatening the existence of these precious documents, a remarkable thing happened: a team of librarians and archivists joined forces to spirit the manuscripts into hiding.
Relying on extensive research and firsthand reporting, Charlie English expertly twines these two suspenseful strands into a fascinating account of one of the planet's extraordinary places, and the myths from which it has become inseparable.
"A piece of postmodern historiography of quite extraordinary sophistication and ingenuity… [written with] exceptional delicacy and restraint."                          TLS
"Part reportage, part history, part romance and wholly gripping… a riveting read."                     Sunday Times
"A fascinating interweaving of past and present: meticulously researched, powerfully written and riveting."                  Ben Macintyre
"A fascinating account of Timbuktu's history and the brave and crazy adventurers who sought death and glory trying to get there."              The Times
"A rewarding account … after reading it I felt I knew more, cared more and wanted to know more."                       Scotland on Sunday
The Black Door: Spies, Secret Intelligence and British Prime Ministers by Richard Aldrich and Rory Cormac
The Black Door explores the evolving relationship between successive British prime ministers and the intelligence agencies, from Asquith's Secret Service Bureau to Cameron's National Security Council.
At the beginning of the 20th Century the British intelligence system was underfunded and lacked influence in government. But as the new millennium dawned, intelligence had become so integral to policy that it was used to make the case for war. Now, covert action is incorporated seamlessly into government policy, and the Prime Minister is kept constantly updated by intelligence agencies.
But how did intelligence come to influence our government so completely?
The Black Door explores the murkier corridors of No. 10 Downing Street, chronicling the relationships between intelligence agencies and the Prime Ministers of the last century. From Churchill's code-breakers feeding information to the Soviets to Eden's attempts to assassinate foreign leaders, from Wilson's paranoia of an MI5-led coup d'état to Thatcher's covert wars in Central America, Aldrich and Cormac entertain and enlighten as they explain how our government came to rely on intelligence to the extent that it does today.
"Must read stuff. Aldrich and Cormac are inexhaustible researchers, who use a wide range of archives and include striking material from off-the-record informants. The Black Door is a vital, authoritative book."                     Richard Davenport-Hines, The Times
"Pioneering book … a major contribution to our understanding of British prime ministers over the last century. This is one of those rare books that deserve to change the way that modern British political history is researched and written."              Christopher Andrew, Literary Review
"This book deserves to be taken very seriously. The authors are intimately familiar with the history of the modern intelligence community."                  Sunday Times
Three Minutes to Doomsday by Joe Navarro
It is 1988 and Florida-based FBI agent Joe Navarro divides his time between SWAT assignments, flying air reconnaissance, and working counter-intelligence. A body-language expert with an uncanny ability to "read" those he interrogates, Navarro is known as super-intense – an agent whose work ethic quickly burns out partners. He craves an assignment that will get him noticed by the FBI top brass but then again, as he'll come to learn: be careful what you wish for . . .
It was while on a routine assignment – interviewing a 'person of interest', a former US soldier named Rod Ramsay with links to another soldier, Clyde Conrad, recently arrested in Germany as a traitor – that Navarro thought he smelled a rat. He noticed a tic in Ramsay's hand when Conrad's name was mentioned. Not a lot to go on, but enough for Navarro to insist that an investigation be opened.
What followed was extraordinary – and unique in the annals of espionage detection – a game of cat-and-mouse played at the highest level: on one side, an FBI agent who must not reveal that he suspects his target; on the other, a traitor, a seller of his country's secrets, whose weakness is the thrill he gets from sparring with his inquisitor.
To prise from Ramsay the full extent of the damage he had wrought, Navarro had to pre-choreograph every interview because Ramsay was exceptionally intelligent, with the second highest IQ ever recorded by the U.S. Army. It would become an interrogation that literally pitted genius against genius – a battle of wits fought against one of the most turbulent periods of the 20th century – the demise and eventual collapse of the Eastern Bloc and the Soviet Union – and the very real possibility that Russia's leaders, in a last desperate bid to alter history's trajectory, might engage in all-out war. As Navarro was to learn over the course of nearly fifty exhausting and mind-bending interviews and interrogations, Ramsay had handed the Soviets the knowledge needed to destroy America and its western allies…
In Three Minutes to Doomsday, Joe Navarro tells this extraordinary story for the first time – a story of the exposure and breaking of one of the most damaging espionage rings in US history whose treachery threatened the entire world.
"One of the most gripping cat-and-mouse espionage stories you'll ever read—and it all really happened. Like the showdown between FBI profiler Will Graham and evil genius Hannibal Lecter portrayed in the book Red Dragon and its film adaptation Manhunter, this real-life account by FBI agent/body-language expert Joe Navarro of outwitting traitor/savant Rod Ramsay will irresistibly push you to the edge of your chair. What makes the read even more intense is that the stakes couldn't be higher: possibly, the lives of every American if our hero doesn't get his adversary to expose the full extent of what he's wrought."
Barry Eisler
Diary of a Vampire in Pyjamas by Mathias Malzieu
This is a memoir by French bestselling and award-winning author and musician Mathias Malzieu. It focuses on a single year in which he explores his close encounter with death. Insightful, tragic and even often very funny, it is a hugely inspirational read.
In November 2013 Malzieu is diagnosed with a rare and life-threatening blood disease: his bone marrow does not produce enough blood cells, and those that survive are being attacked by the body's natural antibodies as if they were viruses. Highly anaemic and at risk of a cardiac attack or fatal haemorrhaging, Malzieu is whisked into hospital, and spends months in a sterile isolation room. He is kept alive by blood transfusions, while waiting for a bone marrow transplant. When he has the energy for it, he writes in his diary and strums his ukelele.
To read this book is to be in awe of the triumph of the human spirit. As a reader you find yourself marvelling at how we find the mechanisms to cope with tragedy and uncertainty when faced with the reality that we may die. Malzieu's highly active imagination allows him to transcend the limits of his body and its increasing failures through fantasy and escapism. His wonderfully addictive childish wonder with a punk Gothic twist lifts the narrative from being a depressing account to a reading experience that is evocative, poetic and intensely moving.
Malzieu survived thanks to a revolutionary operation involving stem-cell treatment with the blood from an umbilical cord. As he leaves the hospital with not only a different blood group but also a different DNA, he describes himself as the oldest newborn in the world. As Malzieu says himself, 'To have had my life saved has been the most extraordinary adventure I have ever had.'
"Francois Truffaut with a rock'n'roll band."             Iggy Pop
"Malzieu's prose is distinctly original, spitting and fizzing with unique similes and striking metaphors."                        Guardian
Bandit: A Daughter's Memoir by Molly Brodak
"Raw, poetic and compulsively readable … I can't wait to buy a copy for everyone I know."                  Kathryn Stockett, author of The Help
The summer she turned thirteen, Molly Brodak's father was arrested for robbing eleven banks. In time, the image she held of him would unravel further, as more and more unexpected facets of his personality came to light.
Bandit is her attempt to discover what, exactly, is left, when the most fundamental relationship of your life turns out to have been built on falsehoods. It is also a scrupulously honest account of learning how to trust again, and to rebuild the very idea of family from scratch.
Refusing to fence off the trickier sides of her father's character, Brodak tries to find, through crystalline, spellbinding prose, a version of him that does not rely on the easy answers but allows him to be: an unknowable and incomprehensible whole – who is also her father.
Unforgettable, moving, and utterly relatable, Bandit is a story of the unpredictable complexity of family.
The Soweto Uprisings by Sifiso Mxolisi Ndlovu
When the Soweto uprisings of June 1976 took place, Sifiso Mxolisi Ndlovu, the author of this book, was a 14-year-old pupil at Phefeni Junior Secondary School. With his classmates, he was among the active participants in the protest action against the use of Afrikaans as a medium of instruction.
Contrary to the generally accepted views, both that the uprisings were 'spontaneous' and that there were bigger political players and student organisations behind the uprisings, in the new edition Sifiso's book shows that this was not the case. Using newspaper articles, interviews with former fellow pupils and through his own personal account, Sifiso provides us with a 'counter-memory' of the momentous events of that time.
This is an updated version of the book first published by Ravan Press in 1998. New material has been added, including an introduction to the new edition, as well as two new chapters analysing the historiography of the uprisings as well as reflecting on memory and commemoration as social, cultural and historical projects.
Critique of Black Reason by Achille Mbembe
In Critique of Black Reason eminent critic Achille Mbembe offers a capacious genealogy of the category of Blackness—from the Atlantic slave trade to the present—to critically reevaluate history, racism, and the future of humanity. Mbembe teases out the intellectual consequences of the reality that Europe is no longer the world's center of gravity while mapping the relations among colonialism, slavery, and contemporary financial and extractive capital. Tracing the conjunction of Blackness with the biological fiction of race, he theorizes Black reason as the collection of discourses and practices that equated Blackness with the nonhuman in order to uphold forms of oppression. Mbembe powerfully argues that this equation of Blackness with the nonhuman will serve as the template for all new forms of exclusion. With Critique of Black Reason, Mbembe offers nothing less than a map of the world as it has been constituted through colonialism and racial thinking while providing the first glimpses of a more just future.
"In his impressive analysis, Critique of Black Reason, [Mbembe] depicts a comprehensive picture of African history, one he regards as the history of racist thinking."                Ina Schwanse, afrikapost.de
"Achille Mbembe 's Critique de la Raison Negre . . . [is] a book that you want to shout about from the rooftops, so that all your colleagues and friends will read it. My copy, only a few months old, is stuffed with paper markers at many intervals, suggesting the richness of analysis and description on nearly every page. . . . This is certainly one of the outstanding intellectual contributions to studies of empire, colonialism, racism, and human liberation in the last decade, perhaps decades. . . . A brilliant book."                      Elaine Coburn – Decolonization: Indigeneity, Education & Society
"Achille Mbembe s argument is simple and it is tough: Neoliberalism and the reawakening of a racial mindset that it applies are on the way to making blacks the paradigm of subaltern humanity. Critiquing this situation requires the radical deconstruction of those twin products of modernity: blackness and race."                      Tiphaine Samoyault, La Quinzaine litteraire
"With Critique of Black Reason, Achille Mbembe reaffirms his position as one of the most original and significant thinkers of our times working out of Francophone traditions of anti-imperial and postcolonial criticism. His voyages in this book through a painstakingly assembled archive of empire, race, slavery, blackness, and liberation an archive that Mbembe both reconfigures and interrogates at the same time produce profound moments of reflection on the origin and nature of modernity and its mutations in the contemporary phase of global capital. A tour de force that will renew debates on capital, race, and freedom in today's world."               Dipesh Chakrabarty"
"A captivating and simultaneously vexing mixture of historical lecture and political-philosophical manifesto."              Andreas Eckert, Frankfurter Allgemeine
"A lucid, thoughtful and sometimes poetic work, with phrases you want to underline on every page. Mbembe is a voice that needs to be heard, in the current discussion about racism and immigration in Europe."              Peter Vermaas, NRC Handelsblad
"For me the most important African thinker today, Achille Mbembe has published the Critique of Black Reason. A very great book, encompassing the perspectives of the African continent as well as the political challenges facing the whole world."                       Jean-Marie Durand
"Achille Mbembe has placed the discourse of Africa squarely in the center of both postmodernism and continental philosophy. Every page of this signifying riff on Kant's Critique of Pure Reason is a delight to read. African philosophy is currently enjoying a renaissance, and Mbembe is to its continental pole what Kwame Anthony Appiah is to its analytical pole. Every student of postmodernist theory should read this book."                     Henry Louis Gates, Jr
Requiem for the American Dream: The Ten Principles of Concentration of Wealth and Power by Noam Chomsky et al
During the Great Depression, which I'm old enough to remember, it was bad–much worse subjectively than today. But there was a sense that we'll get out of this somehow, an expectation that things were going to get better.
In his first major book on the subject of income inequality, Noam Chomsky skewers the fundamental tenets of neoliberalism and casts a clear, cold, patient eye on the economic facts of life. What are the ten principles of concentration of wealth and power at work in America today? They're simple enough: reduce democracy, shape ideology, redesign the economy, shift the burden onto the poor and middle classes, attack the solidarity of the people, let special interests run the regulators, engineer election results, use fear and the power of the state to keep the rabble in line, manufacture consent, marginalize the population. In Requiem for the American Dream, Chomsky devotes a chapter to each of these ten principles, and adds readings from some of the core texts that have influenced his thinking to bolster his argument.
"While many books attempt to explain how we got to this political moment (some successfully), Noam Chomsky's latest, Requiem for the American Dream, provides necessary historical context. Zooming in on ten ways that government and corporate interests have kept the American people down, Chomsky offers a compelling history that explains today's economic and political landscape. At 157 pages, it's a short, beautifully put together book."                         Huffington Post
Admissions: A Life in Brain Surgery by Henry Marsh
From the author of the bestselling Do No Harm. Henry Marsh has spent a lifetime operating on the surgical frontline. There have been exhilarating highs and devastating lows, but his love for the practice of neurosurgery has never wavered. Prompted by his retirement from his full-time job in the NHS, and through his continuing work in Nepal and Ukraine, Henry has been forced to reflect more deeply about what forty years spent handling the human brain has taught him.
Moving between encounters with patients in his London hospital, to those he treats in the more extreme circumstances of his work abroad, Henry faces up to the burden of responsibility that can come with trying to reduce human suffering. Unearthing memories of his early days as a medical student, and the experiences that shaped him as a young surgeon, he explores the difficulties of a profession that deals in probabilities rather than certainties, and where the overwhelming urge to prolong life can come at a tragic cost for both patients and for those who love them.
In this searing, provocative and deeply personal memoir, the bestselling author of Do No Harm finds new purpose in his own life as he approaches the end of his professional career, and a fresh understanding of what matters to us all in the end.
"Sensational…Marsh is curmudgeonly, unflinching, clinical, competitive, often contemptuous and consistently curious. In Admissions he scrubs up just as well the second time around and continues to revel in his joyous candour."                 Sunday Times
"Superb…a eulogy to surgery and a study of living. I didn't want this book to end. Henry Marsh is part of a growing canon of superb modern medical writers…whose storytelling and prose are transportative…His timing is also impeccable…His sentences, too, feel like works of the finest craftmanship, made with the love that goes into both his woodwork and surgery."                                  Daily Telegraph
"Marsh is, given his profession, a surprisingly emotional man, likably so. His account of his younger self that threads through this compulsive book is a Bildungsroman in itself. He is also a fine writer and storyteller, and a nuanced observer."                   Observer
"Do No Harm, candid and tender, was one of the most powerful books written by a doctor…His follow-up book does not disappoint. The maverick is back, even more blunt and irascible, with tales of thrilling, high-wire operations at medicine's unconquered frontier, woven through with personal memoir…Marsh in full spate is quite magnificent…a master of tar-black, deadpan humour."                 The Times
Pride and Prejudice: The Gerald Kraak Anthology African Perspectives on Gender, Social Justice and Sexuality
Pride and Prejudice is the first in the Gerald Kraak Anthology series. The kaleidoscopic collection comprises the most exceptional written and photographic entries for the annual Gerald Kraak Award, which was established in 2016 by The Other Foundation and the Jacana Literary Foundation. Offering important African perspectives gathered from the continent, this inaugural edition features works of fiction, journalism, photography and poetry. The pieces are multi-layered, brave and stirring. They represent a new wave of fresh storytelling that provokes thought on the topics of gender, social justice and sexuality.
Letters to a Young Writer by Colum McCann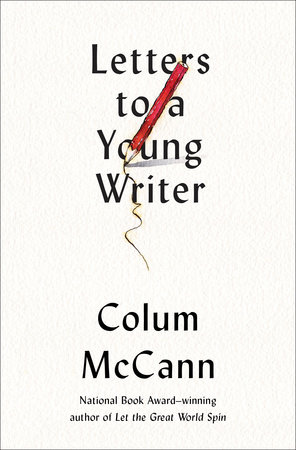 I hope there is something here for any young writer – or any older writer, for that matter – who happens to be looking for a teacher to come along, a teacher who, in the end, can really teach nothing at all but fire.

From the critically acclaimed Colum McCann, author of the National Book Award winner Let the Great World Spin, comes a paean to the power of language, and a direct address to the artistic, professional and philosophical concerns that challenge and sometimes torment an author.
Comprising fifty-two short prose pieces, Letters to a Young Writer ranges from practical matters of authorship, such as finding an agent, the pros and cons of creative writing degrees and handling bad reviews, through to the more joyous and celebratory, as McCann elucidates the pleasures to be found in truthful writing, for: 'the best writing makes us glad that we are – however briefly – alive.'
Emphatic and empathetic, pragmatic and profound, this is an essential companion to any author's journey – and a deeply personal work from one of our greatest literary voices.
"An intensely literary writer … His prose thrums with echoes of Beckett, Yeats and Joyce."                     Sunday Times
"McCann's writing is elegant and ironic."                  The Times
"Practical writing advice meets heartfelt love song to creativity."        Irish Times
More Alive and Less Lonely: On Books and Writers by Jonathan Lethem
With impassioned appeals for forgotten writers and overlooked books, razor-sharp essays, and personal accounts of extraordinary literary encounters, Jonathan Lethem's More Alive and Less Lonely is an essential celebration of literature, from one of America's finest and most acclaimed working writers. Only Lethem, with his love of cult favourites and the canon alike, can write with equal insight about the stories of modern masters like Lorrie Moore and Salman Rushdie, graphic novelist Chester Brown, science fiction outlier Philip K. Dick, and classics icons like Moby-Dick.
Something Gorgeous
The National Geographic Photo Ark: One Man's Quest to document the World's Animals by Joel Sartore
Joel Sartore intends to photograph every animal in captivity in the world. He is circling the globe, visiting zoos and wildlife rescue centers to create studio portraits of 12,000 species, with an emphasis on those facing extinction. He has photographed more than 6,000 already and now, thanks to a multi-year partnership with National Geographic, he may reach his goal. This book showcases his animal portraits: from tiny to mammoth, from the Florida grasshopper sparrow to the greater one-horned rhinoceros. Paired with the eloquent prose of veteran wildlife writer Douglas Chadwick, this book presents a thought-provoking argument for saving all the species of our planet.
HAPPY READING!