Fiction
Swing Time by Zadie Smith
Two brown girls dream of being dancers – but only one, Tracey, has talent. The other has ideas: about rhythm and time, about black bodies and black music, what constitutes a tribe, or makes a person truly free. It's a close but complicated childhood friendship that ends abruptly in their early twenties, never to be revisited, but never quite forgotten, either…
Dazzlingly energetic and deeply human, Swing Time is a story about friendship and music and stubborn roots, about how we are shaped by these things and how we can survive them. Moving from north-west London to West Africa, it is an exuberant dance to the music of time.
.
.
.
Magpie Murders by Anthony Horowitz
When editor Susan Ryeland is given the tattered manuscript of Alan Conway's latest novel, she has little idea it will change her life. She's worked with the revered crime writer for years and his detective, Atticus Pund, is renowned for solving crimes in the sleepy English villages of the 1950s. As Susan knows only too well, vintage crime sells handsomely. It's just a shame that it means dealing with an author like Alan Conway…
From Sunday Times bestseller Anthony Horowitz comes Magpie Murders, his deliciously dark take on the cosy crime novel, brought bang- up-to-date with a fiendish modern twist.
"An ingenious novel-within-a-novel…part crime novel, part pastiche, this magnificent piece of crime fiction plays with the genre while also taking it seriously."                   Sunday Times
.
.
A Gentleman in Moscow by Amor Towles
On 21 June 1922 Count Alexander Rostov is escorted out of the Kremlin, across Red Square and through the elegant revolving doors of the Hotel Metropol. But instead of being taken to his usual suite, he is led to an attic room with a window the size of a chessboard. Deemed an unrepentant aristocrat by a Bolshevik tribunal, the Count has been sentenced to house arrest indefinitely. While Russia undergoes decades of tumultuous upheaval, the Count, is forced to question what makes us who we are. And with the assistance of a glamorous actress, a cantankerous chef and a very serious child, Rostov unexpectedly discovers a new understanding of both pleasure and purpose.
"Elegant… as lavishly filigreed as a Fabergé egg."                      O, the Oprah Magazine
.
.
.
The Wonder by Emma Donoghue
An eleven-year-old girl stops eating, but remains miraculously alive and well. A nurse, sent to investigate whether she is a fraud, meets a journalist hungry for a story.
Set in the Irish Midlands in the 1850s, Emma Donoghue's The Wonder – inspired by numerous European and North American cases of 'fasting girls' between the sixteenth century and the twentieth – is a psychological thriller about a child's murder threatening to happen in slow motion before our eyes. Pitting all the seductions of fundamentalism against sense and love, it is a searing examination of what nourishes us, body and soul.
"Donoghue mines material that on the face of it appears intractably bleak and surfaces with a powerful, compulsively readable work of fiction."                Irish Times
.
.
Commonwealth by Ann Patchett
A powerful story of two families brought together by beauty and torn apart by tragedy, the new novel by the Orange Prize-winning author of Bel Canto and State of Wonder is her most astonishing yet.
Told with equal measures of humour and heartbreak, Commonwealth is a powerful and tender tale of family, betrayal and the far-reaching bonds of love and responsibility. A meditation on inspiration, interpretation and the ownership of stories.
"An outstanding novel … The opening is a show stopper . Patchett is a pleasure to read: there is a no-fuss casualness to the prose that is only possible when a writer is in control of every word and she is master of her art . What is so skilful is the way Patchett makes no moral judgments … Brilliant."                   Observer
.
.
Last Days of Night by Graham Moore
NEW YORK TIMES BESTSELLER • A thrilling novel based on actual events, about the nature of genius, the cost of ambition, and the battle to electrify America—from the Oscar-winning screenwriter of The Imitation Game and author of The Sherlockian.
New York, 1888. Gas lamps still flicker in the city streets, but the miracle of electric light is in its infancy. The person who controls the means to turn night into day will make history—and a vast fortune. A young untested lawyer named Paul Cravath, fresh out of Columbia Law School, takes a case that seems impossible to win. Paul's client, George Westinghouse, has been sued by Thomas Edison over a billion-dollar question: Who invented the light bulb and holds the right to power the country?
"A model of superior historical fiction . . . Graham Moore digs deep into long-forgotten facts to give us an exciting, sometimes astonishing story of two geniuses locked in a brutal battle to change the world. . .[A] brilliant journey into the past."                  Washington Post
.
.
S.N.U.F.F by Victor Pelevin
S.N.U.F.F. is a hard-hitting and timely satirical story about war, revolution and their relationship with the media. S.N.U.F.F. is a superb post-apocalyptic novel, exploring the conflict between the nation of Urkaine, its causes and its relationship with the city 'Big Byz' above. Contrasting poverty and luxury, low and high technology, barbarity and civilisation – while asking questions about the nature of war, the media, entertainment and humanity.
"Invention bubbles out of every paragraph; metaphors are pushed until they fall over; pantomime slips into nuanced parody and back again…there are so many good jokes, and conceits and notions."                        M. John Harrison, TLS
.
.
.
Rotten Row by Petina Gappah
In her wonderful new story collection, Petina Gappah crosses the barriers of class, race, gender and sexual politics in Zimbabwe to explore the causes and effects of crime, and to meditate on the nature of justice. Rotten Row represents a leap in artistry and achievement from the award-winning author of An Elegy for Easterly and The Book of Memory. With compassion and humour, Petina Gappah paints portraits of lives aching for meaning to produce a moving and universal tableau.
.
.
.
Death's End (Three Body Problem) by Cixin Liu
Half a century after the Doomsday Battle, the uneasy balance of Dark Forest Deterrence keeps the Trisolaran invaders at bay. With human science advancing and the Trisolarans adopting Earth culture, it seems that the two civilizations can co-exist peacefully as equals without the terrible threat of mutually assured annihilation. But peace has also made humanity complacent.
Cheng Xin, an aerospace engineer from the 21st century, awakens from hiber­nation in this new age. She brings knowledge of a long-forgotten program dating from the start of the Trisolar Crisis, and her presence may upset the delicate balance between two worlds. Will humanity reach for the stars or die in its cradle?
"A breakthrough book … a unique blend of scientific and philosophical speculation, politics and history, conspiracy theory and cosmology, where kings and emperors from both western and Chinese history mingle in a dreamlike game world, while cops and physicists deal with global conspiracies, murders, and alien invasions in the real world."              George RR Martin
.
.
Seconds by Bryan Lee O'Malley
From the mind and pen behind the acclaimed Scott Pilgrim graphic series comes a madcap new tale of existential angst, everyday obstacles, young love, and ancient spirits that s sharp-witted and tenderhearted, whimsical and wise.
"In Seconds, Bryan Lee O Malley plays the angst of youth against the fabric of a larger epic. In doing so, he enriches both. A great ride!"                      Guillermo del Toro
.
.
About Us
.
Empires in the Sun: The Struggle for Mastery in Africa by Lawrence James
In this compelling history of the men and ideas that radically changed the course of world history, Lawrence James investigates and analyses how, within a hundred years, Europeans persuaded and coerced Africa into becoming a subordinate part of the modern world. His narrative is laced with the experiences of participants and onlookers and introduces the men and women who, for better or worse, stamped their wills on Africa.
.
.
.
Confronting the Corrupt: Accountability Now's Battle Against Graft in South Africa by Paul Hoffman
The infamous Seriti Commission into the arms deal. The Glenister case following the disbanding of the Scorpions. Busting open the bread manufacturers' cartel. High drama; high stakes brought to South Africa courtesy of the Accountability Now NGO and its founder, Paul Hoffman. Join him in his journey from jaded silk to corruption buster – a fly-on-the-wall account of courtroom clashes, influential personalities, secrets and lies in the battle to speak truth to power. Confronting the Corrupt tells of Accountability Now's biggest battles, leading to landmark decisions in jurisprudence and earning its place in the small but determined group of organisations protecting and upholding the rule of law in South Africa.
.
.
We the People: Insights of an Activist Judge by Albie Sachs
The stirring collection of essays, talks and extracts by activists and former judge Albie Sachs marks more than 25 years of thinking about constitution making and non-racialism. Following the Constitutional Court's landmark Nkandla ruling in March 2016, it serves as a powerful reminder of the tenets of the Constitution, the rule of law and the continuous struggle to uphold democratic rights and freedoms. .
Subjective experience and objective analysis interact powerfully in a personalised narrative that reasserts the value of constitutionality not just for South Africans, but for people striving to advance human dignity, equality and freedom across the planet today.
.
.
Non-Fiction
.
Blitzed: Drugs in Nazi Germany by Norman Ohler
The sensational German bestseller on the overwhelming role of drug-taking in the Third Reich, from Hitler to housewives.
The Nazis presented themselves as warriors against moral degeneracy. Yet, as Norman Ohler's gripping bestseller reveals, the entire Third Reich was permeated with drugs: cocaine, heroin, morphine and, most of all, methamphetamines, or crystal meth, used by everyone from factory workers to housewives, and crucial to troops' resilience – even partly explaining German victory in 1940.
The promiscuous use of drugs at the very highest levels also impaired and confused decision-making, with Hitler and his entourage taking refuge in potentially lethal cocktails of stimulants administered by the physician Dr Morell as the war turned against Germany.
"The most brilliant and fascinating book I have read in my entire life."           Dan Snow
.
.
Girl Trouble: An Illustrated Memoir by Kerry Cohen
Bestselling memoirist and psychotherapist Kerry Cohen (Loose Girl: A Memoir of Promiscuity) explores complicated female friendships in Girl Trouble. Beginning with her relationship with her sister Tyler Cohen, who illustrates the memoir, Kerry examines the many ways female friendships can affect a girl's life. From bullying and failed friendships to competition and painful break ups, Girl Trouble brings forth a story of how one girl learned to navigate the many difficulties of girls' and women's friendships. Girls and women everywhere will relate to the confusion, the hurt feelings, and they will also learn along with Kerry how she had to make better choices over the years
"Cohen's memoir is a deeply poignant, desperately sad account . . . commendably honest and frequently excruciating to read."                      Publishers Weekly
.
.
Birth of a Dream Weaver: A Writer's Awakening by Ngǔgî wa Thiong'o
As a young student, internationally renowned author Ngugi wa Thiong'o found his voice as a playwright, journalist and novelist, writing his first, pivotal works just as the countries of East Africa were in the final throes of their independence struggles.
Birth of a Dream Weaver is a moving and thought-provoking memoir of the birth of one of the most important writers today, and the death of one of the most violent periods in global history.
"Ngugi has written an autobiographical masterpiece… a riveting read in African history and literature."                         Library Journal
.
.
In the Darkroom by Susan Faludi
From the Pulitzer Prize-winning journalist and bestselling author, an astonishing confrontation with the enigma of her father and the larger riddle of identity consuming our age.
When the feminist writer learned that her 76-year-old father – long estranged and living in Hungary – had undergone sex reassignment surgery, that investigation would turn personal and urgent. How was this new parent who identified as "a complete woman now" connected to the silent, explosive, and ultimately violent father she had known, the photographer who'd built his career on the alteration of images?
Faludi's struggle to come to grips with her father's metamorphosis takes her across borders – historical, political, religious, sexual – to bring her face to face with the question of the age: Is identity something you "choose," or is it the very thing you can't escape?
"An absolute stunner of a memoir ― probing, steel-nerved, moving in ways you'd never expect."                        New York Times
.
.
Where the Jews Aren't by Masha Gessen
The previously untold story of the Jews in twentieth-century Russia that reveals the complex, strange, and heart-wrenching truth behind the familiar narrative that begins with pogroms and ends with emigration.
Masha Gessen gives us a haunting account of the dream of Birobidzhan and how it became the cracked and crooked mirror in which we can see the true story of the Jews in twentieth-century Russia.
.
.
Prisoners of Geography: Ten Maps That Tell You Everything You Need to Know About Global Politics by Tim Marshall
All leaders are constrained by geography. Their choices are limited by mountains, rivers, seas and concrete. Yes, to follow world events you need to understand people, ideas and movements – but if you don't know geography, you'll never have the full picture.
If you've ever wondered why Putin is so obsessed with Crimea, why the USA was destined to become a global superpower, or why China's power base continues to expand ever outwards, the answers are all here.
"Quite simply, one of the best books about geopolitics you could imagine: reading it is like having a light shone on your understanding… Marshall is clear-headed, lucid and possessed of an almost uncanny ability to make the broad picture accessible and coherent … the book is, in a way which astonished me, given the complexities of the subject, unputdownable… I can't think of another book that explains the world situation so well."                 Nicholas Lezard, Evening Standard
.
.
Genghis Khan: The Man Who Conquered the World by Frank McLynn
Genghis Khan was by far the greatest conqueror the world has ever known, whose empire stretched from the Pacific Ocean to central Europe, including all of China, the Middle East and Russia. So how did an illiterate nomad rise to such colossal power, eclipsing Alexander the Great, Julius Caesar and Napoleon? Credited by some with paving the way for the Renaissance, condemned by others for being the most heinous murderer in history, who was Genghis Khan?
Combining fast-paced accounts of battles with rich cultural background and the latest scholarship, Frank McLynn brings vividly to life the strange world of the Mongols, describes Temujin's rise from boyhood outcast to become Genghis Khan, and provides the most accurate and absorbing account yet of one of the most powerful men ever to have lived.
"This powerful and comprehensive study of the great Mongol takes your breath away with the sheer scale and fury of the man's conquests and cruelties. Told with chilling relish."                   Melvyn Bragg, Observer Books of the Year
.
.
Universal: A Guide to the Cosmos by Brian Cox and Jeff Forshaw
We dare to imagine a time before the Big Bang, when the entire Universe was compressed into a space smaller than an atom. And now, as Brian Cox and Jeff Forshaw show, we can do more than imagine: we can understand. Over the centuries, the human urge to discover has unlocked an incredible amount of knowledge. What it reveals to us is breathtaking.
Science reveals a deeper beauty, connects us to each other, to our world, and to our Universe; and, by understanding the groundbreaking work of others, reaches out into the unknown. What's more, as Universal shows us, if we dare to imagine, we can all do it.
"There is still much to learn about our universe. Universal will help inspire those who share my fascination with our planets, the solar system and beyond."                        Buzz Aldrin
.
.
Reality is Not What it Seems by Carlo Rovelli
From the bestselling author of Seven Brief Lessons on Physics comes a new book about the mind-bending nature of the universe
Do space and time truly exist? What is reality made of? Can we understand its deep texture? Scientist Carlo Rovelli has spent his whole life exploring these questions and pushing the boundaries of what we know. In this mind-expanding book, he shows how our understanding of reality has changed throughout centuries, from Democritus to loop quantum gravity. Taking us on a wondrous journey, he invites us to imagine a whole new world where black holes are waiting to explode, spacetime is made up of grains, and infinity does not exist — a vast universe still largely undiscovered.
"Rovelli writes with elegance, clarity and charm… A joy to read, as well as being an intellectual feast."              New Statesman
.
.
The Cyclist Who Went Out In the Cold: Adventures Along the Iron Curtain Trail by Tim Moore
Scaling a new peak of rash over-ambition, Tim Moore tackles the 9,000km route of the old Iron Curtain on a tiny-wheeled, two-geared East German shopping bike.
Asking for trouble and getting it, he sets off from the northernmost Norwegian-Russian border at the Arctic winter's brutal height, bullying his plucky MIFA 900 through the endless and massively sub-zero desolation of snowbound Finland.
After three months, 20 countries and a 58-degree jaunt up the centigrade scale, man and bike finally wobble up to a Black Sea beach in Bulgaria, older and wiser, but mainly older.
"Bill Bryson on two wheels."           Independent
.
.
Time Travel: A History by James Gleick
From the acclaimed author of The Information and Chaos, here is a mind-bending exploration of time travel: its subversive origins, its evolution in literature and science, and its influence on our understanding of time itself.
"In his enthralling new book, James Gleick mounts H.G. Wells's time machine for an invigorating ride through the most baffling of the four dimensions. In these pages, time flies."                        John Banville, author of The Sea
.
.
.
Gift Books
.
South Africa: The Art of a Nation
This beautiful book begins with the first artistic stirrings of our earliest ancestors and the first African kingdoms through to the creation of 3D figurative art and specialised artisans. It then considers the influence of Dutch, British, Malay, Chinese and Indian settlers from the 16th century onwards and the ensuing conflicts, followed by a focus on the British colonial period and the European obsession with the exotic and the objectification of African bodies. A chapter on segregation after the Union of South Africa in 1910 and Resistance Art during the apartheid era of c.1970 to 1989 is followed by a final section looking at South Africa's transformation from an apartheid state to the 'Rainbow Nation', and the country's current artistic optimism.
.
.
Obie: A Photographic Story by Obie Oberholzer
Obie encompasses a decades-long sweep of his life's work and covers the globe. It is part coffee-table book, part travelogue, part autobiography and part storybook, with a bit of philosophy thrown in for good measure. Obie captures the rare, the human, the wonderful, the cosmic even. And he doesn't just take pictures; he also meticulously records it all in words. His descriptions are often as intriguing, as beautiful or as crazy as his photographs.
.
.
Oh So Pretty: Punk in Print 1976-1980 by Rick Poynor and Toby Mott
A compelling visual portrait of a time, place, and subculture that raised a middle finger to modern society.
Oh So Pretty: Punk in Print 1976-80 is an unrivalled collection of visually striking ephemera from Britain's punk subculture. It presents 500 artefacts – 'zines,' gig posters, flyers, and badges – from well-known and obscure musical acts, designers, venues, and related political groups. While punk was first and foremost a music phenomenon, it reflected a DIY spirit and instantly recognizable aesthetic that was as raw and strident and irrepressible as the music. As disposable as the items in this book once were, together they tell a story about music, history, class, and art, and document a seismic shift in society and visual culture.
"The appeal of punk ephemera is growing among wealthy collectors… Mott points out another reason to carry on collecting: in the internet age the physical evidence of punk is even more precious."                   Financial Times Wealth
.
.
Non-Stop Metropolis: A New York city Atlas by Rebecca Solnit and Joshua Jelly-Schapiro
Nonstop Metropolis conveys innumerable unbound experiences of New York City through twenty-six imaginative maps and informative essays. Bringing together the insights of dozens of experts-from linguists to music historians, ethnographers, urbanists, and environmental journalists-amplified by cartographers, artists, and photographers, it explores all five boroughs of New York City and parts of nearby New Jersey.
"In orienting oneself in this atlas…one is invited to fathom the many New Yorks hidden from history s eye…thoroughly terrific."                Maria Popova, Brain Pickings
.
.
The Odditorium by David Bramwell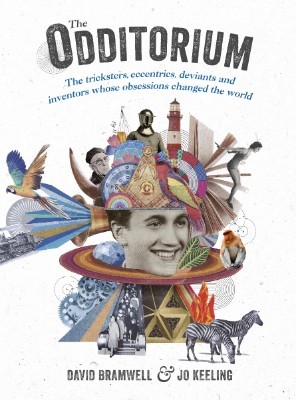 The Odditorium is a celebration of history's lesser known creative mavericks; the tricksters, subversives and pioneers whose passion and obsession proved there are no limits or rules when it comes to human potential. From the Victorian prankster who sent 30,000 objects through the Royal Mail (including his Irish Terrier) to the housewife who grew giant peanuts using atomic energy, you'll find inspiring stories of originality, energy and eccentricity, and learn how these heroic failures and visionaries re-invigorated culture and helped us find new ways to understand ourselves and the world around us.
Outsider artists, linguists, scientists, time travellers and architects all feature in The Odditorium, each of whom risked ostracism, ridicule and even madness in pursuit of carving their own esoteric path, changing the world in wonderful ways.
.
.
Faber Poetry Diary 2017
The Faber poetry list, originally founded in the 1920s, was shaped by the taste of T.S. Eliot, who was its guiding light for nearly forty years. Since the sixties, each passing decade has seen the list grow with the addition of poets who were arguably the finest of their generation. In recent years the creation of the Poet-to-Poet series has further broadened the scope of Faber poetry to include the work of great poets from the past, selected and introduced by the contemporary poets they have inspired.
.
.
Release Your Anger/Memos to Shitty People – Colouring for Adults!
Incompetent co-worker? Annoying neighbour? Rubbish friend? Colour away your frustration with over thirty-five delightful and vulgar phrases you wish you'd said out loud.
Each single-sided page includes such tension-busting phrases as, 'Seriously, Bitch?' and 'Oh look … the fuck-up fairy has visited' alongside friendly critters and intricate flora to calm your nerves.
.
.
Zapiro/Madam and Eve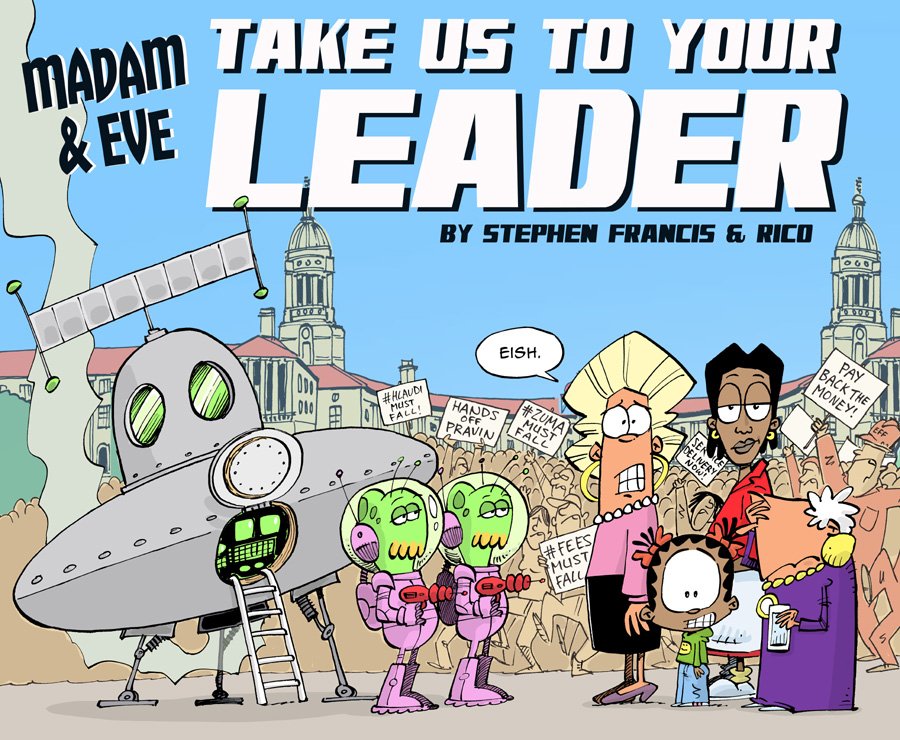 The annual offerings from some of our favourite cartoonists.
.
.
Bookshops by Jorge Carrion/Browse: The World in Bookshops by Henry Hitchings
 . . . 
Two love letters to bookshops of the world (one featuring, ahem, The Book Lounge).
One is the travelogue of a lucid and curious observer, filled with anecdotes and stories from the universe of writing, publishing and selling books. A bookshop in Carrion's eyes never just a place for material transaction; it is a meeting place for people and their ideas, a setting for world changing encounters, a space that can transform lives.
The other is a celebration of bookshops around the world, by an award-winning cast of writers including Ali Smith, Pankaj Mishra, Elif Shafak and Daniel Kehlmann
"All these writers convey the magic of bookshops, while also making their vulnerability in recent times a recurrent theme."                 Guardian
.
.
Fashion: 150 Years/150 Designers
Covering everyone from Azzedine Alaïa to Yohji Yamamoto, and everything from Boho Chic to Space Age style, this is an indispensible and delightful guide to the creative world of fashion. This encyclopedic volume contains over 150 entries on designers and styles, with multiple images and a comprehensive text for each one. This guide includes all of the designers, movements and style icons that have created the history of international fashion from the 1860s all the way to today.
.
.
.
The Earth and I by James Lovelock et al
Human beings are extraordinary creatures. So great is the extent of our influence on the planet, that many speak of a new geological era, the Anthropocene, an age defined by human-induced change to the blue and green globe we call home.
Our lofty status comes with responsibility as much as possibility: How should we approach our present and future? Conceived by James Lovelock, inventor of the Gaia theory, this illustrated essay collection brings together an all-star line-up of thinkers and scientists to offer essential understanding about who we are, how we live, and where we might be going.
The book s world-class contributors include quantum physicist Lisa Randall, Astronomer Royal Martin Rees, Pulitzer Prize-winning biologist Edward O. Wilson, and Nobel Prize-winning neuroscientist Eric Kandel. With lively illustrations from British artist Jack Hudson, the result is an inspiration for curious minds young and old, and a trusted tool kit for an informed and enlightened future.
.
.
Overview: A New Perspective by Benjamin Grant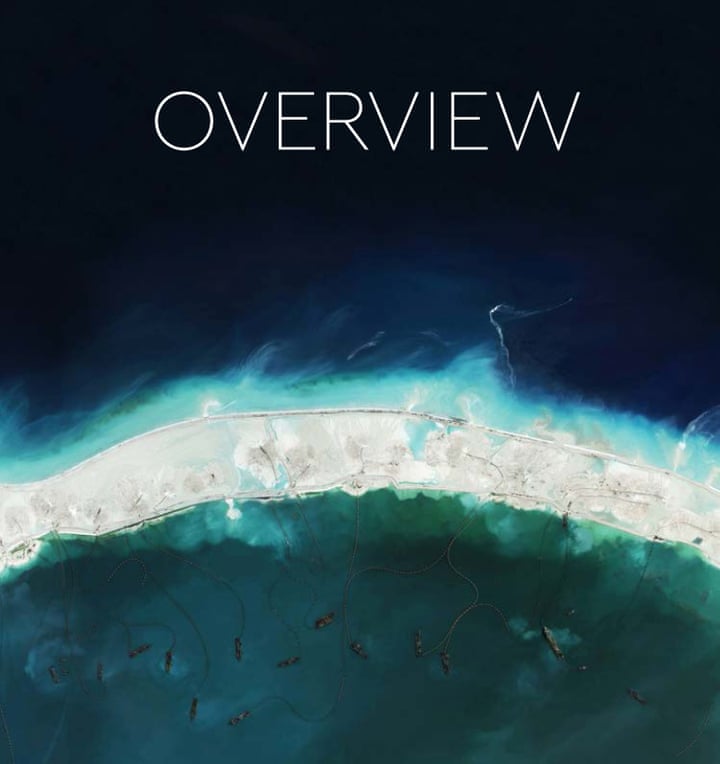 A stunning and unique collection of satellite images of Earth that offer an unexpected look at humanity, derived from the wildly popular Daily Overview Instagram account.
More than 200 images of industry, agriculture, architecture, and nature highlight incredible patterns while also revealing a deeper story about human impact. This extraordinary photographic journey around our planet captures the sense of wonder gained from a new, aerial vantage point and creates a perspective of Earth as it has never been seen before.
"Stunning, surprising and intriuging photographs of Earth from the skies."   Guardian
"Absolutely gorgeous, yet absolutely gut-wrenching."    Wired
.
.
Planet Earth 2 by Stephen Moss & David Attenborough
10 years on from the first, groundbreaking, Planet Earth, the BBC uses the most incredible advances in technology and scientific discovery to bring you the most exciting and immersive picture of our world's wildlife yet.
With over 250 breathtaking photographs and stills from the BBC Natural History Unit's spectacular footage, this is an extraordinary new look at the complex life of some of the most amazing places on Planet Earth.
.
.
.
Letters of Note: Correspondence Deserving of a Wider Audience compiled by Shaun Usher
Letters of Note is a collection of over one hundred of the world's most entertaining, inspiring and unusual letters, based on the seismically popular website of the same name – an online museum of correspondence visited by over 70 million people. From Virginia Woolf's heart-breaking suicide letter, to Queen Elizabeth II's recipe for drop scones sent to President Eisenhower; from the first recorded use of the expression 'OMG' in a letter to Winston Churchill, to Gandhi's appeal for calm to Hitler; and from Iggy Pop's beautiful letter of advice to a troubled young fan, to Leonardo da Vinci's remarkable job application letter, Letters of Note is a celebration of the power of written correspondence which captures the humour, seriousness, sadness and brilliance that make up all of our lives.
"Quite literally the most enjoyable volume it is possible to imagine. Every page is a marvel." (Spectator)
.
.
Plant: Exploring the Botanical World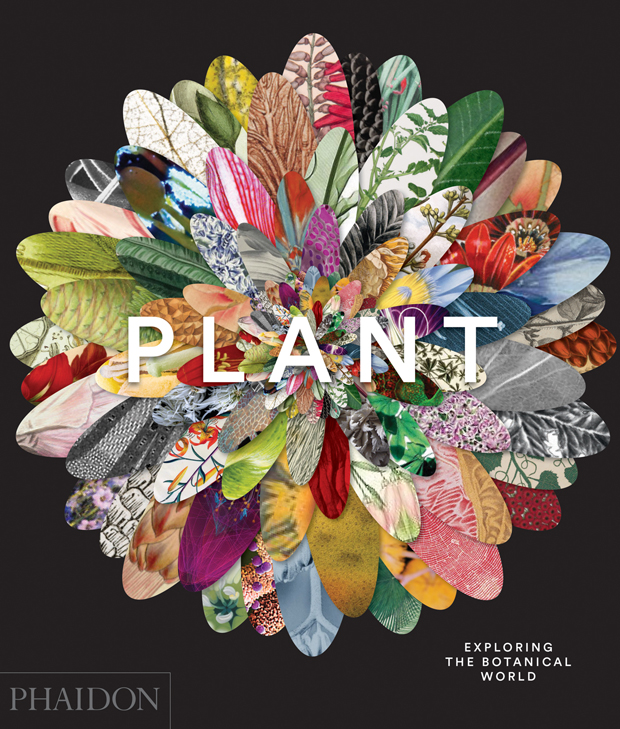 The ultimate gift for gardeners and art-lovers, featuring 300 of the most beautiful and pioneering botanical images ever. This fresh and visually stunning survey celebrates the extraordinary beauty and diversity of plants. It combines photographs and cutting-edge micrograph scans with watercolours, drawings, and prints to bring this universally popular and captivating subject vividly to life. This stunning compilation of botanically themed images includes iconic work by celebrated artists, photographers, scientists, and botanical illustrators, as well as rare and previously unpublished images.
.
.
How It Works: The Cat (Ladybird Books for Grown-ups)
This delightful book is the latest in the series of Ladybird books which have been specially planned to help grown-ups with the world about them.
The large clear script, the careful choice of words, the frequent repetition and the thoughtful matching of text with pictures all enable grown-ups to think they have taught themselves to cope. Featuring original Ladybird artwork alongside brilliantly funny, brand new text. Look out for more new titles in this hilarious series!
.
.
Bedtime Stories for Grown-Ups compiled by Ben Holden
There are few more precious routines than that of the bedtime story. So why do we discard this invaluable ritual as grown-ups to the detriment of our well-being and good health?
Poems and short stories, fairy tales and fables, reveries and nocturnes – from William Shakespeare to Haruki Murakami, Charles Dickens to Roald Dahl, Rabindranath Tagore to Nora Ephron, Vladimir Nabokov to Neil Gaiman – are all woven together to replicate the journey of a single night's sleep.
"I have been charmed by this collection, so unlike any other…It is truly enjoyable. Not only has it crept at once onto my bedside table, but it is also going to solve my Christmas present problem."                                     Diana Athill
.
.
In the Kitchen
.
Reuben at Home by Reuben Riffel
Reuben at Home offers readers a glimpse into the life and loves of Reuben Riffel when he's not cooking in restaurant kitchens, running successful restaurants or appearing in front of the TV cameras. This is a personal, honest account of how Reuben feels about food and the way in which he chooses to feed his family and friends in his own home.
These recipes, all created by Reuben, were inspired by his memories of happy family meals and his favourite flavours from childhood. These are tastes he remembers from his past and which he now chooses to share with those he loves.
.
.
Hoxton Street Monster Supplies Cookbook: Everyday Recipes for the Living, the Dead & the Undead
For hundreds of years, the Hoxton Street Monster Supplies shop has been supplying quality goods for the monster community from its premises in east London – and this, its classic recipe book, has been in use for just as long.
Now, for the first time, it has been adapted for use by humans as well as monsters. So whether you're entertaining trolls, hosting a vampire soirée or expecting zombies round for tea, you can make delicious treats to suit every occasion.
– Fallen out with a friend? Bake them some 1000-year Curse Cookies!
– Want to woo a zombie? Try our After-Gorging Breath Mints!
– Unexpected ogre guests? Make our Fresh Maggot Brownies or Spiced Earwax Pie!
With recipes and handy hints for monster housekeeping, this classic tome is an essential addition to every home, lair, cave, swamp or fiery pit.
.
.
Giving Back Childhood
In Giving Back Childhood, South African celebrities from the world of sport, music, media, academia, business, politics, literature, food and entertainment, as well as unsung heroes at the Red Cross War Memorial Children's Hospital, share some of their own personal memories of food and childhood, as well as the recipes that are the on-going connection to those memories.
.
.
.
Provence to Pondicherry: Recipes from France to Faraway by Tessa Kiros
Tessa Kiros, renowned for her exquisite food and travel books, takes us on a fascinating journey across the globe to explore French culinary influences in far-flung destinations. Her journey begins in Provence, where Tessa first fell in love with French food. She then takes the path of early French explorers, travelling to the island of Guadeloupe in the Caribbean; Vietnam in South-east Asia; Pondicherry on the Bay of Bengal, India; La Reunion, a French island in the Indian Ocean. The result is an intriguing collection of recipes that will appeal to all those with a broad interest in food and culture.
.
.
For youngsters
.
Picture/Gift Books
.
A Child of Books by Oliver Jeffers and Sam Winston
In this inspiring, lyrical tale about the rewards of reading and sharing stories, a little girl sails her raft "across a sea of words" to arrive at the house of a small boy. There she invites him to come away with her on an adventure. Guided by his new friend, the boy unlocks his imagination and a lifetime of magic lies ahead of him. But who will be next? Elegant illustrations by Oliver Jeffers are accompanied by Sam Winston's astonishing typographical landscapes, beautifully shaped from excerpts of children's classics including Treasure Island, Little Women and The Wonderful Wizard of Oz, creating a gorgeous gift book perfect for readers of all ages, and this year's must-have Christmas gift.
.
.
We Found a Hat by Jon Klassen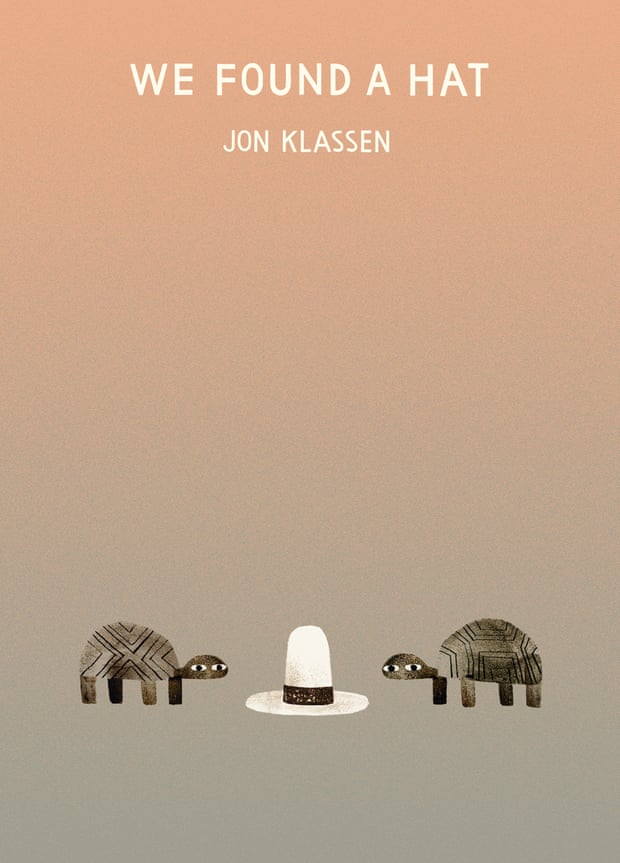 Two turtles have found a hat. The hat looks good on both of them. But there are two turtles. And there is only one hat… Evoking hilarity and sympathy, the shifting eyes tell the tale in this perfectly paced story in three parts, highlighting Jon Klassen's visual comedy, deceptive simplicity and deliciously deadpan humour.
.
.
Botanicum (Welcome to the Museum) by Katie Scott
Botanicum is a stunningly curated guide to plant life. With artwork from Katie Scott of Animalium fame, Botanicum gives readers the experience of a fascinating exhibition from the pages of a beautiful book.
From perennials to bulbs to tropical exotica, Botanicum is a wonderful feast of botanical knowledge complete with superb cross sections of how plants work.
.
.
Freedom in Congo Square by Carole Boston Weatherford
This poetic, nonfiction story about a little-known piece of African American history captures a human s capacity to find hope and joy in difficult circumstances and demonstrates how New Orleans' Congo Square was truly freedom s heart.
Mondays, there were hogs to slop,
mules to train, and logs to chop.
Slavery was no ways fair.
Six more days to Congo Square. 
.
.
Ada Twist, Scientist by Andrea Beaty and David Roberts
Iggy Peck and Rosie Revere have earned their places among the most beloved children s characters and have inspired countless kids and adults to follow their passions. Determined Ada Twist, with her boundless curiosity for science and love of the question Why?, is destined to join these two favourites. Like her classmates Iggy and Rosie, Ada has always been hopelessly curious. She embarks on fact-finding missions and conducts scientific experiments, all in the name of discovery. When her house fills with a horrific, toe-curling smell, Ada knows it's up to her to find the source. But, this time, her experiments lead to trouble.
.
.
Age 9-12
.
The Midnight Gang by David Walliams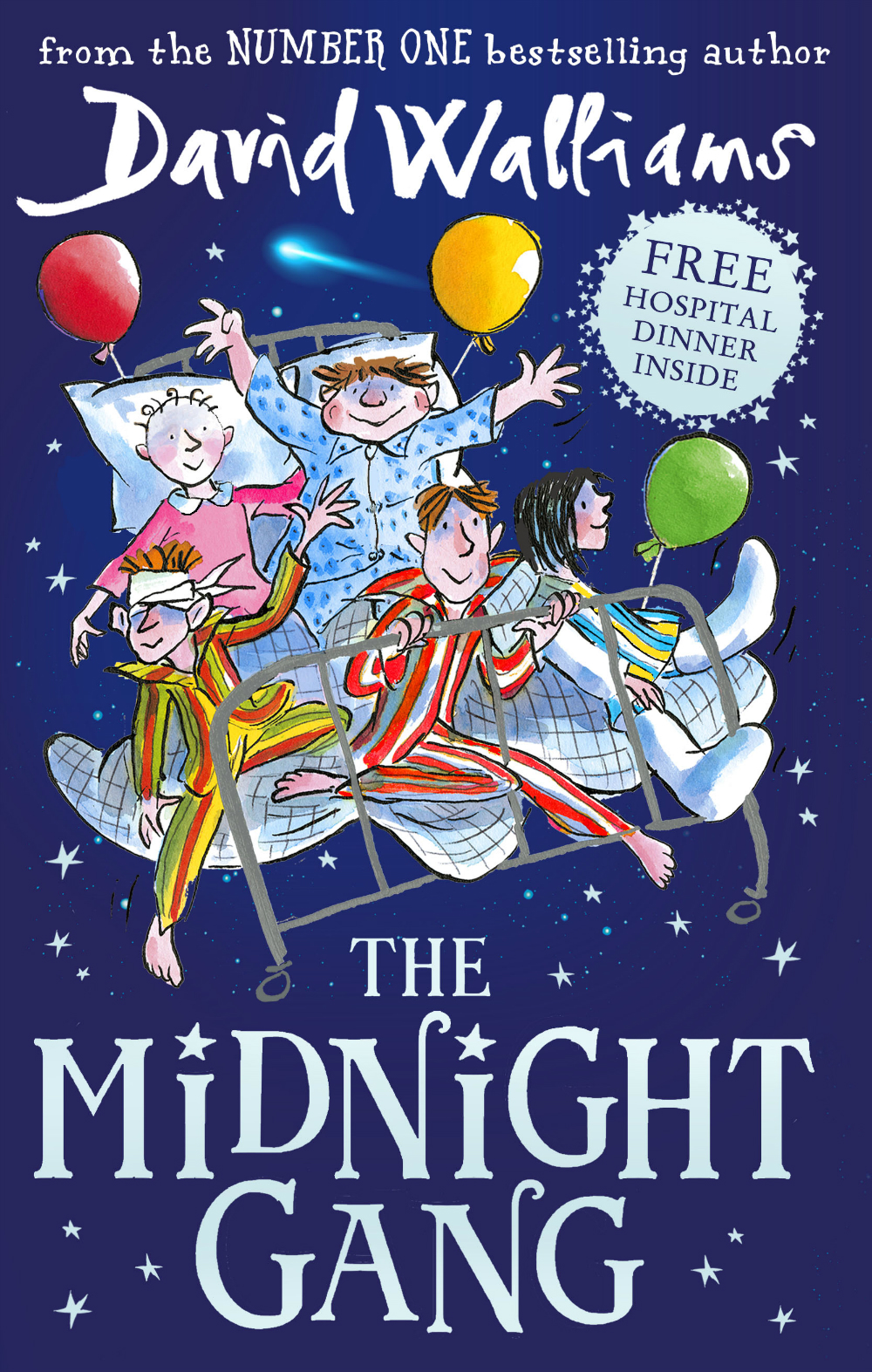 Welcome to the Midnight Gang! Midnight is the time when all children are fast asleep, except of course for… the Midnight Gang. That is when their adventures are just beginning…
When Tom gets hit on the head by a cricket ball, he finds himself at Lord Funt Hospital, and is greeted by a terrifying-looking porter. Things go from bad to worse when he meets the wicked matron in charge of the children's ward… But Tom is about to embark on the most thrilling journey of a lifetime!
The Midnight Gang tells an extraordinarily heartwarming and, of course, funny story of five children on a hospital ward – and on a quest for adventure! It is a story of friendship and magic – and of making dreams come true. Readers are set to be utterly spellbound by this heartfelt story that will bring magic to everyone's Christmas.
.
.
Teens
.
Kids of Appetite by David Arnold
Kids of Appetite by David Arnold is a tragicomedy of first love and devastating loss for fans of Rainbow Rowell and Jennifer Niven.
In the Hackensack Police Department, Vic Benucci and his friend Mad are explaining how they found themselves wrapped up in a grisly murder. But in order to tell that story, they have to go way back…
It all started when Vic's dad died. Vic's dad was his best friend, and even now, two years later, he can't bring himself to touch the Untouchable Urn of Oblivion that sits in his front hall. But one cold December day, Vic falls in with an alluring band of kids that wander his New Jersey neighbourhood, including Mad, the girl who changes everything. Along with his newfound friendships comes the courage to open his father's urn, the discovery of the message inside, and the epic journey it sparks.
.
.
Holding Up the Universe by Jennifer Niven
From the author of the New York Times bestseller All the Bright Places comes a heart-wrenching story about what it means to see someone – and love someone – for who they truly are. Jennifer Niven delivers another poignant, exhilarating love story about finding that person who sees you for who you are – and seeing them right back.
.
.
Lies We Tell Ourselves by Robin Talley
It's 1959. The battle for civil rights is raging. And it's Sarah's first day of school as one of the first black students at previously all-white Jefferson High.
No one wants Sarah there. Not the Governor. Not the teachers. And certainly not the students – especially Linda, daughter of the town's most ardent segregationist.
Sarah and Linda are supposed to despise each other. But the more time they spend together, the less their differences matter. And both girls start to feel something they've never felt before. Something they're determined to ignore.
Because it's one thing to stand up to an unjust world – but another to be terrified of what's in your own heart.
Happy reading and Christmas shopping!