Fantastic Fiction
The Curator by Jacques Strauss
It's not possible to undo what happened in 1976.
In rural South Africa a family massacre takes place; a bloodbath whose only witness is the family's black maid. Hendrik Deyer is the principal of a state-run school camp who lives nearby with his wife and their two sons, Werner and Marius. As Hendrik becomes obsessed with uncovering what happened, his wife worries about her neighbours, a poor white family whose malign influence on her son Werner is – she believes – making his behaviour inexplicably strange and hostile. One night another tragedy changes each of their lives, irrevocably.
Two decades later, Werner is living with his mother and invalid father in a small Pretoria flat. South Africa is a changed place. Werner holds a tedious job in the administration department of the local university and dreams of owning his own gallery. His father is bedridden, hovering on the edge of death, and furious, as he has been for twenty years. As Werner feels his own life slip away, his thoughts turn to murder as a means to correct the course of all their futures. He can't undo the past, but Werner's desperation to change his own his fate will threaten not only his own family but also those still living in the aftermath of what happened all those years ago.
"With its forcefully characterised anti-hero Werner, this is a book that will conjure favourable comparisons with other South African literary masters."                             Barry Forshaw, Independent
"Murder is everywhere you look in this dark and gripping novel, but it's often achingly funny."                   Kate Saunders, The Times
"Strauss mixes two narratives together with ease, and comes up with a novel that sparkles."                      Book Munch
"The Curator is a very interesting and compelling read."                                Savidge Reads
The Stopped Heart by Julie Myerson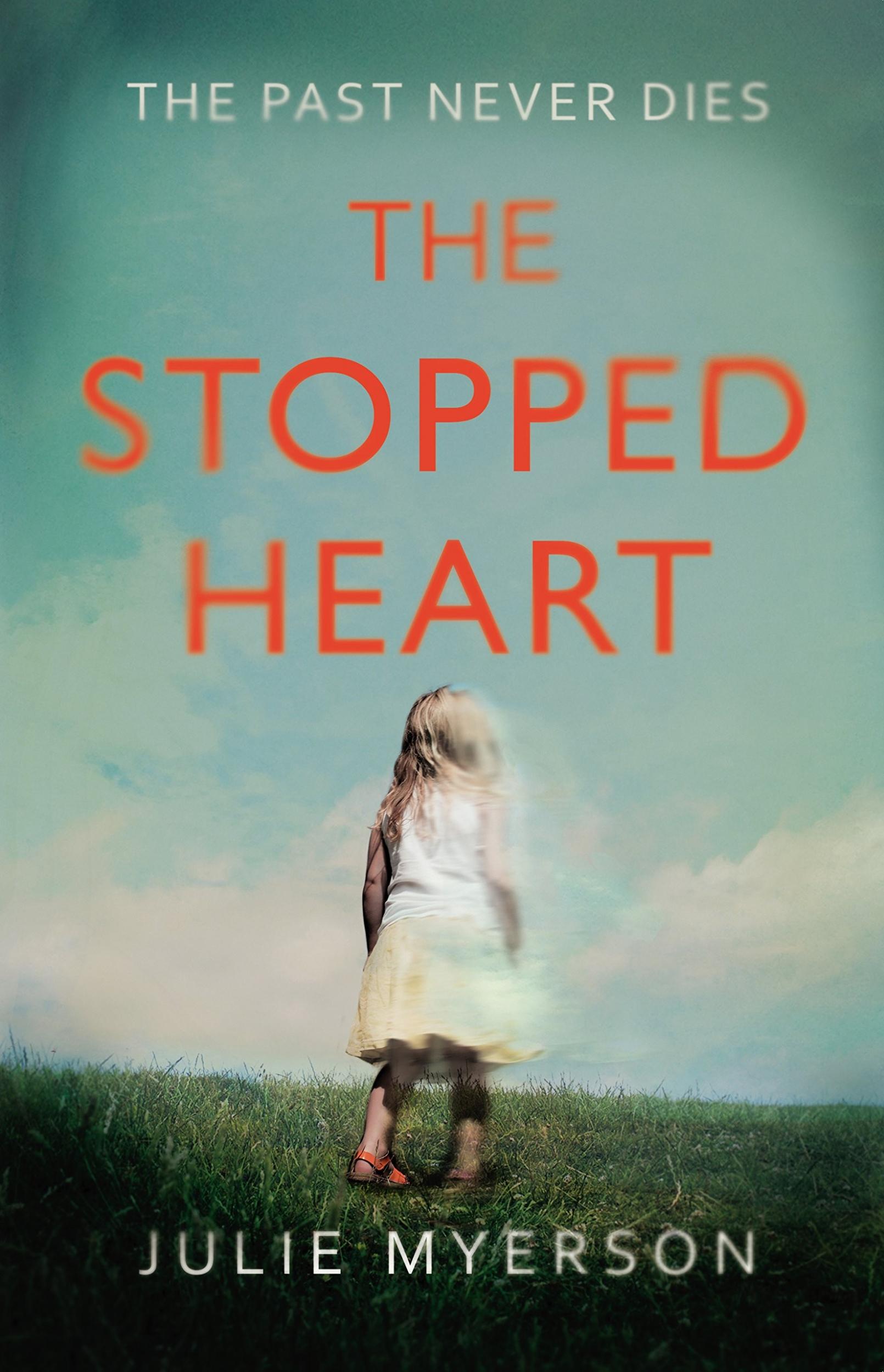 Some memories are too powerful to live only in the past.
During a ferocious storm, a red-haired stranger appears in the garden of a small farming cottage. Eliza and her parents take him in. But very soon, it's clear he has no intention of leaving.
A century later, Mary and Graham have experienced every parent's worst nightmare. Now, escaping the memories and the headlines, they have found an idyllic new home in rural Suffolk. A cottage, a beautiful garden. The perfect place to forget. To move on. But life doesn't always work that way.
A devastating depiction of profound loss, sexual longing, love and true evil, The Stopped Heart is the finest novel to date from this most fearless and original of writers.
"This is a book that you will turn through the night to reach its conclusion ― Myerson has you dying for the end and even surer that you will do just that when you get there. Spoiler alert: don't expect roses around the door."                   The Times
"It's the sort of book you cannot put down, partly because it is so addictive and partly because if you do put it down, you know you will spend the next few hours startling at every creaking door… It really is unremittingly, heart-stoppingly dark."                                 Viv Groskop, Observer
"Filled with darkness… An unsettling and disturbing tale."                            Beth Jones, Sunday Telegraph
"Myerson evokes mystery and madness, with glimpses into devastating events, the full extent of which are slowly and skilfully uncovered."                       Vogue
"I raced through this compelling story of parental heartbreak interspersed with the unravelling a century-old crime."                      Cathy Rentenbrink, Bookseller
Trouble with Goats & Sheep by Joanna Cannon
'Part whodunnit, part coming of age, this is a gripping debut about the secrets behind every door' Rachel Joyce
'A very special book' Nathan Filer
'An utter delight' Sarah Winman
'A delight' Paula Hawkins
'A treasure chest of a novel' Julie Cohen
'One of the standout novels of the year' Hannah Beckerman
'I didn't want the book to end' Carys Bray
'An excellent debut' James Hannah
'Grace and Tilly are my new heroes' Kate Hamer
'A wonderful debut' Jill Mansell
'A modern classic in the making' Sarah Hilary
'A stunning debut' Katie Fforde
'Phenomenal' Miranda Dickinson
England,1976.
Mrs Creasy is missing and The Avenue is alive with whispers. As the summer shimmers endlessly on, ten-year-olds Grace and Tilly decide to take matters into their own hands.
And as the cul-de-sac starts giving up its secrets, the amateur detectives will find much more than they imagined…
'A splendid debut …Forensic period detail and pithy exchanges between characters give the novel the feel of a Seventies sitcom …a wonderful achievement.'        Daily Mail
'Cannon specialises, beautifully, in making concrete the abstract … a superior debut.'                     Sunday Times
'Vibrant and funny…imagine Donna Tartt's The Secret History, set in 1970s English suburbia.'                     Guardian
'Successfully capturing the claustrophobia of suburban life… Cannon paints a sympathetic and nuanced portrait of society's misfits.'                               Independent
'Fresh and vivid, this intriguing debut is a perceptive coming-of-age Tale.' Sunday Express
'A quirky, moving and beautifully written tale of suburban life in 1970s Britain, The Trouble with Goats and Sheep is a delight from start to finish.'                        Paula Hawkins
Exposure by Helen Dunmore
'A gripping, subtle, emotional novel.'                      Sadie Jones, author of The Outcast
By the Sunday Times bestselling author of The Lie. Forbidden love, intimate betrayal and the devastating power of exposure drive Helen Dunmore's remarkable new novel.
London, November, 1960: the Cold War is at its height. Spy fever fills the newspapers, and the political establishment knows how and where to bury its secrets.
When a highly sensitive file goes missing, Simon Callington is accused of passing information to the Soviets, and arrested.
His wife, Lily, suspects that his imprisonment is part of a cover-up, and that more powerful men than Simon will do anything to prevent their own downfall.
She knows that she too is in danger, and must fight to protect her children. But what she does not realise is that Simon has hidden vital truths about his past, and may be found guilty of another crime that carries with it an even greater penalty.
"Helen Dunmore delivers a deceptively simple masterpiece, a new take on the lives of the men and –particularly – the women caught up in the cold war … Exposure is magnificent."                   Independent on Sunday
"Exposure is the sort of winter read you hanker for…the period is so meticulously re-created that you almost hear the hiss of the gas streetlamps."                                      The Times
"Dunmore packs an impressive amount on to a compact canvas. Full of convincing detail, the novel is as much about sexuality in the age of the Chatterley ban as about Whitehall skulduggery … A dramatic mix of domesticity and derring-do … Like many of the best spy novels, Exposure sets out to unsettle Britain's view of itself."                              Sunday Telegraph
"Under its smooth, naturalistic surfaces, Exposure has a tightly wrought plot gripping as any thriller. But it is the union of this plot with complex, challenging characters that makes the book such a surprising and fulfilling read…will haunt you for months, if not years."                    Kate Clanchy, Guardian
"It is an intriguing set-up, and with Dunmore at its helm this tale of divided loyalties never lets up for a minute … Dunmore is such a class act … she sticks to the human essentials of her story, does not over-complicate things, and comes up trumps yet again."                          Mail on Sunday
"Exposure succeeds as a Cold War thriller as well as a psychological drama. It deals with some lurid events, but evokes the texture of time … It offers in fact what Dunmore does best: a story of "desperate urgency, cloaked in the everyday."                       David Grylls, Sunday Times
"The danger with 'literary thrillers' is simple: the more literary a story is, the less thrilling it can be. There's a balance to be found, and Dunmore expertly weights both sides. She revels in layers of concealment. Beautiful poetic phrases, quite startling at times, enliven the eye and the mind."                              Spectator
"One of our most outstanding writers, Helen Dunmore has drawn inspiration from the classic spy novel for her latest book … While it has all the thrill and menace of a John Le Carré novel, Dunmore is more interested in the personal … An atmospheric read full of vivid characters – if you only buy one book this month make it this one."                             Good Housekeeping, Book of the Month
"Helen Dunmore's subtle tale of espionage and fear has a refreshingly human scale… It is, in many ways, a romance where salvation comes through a late, unexpected and generous act of love."                                 Independent
"Dunmore's treatment is distinctive. Her work as both a poet and a novelist, is characterised by its rich sensuality and the stark emotional truths at its core. This sensibility, along with the small domestic and personal details at which she excels, transcend genre…"                          Financial Times
Bred to Kill by Franck Thilliez
Lucie Henebelle and Inspector Sharko take on the case of the brutal murder of Eva Louts, a promising graduate student who was killed while working at a primate research centre outside Paris. But what first appears to be a vicious animal attack soon proves to be something more sinister. What was Eva secretly researching? Could she be on the track of three fanatical scientists who control a 30-thousand-year-old virus with plans to unleash it into the world?
"Crichton fuses with True Detective' in a hammering hard-science thriller where the heart of darkness lies not in the soul, but in the genes. Thilliez engineers a winner."                             Scott Sigler, New York Times
Perfect Days by Raphael Montes
The path to true love rarely runs smoothly…
Teo, a medical student, meets Clarice at a party. Teo doesn't really like people, they're too messy, but he immediately realises that he and Clarice are meant to be together.  And if Clarice doesn't accept that? Well, they just need to spend some time together, and she'll come to realise that too.
And yes, he has bought handcuffs and yes, he has taken her prisoner and yes, he is lying to her mother and to his mother and to the people at the hotel he's keeping her at, but it's all for her own good.
She'll understand. She'll fall in love. She'll settle down and be his loving wife.
Won't she?
"A chilling, twisty exposed nerve of a novel. Even creepier than Gone Girl. I loved it"                         Lauren Beukes
"A gripping debut. Raphael Montes is a writer to watch – he will do great things!"                             Sophie Hannah
"A superb achievement! I was gripped from the very beginning by this, yes, perfect novel, which showcases the author's unparalleled skills in merging literary sensibilities, psychological insight and breath-taking suspense. To top it all off, Montes brings Rio de Janeiro and Brazil to life as few authors, even the best travel writers, could do. Raphael Montes is a must-read!"                   Jeffery Deaver
"A seriously spooky thriller that is, at times, every bit as creepy as Psycho."                          Bookmunch
"A black comedy-cum-road thriller."                       John O'Connell, Guardian
Permanent Removal by Alan S. Cowell
Permanent Removal is a beautifully written political thriller focusing on the nature of justice, truth, betrayal, socio-political and ethical quandaries, complicity and moral agency. The novel introduces readers to a cast of players whose destinies intertwine in a particularly gruesome murder.
The novel is set in apartheid South Africa and the start of the Rainbow Nation. South African security forces set up a roadblock to intercept a car near the city of Port Elizabeth. Two of the four anti-apartheid activists in the car were secretly targeted for assassination. The police abducted the four and murdered them in cold blood. Their burnt bodies were found later near the Port Elizabeth suburb of Bluewater Bay. These murders are one of apartheid's murkiest episodes.
On the day of the funeral, President PW Botha declared a State of Emergency. It was the beginning of the end.
Works such as Jacob Dlamini's penetrating and discursive Askari and the recent publication on Eugene de Kock as state sanctioned perpetrator of various evils will be complemented in no small measure by this intriguing fictionalised exploration of political executions and culpability/loss during the apartheid heyday.
Submerged by Louis Wiid
'An international crime adventure with a South African twist; a stylistic cross between Ian Fleming's James Bond and Deon Meyer's more local crime scene: fast-paced, high-flying, gritty, glamorous and violent.'                                  Alex Smith
Who can stop a maniacal Russian and his private army? Surely not a handful of Cape Town gangsters and an investment banker/ex-scuba diving instructor.
Unemployed Economics graduate Leon Jacobs rescues Sophia Popova, a beautiful but troubled Russian heiress, during a high-risk scuba dive at one of the deep dive-sites of the Red Sea. Subsequently, he joins Sophia's father's corrupt investment bank in London. The love-sick and gullible Leon soon starts drowning in the international syndicated crime world of Bogdan Popov, famous for the innovative ways he gets rid of his competitors. Meanwhile, after a series of shocking events disrupt the solitude of ex-gangster Franklin Benjamin's existence in a small fishing village off the West Coast of South Africa, he has to make the impossible decision: to rise up from his hibernation and mobilise his gang.
Will Leon escape with his life from the global-reaching claws of Popov? And where will Sophia find the courage and strength to slay the inner demons ruling her existence? Submerged is an international thriller traversing the buzzing financial hub of London, the beautiful City of Cape Town with its adjacent Cape Flats ganglands, the pirate-infested waters off the horn of Africa, and the rhino-slaughter fields of South Africa.
Yuki Chan in Brontë Country by Mick Jackson
'Unconventional, highly readable, often very funny and strangely touching … it's the kind of book you can't stop reading but don't want to finish.'                              Sue Gaisford, Financial Times
The new novel from Mick Jackson, Booker Prize-shortlisted author of The Underground Man and Ten Sorry Tales
'They both stop and stare for a moment. Yuki feels she's spent about half her adult life thinking about snow, but when it starts, even now, it's always arresting, bewildering. Each snowflake skating along some invisible plane. Always circuitous, as if looking for the best place to land…'
Yukiko tragically lost her mother ten years ago. After visiting her sister in London, she goes on the run, and heads for Haworth, West Yorkshire, the last place her mother visited before her death.
Against a cold, winter, Yorkshire landscape, Yuki has to tackle the mystery of her mother's death, her burgeoning friendship with a local girl, the allure of the Brontes and her own sister's wrath.
"Jackson is a superb writer with a gift for dialogue."                         Paula Byrne, The Times
"There are some lovely ideas in Mick Jackson's latest novel, befitting the mercurial, fretful nature of its narrator."                            Eithne Farry, Mail on Sunday
"The psychic detective story soon becomes an engrossing one of a motherless young girl finding her way in the world and dealing with her grief."                  Big Issue
"Yuki Chan in Bronte Country is spot on in its rendering of the round and roundness of grief … a quietly devastating study of loss that sneaks up on you – a cupcake with something unbearable beneath the frosting."                      Country Life
"A charming and utterly absorbing meditation on grieving and identity."                              The Lady
The Expatriates by Janice Y.K. Lee
Set in present-day Hong Kong, The Expatriates follows the lives of three women. An unspeakable tragedy leaves twenty-something Mercy with a crippling personal inertia, and Margaret, a mother of three, numb and unable to heal. In the same small expatriate community, Hilary tries to distract herself from a marriage gone stale by providing piano lessons for a local orphan, only to find her actions openly criticised on an anonymous online forum.
The individual, sometimes overlapping perspectives of Mercy, Margaret and Hilary are woven together, exposing the insularity and complex privilege of the expatriate world, whilst also revealing the fragility of a woman's position in the world. When the women are struck by tragedy, each of them realises how shockingly dependent they were upon conforming to the unspoken rules of their milieu. In Hong Kong, without speaking Cantonese or having a job (it is almost always the husband who precipitates the move), these women find themselves, almost unexpectedly, stripped of their former identities and living in a land of country clubs and housemaids. Cut off from family, friends, and jobs, they find themselves in a world where the old rules no longer apply.
The Expatriates is a novel about overpowering grief, the transformative power of forgiveness and how finding oneself in a strange land can be the best way to find one's true self.
"Gorgeously wrought . . . The first must-read of 2016."                  Marie Claire
"Brilliantly plotted and written, utterly absorbing, often heartbreaking, The Expatriates looks set to be one of the books of the year."                            Daily Mail
"Lee excels at conveying the claustrophobic atmosphere of expat life. Despite their various degrees of privilege and wealth, Hilary, Margaret and Mercy are all forced to operate within a tight framework of expectations . . . One of the novel's strengths is Lee's exploration of the sometimes subtle interplay between different layers and types of privilege; another is her empathy for the loneliness that her characters must endure . . . shrewd and moving."                             Financial Times
"A female, funny Henry James in Asia, Janice Y. K. Lee is vividly good on the subject of Americans abroad…vibrant social satire: Inside these dark materials lies the sharpness of a comic novelist, and Lee's eye for the nuance and clash of culture, class, race and sex is subtle and shrewd."                             New York Times Book Review
"Lee has written a book that manages to shine a penetrating light on both the ups and downs of the expat experience and the resilience of human spirit…A perceptive and compelling tale. By laying bare three lives and dishing out a series of hard knocks, Janice Lee expertly demonstrates how "small decisions lead to big effects."                          Literary Review
13 Minutes by Sarah Pinborough
I was dead for 13 minutes.
I don't remember how I ended up in the icy water but I do know this – it wasn't an accident and I wasn't suicidal.
They say you should keep your friends close and your enemies closer, but when you're a teenage girl, it's hard to tell them apart. My friends love me, I'm sure of it. But that doesn't mean they didn't try to kill me. Does it?
13 Minutes by Sarah Pinborough is a gripping psychological thriller about people, fears, manuiplation and the power of the truth. A stunning read, it questions our relationships – and what we really know about the people closest to us . . .
"An unsettling psychological thriller, the book plunges you into the frankly scary world of teenage girls."                               Fabulous, Sun on Sunday
"A highly dramatic and convincing thriller."                         Book Bag
"13 Minutes is another fantastic demonstration of Sarah Pinborough's gifts for telling an enthralling tale."                                          Sci-Fi Bulletin
Fascinating Non-Fiction
Boundless: Adventures in the North-West Passage by Kathleen Winter
In 2010, bestselling author Kathleen Winter took a journey across the legendary Northwest Passage. From Greenland to Baffin Island and all along this arctic passage, Winter witnesses the new mathematics of the melting North – where polar bears mate with grizzlies, creating a new hybrid species; where the earth is on the cusp of yielding so much buried treasure that five nations stand poised to claim sovereignty of the land; and where the local Inuit population struggles to navigate the tension between taking their part in the new global economy and defending their traditional way of life. In breathtaking prose charged with vivid descriptions of the land and its people, Kathleen Winter's Boundless is a haunting and powerful story: a homage to the ever-evolving and magnetic power of the North.
"Absorbing."                      Michael Kerr, Daily Telegraph
"A lively interactive account [of] the native culture of Greenland, the human pathos of small mementoes of failed polar expeditions and the larger, legendary Arctic landscape in meltdown."                     The Times
"[Winter's] keen novelist's eye brings immediacy and vibrancy… An unusual and original take on the travel memoir, by the end there is a real sense of an epic journey having been taken, by both the writer and the reader."                           Observer
"Compulsively readable… it both heightens life and plumbs its deepest mysteries, laying bare the beauty of both the world and the soul."                    Globe and Mail
"Ultimately, the journey that Kathleen Winter takes on a last-minute whim is transformative. Her precise and vivid prose allows the reader to share in that transformation. For the many readers who admired Annabel and want to get to know its author better, Boundless is a tremendous gift."                                                 Quill & Quire
Moranifesto by Caitlin Moran
'I've lived through ten iOS upgrades on my Mac – and that's just something I use to muck about on Twitter. Surely capitalism is due an upgrade or two?'

When Caitlin Moran sat down to choose her favourite pieces for her new book she realised that they all seemed to join up. Turns out, it's the same old problems and the same old ass-hats.
Then she thought of the word 'Moranifesto', and she knew what she had to do…
This is Caitlin's engaging and amusing rallying call for our times. Combining the best of her recent columns with lots of new writing unique to this book, Caitlin deals with topics as pressing and diverse as 1980s swearing, benefits, boarding schools, and why the internet is like a drunken toddler.
And whilst never afraid to address the big issues of the day – such as Benedict Cumberbatch and duffel coats – Caitlin also makes a passionate effort to understand our 21st century society and presents us with her 'Moranifesto' for making the world a better place.
The polite revolution starts here! Please.
"She is one of the most astute social commentators hitting a keyboard today … guaranteed to brighten up anyone's life"                                 Independent
"The joy of Moran's writing lies in how she combines thoughtfulness and intelligence with proper belly laughs."                                Independent on Sunday
"The joy of Moran's writing lies in how she combines thoughtfulness and intelligence with proper belly laughs…. It's this clarity about how the world can be improved, how we can all be better at life, that lies at the heart of Moran's writing. She may be funny, but she's also right."                        Independent
"Having conquered feminism, Caitlin Moran is ready to solve the problems of the world…. We're in."                       Marie Claire
"Brilliant…. If you like Caitlin Moran you will love how Moranifesto… feels as though she has plonked herself down next to you in the pub and is knocking back gin while holding forth."                      Sunday Times
"[Moran] describes the book as 'detailing how I would solve the problems of the Earth.' You wouldn't bet against her."                                 Glamour
"When she writes on politics Moran is predictably brilliant… full of great ideas…. Reading Moranifesto I thought how much I'd like to live in the world Moran is arguing for — a kinder, fairer, more equal place."                     Evening Standard
City of Thorns: Nine Lives in the World's Biggest Refugee Camp by Ben Rawlence
To the charity workers, Dadaab refugee camp is a humanitarian crisis; to the Kenyan government, it is a 'nursery for terrorists'; to the western media, it is a dangerous no-go area; but to its half a million residents, it is their last resort.Situated hundreds of miles from any other settlement, in the midst of the inhospitable desert of northern Kenya where only thorn bushes grow, Dadaab is a city like no other. Its buildings are made from mud, sticks or plastic, its entire economy is grey, and its citizens survive on rations and luck. Over the course of four years, Ben Rawlence became a first-hand witness to a strange and desperate limbo-land, getting to know many of those who have come there seeking sanctuary. Among them are Guled, a former child soldier who lives for football; Nisho, who scrapes an existence by pushing a wheelbarrow and dreaming of riches; Tawane, the indomitable youth leader; and schoolgirl Kheyro, whose future hangs upon her education.In City of Thorns, Rawlence interweaves the stories of nine individuals to show what life is like in the camp and to sketch the wider political forces that keep the refugees trapped there. Lucid, vivid and illuminating, City of Thorns is an urgent human story with deep international repercussions, brought to life through the people who call Dadaab home.
"A superb work that highlights the essential humanity of those faceless masses buffeted by events and desperately seeking salvation in one of the world's most troubled spots, [and offers an] outstanding glimpse into the shattered and insecure lives of those on the frontline of the global migration crisis… This is a highly readable book. It is also a damning indictment of the hypocrisy behind camps, which offer such pat solution to refugee crises for aid agencies and politicians… These are stories that need to be heard."                  Observer
'A great read …stunning.'                            Andrew Marr, BBC Start the Week
'Rawlence provides an intricate portrait of this sprawling settlement.'                     Radio Times
'An absorbing book, full of heart… [a] thoughtful portrait.'                         New Statesman
'[This] remarkable book comes as a timely reminder that the vast majority of the world's refugee population will never see European shores… Rawlence is brilliant on Dadaab's complex material life and what seems like a huge experiment in a mixed economy… [a] timely, disturbing and compelling book.'   Guardian
'Rawlence can write with beauty […] but the lyricism never distracts from the precision of his reporting… Rawlence's aim is to make distant lives matter, and in that he succeeds. [He] teases out a narrative that, like Dadaab, pulsates with life.'                   The Times
'This is a book that bristles with anger and despair, but is also full of compassion and dignity. Rawlence offers no solutions, no policy prescriptions. He simply lays out these people's lives and asks us to notice them – and to care.'                 Daily Telegraph
'Rawlence vividly conveys the strain of living in the camp, always hungry, just waiting: [a] masterful account. Next time someone refers derisorily to a 'bunch of migrants', get them to read this book.'                 Christine Lamb, Sunday Times
To Explain the World: The Discovery of Modern Science by Steven Weinberg
In To Explain the World, pre-eminent theoretical physicist Steven Weinberg offers a rich and irreverent history of science from a unique perspective – that of a scientist. Moving from ancient Miletus to medieval Baghdad to Oxford, and from the Museum of Alexandria to the Royal Society of London, he shows that the scientists of the past not only did not understand what we understand about the world – they did not understand what there is to understand. Yet eventually, through the struggle to solve such mysteries as the backward movement of the planets and the rise and fall of tides, the modern discipline of science emerged.
"A great book, a necessary book for our time."                  Independent)
"I read To Explain the World completely enthralled. It transmutes the base metal of a mere history of science into pure gold-into a magisterial celebration of a long and heroic struggle, still incomplete, to understand nature. Only a committed scientist of Steven Weinberg's brilliance, experience and breadth of insight could have accomplished this. I ended the book exhilarated."                      Ian McEwan
"In this masterful, entertainingly 'irreverent' book, Weinberg explains the rise of science from ancient Greeks to modern geeks in terms that his students and the rest of us will understand."                        Iain Finlayson, The Times
"It would be putting it mildly to say that Weinberg triumphantly lives up to what it says on the Nobel tin: a true intellectual as well as a brilliant theoretical physicist."                            Richard Dawkins
"Regarded as the pre-eminent theoretical physicist alive today… Weinberg is also a fine writer and communicator about ideas beyond his own field… Weinberg has clearly carried out extensive scholarly investigation for To Explain the World, and the book works as history. But what makes it tand out is his perspective as a top scientist working today."                  Financial Times
"Weinberg has reached the pinnacle of scientific success – the Nobel Prize – he writes clearly and with confidence, imbuing the reader with an irresistible sense that one is in the hands of a master physicist at play."                            Sunday Times
"An absolute delight."                   Times Higher Education Supplement
"A refreshing contrast to other tomes on the topic… Weinberg reminds us to be humble not only about what we know, but how we know it."                             Guardian
"An enlightening read that does not demand specialist knowledge to enjoy."                      Sunday Times
"The book is a magnificent contribution to the history and philosophy of science…Weinberg writes with great verve and clarity."                                Times Literary Supplement
In Other Words by Jhumpa Lahiri
In Other Words is a revelation. It is at heart a love story of a long and sometimes difficult courtship, and a passion that verges on obsession: that of a writer for another language. For Jhumpa Lahiri, that love was for Italian, which first captivated and capsized her during a trip to Florence after college. Although Lahiri studied Italian for many years afterwards, true mastery had always eluded her.
Seeking full immersion, she decided to move to Rome with her family, for 'a trial by fire, a sort of baptism' into a new language and world. There, she began to read and to write – initially in her journal – solely in Italian. In Other Words, an autobiographical work written in Italian, investigates the process of learning to express oneself in another language, and describes the journey of a writer seeking a new voice.
Presented in a dual-language format, this is a wholly original book about exile, linguistic and otherwise, written with an intensity and clarity not seen since Vladimir Nabokov: a startling act of self-reflection and a provocative exploration of belonging and reinvention.
"Deeply pleasurable. In Other Words gives off the intoxication of metamorphosis; it puts one in the company of a beautiful mind engaged in a sustaining and bracing discipline. The reader who takes it up holds an appealing, missal-sized text, with the Italian printed on the left and English on the right. It is Lahiri's first book of nonfiction, yet it contains two short stories. In introducing one, Lahiri tells us the symbolism of a missing black sweater in the story—it is language. In this diverting way, a reader bobs in the wake of Lahiri's grand experiment.  The cognitive psychologist Steven Pinker notes that 'language comes so naturally to us that we're apt to forget what a strange and miraculous gift it is.' On every page—including the half that monolinguists can't fathom—Lahiri's magnificent book reminds us."                        Karen Long, Los Angeles Times
"Urgent and raw . . . In her critically praised works of fiction, Lahiri drew on the experience of her parents, who clung to the traditions of India long after coming to the U.S.  But her new book reveals how deeply Lahiri has felt displacement and alienation herself, and the thrilling distance she'll go to make sense of it. The memoir chronicles her obsession with Italian, which leads her to take on the radical experiment of writing this book in a language she's still trying to master. The process is like a love affair . . . Through this linguistic autobiography, Lahiri appears to forge a new sense of belonging. Using discomfort to shatter her own status quo, she produces a startlingly different voice—still Lahiri's, but stripped down to its essence."                             Leigh Haber, O, The Oprah Magazine
"Dazzling . . . Lahiri's fascination with the beauty of language now has produced an affecting account, written in Italian, of her effort to master that language . . . She reflects on everything from the challenges of thought and expression in a foreign tongue to the mystery of creativity."                       Harvey Freedenberg, Shelf Awareness
"One of the most impressive writers in the U.S."                                Daily Mail
"A writer of uncommon elegance and poise."                     New York Times
"A writer of formidable powers and great depth of feeling."                        Observer
"Her Italian writing is personal, inward-looking, exploring identity and alienation, anatomising the state of mind of a writer who has more than one "mother tongue" … This is essentially a literary memoir, a passionate love letter to language and to Italy … This is a study of transformation – of a writer, and a woman who has forever been trying to improve herself … For anyone remotely interested in grammar, the chapter on the minefield of Italian prepositions and the past imperfect makes entertaining reading. And there's no academic aridity; the spare, limpid prose of Lahiri's fiction permeates a bold and quirkily engaging self-portrait."                                Lee Langley, Spectator
Into the Magic Shop: A Neurosurgeon's True Story of the Life-Changing Magic of Compassion & Mindfulness by James Doty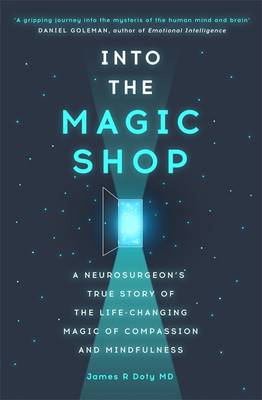 The day that 12-year-old James Doty walked in to his local magic shop is the day that changed his life. Once the neglected son of an alcoholic father and a mother with chronic depression, he has gone on to become a leading neurosurgeon, based at Stanford University. He credits Ruth for this incredible turnaround: the remarkable woman who devoted the summer to transforming his mind and opening his heart.
In this uplifting memoir, Jim explains the visualisation techniques Ruth taught him that gave him the self-esteem to imagine a new future for himself. He examines the science behind mindfulness and why the skills he learned – of focus and attention – now help him to think fast and keep calm in the operating theatre. And he shows us what is possible when you start to change your brain and your heart.
Into the Magic Shop imparts some powerful life lessons about how to live better, and inspires us to believe that we all have inside us the capacity to change our own destiny.
'This book tells the remarkable story of a neurosurgeon's quest to unravel the mystery of the link between our brains and our hearts. From the moment in his childhood when a simple act of kindness changed the course of his own life to his founding a center to study compassion at Stanford University. Jim Doty's life illustrates how each of us can make a difference. We can make the world a more compassionate place. I'm sure many readers will be moved by this inspiring story to open their hearts and see what they too can do for others.'                   His Holiness the Dalai Lama
'Into the Magic Shop offers a gripping, well-told journey into the mysteries of the human mind and brain. Neurosurgeon James Doty has written a heartwarming tale of courage and compassion.'                          Daniel Goleman author of Emotional Intelligence
'In this profound and beautiful book, Dr Doty teaches us with his life, and the lessons he imparts are some of the most important of all: that happiness cannot be without suffering, that compassion is born from understanding our own suffering and the suffering of those around us, and that only when we have compassion in our hearts can we be truly happy.'                 Thich Nhat Hanh
'Once in a generation, someone is able to articulate the compelling mystery within his or her life story in such a way that it captures the imagination of others and inspires them to align with what is deepest and best in themselves and allow it to manifest and flower. There is plenty of magic in this book, but the deepest magic of all is that Jim was openheartedly guided to start practising that aligning when he was twelve and trusted it enough to never lose the thread completely, even in the hardest of times. Behold what is emerging now.'                  Jon Kabat-Zinn
This is London: Life & Death in the World City by Ben Judah
This is the new London: an immigrant city. Over one-third of Londoners were born abroad, with half arriving since the millennium. This has utterly transformed the capital, for better and for worse.
Ben Judah is an acclaimed foreign correspondent, but here he turns his reporter's gaze on home, immersing himself in the hidden world of London's immigrants to reveal the city in the eyes of its beggars, bankers, coppers, gangsters, carers and witch-doctors. From the backrooms of its mosques, Tube tunnels and nightclubs to the frontlines of its streets, Judah has supped with oligarchs and spent nights sleeping rough, worked on building sites and talked business with prostitutes; he's heard stories of heartbreaking failure, but also witnessed extraordinary acts of compassion.
This is London explodes fossilised myths and offers a fresh, exciting portrait of what it's like to live, work, fall in love, raise children, grow old and die in London now. Simultaneously intimate and epic, here is a compulsive and deeply sympathetic book on this dizzying world city from one of our brightest new writers.
"It is hard to overstate the value of what Judah has done . . . This is London is an important and impressive book."                           Sunday Telegraph
"An eye-opening investigation into the hidden immigrant life of the city . . . You won't read a more succinct analysis."                     Sunday Times
"A revelatory work, full of nuggets of unexpected information about the lives of others . . . [Judah] is a fine, intrepid reporter."                            Financial Times
"Judah has succeeded in opening reader's eyes to the hardships experienced by many and ignored by most."                     Independent
"Having spent the last year meeting people along several of the world's busiest migration trails, it is fascinating to read Ben Judah's powerful account of where some of them end up. Judah has created an alternative and essential guide to London, and Londoners, in 2015."                              Guardian
"Judah travels through the city, coaxing astonishing interviews from a wide range of migrants . . . He captures the different voices with great skill . . . His observations are acute . . . His interviews are always psychologically telling . . . Most remarkable is Judah's obvious compassion, to which his subjects respond, opening their hearts and letting their voices "tumble" into his tape recorder . . . London emerges from this book as a disturbing, dramatically changing city . . . It is an extraordinary portrait of a city and a rare treat to come across a book in which the ideas are as compelling and fresh as the writing. This is London is a game changer. No longer can we stroll past villages of sleeping Roma and pretend they do not exist. This is London today and Ben Judah is its chronicler."                          Literary Review
Young Eliot: From St Louis to the Waste Land by Robert Crawford
Published to mark the fiftieth anniversary of the death of T. S. Eliot, this major biography traces the life of the twentieth century's most important poet from his childhood in the ragtime city of St Louis right up to the publication of his most famous poem, The Waste Land. Meticulously detailed and incisively written, Young Eliot portrays a brilliant, shy and wounded American who defied his parents' wishes and committed himself to life as an immigrant in England, authoring work astonishing in its scope and hurt.
"Young Eliot marks both a milestone and a turning point… [It] is judicious, sympathetic, meticulous…. The story it tells of a great poet's early life is enthralling."                       Robert McCrum, Observer
"This is an exemplary book… I look forward to the second volume eagerly."                         Stuart Kelly, Scotsman
"A masterful biography of the canonical modernist… Drawing on sources not available to previous biographers, the author fashions an authoritative, nuanced portrait… Although Crawford modestly claims that his biography is neither "official" nor definitive, it is unlikely to be surpassed."                        Kirkus
"Crawford's superb biography, of which this is the first of two volumes, must now be regarded as the standard work. It does not diminish or tarnish Eliot's reputation. On the contrary, it makes one want to return to the poems and read them again and again."                           Alan Taylor, Herald
"Crawford's case is sensitive and compelling, and his account – especially of Eliot's childhood and student years – is more richly detailed than any previous biographer's…. A powerful and enlightening book."                     John Carey, Sunday Times
Quicksand by Henning Mankell
"In January 2014 I was informed that I had cancer.
However, Quicksand is not a book about death and destruction, but about what it means to be human. I have undertaken a journey from my childhood to the man I am today, writing about the key events in my life, and about the people who have given me new perspectives. About men and women I have never met, but wish I had.
I write about love and jealousy, about courage and fear. And about what it is like to live with a potentially fatal illness.
This book is also about why the cave painters 40,000 years ago chose the very darkest places for their fascinating pictures. And about the dreadful troll that we are trying to lock away inside the bedrock of a Swedish mountain for the next 100,000 years.
It is a book about how humanity has lived and continues to live, and about how I have lived and continue to live my own life.
And, not least, about the great zest for life, which came back when I managed to drag myself out of the quicksand that threatened to suck me down into the abyss."
"An extraordinarily moving book… The chief strength of this book – and what makes it such a beautiful, moving document – is in the descriptions that Mankell gives of the joy and suffering he has seen, especially in Africa… Throughout Quicksand, there are scenes [of] joy and triumph in the midst of suffering and loss. This grave book, intensely beautiful in spirit, takes us to these places in the thoughtful company of a great soul."                   Alexander McCall Smith, New Statesman
"Potent and evocative."                                Nick Rennison, Sunday Times
"A deeply sombre book… Fans of Mankell's magnificently gloomy fiction will have no difficulty in recognising the blueprint for his literary alter ego, Kurt Wallander… Compelling."                  Daisy Goodwin, The Times
"Quicksand, a hybrid of essay and memoir, reflects knowledgeably on art, religion, childhood and the "final insensibility" that is our dying. Rarely has a writer contemplated the mystery of the end of life with such a wide-ranging curiosity." (Ian Thomson Evening Standard)
Until We Are Free: My Fight for Human Rights in Japan by Shirin Ebadi
'Powerful and sometimes shocking…' Sunday Times
In this powerful book, Dr Shirin Ebadi, Iranian human rights lawyer and activist, tells of her fight for reform inside Iran, and the devastating backlash she faced after winning the Nobel Peace Prize.
Having fought tirelessly for democracy, equality before the law and freedom of speech, Ebadi became a global voice of inspiration. Yet, inside her own country, her life has been plagued by surveillance, intimidation and violence.
Until We Are Free tells shocking stories of how the Iranian authorities eventually forced her into exile. Her sister and daughter were detained, her husband was enmeshed in an espionage plot with another woman, her Nobel medal was stolen from her safety deposit box, and her offices in Tehran were ransacked.
An illuminating depiction of life in Iran today as well as the account of Ebadi's personal struggle to uphold her work and keep her family together, Until We Are Free is ultimately a work of hope and perseverance under circumstances of exceptional difficulty.
"Fascinating…[shows how] Dr Shirin Ebadi has been affected positively and negatively by her Nobel prize…A must read."                                 Archbishop Desmond Tutu
"Powerful and sometimes shocking…[Ebadi], who is an emblem of her country…has paid a high price."                  Sunday Times
"Compelling."                    Washington Post
"One of the most remarkable resistance heroines of our dangerous times."                          Daily Telegraph
"A force of nature in and out of the courtroom. Shirin Ebadi is a one-woman human-rights machine….formidable."                         Observer
The Life-Changing Magic of Not Giving a F**k by Sarah Knight
"Genius."   Cosmopolitan
"Self-help with an edge."    Vogue
The surprising art of caring less and getting more
Are you stressed out, overbooked and underwhelmed by life? Fed up with pleasing everyone else before you please yourself? Then it's time to stop giving a f**k.
This irreverent and practical book explains how to rid yourself of unwanted obligations, shame, and guilt – and give your f**ks instead to people and things that make you happy.
From family dramas to having a bikini body, the simple 'NotSorry Method' for mental decluttering will help you unleash the power of not giving a f**k and will free you to spend your time, energy and money on the things that really matter.
"After reading this book cover-to-cover and compiling a list of ten things I don't give a f*** about (Kanye West and exfoliation figured pretty highly), I realise how wonderfully liberating it is to stop apologising for things I'm not sorry about."                                Red
"Hilarious."                         Psychologies
"The self-help equivalent of a Weird Al parody song. (That's a compliment.)"                      New York Times Book Review
"This kind-of-genius parody of The Life-Changing Magic of Tidying Up might actually change your life."                  Women's Health
"A funny take on that very popular cleaning up book, but so much more. It's about taking care of yourself and not giving a f*ck what people think of your choices (but without being an a**hole). This book is kicking ass all over bestseller lists. Buy it. You won't be disappointed."                  Jen Kirkman
The Bletchley Park Code-Breakers by Ralph Erskine and Michael Smith
The British codebreakers at Bletchley Park are now believed to have shortened the duration of the Second World War by up to two years. During the dark days of 1941, as Britain stood almost alone against the the Nazis, this remarkable achievement seemed impossible. This extraordinary book, originally published as Action This Day, includes descriptions by some of Britain's foremost historians of the work of Bletchley Park, from the breaking of Enigma and other wartime codes to the invention of modern computing, and its influence on Cold War codebreaking. Crucially, it features personal reminiscences and very human stories of wartime codebreaking from former Bletchley Park codebreakers themselves. This edition includes new material from one of those who was there, making The Bletchley Park Codebreakers compulsive reading. All royalties from this book will go to the Bletchley Park trust
"Absolutely the best book ever written about codebreaking at Bletchley Park."                   Louis Kruh, Editor, Cryptologia
"(A) remarkable collection of essays. Leaves one in awe of the complexity of Bletchley Park and its impact on both the world war and our postwar world. "                    Times Higher Educational Supplement
Speed Kings by Andy Bull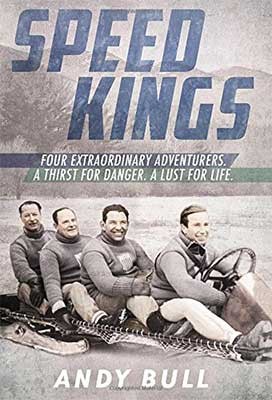 In the 1930s, as the world hurtled towards terrible global conflict, speed was all the rage. It was described by Aldous Huxley as 'the one genuinely modern pleasure', and one of the fastest and most thrilling ways to attain it was through the new sport of bobsledding. Exotic, exciting and above all dangerous, it was by far the most popular event at the Lake Placid Winter Olympics. It required an abundance of skill and bravery. And the four men who triumphed at those Games lived the most extraordinary lives.
Billy Fiske was an infamous daredevil, blessed with a natural talent for driving. He would later become the first American airman to die in the war – flying for the RAF. Clifford Gray was a notorious playboy and a player on both Broadway and Hollywood. Or was he? His identity was a mystery for decades. Jay O'Brien was a gambler and a rogue who, according to one ex-wife, forced women to marry him at gunpoint. And Eddie Eagan, a heavyweight boxer and brilliant lawyer, remains the only man to win gold at both the Summer and Winter Olympics.
This is their story, of loose living, risk-taking and hell-raising in an age of decadence, and of their race against the odds to become the fastest men on ice. We will never see their like again. Especially after the world did descend into that second, terrible global conflict.
"Written with great pace and lightness, Speed Kings will enthral anyone who loved Seabiscuit and The Boys in the Boat."                                Times, Books of the Year
"A tale of exceptional sporting bravery… genuinely thrilling. A gripping yarn."                    Observer
"A wonderful story, told in marvellous style."                      Literary Review
"A rich slice of history about courage and nobility… irresistible personalities. Unlike so many of his peers Fiske saw Nazism early for what it was. He became the first American to join the RAF, flying in the Battle of Britain. This is what makes him worthy of Bull's affectionate attention. It's also what gives the book its cohesion and its last act, which is far more moving than you have a right to expect given all the fun that precedes it. Fiske stays with you. He's the superhero you wish you'd been."                   The Times
"If there's any justice, the winner of the 2015 William Hill Sports Book of the Year will be Andy Bull's Speed Kings which tells the story of the four larger-than-life characters who won bobsleigh Olympic gold at Lake Placid in 1932. The enormous research needed to bring to life the quartet has been a remarkable feat."                             Daily Mail
SHORTLISTED FOR THE WILLIAM HILL SPORTS BOOK OF THE YEAR
How to Fly a Horse: The Secret History of Creation, Invention and Discovery by Kevin Ashton
WINNER OF THE 800-CEO-READ BUSINESS BOOK OF THE YEAR 2015
In the vein of Susan Cain's Quiet and Malcolm Gladwell's David And Goliath, How To Fly A Horse is a smart, empowering book that dispels the myths around genius and creativity.
There is a myth about how something new comes to be; that geniuses have dramatic moments of insight where great things and thoughts are born whole. Symphonies are composed complete. Science is accomplished with eureka shrieks. Businesses are built by magic touch.
The myth is wrong. Anyone can create.
Acclaimed technology pioneer Kevin Ashton takes us behind the scenes of creation to reveal the true process of discovery and how 'new' comes to be. From Archimedes to Apple, from Kandinsky to the Coke can, from the Wright brothers – who set out to 'fly a horse' – to Woody Allen, he exposes the seemingly unremarkable individuals, gradual steps, multiple failures and countless ordinary and often uncredited acts that led to our most astounding breakthroughs.
"Ashton is persuasive … His well-chosen examples reinforce the idea that there is no magic or myth to creation or discovery, making this an approachable, thought-provoking book that encourages everyone to be as good as they can be."                            Observer
"An inspiring vision of creativity that's littered with practical advice, and is a cracking read to boot."                        BBC Focus
"Many of these anecdotes are rather lovely – a chapter on the credit denied female scientists is fascinating."                      Daily Telegraph
"Entertaining. . . . [E]nlightening. . . . Might be the genre's be all and end all. . . . If you want to tap your creative potential, buy this book. It's the last one you'll ever need to read."                                Toronto Star
"One of the most creative books on creativity I have ever read, a genuinely inspiring journey through the worlds of art, science, business and culture that will forever change how you think about where new ideas come from."                            William C. Taylor, cofounder and editor of Fast Company and author of Practically Radical
"[Ashton's] is a democratic idea—a scientific version of the American dream. . . . [A]n approachable, thought-provoking book that encourages everyone to be the best they can be."                       Guardian
"[How to Fly a Horse] takes on creation's most pernicious clichés. . . . [Ashton] arrives at his theories by dint of his own hard work. . . . Being a genius is hard work. But that spark is in all of us."                         Washington Post
"An inspiring vision of creativity that's littered with practical advice, and is a cracking read to boot."                        BBC Focus
"If you have ever wondered what it takes to create something, read this inspiring and insightful book. Using examples ranging from Mozart to the Muppets, Kevin Ashton shows how to tap the creative abilities that lurk in us all. There are no secrets, no shortcuts; just ordinary steps we can all take to bring something new into the world. Ashton's message is direct and hopeful: creativity isn't just for geniuses—it's for everybody."                           Joseph T. Hallinan, author of Why We Make Mistakes
Cash in Cash Out by Hannes van Rensburg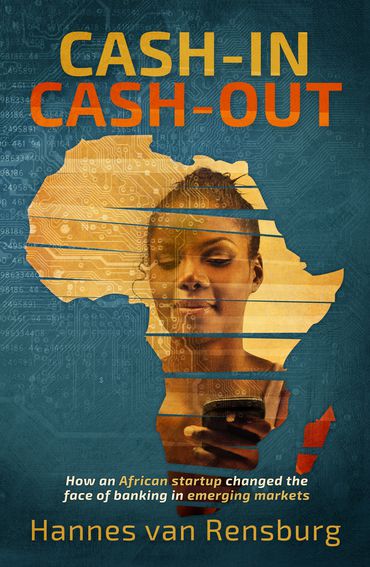 From Kinshasha to Karachi and India to Iraq, from remote rural villages to the bright lights of some of the world's slickest conferences, from beers overlooking the Lusaka Inter-Continental's unlikely crocodile-stocked Koi pond to pre-dawn single-malts with Mark Shuttleworth high in the Swiss Alps, Cash in, Cash Out tracks the stellar growth of one of Africa's most successful tech start-ups, culminating in its 2011 acquisition by financial services giant Visa Inc.
While it shares a wealth of knowledge for the entrepreneur, it is, first and foremost, a uniquely humanising, compelling and inspiring story about perserverance in the face of mighty personal and professional odds.
Hannes van Rensburg, the founder of Fundamo is often seen as the father of mobile payments. Voted as one of the hundred most influential people in telecommunication three years in a row, he has lived through the initial years of the creation of the mobile banking industry. Not only as founder and CEO of Fundamo, but also playing an active role in industry bodies, he played an important role in growing the industry. He is a popular speaker on technology innovation, the challenges of starting a new company and motivating small teams. He has been the key note speaker at a number of conferences on the importance of innovation and entrepreneurship.
He is passionate about creating a better world for millions of people in emerging markets, especially using technology and has travelled widely in Africa and Asia. In the process he has made many friends and learned to respect and embrace the diversity of people and cultures.
South Africa Section
Umkhonto we Sizwe: The ANC's Armed Struggle by Thula Simpson
The armed struggle waged by the ANC's military wing, Umkhonto we Sizwe (MK), was the longest sustained insurgency in South African history. This book offers the first full account of the rebellion in its entirety, from its early days in the 1950s to the inauguration of Nelson Mandela asSouth African president in 1994.
Vast in scope, this story traverses every corner of South Africa and extends throughout southern Africa, where MK's largest campaigns and heaviest engagements occurred, as well as to the solidarity networks that the rebellion mobilised around the world.
Drawing principally from previously unpublished writings and testimonies by the men and women who fought the armed struggle, this book recreates the drama, heroism and tragedy of their experiences. It tells the story of leaders like Nelson Mandela, Oliver Tambo, Joe Slovo and Chris Hani, whose reputations were forged in the crucible of the armed struggle, but it is also a tale of martyrs such as Looksmart Ngudle, Ashley Kriel and Phila Ndwandwe, as well as of MK cadres such as Leonard Nkosi and Glory Sedibe, who would ultimately turn against the ANC and collaborate with the state in hunting down their former comrades.
Written in a fresh, immediate style, Umkhonto we Sizwe is an honest account of the armed struggle and a fascinating chronicle of events that changed South African history.
Murder at Small Koppie: The Real Story of the Marikana Massacre by Greg Marinovich
On 16 August 2012, a contingent of the South African Police Service opened fire with R5 assault rifles on a group of striking miners on and around Wonderkop near the Marikana platinum mine in South Africa's North West province. By the time the dust settled, 34 miners were dead and 78 more were wounded. Footage of the massacre travelled around the globe, causing public outrage.
The news footage, however, captured only a dozen or so of the dead. A number of those who died were killed beyond the view of cameras at a nondescript collection of boulders known as Small Koppie, some 300 metres behind Wonderkop. Many of these men had been shot in cold blood at close range.
In Murder at Small Koppie, renowned photojournalist Greg Marinovich explores the truth behind the Marikana massacre, looking specifically at the largely untold slaughter at Small Koppie. Drawing on his own meticulous investigations, eyewitness accounts and the findings of the Marikana Commission of Inquiry set up by President Jacob Zuma following the massacre, Marinovich accurately reconstructs that fateful day as well as the events leading up to the strike,and looks at the subsequent denials, obfuscation and buck-passing that characterised Lonmin's, the SAPS' and the government's response.
This is the definitive account of the Marikana massacre from the journalist whose award-winning investigation into the tragedy was called the most important piece of South African journalism post apartheid.
The End of Whiteness: Satanism and Family Murder in Late-Apartheid South Africa by Nicky Falkof
The End of Whiteness aims to reveal the pathological, paranoid and bizarre consequences that the looming end of apartheid had on white culture in South Africa, and overall to show that whiteness is a deeply problematic category that needs to be deconstructed and thoughtfully considered.
This book uses contemporary media material to investigate two symptoms of this late apartheid cultural hysteria that appeared throughout the contemporary media and in popular literature during the 1980s and 1990s, showing their relation to white anxieties about social change, the potential loss of privilege and the destabilisation of the country that were imagined to be an inevitable consequence of majority rule.
The 'Satanic panic' revolved around the apparent threat posed by a cult of white Satanists that was never proven to exist but was nonetheless repeatedly accused of conspiracy, murder, rape, drug-dealing, cannibalism and bestiality, and blamed for the imminent destruction of white Christian civilisation in South Africa.
During the same period an unusually high number of domestic murder-suicides occurred, with parents killing themselves and their children or other family members by gunshot, fire, poison, gas, even crossbows and drownings. This so-called epidemic of family murder was treated by police, press and social scientists as a plague that specifically affected white Afrikaans families. These double monsters, both fantastic and real, helped to disembowel the clarities of whiteness even as they were born out of threats to it. Deep within its self-regarding modernity and renegotiation of identity, contemporary white South Africa still wears those scars of cultural pathology.
Exit! By Grizelda Grootboom
Exit! is the story of Grizelda Grootboom life of prostitution and her ultimate escape from it all.
Grizelda's life was dramatically changed when she was gang raped at the age of nine by teenagers in her township. Her story starts there. It is a story about the cycle of poverty, family abandonment, dislocation and survival in the streets of Cape Town. She reveals the seedy and often demonised life of a prostitute; she describes the clubs and beds of the prostitution and drug industry over a twelve-year period.
She moves to Johannesburg at the age of 18 in an attempt to start a new life, but instead she is trafficked on arrival in Yeoville, tied in a room for two weeks and forced to work as a sex slave. What follows is a life of living hand-to-mouth, from one street corner to another, being pimped, being taught how to strip, and acquiring and using a variety of drugs – from buttons, ecstasy and cannabis to cocaine – to sustain herself. She speaks of how her prostitution gains momentum in city strip clubs and the sometimes tragic pregnancies that would follow.
Grizelda's harrowing tale ends with reconciliation with her family, while raising her six-year-old son. In writing this story she hopes to open a window on the hidden and often misunderstood world of prostitution, thereby raising better awareness and understanding about its harms and the horrors of trafficking and prostitution of women and children, and drug abuse. She hopes to heal and to set an example for others to follow.
And Finally…Maps
Plotted: A Literary Atlas by Andrew DeGraff and Daniel Harmon
This incredibly wide-ranging collection of maps—all inspired by literary classics—offers readers a new way of looking at their favorite fictional worlds. Andrew DeGraff's stunningly detailed artwork takes readers deep into the landscapes from The Odyssey, Hamlet, Pride and Prejudice, Invisible Man, A Wrinkle in Time, Watership Down, A Christmas Carol, and more. Sure to reignite a love for old favorites and spark fresh interest in more recent works as well, Plotted provides a unique new way of appreciating the lands of the human imagination.
"A map is worth a thousand words. San Francisco-based illustrator Andrew DeGraff has created 19 idiosyncratic and highly detailed maps based on the landscapes and locales in popular literature, from Odysseus' punishingly circuitous route to the time continuum of 'A Wrinkle in Time.'"                  Wall Street Journal
"Plotted, at first glance, is merely beautiful—gorgeous multipage maps, drawn by DeGraff, of Frederick Douglass' Eastern Shore and the rabbits' warrens of Watership Down. But as you read DeGraff's clever accompanying essays, you realize that what you're holding is actually quite an innovative work of literary criticism, offering new ways of looking at books and stories that seemed entirely familiar."                    Slate
"[A] stunningly illustrated collection of maps. . . allows readers a unique look at their favorite fictional worlds. . . The perfect package for you, or the perfect gift for that literature lover in your life."                 A.V. Club
"These brilliant literary maps will help you understand your favorite book."                          Smithsonian.com
"[B]eautiful maps that enhance classic works like Hamlet, Pride and Prejudice, Invisible Man, A Wrinkle in Time, Watership Down, A Christmas Carol, among others, while standing on their own as storytelling pieces."                                      Tor.com
"This is a rewarding excursion across the literary landscape that will be cherished by map enthusiasts as well as bibliophiles."                      Publishers Weekly (starred review)
"Playing with aerial perspectives, proportions, and cut-away views, DeGraff fits a stunning amount of narrative and atmospheric information into his spirited, detailed visualizations, each in a style        perfectly, if completely unexpectedly, suited to the tale. . . A unique, display-ready volume of great  allure and pleasure."                          Booklist (starred review)
"Andrew DeGraff . . . has created a book of literary maps that any book addict will love."                             Buzzfeed
"Andrew DeGraff combines imaginative artistic skill and a cartographer's ability to visualize space in a stunning series of book-based maps."                        MentalFloss
"[DeGraff] will take you on an adventure worthy of Bilbo Baggins and mesmerize you with the detail and imagination put into his literary maps. DeGraff approaches each story differently and crafts maps that truly tell stories. . . [L]iterary fans need to put this on your shopping list and soon."                              Nerdist