By the Book by Pamela Paul
Every Sunday, readers of The New York Times Book Review turn with anticipation to see which novelist, historian, short story writer, or artist will be the subject of the popular By the Book interview feature. A selection of the best have been brought together here – with literary luminaries such as David Sedaris, Hilary Mantel, Michael Chabon, Khaled Hosseini, James Patterson and many more. These questions and answers admit us into the private worlds of these authors, as they reflect on their work habits, reading preferences, inspirations, pet peeves, and recommendations. By the Book is a way to invite sixty-five of the most interesting guests into your world. It's a book party not to be missed.
Dali Pop-Ups
Some of the best of the very wonderful Salvador Dali's paintings are brought to spectacular 3D life in this book of pop-ups.
The Frood: The Authorised and Very Official History of Douglas Adams & The Hitchhiker's Guide to the Galaxy by Jem Roberts (with an introduction by Douglas Adams)
As a wise ape once observed, space is big – vastly, hugely, mind-bogglingly so. However, if you look too closely at space, it becomes nothing but lumps of rock and sundry gases. Sometimes it's necessary to take a step back, and let a few billion years go by, before any of the true wonder and scope of the cosmos becomes apparent.
Similarly, the late 20th century author, humorist and thinker Douglas Adams was big – vastly, hugely and thoroughly mind-bogglingly so, both in physical terms, and as a writer who has touched millions of readers, firing up millions of cerebellums all over planet Earth, for over 35 years – and for nearly half of that time, he hasn't even been alive.
An all-new approach to the most celebrated creation of Douglas Adams is most welcome for his many fans, and The Frood tells the story of Adams's explosive but agonizingly constructed fictional universe, from his initial inspirations to the posthumous sequel(s) and adaptations, bringing together a thousand tales of life as part of the British Comedy movements of the late 70s and 80s along the way. With the benefit of hindsight and much time passed, friends and colleagues have been interviewed for a fresh take on the man and his works.
Not That Kind of Girl: A Young Woman Tells You What She's Learned by Lena Dunham
"If I could take what I've learned and make one menial job easier for you, or prevent you from having the kind of sex where you feel you must keep your sneakers on in case you want to run away during the act, then every misstep of mine was worthwhile. I'm already predicting my future shame at thinking I had anything to offer you, but also my future glory in having stopped you from trying an expensive juice cleanse or thinking that it was your fault when the person you are dating suddenly backs away, intimidated by the clarity of your personal mission here on earth. No, I am not a sexpert, a psychologist, or a dietician. I am not a mother of three or the owner of a successful hosiery franchise. But I am a girl with a keen interest in having it all, and what follows are hopeful dispatches from the frontlines of that struggle."
Mikhael Subotzky – Patrick Waterhouse: Ponte City by Ivan Vladislavic and Ramon Pez
Mikhael Subotzky and Patrick Waterhouse worked at Ponte City, the iconic Johannesburg apartment building which is Africa's tallest residential skyscraper, for more than six years. They photographed the residents and documented the building every door, the view from every window, the image on every television screen. This remarkable body of photographs is presented here in counterpoint with an extensive archive of found material and historical documents. The visual story is integrated with a sustained sequence of essays and documentary texts. In the essays, some of South Africas leading scholars and writers explore Ponte Citys unique place in Johannesburg and in the imagination of its citizens. What emerges is a complex portrait, a single, unavoidable building seen as refuge and monstrosity, dreamland and dystopia, and always a beacon to navigate by.
Be Safe I Love You by Cara Hoffman
"A tense and stunning novel . . . exactly what a war novel should be: a tale of refreshing honesty about the harm war does to us all."                                             Guardian
"A finely tuned piece of fiction… Be Safe I Love You is a painful exploration of the devastation wrought by combat even when the person returns from war without a scratch. The story – written with such lucid detail it's hard to believe the main character is an invention – suggests the damage starts long before the soldier reports for duty . . . In crystalline language that conveys both the desolation of the Iraqi desert and the north country of New York State… this book is a reminder that art and love are all that can keep us from despair."                          New York Times Book Review
"Hoffman's prose is near perfect: intense and imaginative, each sentence heavy with meaning without feeling overwritten. She balances the tightrope of not flinching away from violence, but also not lovingly describing it . . . you'll find Be Safe I Love You to be brave, intelligent and unflinching."                            List
"Through Lauren, Cara Hoffman's thoroughly researched and carefully crafted heroine, Be Safe I Love You illuminates the distaff side of military service and the ways that life in uniform are at once different and, at times, uncannily similar for men and women."                    Washington Post
"Unflinching … Hoffman's skill is to embed her sleek sentences with hard-hitting themes … a vivid depiction of life for a female warrior."                               Observer
The Strange Library by Haruki Murakami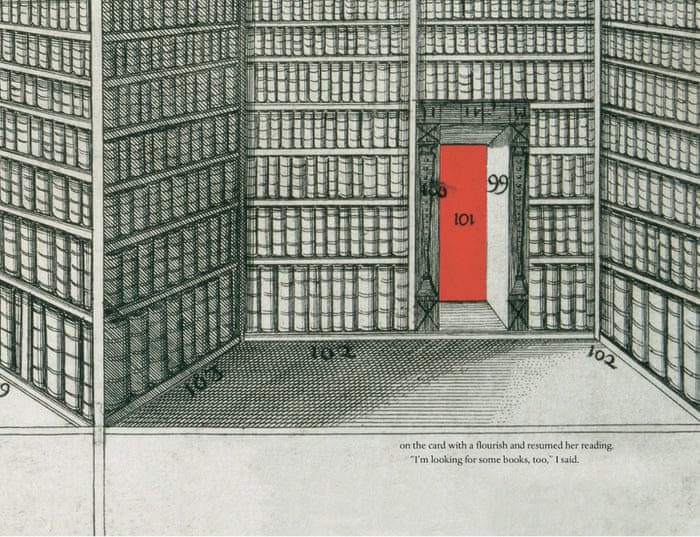 Fully illustrated and beautifully designed, this is a unique and wonderfully creepy tale that is sure to delight Murakami fans.
'All I did was go to the library to borrow some books'.
On his way home from school, the young narrator of The Strange Library finds himself wondering how taxes were collected in the Ottoman Empire. He pops into the local library to see if it has a book on the subject. This is his first mistake.
Led to a special 'reading room' in a maze under the library by a strange old man, he finds himself imprisoned with only a sheep man, who makes excellent donuts, and a girl, who can talk with her hands, for company. His mother will be worrying why he hasn't returned in time for dinner and the old man seems to have an appetite for eating small boy's brains. How will he escape?
Yes Please by Amy Poehler
The New York Times Number One Bestseller
In Amy Poehler's highly anticipated first book, Yes Please, she offers up a big juicy stew of personal stories, funny bits on sex and love and friendship and parenthood and real life advice (some useful, some not so much). Powered by Amy's charming and hilarious, biting yet wise voice, Yes Please is a book full of words to live by.
Saga Vol 1, 2 & 3
From award – winning writer Brian K. Vaughan (Y: the Last Man, television's Lost) and critically acclaimed artist Fiona Staples (Mystery Society, North 40), Saga is the sweeping tale of one young family fighting to find their place in the universe. Fantasy and science fiction are wed like never before in this sexy, subversive ongoing epic.
Ms Marvel written by G. Willow Wilson and Illustrated by Adrian Alphona
Kamala Khan is an ordinary girl from Jersey City – until she's suddenly empowered with extraordinary gifts. But who truly is the new Ms. Marvel? Teenager? Muslim? Inhuman? Find out as she takes the Marvel Universe by Storm! One of the most important superhero comics to come out of 2014.
Mexico: The Cookbook by Margarita Carrillo Arronte
This absolutely gorgeous giant pink book brings you the very very best of the glorious cuisine of Mexico, from one of its leading practitioners, Margarita Carillo Arronte. As always with Phaidon (for it is they), the production is superb, and full of vivid illustrations.
Wheatfields and Windmills: The Old Homesteads and Farms of Observatory by Jim Hislop
This fascinating and beautifully produced book is a labour of love by local historian Jim Hislop. A detailed history of the early homesteads of Observatory (taking in Mowbray as well) – home to some of South Africa's very first European farmers. Did you know that Oude Molen was used by Khoi herdsman to graze cattle before the first European settlers of 1652? No, I thought not.
All or Nothing: One Chef's Appetite for the Extreme by Jesse Schenker
Blending Kitchen Confidential, Blood, Bones & Butter, and Breaking Bad, a culinary memoir that illuminates the highs and lows of addiction, anxiety, and ambition in the world of haute cuisine.
Thirty-one-year-old Jesse Schenker has rocketed to the top of the culinary world. An Iron Chef winner and James Beard nominee, he was voted Best New Chef by New York Magazine, and his acclaimed Recette was named Best New Restaurant by the New York Times. But Jesse's epic rise masks a little-known past filled with demons and obsession, genius and mania.
Jesse learned to channel his obsessiveness and need to get ever "higher" into his career. But his growing success fueled his anxiety, leading to panic attacks and hypochondria. In this startling and down to earth memoir, Jesse lays it all on the table for the first time, reflecting on his insatiable appetite for the extreme—which has led to his biggest triumphs and failures—and shares the shocking story of his turbulent life.
Finding Jesus by Winston Rowntree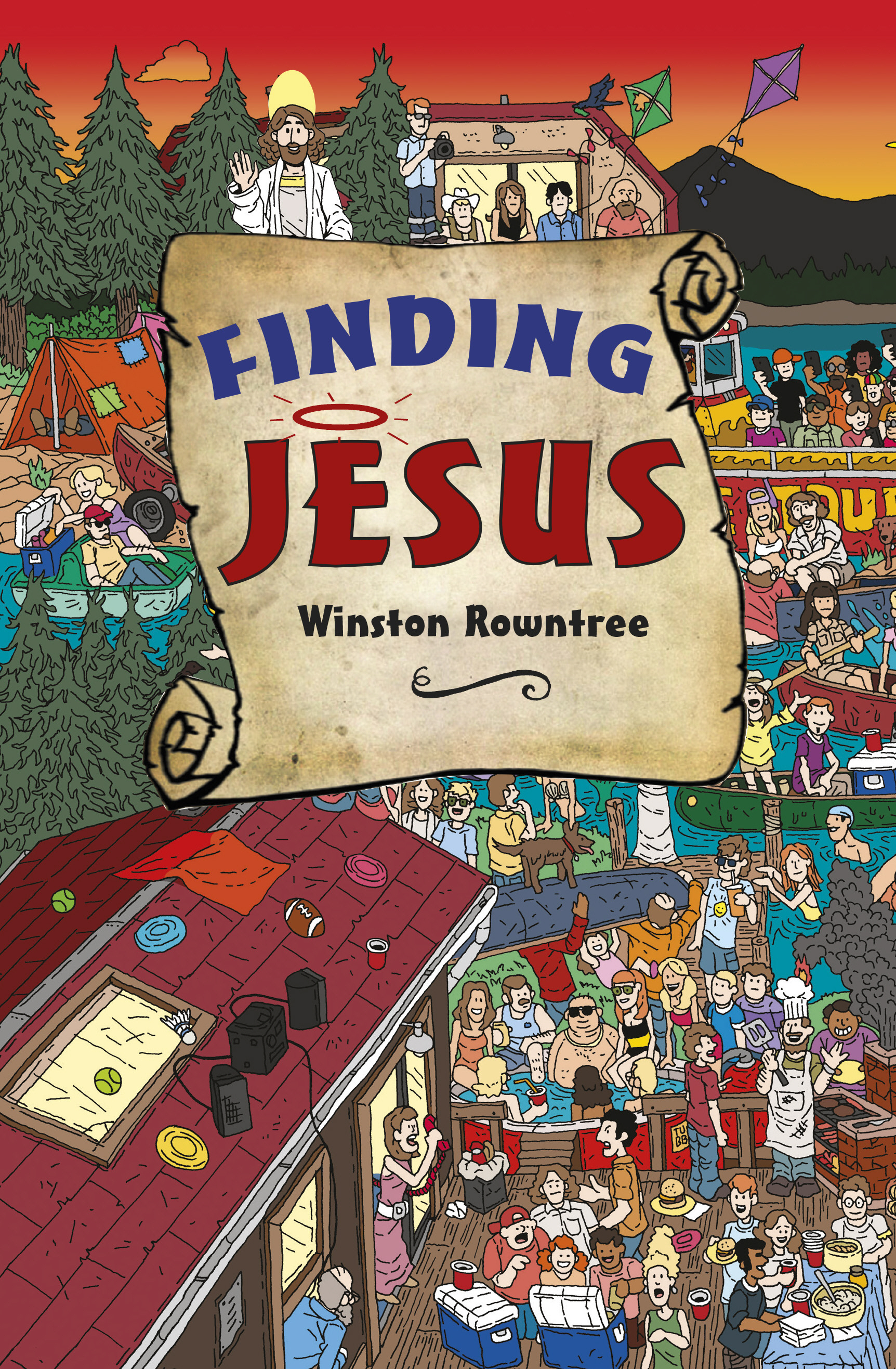 You found Wally – hallelujah! Now go find Jesus…
God may move in a mysterious way, but his son is a real devil to track down. Seek and ye shall find Jesus in a multitude of unexpected places – crowded rock concerts, bustling supermarkets and packed weddings, to name but a few.
It might take a miracle, but the clear-sighted can spot him if they keep the faith. Readers of all ages will be in raptures with this eternally enjoyable gift book that your neighbour is sure to covet!
Adult Colouring Books
Colouring isn't just for kids! Get creative during the holidays with some of our beautiful colouring books for grown-ups. From traditional Mexican and Islamic patterns to Wild Flowers and Art Deco – this is an immensely satisfying past-time!
The Stone Mattress: Nine Tales by Margaret Atwood
A recently widowed fantasy writer is guided through a stormy winter evening by the voice of her late husband. An elderly lady with Charles Bonnet syndrome comes to terms with the little people she keeps seeing, while a newly formed populist group gathers to burn down her retirement residence. A woman born with a genetic abnormality is mistaken for a vampire, and a crime committed long ago is revenged in the Arctic via a 1.9 billion-year-old stromatalite.
In these nine tales, Margaret Atwood ventures into the shadowland earlier explored by fabulists and concoctors of dark yarns such as Robert Louis Stevenson, Daphne du Maurier and Arthur Conan Doyle – and also by herself, in her award-winning novel Alias Grace. In Stone Mattress, Margaret Atwood is at the top of her darkly humorous and seriously playful game.
Hawley Book of the Dead by Chryzler Szaran
In the tradition of The Night Circus and A Discovery of Witches, The Hawley Book of the Dead is the kind of novel that makes you believe that magic really exists.
An old house surrounded by acres of forest.
A place of secrets, mysteries and magic.
This is where Reve Dyer hopes to keep herself and her children safe.
But a mysterious figure has haunted Reve for over a decade. And now Reve knows that this person is on her trail again.
In Hawley, where the magic of her ancestors reigns, Reve must unlock the secrets of the Hawley Book of the Dead before it's too late…
The Book with No Pictures by BJ Novak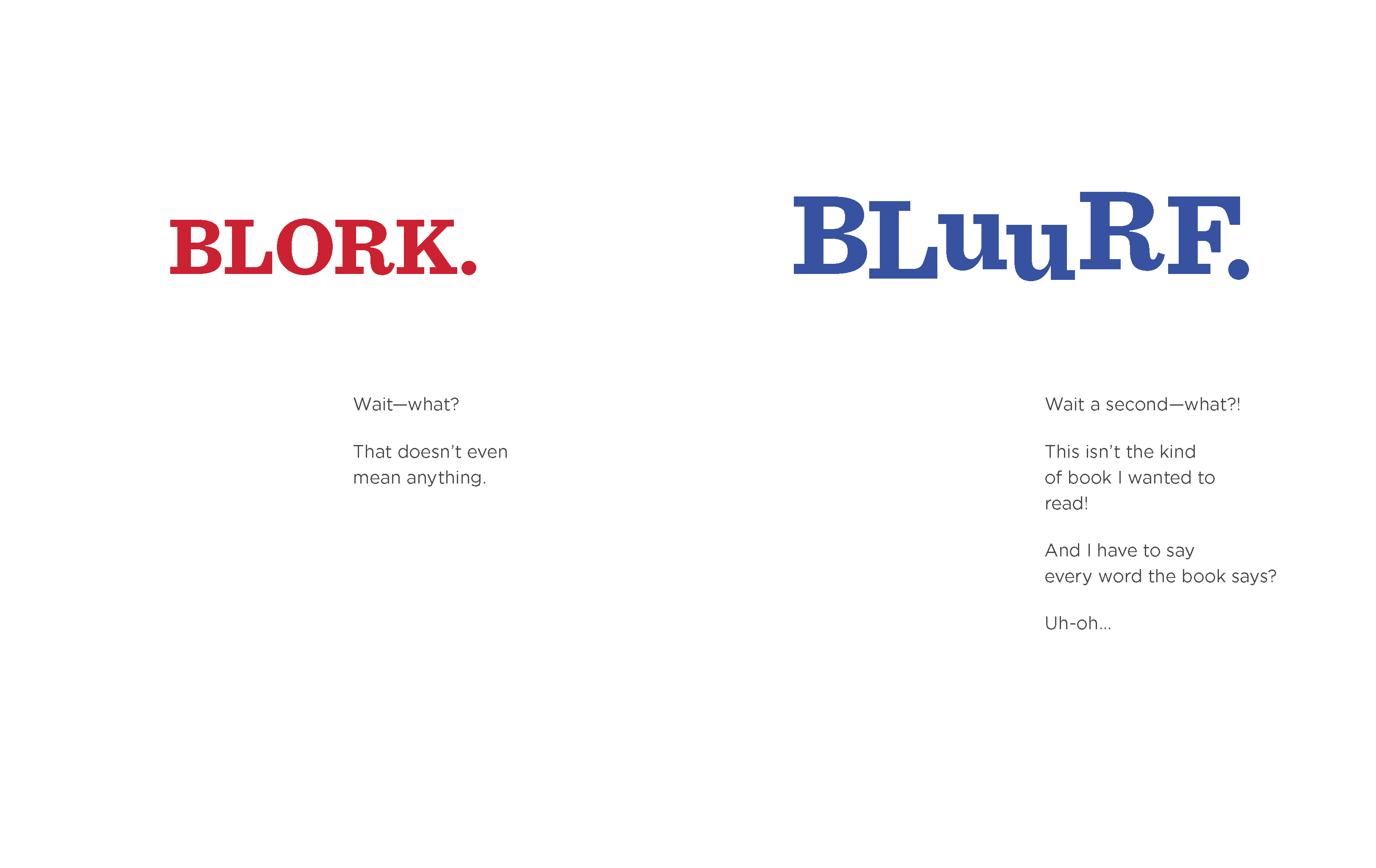 You might think a book with no pictures seems boring and serious. Except . . . here's how books work. Everything written on the page has to be said by the person reading it aloud. Even if the words say . . .
BLORK. Or BLUURF. And even if the words include things like BLAGGITY BLAGGITY and MY HEAD IS MADE OF BLUEBERRY PIZZA!
That's the rule. That's the deal.
Brilliantly irreverent and very, very silly, The Book With No Pictures will delight kids and have them begging for more. From award-winning US comic writer and actor, B.J. Novak.
Madam and Eve: Send in the Clowns by Stephen Francis and Rico

Well it wouldn't be Christmas without a Madam and Eve Annual Collection. This is the 22nd volume which chronicles the madcap goings on of yet another crazy South African household!
Ballad of a Small Player by Lawrence Osborne
'I waited patiently for the next hand to be played out, and I had a feeling it was going to be a Natural, a perfect nine.'
His name is Lord Doyle.
His plan: to gamble away his last days in the dark and decadent casino halls of Macau.
His game: baccarat punto blanco — 'that slutty dirty queen of casino card games.'
Though Doyle is not a Lord at all. He is a fake; a corrupt lawyer who has spent a career siphoning money from rich clients. And now he is on the run, determined to send the money – and himself – up in smoke.
So begins a beguiling, elliptical velvet rope of a plot: a sharp suit, yellow kid gloves, another naughty lemonade and an endless loop of small wins and losses. When Lady Luck arrives in the form of Dao-Ming, a beautiful yet enigmatic lost soul, so begins a spectacular and unnatural winning streak in which millions come Doyle's way. But in these shadowy dens of risk and compulsion, in a land governed by superstition, Doyle knows that when the bets are high, the stakes are even greater.
The Ballad of a Small Player is a sleek, dark-hearted masterpiece: a ghost story set in the land of the living, and a decadent morality tale of a Faustian pact made, not with the devil, but with fortune's fickle hand.
The 21st Century Art Book by Phaidon
Another stunning piece of production. Phaidon keeps its finger on the pulse with an A-Z collection of the best art around the world in the first 15 years of the 21st Century. A must for anyone with a serious interest in contemporary art.
The Very Hungover Caterpillar: A Parody by Josie Lloyd and Emlyn Rees
Ha ha. A lovely parody of one of the best-loved children's books of all time. This one tackles the realities of adulthood by following the main (hungover) character as he crawls through the day eating different things to cure his hangover.
The Photography Book (2nd edition) by Phaidon
A revised and updated edition of Phaidon's bestselling book, which brings this landmark work fully up-to-date with new additions covering the latest developments in photography. The Photography Book is an unsurpassed collection of over 550 superb images that represent the world's best photographers from the mid-nineteenth century to today. Arranged alphabetically by photographer, it showcases pioneers such as Gustave Le Gray and Daguerre, icons like Robert Capa and contemporary names such as Richard Wentworth and Carolee Schneemann. The selection encompasses fashion, sport, natural history, reportage, society portraiture, documentary and art.
H is for Hawk by Helen Macdonald
Winner of the 2014 Samuel Johnson Prize.
"This beautiful book is at once heartfelt and clever in the way it mixes elegy with celebration: elegy for a father lost, celebration of a hawk found – and in the finding also a celebration of countryside, forbears of one kind and another, life-in-death. At a time of very distinguished writing about the relationship between human kind and the environment, it is immediately pre-eminent."          Andrew Motion
As a child Helen Macdonald was determined to become a falconer. She learned the arcane terminology and read all the classic books, including T. H. White's tortured masterpiece, The Goshawk, which describes White's struggle to train a hawk as a spiritual contest.
When her father dies and she is knocked sideways by grief, she becomes obsessed with the idea of training her own goshawk. She buys Mabel for £800 on a Scottish quayside and takes her home to Cambridge. Then she fills the freezer with hawk food and unplugs the phone, ready to embark on the long, strange business of trying to train this wildest of animals.
H is for Hawk is a record of a spiritual journey – an unflinchingly honest account of Macdonald's struggle with grief during the difficult process of the hawk's taming and her own untaming. At the same time, it's a kaleidoscopic biography of the brilliant and troubled novelist T. H. White, best known for The Once and Future King. It's a book about memory, nature and nation, and how it might be possible to try to reconcile death with life and love.
Parfums: A Catalogue of Remembered Smells by Philippe Claudel
From the sizzling sharpness of freshly cut garlic to the cool tang of a father's aftershave; the heady intoxication of a fumbled first kiss to the anodyne void of disinfectant and death, this is a decadently original olfactory memoir.
In sixty-three elusive episodes we roam freely across the countryside of Lorraine, North-East France, from kitchen to farm to a lover's bed. Recognising the bittersweet nostalgia of a scent that slips away on the summer breeze, Claudel demonstrates again his impeccable grasp of the personal and the universal, interweaved with a rare self-deprecating charm.
This is an evocative patchwork at once earthy and ethereal, erotic and heart-breaking. Claudel permits us a glimpse of moments that have driven him to delight or despair, creating through the fading aromas of the past fragments of humour, insight and quite intangible beauty.
Philosophy Bites Again by David Edmonds & Nigel Warburton
Philosophy Bites Again is a brand new selection of interviews from the popular podcast of the same name. It offers engaging and thought-provoking conversations with leading philosophers on a selection of major philosophical issues that affect our lives. Their subjects include pleasure, pain, and humour; consciousness and the self; free will, responsibility, and punishment; the meaning of life and the afterlife. Everyone will find ideas in this book to fascinate, provoke, and inspire them.
Philosophy Bites was set up in 2007 by David Edmonds and Nigel Warburton. It has, to date, over 20 million downloads, and is listened to all over the world.
Zip Zap DVDs
The wonderful and irrepressible Zip Zap Circus bring joy to thousands of adults and children every year. Based in Cape Town but performing all over the world, the Zip Zap Circus trains children from all walks of life in the art of circus entertainment, and the results are truly magical. Captured on DVD they make for excellent holiday entertainment!
The Art of Asking: How I Learned to Stop Worrying and Let People Help by Amanda Palmer
Imagine standing on a box in the middle of a busy city, dressed as a white-faced bride, and silently using your eyes to ask people for money. Or touring Europe in a punk cabaret band, and finding a place to sleep each night by reaching out to strangers on Twitter. For Amanda Palmer, actions like these have gone beyond satisfying her basic needs for food and shelter – they've taught her how to turn strangers into friends, build communities, and discover her own giving impulses. And because she had learned how to ask, she was able to go to the world to ask for the money to make a new album and tour with it, and to raise over a million dollars in a month.
In the New York Times bestseller The Art of Asking, Palmer expands upon her popular TED talk to reveal how ordinary people, those of us without thousands of Twitter followers and adoring fans, can use these same principles in our own lives.
I Think You'll Find it's a Bit More Complicated Than That by Ben Goldacre
The very best journalism from one of Britain's most admired and outspoken science writers, author of the bestselling Bad Science and Bad Pharma.
In Bad Science, Ben Goldacre hilariously exposed the tricks that quacks and journalists use to distort science. In Bad Pharma, he put the $600 billion global pharmaceutical industry under the microscope. Now the pick of the journalism by one of our wittiest, most indignant and most fearless commentators on the worlds of medicine and science is collected in one volume. A perfect gift for his legions of fans and followers.
The World's War by David Olusoga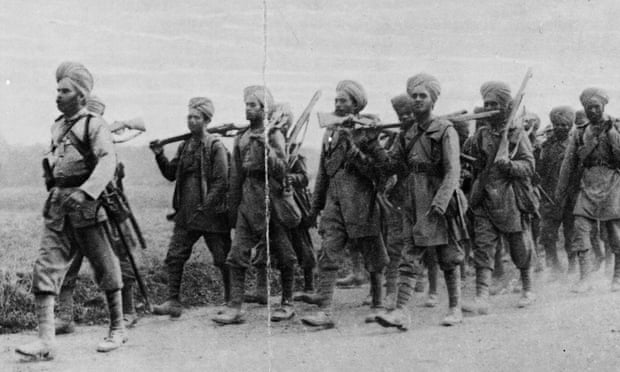 A unique account of the millions of colonial troops who fought in the First World War, and why they were later air-brushed out of history.
David Olusoga quotes extensively from soldiers' diaries and other eye-witness sources, bringing to life the searing experiences of these non-white troops.
The World's War unveils shocking truths such as:
– The first soldier of the British Army to fire a shot in World War One was a black African.
– By the end of 1914 one third of the British sector of the Western Front was held by Indian soldiers.
– By 1917 the Western Front was the most multi-national, multi-racial, multi-faith place that had ever existed – a strange portent of Europe's future.
– Germany created a special camp with a mosque and halal food in an attempt to persuade Muslim P.O.W.s to defect.
This is excellent and incisive writing from the co-author of The Kaiser's Holocaust.
Miss Carter's War by Sheila Hancock
It is 1948 and Britain is struggling to recover from the Second World War. Half French, half English, Marguerite Carter, young and beautiful, has lost her parents and survived a terrifying war, working for the SOE behind enemy lines. Leaving her partisan lover she returns to England to be one of the first women to receive a degree from the University of Cambridge.
Now she pins back her unruly auburn curls, draws a pencil seam up her legs, ties the laces on her sensible black shoes, belts her grey gabardine mac and sets out towards her future as an English teacher in a girls' grammar school. For Miss Carter has a mission – to fight social injustice, to prevent war and to educate her girls.
Through deep friendships and love lost and found, from the peace marches of the fifties and the flowering of the Swinging Sixties, to the rise of Thatcher and the battle for gay rights, to the spectre of a new war, Sheila Hancock has created a powerful, panoramic portrait of Britain through the life of one very singular woman.
Wisdom of Trees by Max Adams
A passionate and informative celebration of trees and of man's ingenuity in exploiting their resources: the perfect gift for anyone who cares about the natural world.
Trees are marvels of nature, still-standing giants of extraordinary longevity. In a beautifully written sequence of essays, anecdotes and profiles of Britain's best-loved species (from yew to scots pine), Max Adams explores both the amazing biology of trees and humanity's relationship with wood and forest across the centuries.
Embellished with images from John Evelyn's classic Sylva (1664), The Wisdom of Trees is a gift book that will delight anyone who cares about the natural world and our interaction with it.
Moomin: Deluxe Anniversary Edition
Tove Jansson's Moomin stories made her one of the most loved Scandinavian authors of the twentieth century. Jansson's whimsical tales of Moominvalley resonate with children for their light-hearted spirit, and with adults for their incisive com-mentary on the banality of everyday life. 2014 marks the cente–nary of her birth, and Moomin: The deluxe anniversary edition, is a slipcased, hardcover collection of the complete Tove Jansson-penned Moomin comic strip, with all of her most popular storylines and original pencil sketches.
21 Icons of South Africa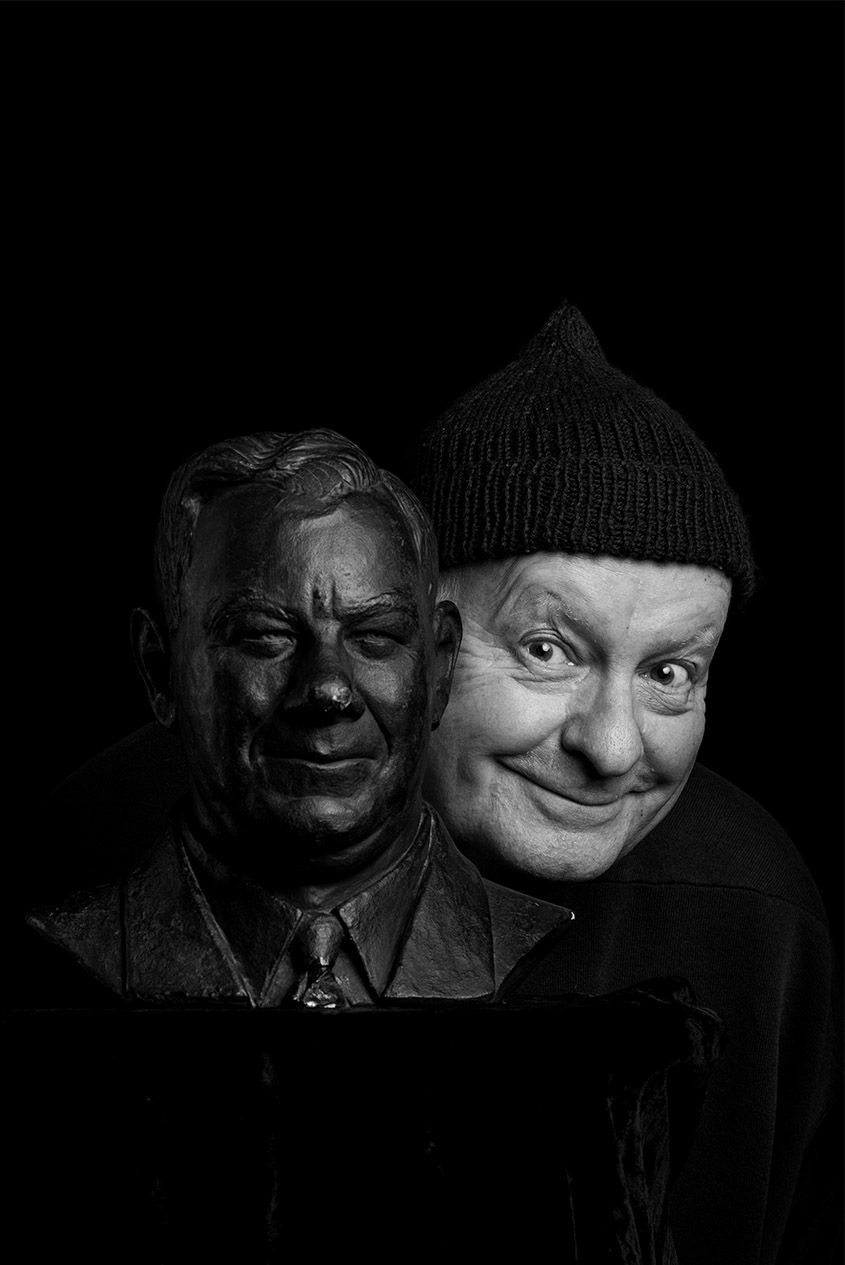 An acclaimed project inspired by, and featuring, Nelson Mandela, 21 Icons is an intriguing visual journey celebrating the lives, achievements and essential goodness of some of South Africa's greatest citizens. This candid collection of their personal stories and unique portraits reflects our country, its tapestry and, above all, its people.
As varied as the Rainbow Nation is colourful, 21 Icons offers exclusive access to a remarkable spread of characters. FW de Klerk in the lotus position, Philip Tobias before his passing, Desmond Tutu with a tutu, Nelson Mandela's last portrait sitting… From those who navigated South Africa out of the darkness of apartheid, to life-saving crusaders, inspirational artists and others fighting to converse South Africa's rich natural and cultural heritage, Adrian Steirn's portraits display a unique, trusting exchange of energy between a photographer and his subjects, capturing the essence of these incredible stalwarts with both creative wit and due respect.
Last – but by NO means least…
HOT Guys and Kittens!
It's a gift book with pictures of hot guys holding kittens! Need we say more…??
Happy Christmas Shopping!