Ho ho ho! Christmas is the time for giving and, if you can't give your nearest and dearest a Caribbean island, then surely books are the next best thing.
So here, in no particular order, is the Book Lounge Christmas stocking – gift ideas for every taste!
Infographic Guide to Literature/Sport/Music/Life, the Universe and Everything
.
Infographics are the new black – could there be a more fun way of imparting knowledge and useless information??
These books celebrate their chosen subject with graphs, Venn diagrams and charts, and provide a unique overview of the key figures involved, boasting over 100 original artworks and illustrations and at-a-glance facts to amaze and astound readers!
.
.
Thug Kitchen: Eat Like You Give a F**K
Holy guacamole! Thug Kitchen started their wildly popular website to inspire people to eat some Goddamn vegetables and adopt a healthier lifestyle. With half a million Facebook fans and counting, Thug Kitchen wants to show everyone how to take charge of their plates and cook up some real f*cking food. Plus they're going to arm you with all the info and techniques you need to shop on a budget and go and kick a bunch of ass on your own. No more ketchup and pizza counting as vegetables. No more drive-thru lines. No more avoiding the produce corner of the supermarket. Sh*t is about to get real!
Are You Sh*tting Me?: 1,004 Facts That Will Scare the Crap Out of You!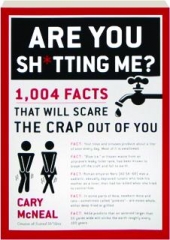 An all-new collection of entertaining and horrifying truths about us, our world, and why we're totally screwed. With more disturbing facts and fun new topics, including weird celebrities, boobs, the internet, clowns, serial killers, sexual fetishes, bacon, Elvis, things that will eat you, and more. What more could you need to know?
Serving the Reich: The Struggle for the Soul of Physics by Philip Ball
Serving the Reich tells the story of physics under Hitler. While some scientists tried to create an Aryan physics that excluded any 'Jewish ideas', many others made compromises and concessions as they continued to work under the Nazi regime. Among them were three world-renowned physicists:
Max Planck, pioneer of quantum theory, regarded it as his moral duty to carry on under the regime.
Peter Debye, a Dutch physicist, rose to run the Reich's most important research institute before leaving for the United States in 1940.
Werner Heisenberg, discovered the Uncertainty Principle, and became the leading figure in Germany's race for the atomic bomb.
After the war most scientists in Germany maintained they had been apolitical or even resisted the regime: Debye claimed that he had gone to America to escape Nazi interference in his research; Heisenberg and others argued that they had deliberately delayed production of the atomic bomb.
Mixing history, science and biography, Serving the Reich is a gripping exploration of moral choices under a totalitarian regime. Here are human dilemmas, failures to take responsibility, three lives caught between the idealistic goals of science and a tyrannical ideology.
Spark by John Twelve Hawks
Jacob Underwood is not like other people. He has Cotard's Syndrome. He believes he is dead. Which makes his job as a hired assassin neutralising 'problems' for DBG, a massive multinational corporation, very simple. He carries out the task – and feels nothing.
Now DBG has such a problem. A key employee, Emily Buchanan, has disappeared, taking with her a fortune and priceless information which could destroy the company. Jacob must track her down. In previous assignments, he had worked with cold logical precision, but this time he has to confront a threat that he first must understand before it destroys him…
The Martian by Andy Weir
The Sunday Times bestseller – Robinson Crusoe on Mars, a survival story for the 21st Century.
I'm stranded on Mars.
I have no way to communicate with Earth.
I'm in a Habitat designed to last 31 days.
If the Oxygenator breaks down, I'll suffocate. If the Water Reclaimer breaks down, I'll die of thirst. If the Hab breaches, I'll just kind of explode. If none of those things happen, I'll eventually run out of food and starve to death.
So yeah. I'm screwed.
.
.
It Never Rains: Poems by Roger McGough
Roger McGough has been charming and tickling young and old alike with his poems for many years. He is one of the UK's best loved poets, and this lovely little edition with his own line drawings makes a wonderful stocking filler.
While up at Magdalen
Spent the time dagdalen.
Moved on to Caius
Became the baius knaius
Ladybird: A Cover Story: 500 Covers from the Ladybird Archives
.
Many of us grew up learning to read with the iconic Ladybird books. The company was founded in 1867 and has illustrated children's lives ever since. This gorgeous little hardback collects together 500 covers from their history. A touch of nostalgia, a trip down memory lane, a history of children's illustration – a lovely present!
.
Best American…
Comics, Essays, Infographics, Mystery Stories, Non-Required Reading, Poetry, Science and Nature Writing, Sports Writing, Short Stories, Travel Writing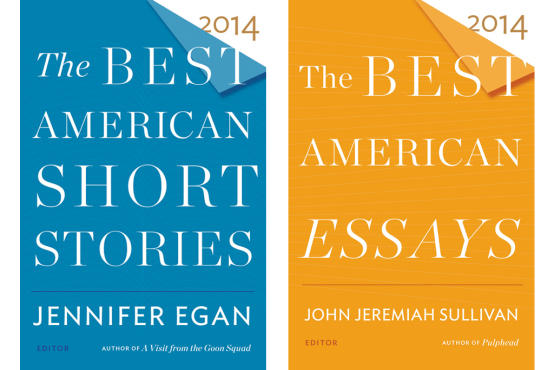 The Best American series has been bringing out these annual collections for some years. Each one involves an illustrious guest editor (think Dave Eggers, Jennifer Egan, Lemony Snicket, Paul Theroux, Elizabeth Strout, Otto Penzler, Deborah Blum) gathering together the very best of the year's writing in their field.
Brilliant for the passionate reader as well as those looking for new avenues to explore.
The Jedi Doth Return by Ian Doescher
Following on from the very funny and fabulous William Shakespeare's Star Wars and The Empire Striketh Back, comes the final installment of this treat for all Star Wars fans,
Return to the star-crossed galaxy far, far away as the brooding young hero, a power-mad emperor, and their jesting droids match wits, struggle for power, and soliloquize in elegant and impeccable iambic pentameter. Illustrated with beautiful black-and-white Elizabethan-style artwork, these two plays offer essential reading for all ages. Something Wookiee this way comes!
You Have to F*cking Eat by Adam Mansbach


Having exorted your children to Go the F*ck to Sleep, Mr Mansbach now tackles that other soul destroying challenge that all parents face – eating!
"Your cute little tummy is rumbling
And pancakes are your favourite treat.
I'm kind of surprised that you suddenly hate them.
That's bullshit. Stop lying and eat."
An absolute must for all parents who will spend Christmas lunch crying into their eggnog while their kids run around totally ignoring the meal they just spent 6 hours cooking!
Ocean: A Photicular Book

A follow up to Safari, and with the same fantastic Scanimation techniques as Gallop – watch angler fish, tiger sharks, sea horses and more glide and move  through the depths of the ocean, as you turn the pages.
Complete with text about the nature and habitat of all of these animals, this book is fascinating and beautifully presented.
KP: The Autpbiography by Kevin Pietersen

Love him or hate him – no cricket fan is indifferent to this maverick and controversial cricket player. This book has caused a storm both here and in the UK and, true to form, he has not minced his words. A fantastic read for the cricket fan in your life!
Who, What, When: 65 Artists illustrate the Secret Sidekicks of History

In the bestselling tradition of The Where, the Why, and the How, this offbeat illustrated history reveals 65 people you've probably never heard of, but who helped shape the word as we know it. Muses and neighbours, friends and relatives, accomplices and benefactors, such as Michael and Joy Brown, who gifted Harper Lee a year's worth of wages to help her write To Kill a Mockingbird. Or John Ordway, the colleague who walked with Lewis and Clark every step of the way. Each eye-opening story of these unsung heroes is written by a notable historian and illustrated by a top indie artist, making The Who, the What, and the When a treasure trove of word and image for history buffs, art lovers and anyone who rejoices in unexpected discovery.
What the Dinosaurs Did Last Night by Refe and Susan Tuma

Every November, writer and social media master Refe Tuma and his wife Susan work into the night to bring their four children scenes from the secret lives of their toys – specifically the nighttime antics of their plastic dinosaurs. The dinosaurs wreck bathrooms, destroy vases, rock out, encounter terrifying hot irons, even do the dishes with hilarious, magical results. Each scene is photographed in meticulous detail, letting viewers joyfully suspend belief and think to themselves – just LOOK what the dinosaurs did last night!
Crap Taxidermy by Kat Su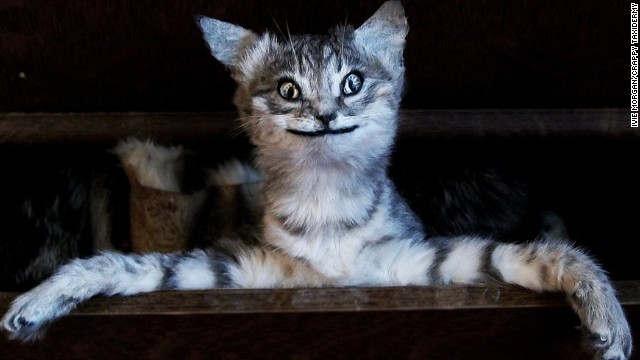 Ha ha ha – ok this is very, very weird! You won't know whether to laugh or cry at these spectacularly horrible attempts at taxidermy – including a squirrel riding a rattlesnake like a cowboy, and various anatomically imaginative renderings of all creatures great and small. It's truly disturbing and yet  utterly compelling. It'll certainly be a conversation piece on Christmas morning!
Get Shit Done by Lauris Liberts

The new year is coming and we all have our resolutions. This handy little book will help with all and any of them.
If you are searching for happiness, inspiration or the way forward – this is the book for you. Gleaning wise bon mots from cultural and business leaders in all walks of life, there are mantras in here that led to the birth of Facebook, Twitter and any number of hugely successful start-ups. Go get 'em and Get Shit Done!!
Working on My Novel by Cory Arcangel

Simple but brilliant! Artist Cory Arcangel has spent more time than any normal person would trawling Twitter for tweets from those who want the world to know that they are busy slaving over their magnum opus. They are MUCH funnier that the original tweeters meant them to be, and this book is a little gem. Pretentious? Moi?
"Currently working on my novel and listen to really nice music. Yeah I'm a writer deal with it."
"I'm working on my novel again, and it feels good, you guys. I love my mind."
Lists of Note by Shaun Usher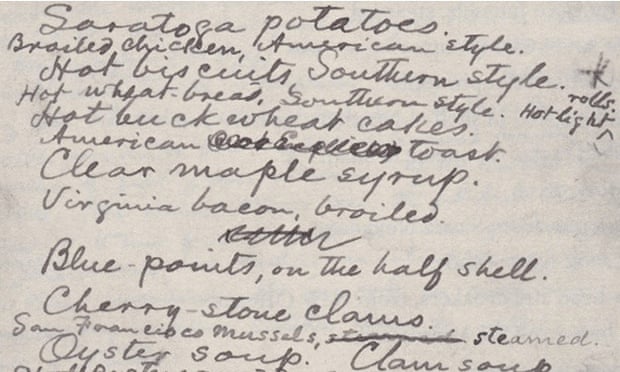 Humans have been making lists for even longer than they've been writing letters. They are the shorthand for what really matters to us: our hopes and aspirations; likes and dislikes; rules for living and loving; records of our memories and reminders of the things we want to do before we die. From a to-do list of Leonardo da Vinci's to Charles Darwin on the pros and cons of marriage or Julia Child's list of possible titles for what would later become an American cooking bible, Lists of Note is a constantly surprising A-Z of what makes us human.
1. A shopping list written by two 9th-century Tibetan monks
2. A handwritten list of the BFG's favourite words by Roald Dahl
3. The 19 year-old Isaac Newton's list of the 57 sins he'd already committed
4. Galileo's list of parts needed to build his telescope
5. Einstein's punitive list of conditions imposed on his first wife
6. 29-year-old Marilyn Monroe's inspirational set of New Year's resolutions
7. Martin Luther King's advice for black people starting to use buses
8. Johnny Cash's list of 'things to do today'
Beautifully presented – a lovely gift.
How to Survive Sharknado and Other Unnatural Disasters by Andrew Shaffer

Sharks Are Flying at Your Head at 300 mph. How Will You Survive?
This ESSENTIAL book will tell you how to deal with every imaginable (and imagined) attack by vicious Nature known (and unknown) to man.
As well as the probably imminent Sharknado, there is vital information on how to deal with and Arachnoquake, a Bataclysm, a Whalestrom, a Stonehenge Apocalypse, a Swamp Volcano, a Dinomani and much, MUCH more!
With vital tips for avoiding a bloody doom with bad special effects, this will prepare you and yours for the most unlikely apocalypse!
Moriarty by Anthony Horowitz

Sherlock Holmes is dead.
Days after Holmes and his arch-enemy Moriarty fall to their doom at the Reichenbach Falls, Pinkerton agent Frederick Chase arrives in Europe from New York. The death of Moriarty has created a poisonous vacuum which has been swiftly filled by a fiendish new criminal mastermind who has risen to take his place.
Ably assisted by Inspector Athelney Jones of Scotland Yard, a devoted student of Holmes's methods of investigation and deduction, Frederick Chase must forge a path through the darkest corners of the capital to shine light on this shadowy figure, a man much feared but seldom seen, a man determined to engulf London in a tide of murder and menace.
From the author of the truly wonderful The House of Silk – he manages to emulate Conan Doyle's rich tones and vivid storytelling, while making it all his own. Marvellous!
Funny Girl by Nick Hornby
Make them laugh, and they're yours forever . . .
It's the swinging 60s and the nation is mesmerized by unlikely comedy star Sophie Straw, the former Blackpool beauty queen who just wants to make people laugh, like her heroine Lucille Ball.
Behind the scenes, the cast and crew are having the time of their lives. But when the script begins to get a bit too close to home, and life starts imitating art, they all face a choice.
The writers, Tony and Bill, comedy obsessives, each harbour a secret. The Oxbridge-educated director, Dennis, loves his job but hates his marriage. The male star Clive, feels he's destined for better things. And Sophie Straw, who's changed her name and abandoned her old life, must decide whether to keep going, or change the channel.
Nick Hornby's new novel is about popular culture, youth and old age, fame, class and teamwork. It offers a wonderfully captivating portrait of youthful exuberance and creativity, and of a period when both were suddenly allowed to flourish.
Confessions by Jaume Cabré
Drawing comparisons with Shadow of the Wind, The Name of the Rose and The Reader, and an instant bestseller in more than 20 languages, Confessions is an astonishing story of one man s life, interwoven with a narrative that stretches across centuries to create an addictive and unforgettable literary symphony.
Confessions is a consummate masterpiece in any language, with an ending that will not just leave you thinking, but quite possibly change the way you think forever.
Marvel Comics: 75 Years of Art

Dorling Kindersley does it again – this time turning to the world of Marvel's Comic Art, and producing a lush tribute to one of the greats in the world of comics. Absolutely beautiful.
The Mammoth Book of Cult Comics: Lost Classics from Underground Independent Comic Strip Art

And at the opposite end of the spectrum, the underground comics – the cult classics. The Mammoth Book of Cult Comics brings together for the first time in a single volume lost classics from recent decades of underground and independent British and American comic strip art. Beautifully produced, this is a wonderful chance to catch up on those lost treasures that haven't made it to the mainstream.
January Window by Philip Kerr
Everyone knows football is a matter of life and death.
But this time, it's murder.
Scot Manson: team coach for London City FC and all-round fixer for the lads. Players love him, bosses trust him.
But now the team's manager has been found dead at their home stadium.
Even Scott can't smooth over murder… but can he catch the killer before he strikes again?
A fantastic holiday read – and the first in a new series of thrillers from the always wonderful Mr Kerr.
Mr Mac and Me by Esther Freud
It is 1914, and Thomas Maggs, the son of the local publican, lives with his parents and sister in a village on the Suffolk coast. He is the youngest child, and the only son surviving. Life is quiet – shaped by the seasons, fishing and farming, the summer visitors, and the girls who come down from the Highlands every year to gut and pack the herring.
Then one day a mysterious Scotsman arrives. To Thomas he looks for all the world like a detective, in his black cape and hat of felted wool, and the way he puffs on his pipe as if he's Sherlock Holmes. Mac is what the locals call him when they whisper about him in the inn. But Mac isn't a detective, he's the architect Charles Rennie Mackintosh, and he soon becomes a source of fascination and wonder to Thomas.
In this tender and compelling story of an unlikely friendship, Esther Freud paints a vivid portrait of a home front community during the First World War, and of a man who was one of the most brilliant and misunderstood artists of his generation. It is her most beautiful and masterful work.
Black Sabbath: The Vault

SABBATH! One of the most successful, influential and provocative bands of all time, Black Sabbath – dubbed "The Beatles of Heavy Metal" by Rolling Stone magazine – changed the landscape of popular music forever.
Fronted by irrepressible, idiosyncratic and frequently terrifying singer Ozzy Osbourne, Black Sabbath began their bumpy road to fame with a harder, deeper and "uglier" sound that stemmed from the industrial heartland of Birmingham.
Written by a leading music journalist and illustrated throughout with rare and previously unpublished photographs, Black Sabbath: The Vault will take it back to basics, in a beautiful way, for any metal fan.
Mammoth Book of Skulls: Exploring the icon from Fashion to Street Art
Skulls have always captured the human imagination. This extraordinary collection of the most engaging and intriguing images of the skull from pop culture around the world, presents a visual feast of the ultimate doom-laden image.
Here you will find the skull in graphic novels, manga, graphic design, art, costume, make-up, vintage advertising and popular culture, along with the just plain weird.
Page after page of stunning photographs reveal an incredible diversity of interpretations of the iconic image. Very beautiful.
Lamentation by CJ Sansom
A new Sansom is always exciting, and here is one just in time for holiday reading – another Shardlake thriller.
Summer, 1546. King Henry VIII is slowly, painfully dying. His Protestant and Catholic councillors are engaged in a final and decisive power struggle; whoever wins will control the government of Henry's successor, eight-year-old Prince Edward. As heretics are hunted across London, and the radical Protestant Anne Askew is burned at the stake, the Catholic party focus their attack on Henry's sixth wife, Matthew Shardlake's old mentor, Queen Catherine Parr.
Brilliant historical evocation and a rip-roaring story – an excellent read!
Sudden Light by Garth Stein
From the author of the million-copy bestselling The Art of Racing in the Rain comes the long-awaited new novel. This novel centres on four generations of a once terribly wealthy and influential timber family who have fallen from grace; a mysterious yet majestic mansion, crumbling slowy into the bluff overlooking Puget Sound in Seattle; a love affair so powerful it reaches across the planes of existence; and a young man who simply wants his parents to once again experience the moment they fell in love, hoping that if can feel that emotion again, maybe they won't get divorced after all.
The Ugly Renaissance: Sex, Disease and Death in an Age of Beauty by Alexander Lee
Featuring the beauties of Michelangelo and Leonardo da Vinci, combined with the dark and hidden side of the Renaissance.
Renowned as an age of artistic rebirth, the Renaissance is cloaked with an aura of beauty and brilliance. But behind the Mona Lisa's smile lurked a seamy, vicious world of power politics, perversity and corruption that has more in common with the present day than anyone dares to admit. Enter a world of corrupt bankers, greedy politicians, sex-crazed priests, rampant disease, and lives of extravagance and excess. Enter the world of the ugly Renaissance.
Game of Thrones Board Game
It's a board game! For Game of Thrones fans! Awesome!
History of the World in 1000 Objects
Another gorgeously illustrated volume from Dorling Kindersley. Exploring all of history through the minutae of objects – from the every day and domestic, to the valuable, religious and world-changing.
A fascinating look at history, and the objects that people hold so dear.
Lives of the Famous and Infamous: Everything You Need to Know About Everyone That Mattered by The Week
From the brilliant and authoritative The Week magazine, here is a compendium of everyone you need to know about who ever mattered.
Read about the man who convinced Einstein there was a God, the newspaper publisher who brought down a president and the code-cracking genius who helped foil the Nazis, and remember the lives of those that created the extraordinary moments in our modern history.
Based on the obituaries that appear in every issue of The Week, here is a book that brings together the famous and infamous figures of our generation. From the world's influential leaders and thinkers of the day, such as Nelson Mandela, Steve Jobs, Margaret Thatcher and Sir Patrick Moore, to the more infamous and eccentric, this is a fascinating compendium of the lives of our times.
Encyclopedia of Goddesses and Heroines by Patricia Monaghan
Patricia Monaghan is both a scholar and an award-winning poet, who has spent years researching goddesses and heroines from every region of the globe. From the beginning, there have been goddesses who reigned alongside their male counterparts as figures of inspiration and awe. Today, even the most modern among us still speak of Mother Earth and Mother Nature, yet few books offer the depth and breadth of knowledge and information about the feminine divine as this encyclopaedia. The Encyclopedia of Goddesses and Heroines provides a comprehensive introduction to the ways these figures have been viewed through the ages, covering the myths and attributes of goddesses and female spiritual powers from around the world. They are organized by culture, region, and religion, exploring the role of women in each culture s religious life and introducing readers to the background of each pantheon, as well as the figures who peopled it.
Merchant Adventurers: The Voyage of Discovery that transformed Tudor England by James Evans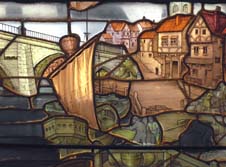 In the spring of 1553 three ships sailed north-east from London into uncharted waters. The scale of their ambition was breathtaking. Drawing on the latest navigational science and the new spirit of enterprise and discovery sweeping the Tudor capital, they sought a northern passage to Asia and its riches.
This long-neglected endeavour was one of the boldest in British history, and its impact was profound. Although the 'merchant adventurers' failed to reach China as they had hoped, their achievements would lay the foundations for England's expansion on a global stage. As James Evans' vivid account shows, their voyage also makes for a gripping story of daring, discovery, tragedy and adventure.
Life is Meals: A Food Lover's Book of Days by James Salter and Kay Salter
From the award-winning author James Salter and his wife, Kay – amateur chefs and terrific hosts – here is a lively, beautifully illustrated food lover's companion.
With an entry for each day of the year, Life Is Meals takes us from a Twelfth Night cake in January to a champagne dinner on New Year's Eve. This is a book rich with culinary wisdom, history, recipes, literary pleasures, and the authors' own stories of their triumphs – and catastrophes – in the kitchen.
Entries include:
The menu on the Titanic on the fatal night
The seductiveness of a velvety Brie or the perfect martini
How to decide whom to invite to a dinner party – and whom not to
The greatest dinner ever given at the White House
Where in Paris Samuel Beckett and Harold Pinter had French onion soup at 4:00 a.m.
How to cope with acts of god and man-made disasters in the kitchen
Sophisticated, practical, opinionated and indispensable, Life Is Meals is a tribute to the glory of food and drink, and the joy of sharing them with others.
Africa 39: New Writing From Africa South of the Sahara
Africa has produced some of the best writing of the twentieth century from Chinua Achebe, Ayi Kwei Armah, Ngugi wa Thiong'o, and the Nobel Laureates Wole Soyinka, Nadine Gordimer, J.M. Coetzee and Doris Lessing, to more recent talents like Nuruddin Farah, Ben Okri, Aminatta Forna and Brian Chikwava. Who will be the next generation?
Following the successful launch of Bogotá39, which identified many of the most interesting upcoming Latin American talents, including Daniel Alarcon, Junot Diaz (Pulitzer Prize), Santiago Roncagliolo (Independent Foreign Fiction Prize) and Juan Gabriel Vásquez (short-listed for the IFFP), and Beirut39 which published Randa Jarrar, Rabee Jaber, Joumana Haddad, Abdellah Taia and Samar Yazbek, Africa39 will bring to worldwide attention the best work from Africa and its diaspora.
A fantastic view into the next generation of great African writing.
That Glimpse of Truth: The 100 Greatest Stories Ever Written compiled by David Miller
Profound, lyrical, shocking, wise: the short story is capable of almost anything. This collection of 100 of the finest stories ever written ranges from the essential to the unexpected, the traditional to the surreal. Wide in scope, both beautiful and vast, this is the perfect companion for any fiction lover.
Here are childhood favourites and neglected masters, twenty-first century wits and national treasures, Man Booker Prize winners and Nobel Laureates. From the earliest days of fiction to the best writers around today. This is a large, gorgeous tome to treasure forever.
Special Deluxe: A Memoir of Life and Cars by Neil Young
Special Deluxe is the second installment of the iconic musician's memoirs.
Quirky and wonderfully candid, Neil Young's new book of reminiscences is as compelling as his first book. He returns with more unforgettable stories about his six decades in the music business – but this is not your average rock biography. He centres this new work on one of his life's passions, cars, using the framework of all the cars he's ever owned to construct a narrative of his life and career, exploring and demonstrating how memories are attached to objects. Young also expresses regret for the environmental impact of his past cars, and now passionately advocates the use of clean energy.
Special Deluxe is a mix of memoir and environmental politics by one of the most gifted and influential artists of our time.
Death Sentences: Stories of Deathly Books, Murderous Booksellers and Lethal Literature by Otto Penzler – Introduced by Ian Rankin
To leave you in true festive spirit – a collection of dark writing about deadly books from the very best crime writers around today.
Sigmund Freud deals with an unwelcome visitor; Columbo confronts a murderous bookseller; a Mexican cartel kingpin with a fatal weakness for rare books; deadly secrets deep in the London Library: who knew literature could be so lethal? Here are 15 short stories to die for from the world's best crime writers.
With an introduction from Ian Rankin, Death Sentences includes original, specially commissioned stories about deadly books from Jeffrey Deaver, Andrew Taylor, Laura Lippman, C.J. Box, Anne Perry, Ken Bruen, Thomas H. Cook, Micky Spillaine & Max Adam Collins, Nelson DeMille and John Connolly.
Happy Festive Reading!!