Book of the Month Part I
This Changes Everything: Capitalism vs The Climate by Naomi Klein
Forget everything you think you know about global warming. It's not about carbon – it's about capitalism. The good news is that we can seize this existential crisis to transform our failed economic system and build something radically better.
In her most provocative book yet, Naomi Klein, author of the global bestsellers The Shock Doctrine and No Logo, tackles the most profound threat humanity has ever faced: the war our economic model is waging against life on earth.
Klein exposes the myths that are clouding the climate debate.
You have been told the market will save us, when in fact the addiction to profit and growth is digging us in deeper every day. You have been told it's impossible to get off fossil fuels when in fact we know exactly how to do it – it just requires breaking every rule in the "free-market" playbook: reining in corporate power, rebuilding local economies and reclaiming our democracies.
You have also been told that humanity is too greedy and selfish to rise to this challenge. In fact, all around the world, the fight back for the next economy is already succeeding in ways both surprising and inspiring.
Climate change, Klein argues, is a civilisational wake-up call, a powerful message delivered in the language of fires, floods, storms, and droughts. Confronting it is no longer about changing the light bulbs. It's about changing the world – before the world changes so drastically that no one is safe.
Either we leap – or we sink.
Once a decade, Naomi Klein writes a book that redefines its era. No Logo did so for globalization. The Shock Doctrine changed the way we think about austerity. This Changes Everything is about to upend the debate about the stormy era already upon us.
"Will be one of the most influential books of our time."                  Owen Jones
"Naomi Klein applies her fine, fierce, and meticulous mind to the greatest, most urgent questions of our times. . . . I count her among the most inspirational political thinkers in the world today."                 Arundhati Roy, author of The God of Small Things and Capitalism: A Ghost Story
"Klein is a brave and passionate writer who always deserves to be heard, and this is a powerful and urgent book."                          Observer
"Without a doubt one of the most important books of the decade."                        Amitav Ghosh
"Savages the idea that we will be saved by new technologies or by an incremental shift away from fossil fuels… Her solution requires a radical reconfiguration of our economic system."                        New York Times
"What makes Klein's books so excellent is that she is able to tackle seemingly intractable problems with control and precision, examining and making available their key contours to the interested reader. Klein is not paralyzed by enormous, fundamental, systematic problems. Instead, she excels at dissecting them. Such was true of No Logo and The Shock Doctrine, and the same can be said with This Changes Everything. No one could have been better chosen to bring such an unsettling issue to the mainstream than Klein. The result is an excellent and plausible balance between fear and hope, and a call for social activism as one means to begin to convince our governments to actively address the current climate crisis."                                Huffington Post
"The book has an uplifting message: that humans have changed before, and can change again. It poses a gutsy challenge to those who are vaguely hoping that the whole issue will go away, or that some new technology will save us."                Sunday Times
"Her task is to take a potential catastrophe of unimaginable reach and to be calm and welcoming, drawing new people in. She does vast amounts of travel and research and thinking, then crafts all of it to the scale of her own voice: the voice of a pleasant, funny, unthreatening-looking woman."                            Guardian
"The proposition that the world's political and economic institutions are preventing us from meeting the lethal challenge of global warming is hardly novel. But Naomi Klein in her new book articulates the case as forcefully and comprehensively as anyone has yet managed."                         Independent
"This may be the first truly honest book ever written about climate change."                       Time
"Naomi Klein is a genius. She has done for politics what Jared Diamond did for the study of human history. She skillfully blends politics, economics and history and distills out simple and powerful truths with universal applicability."                    Robert F. Kennedy, Jr.
Book of the Month Part II
Waterloo:The History of Four Days, Three Armies and Three Battles by Bernard Cornwell
Bernard Cornwell, author of the hugely successful and brilliant Sharpe series, publishes his first non-fiction book – the true story of the battle of Waterloo.
On the 18th June, 1815 the armies of France, Britain and Prussia descended upon a quiet valley south of Brussels. In the previous three days the French army had beaten the British at Quatre-Bras and the Prussians at Ligny. The Allies were in retreat.
The blood-soaked battle of Waterloo would become a landmark in European history, to be examined over and again, not least because until the evening of the 18th, the French army was close to prevailing on the battlefield.
Now, brought to life by the celebrated novelist Bernard Cornwell, this is the chronicle of the four days leading up to the actual battle and a thrilling hour-by-hour account of that fateful day.
In his first work of non-fiction, Cornwell combines his storytelling skills with a meticulously researched history to give a riveting account of every dramatic moment, from Napoleon's escape from Elba to the smoke and gore of the battlefields. Through letters and diaries he also sheds new light on the private thoughts of Napoleon and the Duke of Wellington, as well as the ordinary officers and soldiers.
Published ahead of the upcoming bicentenary in 2015, Waterloo is a tense and gripping story of heroism and tragedy – and of the final battle that determined the fate of Europe.
"[…] An account that is both vivid and scholarly. Readers new to the Waterloo campaign could hope for no better introduction, and veterans will find fresh insights."                          Independent
"Cornwell is excellent on the minutiae of tactics […] he offers narrative clarity, and a sure grip on personalities and period."                                Max Hastings, The Sunday Times
"An excellent first foray into non-fiction, and proof that good narrative history is no different from fiction – it's all about the story."                  Evening Standard
Non-Fiction
How to Build a Billion Dollar App: Discover the Secrets of the most successful Entrepreneurs of our time by George Berkowski
Apps have changed the way we communicate, shop, play, interact and travel and their phenomenal popularity has presented possibly the biggest business opportunity in history.
In How to Build a Billion Dollar App, serial tech entrepreneur George Berkowski – one of the minds behind the internationally successful taxi hailing app Hailo – gives you exclusive access to the secrets behind the success of the select group of apps that have achieved billion-dollar success.
Berkowski draws exclusively on the inside stories of the billion-dollar app club members, including Instagram, Whatsapp, Snapchat, Candy Crush, Square, Viber, Clash of Clans, Angry Birds, Uber and Flipboard to provide all the information you need to create your own spectacularly successful mobile business. He guides you through each step, from an idea scribbled on the back of an envelope, through to finding a cofounder, building a team, attracting (and keeping) millions of users, all the way through to juggling the pressures of being CEO of a billion-dollar company (and still staying ahead of the competition).
If you've ever dreamed of quitting your nine to five job to launch your own company or you're a gifted developer, seasoned entrepreneur or just intrigued by mobile technology, How to Build a Billion Dollar App will show you what it really takes to create your own billion-dollar, mobile business.
"A practical guide on how to start your mobile app company. A must read for anyone who wants to start a mobile app business."                           Riccardo Zacconi, founder and CEO King Digital (maker of Candy Crush Saga)
"The first book to take a detailed, insightful behind-the-scenes look at the mobile app world. A must read for anyone who wants to know what it takes to build an app into a successful business."                               Hugo Barra, VP, Xiaomi (and former VP Android Product Management, Google)
"George Berkowski knows from the front line how to build fast-scaling digital businesses. Don't start one of your own without taking his advice."                          David Rowan, Editor, Wired magazine
"A fascinating deep dive into the world of billion-dollar apps. Essential reading for anyone trying to build the next must-have app."                          Michael Acton Smith, Founder and CEO, Mind Candy

"George has combined his own experience at Hailo with a thoughtful study of the iconic mobile companies of this era to provide a helpful guide to entrepreneurs and investors trying to understand the emerging mobile economy."                      Adam Valkin, General Partner at General Catalyst Partners
Mind Change: How Digital Technologies are leaving their Mark on our Brains by Susan Greenfield
In Mind Change, Susan Greenfield discusses the all-pervading technologies that now surround us, and from which we derive instant information, connected identity, diminished privacy and exceptionally vivid here-and-now experiences. In her view they are creating a new environment, with vast implications, because our minds are physically adapting: being rewired. What could this mean, and how can we harness, rather than be harnessed by, our new technological milieu to create better alternatives and more meaningful lives? Using the very latest research, Mind Change is intended to incite debate as well as yield the way forward. There is no better person to explain the situation in a way we can understand, and to offer new insights on how to improve our mental capacities and well being.
"Greenfield is not just an engaging communicator but a thoughtful, responsible scientist, and the arguments she makes are well supported and persuasive"                         Mail on Sunday
"Startling statistics…The importance of Mind Change's subject is clear"                  Independent
"Greenfield's admirable goal to provide an empirical basis for discussion is…an important one"                  Financial Times
"Fascinating…highly accessible…Greenfield is a lucid and thorough communicator"                        Independent on Sunday
"Greenfield asks key questions…important…should be read by technologists in particular"            Nature
How to Speak Money by John Lanchester
A funny, clear and brilliantly entertaining guide to the world of finance from the bestselling author of Capital and Whoops!
"A hugely enjoyable book… It's true: anything's understandable if you have a fun teacher. … Lanchester, award-winning novelist apart, is a kind of brainy Everyman, a brilliant communicator."                 The Times
Money is our global language. Yet so few of us can speak it. The language of the economic elites can be complex, jargon-filled and completely baffling. And we need to understand it because, if we can't, then the elites will write their own rules.
Now John Lanchester, bestselling author of Capital and Whoops!: Why everyone owes everyone and no one can pay, sets out to decode it for all of us, explaining everything from high-frequency trading and the World Bank to the difference between bullshit and nonsense.
As funny as it is devastating, How To Speak Money is a primer and a polemic. It's a reference book you'll find yourself reading in one sitting. And it gives you everything you need to demystify the world of high finance – the world that dominates how we all live now.
"What makes this such an entertaining and informative read if that it spells out why you should be able to speak money… witty, provocative and engaging."                           Evening Standard
"One of the great explainers of the financial crisis and its aftermath. "                    Michael Lewis, author of Flash Boys
"I have read and re-read John Lanchester's wonderful book on economics. It's a dazzling, most wonderful book and it really excites me – it is so witty and so clear and so original – a most extraordinary book!"                          Claire Tomalin
"It works – for three reasons. First, Lanchester is a fine writer. His prose is clear and precise, and that helps a lot when the subject matter is challenging. Second, he peps up the list with humour. … Third, he gets the balance right: the book is neither too technical nor too patronising."                           Guardian
"John Lanchester continues his mission to explain the world of finance to the uninitiated with this insightful and often funny book on the language the money people use … If, as Lanchester says, arguments about the economy are going to dominate the social and political landscape over the next decade, we should all aim to become more financially literate. His book is an invaluable primer."                    Ian Critchley, Sunday Times
"Ever since the crash, Lanchester has made it his mission to try to translate between the two cultures … he suggests that "one of my ambitions for this book is that it'll make readers want to go and read more about money and economics". It may; but if you only want a short course in financial linguistics and the way they shape our world, this volume will do the job just fine on its own. "                              Tim Adams, Observer
Dataclysm: Who We Are (When We Think No One Is Looking) by Christian Rudder
An irreverent, provocative, and visually fascinating look at what our online lives reveal about who we really are – and how this deluge of data will transform the science of human behaviour.
Big Data is used to spy on us, hire and fire us, and sell us things we don't need. In Dataclysm, Christian Rudder, founder of one of the world's biggest dating websites OkCupid, puts this flood of information to an entirely different use: understanding human nature.
Drawing on terabytes of data from Twitter, Facebook, Reddit, OkCupid, and many other sites, Rudder examines the terrain of human experience to answer a range of questions: Does it matter where you went to school? How racist are we? How do political views alter relationships? Philosophers, psychologists, gene hunters and neuroscientists have tried to explain our flaws and foibles. Rudder shows that in today's era of social media, a powerful new approach is possible, one that reveals how we actually behave when we think no one's looking.
Outrageous and illuminating, Dataclysm, is a portrait of our essential selves – dark, absurd, occasionally noble – and a first look at a revolution in the making.
"This is the best book that I've read on data in years, perhaps ever. If you want to understand how data is affecting the present and what it portends for the future, buy it now."                              Huffington Post
"At a time when consumers are increasingly wary of online tracking, Rudder makes a powerful argument in Dataclysm that the ability to tell so much about us from the trails we leave is as potentially useful as it is pernicious, and as educational as it may be unsettling. By explaining some of the insights he has gleaned from OkCupid and other social networks, he demystifies data-mining and sheds light on what, for better or for worse, it is now capable of."                 Financial Times
"Most data-hyping books are vapour and slogans. This one has the real stuff: actual data and actual analysis taking place on the page. That's something to be praised, loudly and at length. Praiseworthy, too, is Rudder's writing, which is consistently zingy and mercifully free of Silicon Valley business gabble."                 Washington Post
"Fascinating, funny, and occasionally howl-inducing…[Rudder] is a quant with soul, and we're lucky to have him."                          Elle
"There's another side of Big Data you haven't seen … It's the big data that rears its ugly head and tells us what we don't want to know. And that, as Christian Rudder demonstrates in his new book, Dataclysm, is perhaps an equally worthwhile pursuit. Before we heighten the human experience, we should understand it first."                          Time
"Dataclysm is a well-written and funny look at what the numbers reveal about human behavior in the age of social media. It's both profound and a bit disturbing, because, sad to say, we're generally not the kind of people we like to think — or say — we are."                         Salon
"[Rudder] doesn't wring or clap his hands over the big-data phenomenon (see N.S.A., Google ads, that sneaky Fitbit) so much as plunge them into big data and attempt to pull strange creatures from the murky depths."                         New Yorker
The Human Age: The World Shaped by Us by Diane Ackerman
In The Human Age award-winning nature writer Diane Ackerman confronts the fact that the human race is now the single dominant force of change on the planet. Humans have 'subdued 75 per cent of the land surface, concocted a wizardry of industrial and medical marvels, strung lights all across the darkness'. We now collect the DNA of vanishing species in a 'frozen ark', equip orang-utans with iPads, create wearable technologies and synthetic species that might one day outsmart us. Ackerman takes us on an exciting journey to understand this bewildering new reality, introducing us to many of the people and ideas now creating – perhaps saving – the future.
The Human Age is a surprising, optimistic engagement with the dramatic transformations that have shaped, and continue to alter, our world, our relationship with nature and our prospects for the future. Diane Ackerman is one of our most lyrical, insightful and compelling writers on the natural world and The Human Age is a landmark book.
Looking for Palestine: Growing Up Confused in an Arab-American Family by Najla Said
The daughter of the famous intellectual and outspoken Palestinian advocate Edward Said and a sophisticated Lebanese mother, Najla Said grew up in New York City, confused and conflicted about her cultural background and identity. Said knew that her parents identified deeply with their homelands, but growing up in a Manhattan world that was defined largely by class and conformity, she felt unsure about who she was supposed to be, and was often in denial of the differences she sensed between her family and those around her. She may have been born a Palestinian Lebanese American, but Said denied her true roots, even to herself—until, ultimately, the psychological toll of her self-hatred began to threaten her health.
As she grew older, she eventually came to see herself, her passions, and her identity more clearly. Today she is a voice for second-generation Arab Americans nationwide.
"The scholar Edward Said was born in Jerusalem when it was Palestine under the British Mandate, emmigrated to the U.S., was baptised an Episcopalian, supported Palestinian independence, married a Lebanese Quaker, and became a prominent professor at Columbia University. No wonder his daughter, Najla, was conflicted about her identity. If Edward's Orientalism provides the intellectual framework for understanding postcolonialism, Najla's memoir, Looking for Palestine, is the other side of the coin, as those same complex forces tug her life in multiple directions while she tries to understand who she is."                        Daily Beast
"In her engaging memoir, Looking for Palestine, Najla Said explores the cultural confusions of growing up Arab-American in the1970s and '80s New York City."                                       Elle
"What proves substantive and memorable about this book …is the author's exploration of her relationship with her family and her social surroundings… her snapshots of personal interaction with her father and their sometimes droll exchanges give the book an undeniably warm and intimate feel."                   San Francisco Chronicle
Mecca: The Sacred City by Ziauddin Sardar
Mecca is the heart of Islam. It is the birthplace of Muhammad, the direction towards which Muslims turn when they pray and the site of pilgrimage which
annually draws some three million Muslims from all corners of the world. Yet Mecca's importance goes beyond religion. What happens in Mecca and how Muslims think about the political and cultural history of Mecca has had and continues to have a profound influence on world events to this day.
In this captivating book, Ziauddin Sardar unravels the significance of Mecca. Tracing its history, from its origins as a 'barren valley' in the desert to its evolution as a trading town and sudden emergence as the religious centre of a world empire, Sardar examines the religious struggles and rebellions in Mecca that have powerfully shaped Muslim culture.
Interweaving stories of his own pilgrimages to Mecca with those of others, Sardar offers a unique insight into not just the spiritual aspects of Mecca – the passion, ecstasy and longing it evokes – but also the conflict between heritage and modernity that has characterised its history. He unpeels the physical, social and cultural dimensions that have helped transform the city and also, though accounts of such Orientalist travellers as Richard Burton and Charles Doughty, the strange fascination that Mecca has long inspired in the Western imagination. And, ultimately, he explores what this tension could mean for Mecca's future.
An illuminative, lyrical and witty blend of history, reportage and memoir, this outstanding bookreflects all that is profound, enlightening and curious about one of the most important religious sites in the world.
"Authoritative . Sardar should be praised for his scholarly and well researched history … Will prove to be an essential text for anyone interested in the birthplace of Islam."                              Independent
"A prolific writer on Islam, and knows how to tell a story. He enlivens, longueurs in the history with wit, robust judgement and a sprinkling of sexual escapades."                   The Times
"Sardar lays bare the Sacred City and chronicles the Muslim tradition of travel . Affecting at the start, with its report of an elderly pilgrim who has struggled to reach Mecca and breathes his last there; amusing about his own travels; and increasingly angry towards the end."                     Daily Telegraph
"Entertaining and richly informative . Few well-informed readers, whether Muslim or infidel, will quarrel with Sardar's conclusion."                       Literary Review
The Dark Net by Jamie Bartlett
Beyond the familiar online world that most of us inhabit – a world of Google, Hotmail, Facebook and Amazon – lies a vast and often hidden network of sites, communities and cultures where freedom is pushed to its limits, and where people can be anyone, or do anything, they want. A world that is as creative and complex as it is dangerous and disturbing. A world that is much closer than you think.
The dark net is an underworld that stretches from popular social media sites to the most secretive corners of the encrypted web. It is a world that frequently appears in newspaper headlines, but one that is little understood, and rarely explored. The Dark Net is a revelatory examination of the internet today, and of its most innovative and dangerous subcultures: trolls and pornographers, drug dealers and hackers, political extremists and computer scientists, Bitcoin programmers and self-harmers, libertarians and vigilantes.
Based on extensive first-hand experience, exclusive interviews and shocking documentary evidence, The Dark Net offers a startling glimpse of human nature under the conditions of freedom and anonymity, and shines a light on an enigmatic and ever-changing world.
"A fascinating and disturbing journey through the furthest recesses of the Internet. Jamie Bartlett is an expert guide… he shines an invaluable light on a world that remains determinedly opaque."                            Ian Burrell, Independent
"A hell of an achievement… Buy it and read it."                  Hugo Rifkind, The Times
"Bartlett anatomises the usual bogeymen and demonstrates that they're real.The Dark Net is, for anyone engaged with the web and the effects it is having on our culture, necessary reading… a flashlight in a dark, dark cellar."                            Michael Bywater, Spectator
"A fascinating and disturbing exploration of the outer edges of the internet and the human mind."                         Josh Cohen
"[A] thorough and assiduously researched account of the deviantly erotic, subversive and criminal aspects of web life."                                 Bryan Appleyard, Sunday Times
South Africa
Askari by Jacob Dlamini
In 1986 'Comrade September', a charismatic ANC operative and popular MK commander, was abducted from Swaziland by the apartheid security police and taken across the border. After torture and interrogation, September was 'turned' and before long the police had extracted enough information to hunt down and kill some of his former comrades.
September underwent changes that marked him for the rest of his life: from resister to collaborator, insurgent to counter-insurgent, revolutionary to counter-revolutionary and, to his former comrades, hero to traitor. Askari is the story of these changes in an individual's life and of the larger, neglected history of betrayal and collaboration in the struggle against apartheid. It seeks to understand why September made the choices he did – collaborating with his captors, turning against the ANC, and then hunting down his comrades – without excusing those choices. It looks beyond the black-and-white that still dominates South Africa's political canvas, to examine the grey zones in which South Africans – combatants and non-combatants – lived.
September's acts of betrayal form but one layer in a sedimentation of betrayals, for September himself was betrayed by the Swazi police, when he was abducted from his hideout in Swaziland by the apartheid death squad in August 1986. This, then, is not a morality tale in which the lines between heroes and villains are clearly drawn. At the same time, the book does not claim that the competing sides in the fight against apartheid were moral equivalents. It seeks to contribute to attempts to elaborate a denser, richer and more nuanced account of South Africa's modern political history. It does so by examining the history of political violence in South Africa; by looking at the workings of an apartheid death squad in an attempt to understand how the apartheid bureaucracy worked; and, more importantly, by studying the social, moral and political universe in which apartheid collaborators like September lived and worked. This is not a biography – a cradle-to-grave account of September's life – even though it does, where necessary, look at his life. September was not the first resister-turned-collaborator. But he was also no ordinary collaborator. That is why his story deserves telling.
Behind the Door: The Oscar Pistorius and Reeva Steenkamp Story by Mandy Wiener and Barry Bateman
In February 2013 the news of successful model Reeva Steenkamp's fatal shooting by her boyfriend and global sporting star Oscar Pistorius stunned the world. Over the ensuing months, as Pistorius appeared in court, applied for bail and was eventually put on trial, every detail that emerged was analysed, debated, justified and digested. The world was haunted by the events as they were repeated and discussed at length. Public perception vacillated from version to version and from hour to hour.
Finally, Judge Masipa found him to be not guilty of premeditated murder – but guilty of culpable homicide.
Written by Mandy Weiner and Barry Batemen, the go-to journalists on the case for the world's media, Behind the Door is a compelling narrative that meticulously unpacks the evidence that has been so heavily scrutinised on all sides. But more than that, this book seeks to go beyond the facts of the case in search of the wider context behind this shocking tragedy: the back story of the police investigation, the nature of the South African criminal justice system, the culture of violence in South Africa and the need of society to create flawed heroes who are destined to fail.
Vivid and gripping, Behind the Door is the most authoritative and insightful account of what really happened behind closed doors that fateful Valentine's morning.
Fortunes of Africa: A 5,000 Year History of Wealth, Greed and Endeavour by Marting Meredith
Africa has been coveted for its riches ever since the era of the Pharaohs. In past centuries, it was the lure of gold, ivory and slaves that drew fortune-seekers, merchant-adventurers and conquerors from afar. In modern times, the focus of attention is on oil, diamonds and other valuable minerals. Land was another prize. The Romans relied on their colonies in north Africa for vital grain shipments to feed the population of Rome. Arab invaders followed in their wake, eventually colonising the entire region. In modern times, foreign corporations have acquired huge tracts of land to secure food supplies needed abroad, just as the Romans did.
In this vast and vivid panorama of history, Martin Meredith follows the fortunes of Africa over a period of 5,000 years. With compelling narrative, he traces the rise and fall of ancient kingdoms and empires; the spread of Christianity and Islam; the enduring quest for gold and other riches; the exploits of explorers and missionaries; and the impact of European colonisation. He examines too the fate of modern African states and concludes with a glimpse of their future. His cast of characters includes religious leaders, mining magnates, warlords, dictators and many other legendary figures, among them Mansa Musa, ruler of the medieval Mali empire, said to be the richest man the world has ever known. 'I speak of Africa,' Shakespeare wrote, 'and of golden joys'. This is history on an epic scale.
Impossible Mourning: HIV/AIDS and Visuality After Apartheid by Kylie Thomas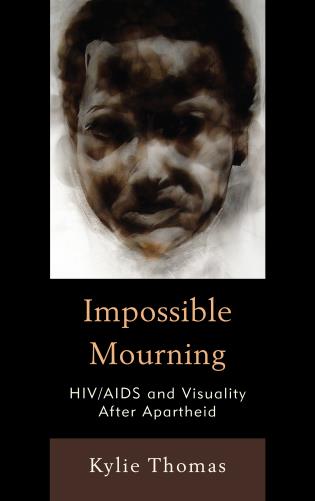 Impossible Mourning argues that while the HIV/AIDS epidemic has figured largely in public discourse in South Africa over the last ten years, particularly in debates about governance and constitutional rights post-apartheid, the experiences of people living with HIV for the most part remain invisible and the multiple losses due to AIDS have gone publicly unmourned. This profound fact is at the center of this book which explores the significance of the disavowal of AIDS-death in relation to violence, death, and mourning under apartheid. Impossible Mourning shows how in spite of the magnitude of the epidemic and as a result of the stigma and discrimination that has largely characterized both national and personal responses to the epidemic, spaces for the expression of collective mourning have been few.
This book engages with multiple forms of visual representation that work variously to compound, undo, and complicate the politics of loss.
Drawing on work Thomas did in art and narrative support groups while working with people living with HIV/AIDS in Khayelitsha, a township outside of the city of Cape Town this book also includes analyses of the work of South African visual artists and photographers Jane Alexander, Gille de Vlieg, Jillian Edelstein, Pieter Hugo, Ezrom Legae, Gideon Mendel, Zanele Muholi, Sam Nhlengethwa, Paul Stopforth, and Diane Victor.
Remaking the ANC edited by Anthony Butler
Although the ANC has been in power now for twenty years and looks set to continue in office for some time yet, its hold on power is neither permanent nor assured, and sometime in the future it is safe to say it will be voted out of office. This is the fate faced by all liberation movements that have won power at the ballot box. The Indian National Congress, which came to office after independence in 1947, is the prime example, but such loss of power has been experienced by other political parties in the Global South. Being voted out of office is not the only fate awaiting political parties. Popular disaffection, loss of loyalty, splits and schisms, factionalism, all affect parties and in turn inspire them to change and adapt, meet the challenges or try to avert the loss of support. Yet we know little about how and why parties change in the Global South.
This book explores various dimensions of internal organisational reform by examining parties from around the South. Several chapters investigate the African National Congress (ANC) in South Africa, one of several 'dominant parties' that have begun to lose their shine. Other chapters look at the Chinese Communist Party; the Indian National Congress; the Workers' Party (PT) in Brazil; UMNO in Malaysia; the Kuomintang (KMT) in Taiwan; and Mexico's PRI. The authors explore such issues as the uses and abuses of technology and social media; changes to candidate selection, membership, and policy deliberation processes; discipline and political education programmes; party-to-party learning; factional politics; and the effects of state power on party management. For all those interested in knowing how the ANC might adapt – or die – as well as those with a special interest in political parties and party systems, this book provides the answers.
Flat/White: The Strange Case of a New Immigrant in an Old Building and Things Going Badly by Ted Botha
The experiences upon first moving to New York City that South Africa–raised writer Ted Botha records here are so outlandish as to be unbelievable yet all the more astonishing for being true. Soon after having arrived in the city, Botha was able to lie his way into a job at Time Out New York before moving on to work for Vanity Fair and other magazines. And when he found a $10,000 apartment in a small, dilapidated Harlem building a mere two blocks from where other Manhattan apartments were selling for more than $1 million, he seemed to have it made. But what appeared to be a fantastic opportunity quickly devolved into a world of chaos, lies, conspiracies, suspicion, drug dealers, police raids, and death threats, much of it underpinned by a beast Botha thought he'd left behind in Africa: race. In what is equal parts a memoir, a comedy, a tragedy, and a travelogue, Botha describes his attempts to reconcile his life in the New World with the one he left behind in Africa—not to mention survive the anarchy rampant in the old building—while introducing a cast of characters that readers will not soon forget.
Novel of the Week
The Book of Strange New Things by Michel Faber
'I am with you always, even unto the end of the world . . .'
Peter Leigh is a missionary called to go on the journey of a lifetime. Leaving behind his beloved wife, Bea, he boards a flight for a remote and unfamiliar land, a place where the locals are hungry for the teachings of the Bible – his 'book of strange new things'. It is a quest that will challenge Peter's beliefs, his understanding of the limits of the human body and, most of all, his love for Bea.
The Book of Strange New Things is a wildly original tale of adventure, faith and the ties that might hold two people together when they are worlds apart. This momentous novel, Faber's first since The Crimson Petal and the White, sees him at his expectation-defying best.
"Michel Faber's second masterpiece, quite different to The Crimson Petal and The White but every bit as luminescent and memorable. It is a portrait of a living, breathing relationship, frayed by distance. It is an enquiry into the mountains faith can move and the mountains faith can't move. It is maniacally gripping."                             David Mitchell
"As gripping as any thriller… A work of originality and insight."                  Andrew Billen, The Times
"There are some novels that come along, when writing a review seems superfluous and all one wants to do is to grab someone by the shoulders and say: "Look, just read the damn thing! This is one of them … In this thoughtful, deeply moving page-turner, Faber excels himself."                         Scotsman
"Magnificently bold and addictive…a book quite unlike any other I've read."                        Sunday Times
"I can't remember being so continually and unfailingly surprised by any book for a long time. I found it completely compelling and believable, and admired it enormously."                               Philip Pullman
"Michel Faber is a truly gifted writer, an addictive storyteller with a nuanced command of language. One of the best things I have read this year."                                      Literary Review
"The very notion of what it means to be human is grappled with in unusually direct terms . . . richly suggestive."                                Hannah McGill, Independent
"Spellbinding, heartbreaking and mind-bending . . . Faber's strongest, most plangent and most intellectually gleeful novel. It is affecting as much as it is challenging. It not only made me want to read his next book, but re-read his backlist immediately."                    Scottish Review of Books
"At the heart of The Book of Strange New Things is one question: Whom – or what – do you love, and what are you willing to do for that love (or not willing)? The result is a novel of marvel and wonderment with a narrative engine like a locomotive."                      Yann Martel
"Weird and disturbing, like any work of genius, this novel haunted me for the seven nights I spent reading it, and haunts me still. A story of faith that will mesmerize believers and non-believers alike, a story of love in the face of the Apocalypse, a story of humanity set in an alien world –The Book of Strange New Things is desperately beautiful, sad, and unforgettable. "                                David Benioff, author of City of Thieves and co-creator HBO series, Game of Thrones
"The Book of Strange New Things is indeed strange: a page-turner which manages to subvert every narrative expectation; a book about the future that forces you to reconsider the role of religion; a book about aliens that is mostly concerned with human love. It left me in a state of wonder and devastation."                    Kevin Macdonald, director of One Day in September, Touching the Void and The Last King of Scotland
"This is a man who could give Conrad a run at writing the perfect sentence."                       Guardian
"You are unlikely to regret a single hour/day/month spent in Faber's diverting, exuberant and intelligent company."                       Financial Times
Fiction
The Revolutions by Felix Gilman
In 1893, young journalist Arthur Shaw is at work in the British Museum Reading Room when the Great Storm hits London. In its aftermath, Arthur's newspaper closes, owing him money, and all his debts come due at once. He is given a job lead for what seems to be a handsomely paid accountant position. However, the work is long and peculiar, and he and his co-workers must spend all day performing unnerving calculations that make them hallucinate or even go mad.
Just when things are beginning to look up, the perils of dabbling in the esoteric suddenly come to a head, and a war breaks out between competing magical societies. Arthur's fiancée Josephine joins one of them for a hazardous occult exploration – an experiment which threatens to leave her stranded at the outer limits of consciousness, among the celestial spheres.
Arthur won't give up his great love so easily, and hunts for a way to save her, as Josephine fights for survival…somewhere in the vicinity of Mars.
This is a wonderful, Victorian steampunk adventure – wonderfully written, engaging and inventive. Highly recommended.
Praise for Felix Gilman:
"[Gilman] takes the brutality of the wild west and twists it into an epic fantasy that left me staggered. It brings the sense of wonder back to fantasy by creating a complex and visceral world unlike anything I've read… stunning."             Mary Robinette Kowal, author of Shades of Milk and Honey
"Refreshingly unlike any other novel I've read. Felix Gilman writes like a modern-day Dickens drunk on rich invention and insane war."     Stephen Donaldson, author of The Chronicles of Thomas Covenant
"A fantasy that Mark Twain would have been proud to write…Never has fantasy been darker, cleverer, more sly, or more touching in its refraction of our own world. I scratch my head in awe."         Francis Spufford, author of Red Plenty
"Vivid and accurate prose, a gripping, imaginative story, a terrifically inventive setting, a hard-bitten, indestructible hero, and an intelligent, fully adult heroine—we haven't had a science-fiction novel like this for a long time." Ursula K. Le Guin
Amnesia by Peter Carey
When Gaby Bailleux released the Angel Worm into Australia's prison system, allowing hundreds of asylum seekers to walk free, she also let the cat out of the bag. The Americans ran the prisons, like so many parts of her country, and so the doors of some 5000 American places of incarceration also opened. Both countries' secrets threatened to pour out.
Was this a mistake, or had Gaby declared cyberwar on the US? Felix Moore – known to himself as 'Australia's last serving left wing journalist' – has no doubt. Her act was part of the covert conflict between Australia and America. That conflict dates back to the largely forgotten Battle of Brisbane in 1943, stretches forward to America's security interests in Pine Gap and commercial interests everywhere, and has as its most outrageous act the coup of 1975. Funded by his property-developer mate Woody Townes, Felix is going to write Gaby's biography, to save her, and himself, and maybe his country.
But how to get Gaby to co-operate? What role does her film-star mother have to play? And what, after all, does Woody really want?
"It is the story of WikiLeaks as if transmogrified by Dickens and turned into a thrilling fable for our post-Edward Snowden era."                      Luke Harding Guardian
"Often rumbustiously funny, it has an almost Dickensian zest for colourful characters… Metaphorical vitality pulses through Carey's prose."                                Peter Kemp The Sunday Times
'
"I couldn't believe I was so caught by the throat by a story about "malware" and cyberspace and sabotage … but it's also about a dark stain of political history, about a mother and daughter, about power and brutality, about being young and furious … I thought Felix Moore in all his humanness, messiness and determination, was a masterpiece of character-making."                             Hermione Lee
"Never have I read a novel in which I could see the genius of the writer's mind so phenomenally at work. The physical descriptions are extraordinary. The language is ecstatic."                             Carmen Callil
Let me Be Frank with You by Richard Ford
In his trio of bestselling novels – The Sportswriter, Pulitzer Prize and PEN/Faulkner-winning Independence Day, and The Lay of the Land – Richard Ford set out the zeitgeist of an entire generation, through the divining and wit of his now-famous literary chronicler, Frank Bascombe, one of the most indelible, provocative and anticipated characters in modern American literature.
In Let Me Be Frank With You, Ford returns with four deftly linked Christmas stories narrated by the iconic Bascombe. Now sixty-eight, Frank resides again in the New Jersey suburb of Haddam, and has thrived – seemingly but not utterly – amidst the devastations of Hurricane Sandy. The desolations of Sandy, which left houses, shorelines and countless lives unmoored and flattened, are the perfect backdrop and touchstone for Ford – and Bascombe. With a flawless comedic sensibility and unblinking intelligence, these stories range over the full complement of universal subjects: ageing, race, loss, faith, marriage, the real estate debacle – the tumult of the world we live in.
Through Bascombe – funny, profane, touching, wise, often inappropriate – we share the aspirations and sorrows, longings, achievements and failings of American life in the morning of the new century. With his trademark candour and brimming wit, Richard Ford brings Bascombe back in all his imperfect glory to say (often hilariously) what all of us are thinking but few will voice aloud.
Fiddle City by Dan Kavanagh
As the wonderfully well-informed among you will know – Dan Kavanagh is, of course, a pseudonym for the multi-talented Julian Barnes. Originally published a long time ago, in a galaxy far, far away – this is Mr Barnes' foray into crime writing, and is being reissued for our delectation…
Everyone knows a bit of petty theft goes on in the freight business at Heathrow – it is fiddle city, after all. But things have gone beyond a joke for Roy Hendrick and he suspects someone who works for him is helping themselves to more than they should. That's when he sets Duffy on the case.
A bisexual ex-policeman, Duffy runs a struggling security firm, has an obsessive attitude to cleanliness and can often be found propping up the bar at the Alligator. Duffy agrees to work for Hendrick and goes undercover to try and root out the culprit.
But things aren't all they're cracked up to be and soon Duffy worries he's trying to be bought. What's the story behind the imperious HR manager Mrs Boseley with her permanently frosty demeanour? And is Hendrick really as honest as he claims to be? Duffy's up to his neck in it.
Station Eleven by Emily St John Mandel
Shortlisted for the 2014 National Book Awards. Observer Thriller of the Month.
DAY ONE
The Georgia Flu explodes over the surface of the earth like a neutron bomb. News reports put the mortality rate at over 99%.
WEEK TWO
Civilisation has crumbled.
YEAR TWENTY
A band of actors and musicians called the Travelling Symphony move through their territories performing concerts and Shakespeare to the settlements that have grown up there. Twenty years after the pandemic, life feels relatively safe.
But now a new danger looms, and he threatens the hopeful world every survivor has tried to rebuild.
STATION ELEVEN
Moving backwards and forwards in time, from the glittering years just before the collapse to the strange and altered world that exists twenty years after, Station Eleven charts the unexpected twists of fate that connect six people: famous actor Arthur Leander; Jeevan – warned about the flu just in time; Arthur's first wife Miranda; Arthur's oldest friend Clark; Kirsten, a young actress with the Travelling Symphony; and the mysterious and self-proclaimed 'prophet'.
Thrilling, unique and deeply moving, Emily St. John Mandel's Station Eleven is a beautiful novel that asks questions about art and fame and about the relationships that sustain us through anything – even the end of the world.
"Glorious, unexpected, superbly written; just try putting it down."                           The Times
"Once in a very long while a book becomes a brand new old friend, a story you never knew you always wanted. Station Eleven is that rare find that feels familiar and extraordinary at the same time, expertly weaving together future and present and past, death and life and Shakespeare. This is truly something special."                          Erin Morgenstern, author of The Night Circus
"Visually stunning, dreamily atmospheric and impressively gripping . . . Station Eleven is not so much about apocalypse as about memory and loss, nostalgia and yearning; the effort of art to deepen our fleeting impressions of the world and bolster our solitude. "                     Guardian
"Station Eleven is so compelling, so fearlessly imagined, that I wouldn't have put it down for anything. I think this one is really going to go places."                            Ann Patchett, author of Bel Canto and State Of Wonder

"A beautiful and unsettling book, the action moves between the old and new world, drawing connections between the characters and their pasts and showing the sweetness of life as we know it now and the value of friendship, love and art over all the vehicles, screens and remote controls that have been rendered obsolete. Mandel's skill in portraying her post-apocalyptic world makes her fictional creation seem a terrifyingly real possibility. Apocalyptic stories once offered the reader a scary view of an alternative reality and the opportunity, on putting the book down, to look around gratefully at the real world. This is a book to make its reader mourn the life we still lead and the privileges we still enjoy. "                       Sunday Express
"Station Eleven is a firework of a novel. Elegantly constructed and packed with explosive beauty, it's full of life and humanity and the aftershock of memory. "                         Lauren Beukes, author of The Shining Girls
"Station Eleven is a magnificent, compulsive novel that cleverly turns the notion of a "kinder, gentler time" on its head. And, oh, the pleasure of falling down the rabbit hole of Mandel's imagination – a dark, shimmering place rich in alarmingly real detail and peopled with such human, such very appealing characters. "                 Liza Klaussmann, author of Tigers in Red Weather
"A genuinely unsettling dystopian novel that also allows for moments of great tenderness. Emily St. John Mandel conjures indelible visuals, and her writing is pure elegance."                           Patrick deWitt, author of The Sisters Brothers
"Possibly the most captivating and thought-provoking post-apocalyptic novel you will ever read . . . Mandel truly creates a unique future – no battling for resources, but a Travelling Symphony of musicians and actors who go from settlement to settlement performing Shakespeare plays. Mandel's message is that civilisation – and just as importantly, art – will endure as long as there is life. She tells us that when humanity's back is against the wall, decency will emerge. Mandel has a beautiful writing style and the chapters preceding the apocalypse (the book jumps around in time) show an assured handle on human emotions and relationships, particularly those sequences involving Arthur Leander . . . Though not without tension and a sense of horror,Station Eleven rises above the bleakness of the usual post-apocalyptic novels because its central concept is one so rarely offered in the genre – hope."                        Independent on Sunday
A haunting tale of art and the apocalypse. Station Eleven is an unmissable experience. (Samantha Shannon, author of THE BONE SEASON)
" Mandel is especially good at planting clues and raising the kind of plot-thickening questions that keep the reader turning pages . . . Station Eleven offers comfort and hope to those who believe, or want to believe, that doomsday can be survived, that in spite of everything people will remain good at heart, and when they start building a new world they will want what was best about the old."                              New York Times
"This breathtaking highwire act argues theatre is primal – and instinct to tell and act out stories, to come together to experience art. Who wouldn't want to write novels about that?"                               Big Issue
"Excellently written, Station Eleven is closer to Joyce than Orwell as it stealthily connects plots and people."                          Sunday Times
Nora Webster by Colm Toíbin
It is the late 1960s in Ireland. Nora Webster is living in a small town, looking after her four children, trying to rebuild her life after the death of her husband. She is fiercely intelligent, at times difficult and impatient, at times kind, but she is trapped by her circumstances, and waiting for any chance which will lift her beyond them.
Slowly, through the gift of music and the power of friendship, she finds a glimmer of hope and a way of starting again. As the dynamic of the family changes, she seems both fiercely self-possessed but also a figure of great moral ambiguity, making her one of the most memorable heroines in contemporary fiction.
The portrait that is painted in the years that follow is harrowing, piercingly insightful, always tender and deeply true. Colm Tóibín's Nora is a character as resonant as Anna Karenina or Madame Bovary and Nora Webster is a novel that illuminates our own lives in a way that is rare in literature. Its humanity and compassion forge an unforgettable reading experience.
"A profoundly gifted world writer."                         Sebastian Barry
"A widow gets her life back in a novel pulsing with warmth and vitality . . . It is memories from Tóibín own early years, played over with a mixture of irony and nostalgia, warmth and lack of illusion, which give this enthralling novel about someone gradually retrieving her life its distinctive quality."                         Sunday Times
"Tender, delicately oblique in its narration, and exquisitely well-written."                               The Times
"A luminous, elliptical novel in which everyday life manages, in moments, to approach the mystical . . . There is much about Nora Webster that we never know. And her very mystery is what makes her regeneration, when it comes, feel universal."                                Jennifer Egan, New York Times
"Beautiful and heartbreaking. It's so richly detailed and laced with such dialogue that you feel like you are living in Nora's world."                 Independent
"Arresting. As this novel movingly proposes, there are no ordinary women and no ordinary lives."                            Irish Indendent
"This novel deserves to be read as closely as Nora listens to Beethoven. It leaves you with much to ponder . . . Our bond with the Websters makes us imagine they're out there, living and longing, with fire crackling in their hearth."                                Guardian
"Unravelling the figure of the Irish mother with a characteristic blend of sympathy, ambivalence, historical clearsightedness and formal restraint . . . Tóibín writes with heroic understanding."                            Financial Times
"This novel is the real thing, rare and tremendous . . . It does everything we ought to ask of a great novel: that it respond to the fullness of our lives, be as large as life itself ."                              Tessa Hadley, Guardian 'Book of the Week'
The Dog by Joseph O'Neill
Longlisted for The Man Booker Prize 2014.  The new novel from Joseph O'Neill, his first since the Man Booker longlisted and PEN/Faulkner Award for Fiction-winning Netherland.
 In 2007, a New York attorney bumps into an old college buddy – and accepts his friend's offer of a job in Dubai, as the overseer of an enormous family fortune. Haunted by the collapse of his relationship and hoping for a fresh start, our strange hero begins to suspect that he has exchanged one inferno for another.
A funny and wholly original work of international literature, 'The Dog' is led by a brilliantly entertaining anti-hero. Imprisoned by his endless powers of reasoning, hemmed in by the ethical demands of globalized life, he is fatefully drawn towards the only logical response to our confounding epoch.
"I'm in love with this book … It's superbly written and very very funny and also very true."                            David Aaronovitch
"On page after page, O'Neill can still dazzle as a compellingly intelligent writer. Everywhere you look, there's a shimmering portrait of modernity waiting to be glimpsed … [An] ambitious, lucidly thought-through novel."                                Guardian
 "Our only truly international writer … Breathtaking … O'Neill's writing reflects the individual's concerns in our desolate modern world in prose that is illuminating, amusing, sometimes beautiful, but never showy … A joy to read … Supremely insightful and intelligent … You can open the book anywhere and find sparkling sentences that perfectly describe what is momentarily in focus … Original and brilliant."                   Irish Independent
 "A mercilessly absurd portrait of the city's wealthy residents … Our narrator is like Woody Allen trapped inside a Kafka novel … Brilliant … One of the wittiest critiques of modern, materialistic life that you'll read for a long while."                    The Times
 "Enraged, brutal, witty and at times brilliant."                    Sunday Times
 "Compact and dense … Erudite and deliciously comic … The narrator's mad lingo, meanwhile, is also exquisite and wonderfully overcooked, reading sometimes like a mix of Martin Amis and Thomas Bernhard …With consummate elegance, 'The Dog' turns in on itself in imitation of the dreadful circling and futility of consciousness itself … Its wit and brio keeps us more temporarily alive than we usually allow ourselves to be."                   New York Times Book Review
Foreign Gods, Inc by Okey Ndibe
Foreign Gods, Inc. tells the story of Ike, a New York-based Nigerian cab driver. Despite his degree in economics, his strong accent has barred him from the corporate world. Fuelled by desperation, he sets out to steal the statue of an ancient war deity from his home village and sell it to a New York gallery. Back in Nigeria, he has to deal with old friends, family and a mounting conflict between Christians and those who worship the deity. A frank exploration of the dreams, promises and frustrations of immigrant life; religious conflict; and modern culture.
"Razor-sharp… Mr. Ndibe invests his story with enough dark comedy to make Ngene an odoriferous presence in his own right, and certainly not the kind of polite exotic rarity that art collectors are used to… In Mr. Ndibe's agile hands, he's both a source of satire and an embodiment of pure terror."
                                   Janet Maslin, New York Times

"Okey Ndibe's novel is dramatic and wonderfully detailed, and his prose is absolutely beautiful—he's a deeply generous writer with an excellent ear for dialogue."
Michael Schaub, NPR

"A story of sweeping cultural insight and absurd comedy… rendered with a stoic power that moves the reader more than histrionics possibly could."
Washington Post

"Unforgettable… Ndibe seems to have a boundless ear for the lyrical turns of phrase of the working people of rural Nigeria… The wooden deity "has character, an audacious personality," says one non-African who sees it. So does Ndibe's novel, a page-turning allegory about the globalized world."
                                    Los Angeles Times
"A hard look at the American dream, which seems to be receding further and further into the distance these days."
                     GQ Magazine

"Captures the character of the intelligent yet deluded Ike, whose trip to Nigeria puts him face to face with the yawning need of nearly everyone he knows. And where there isn't need, there is greed."
                          Chicago Tribune
"We clearly have a fresh talent at work here. It is quite a while since I sensed creative promise on this level."
                          Wole Soyinka, Winner of the Nobel Prize in Literature

"A morality tale for our time… With subtle hints at moral turmoil, a gift for dark humour, and characterisation that is perceptive and neatly observed, Ndibe manages to persuade the reader to root for Ike, even as his haphazard plans begin to unravel."
                Guardian

Meanwhile in the Kitchen
Star Fish: Top 10 Sustainable Fish by Daisy Jones

Go ahead. Feel smug. With Starfish in your hands, there will no longer be anything fishy about the seafood meals you produce. In fact, the lip-smackingly good recipes in this book use only the top 10 most sustainable fish off the SASSI (SA Sustainable Seafood Initiative) green list.
In this surprisingly funny, surprisingly fascinating read, author Daisy Jones takes you on an epic road trip to meet the farmers, conservationists, fishermen and scientists who will protect the top 10 in the years to come. You'll visit a vloeking oyster farmer in a wasteland on the West Coast and a high-heeled SASSI scientist.
You'll meet an abundantly bearded kabeljou farmer in Paternoster, a third-generation treknetter in Fish Hoek and an Irish-accented aquaculturist in East London. Jones has conducted hours of interviews on boats, rafts and on farms to find out why her top 10 are not in danger of overfishing and why catching them does no damage to the environment.
The chapters on each fish, and the paintings and illustrations that accompany them, will secure the top 10 in your memory – a phenomenon sure to come in handy when you shop or dine out sans SASSI checklist.
The recipes at the end of each chapter, gorgeously photographed by Craig Fraser, tempt those of us in the habit of opting for white linefish and prawns to try something meatier (yellowtail), oilier (sardines) or slurpier (mussels). A chart at the end of the book provides green alternatives to orange- and red-listed fish – both local and overseas varieties.
There's a word on SASSI, a word on the MSC (Marine Stewardship Council) and a word on the state of our oceans. It's an adventure, switching to green fish. And it's the right thing to do.
The MEATliquor Chronicles: Chapter & Verse by Yianni Papoutsis and Scott Collins
There are many ways to cook a burger, to mix a drink, to serve some fries. Yianni Papoutsis and Scott Collins, the men behind #MEATEASY, MEATliquor and MEATmission, share their unique experiences on the wildest frontiers of culinary culture in this, The MEATliquor Chronicles: Chapter and Verse.
From New Cross to Marylebone, Hoxton Market to Brighton, Yianni and Scott have blazed a demonic trail through the best restaurants in London, Brighton and most recently Leeds over the past four years, bringing crowds of the converted in their wake.
Starting out with the Burning Man festival and the adventures had in the original MEATwagon, back in 2009, The MEATliquor Chronicles lays disrespectful waste to the accepted notion of what a cookbook associated with a famous restaurant can and might be. Yes, you will learn how to make perfect homemade burgers and a wealth of other dishes, and yes, you will find cocktail recipes galore. But this is a book too with a story and a mission. Yianni and Scott have welcomed Booker Prize-winning author DBC Pierre in-house to help reconstruct their intoxicating and intoxicated journey from South London reprobates to gastronomic enfants terribles.
Lavishly illustrated and designed, and with contributions from a host of bleeding-edge chefs, The MEATliquor Chronicles is the Unholy Cow of all cookery books, and a manifesto of true pleasure.
Love it. Like a cookbook written by Tom Waits. (Dermot O'Leary)
You will not get a better burger in London. (The Guardian)
God, I'm loving The MEATLiquor Chronicles. Just genius. Recipes, Revelations, Rants AND Andrew Weatherall. (Tom Parker Bowles)
Yianni Papoutsis has achieved almost a god-like status for his legendary burgers and with good reason. (The Independent)
Terroir: The Cookbook by Michael Broughton
Terroir is one of the Cape Winelands' most acclaimed restaurants. It is located on the beautiful, family-owned Kleine Zalze wine farm in Stellenbosch where its oak tree-shaded setting is ideal for enjoying an elegant and refined, yet leisurely meal. The chalkboard menu reflects Chef Michael Broughton's ethos: what you leave off the plate is just as important as what you put on it. His deceptively 'simple' dishes – using quality, seasonal ingredients of local, traceable, and ethical provenance – are a sublime marriage of texture and colour, characterised by bold, punchy flavours that remain true to the original ingredients.
Terroir The Cookbook is a culmination of Michael's techniques and skills that he has acquired over the years, a collection of recipes that are authentic and true to the Terroir style, much of which is grounded in the French classics and, by default, technically challenging. However, this is not a book for chefs, but rather for those who want to stretch themselves creatively and technically in the kitchen.
French Roots: Two Cooks, Two Countries and Beautiful Food Along the Way by Jean-Pierre Moulle and Denise Moulle
A narratively rich cookbook of French and Californian recipes from longtime Chez Panisse executive chef Jean-Pierre Moulle and his wife, Denise Moulle.
Jean-Pierre and Denise Moullé met on a street corner in Berkeley, California, in 1980; six months later they were married. French Roots is the story of their lives told through the food they cook—beginning with the dishes of old-world France, the couple's birthplace, and focusing on the simple, pared-down preparations of French food common in the postwar period. The story then travels to the San Francisco Bay Area in the 1970s, where Jean-Pierre was appointed executive chef at Chez Panisse when California cuisine was just emerging as a distinctive and important style, and where Denise began importing French wine. Finally, the journey follows the couple to their homes in Sonoma, California, and Bordeaux to revisit the classic dishes of the Moullés' native country and hone the forgotten skills of foraging, hunting, and preserving.
Exquisitely written, with recipes that are innovative and timeless, insights on cooking and thinking like a chef, and an insider's guide to the wines of Bordeaux, French Roots is much more than a cookbook—it's a guide to living the good life.
And finally for something completely different…
I Praise the Dance compiled by Michael Britton
I Praise the Dance is a new coffee table book produced by the Performing Arts Network of South Africa (PANSA). It brings dance into homes and back into hearts. A superb, photographic celebration of contemporary dance in South Africa, it applauds the country's dance artists for their contribution to the fabric of the nation.
The book was compiled by Michael Britton, PANSA's national administrator and an author and editor, and Kurt Egelhof, PANSA's national co-ordinator, and an actor and producer. Because they are not dancers, they brought a refreshing approach to the project, unbiased towards any particular dance community
The project had its roots in a PANSA Board decision that a celebration of South African contemporary dance was needed. Funding was obtained and in December 2012, PANSA members were approached and asked to submit content for the book. The response was overwhelming and, with a large amount of content in hand, Britton and Egelhof started working on the sequence of the photographs and text that would go into the book.
"We wanted to include quotes about dance: quotes from poets, philosophers and dancers. When we found the poem by St Augustine, I Praise the Dance, we knew that we had found the scaffold around which our book would be built," says Britton.
"We picked stanzas of about two to three lines to frame each chapter. We chose key words and phrases in the poem which became the guidelines for photograph selection," explains Egelhof.
The result is a book which will appeal to lovers of dance as well as anyone who appreciates South Africa's cultural and creative heritage.
The Big Bad Book of Botany: The World's Most Fascinating Flora by Michael Largo
David Attenborough meets Lemony Snicket in The Big Bad Book of Botany, Michael Largo's entertaining and enlightening one-of-a-kind compendium of the world's most amazing and bizarre plants, their history, and their lore.
The Big, Bad Book of Botany introduces a world of wild, wonderful, and weird plants. Some are so rare, they were once more valuable than gold. Some found in ancient mythology hold magical abilities, including the power to turn a person to stone. Others have been used by assassins to kill kings, and sorcerers to revive the dead. Here, too, is vegetation with astonishing properties to cure and heal, many of which have long since been lost with the advent of modern medicine.
Organized alphabetically, The Big, Bad Book of Botany combines the latest in biological information with bizarre facts about the plant kingdom's oddest members, including a species that is more poisonous than a cobra and a prehistoric plant that actually "walked." Largo takes you through the history of vegetables and fruits and their astonishing agricultural evolution. Throughout, he reveals astonishing facts, from where the world's first tree grew to whether plants are telepathic.
Featuring more than 150 photographs and illustrations, The Big, Bad Book of Botany is a fascinating, fun A-to-Z encyclopedia for all ages that will transform the way we look at the natural world.
"Amazingly entertaining."           Maxim
"A literary walk through an amazing botanical garden. … Full of fun facts and surprising legends, the book is a great read for both plant-lovers and novices alike. I thoroughly enjoyed it and learned a lot – broccoli will never look the same!"                       Dr. Ellen Prager
"A fascinating summary of some of the most famous and important plants grown around the world." (Dr. F.G. (Eric) Hochberg, Curator Emeritus, Santa Barbara Museum of Natural History)
"This gracefully written book will appeal to general readers interested in botany, who will enjoy browsing information on a wide variety of strange and/or useful plants."                    Library Journal
"In a quirky, alphabetical collection of folklore, traditional botany, growing suggestions, and modern science and nutrition, Largo shares delight in the weird and wonderful corners of the plant world. … Colorful. … Largo's palpable enthusiasm means every page yields something to catch the reader's interest."                          Publishers Weekly
"Largo has the gift of transforming a nerdy catalog of facts into an apothecary of invigorating information. His encyclopedic knowledge is never an end in itself, but it is always an engine for historical insight and reflection on human nature."                               BookPage
"Not your standard reference book. … Written with an eye for humor and cocktail-party-friendly trivia, this botanical exploration can serve as a coffee-table piece or conversation starter."                    Shelf Awareness
"All the exuberance of a kid's garden."                  Wall Street Journal
 Happy Reading!